Amanda Connor
Nov 08 2018 . 6 min read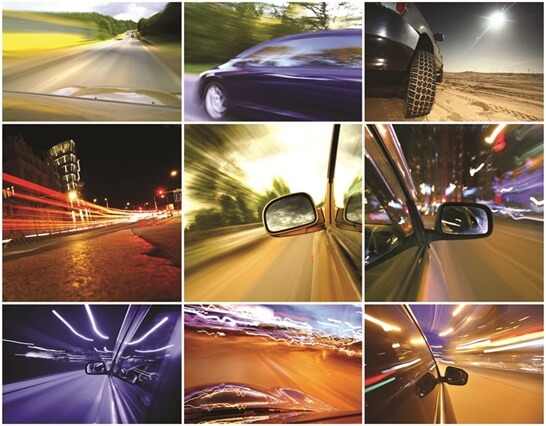 By Amanda Connor, Connor & Connor
Everyone knows the responsible thing to do when going out for a night of cocktailing is to have a designated driver. Whether it's a sober friend, Uber, Lyft, or a taxi, most people understand the consequences of driving under the influence of alcohol could be very severe. Alcohol impairs coordination, reaction time, and awareness, which are the three most important aspects of safe driving.
On the other hand, it is not often you hear about someone getting a designated driver when they plan on consuming cannabis. Some people claim they are better drivers when they are high, or that they drive safer because they are conscious of their impairment. Whatever the social perception of driving high may be, the law takes a strict view against stoned driving.
Assembly Bill No. 135 is an act relating to public safety that revises the provisions relating to prohibited acts concerning the use of marijuana and the operation of a vehicle. Mainly, it amends NRS 484C.110 to provide that the amount of marijuana in a person's system can only be measured through his or her blood, and urine tests are no longer applicable for any marijuana DUI cases.
In Nevada, the law punishes driving under the influence of marijuana the same as DUI with alcohol. Further, due to current sobriety testing, one may still be convicted of driving high even if they are not technically impaired. NRS 484C.110 defines DUI laws in Nevada and states that it is unlawful for any person to drive if their blood contains more than five nanograms of marijuana metabolite (11-OH-tetrahydrocannabinol) per milliliter of blood or two nanograms of marijuana (delta nine tetrahydrocannabinol) per milliliter of blood.
If you use marijuana somewhat consistently it will stay in your blood for weeks, sometimes months. What this means is a driver does not have to be technically impaired for a police officer to arrest him or her for violating marijuana DUI laws. As long as the driver's blood contains the minimum prohibited amount of marijuana or marijuana metabolite in their blood they are guilty per se -- if the individual was legally stopped.
If an individual is pulled over for suspicion of impaired driving, the first thing police officers usually look for is the presence of alcohol. Law enforcement tests for alcohol influence by conducting field sobriety tests and administering a breath test. Even if the driver passes the breath test, the officer may still suspect the influence of drugs.
The officer may suspect there has been drug use if the driver: fails a field sobriety test, smells of marijuana, or exhibits symptoms of being high. Some officers have drug recognition evaluation training and can be called to the scene to evaluate a suspect for further detainment. If the officer believes there is probable cause that the driver has committed marijuana DUI they will arrest the driver and take them to the station for a blood test. Drivers suspected of marijuana DUI must submit to a blood test if a warrant is obtained, unless the driver volunteers to give blood which they are not required to do.
Every driver in Nevada is assumed to have given implied consent to take a blood test if they are pulled over under suspicion of DUI. If you refuse to submit to a required DUI evidentiary blood test, the officer would have to obtain a warrant and may then use "reasonable force" in order to administer a forced blood draw.
Imagine a scenario where a regular cannabis user has just legally purchased marijuana from a dispensary. He or she is driving with the marijuana in their car and is planning to smoke marijuana for the first time since the day before. Unfortunately, on the way home, another driver runs a red light and hits the individual on their way home from the dispensary. The other driver dies at the scene of the accident and the individual with marijuana in the vehicle remains at the scene, unharmed, to speak with police. An officer smells marijuana in the individual's car and inquire about that person's marijuana use. Truthfully, the individual says that they have not consumed marijuana since the day before and was not at all impaired during the time of the crash. However, the officers believe they have probable cause to arrest the individual on suspicion of marijuana DUI. The person is taken to the police station and given a blood test. The results that come back show the driver's blood contains more than the "legal" amount of marijuana – over five nanograms per milliliter of blood. This individual who was not at fault in the accident, could now be guilty for involuntary manslaughter due to "driving under the influence" and could potentially serve a lengthy prison sentence.
This is likely startling to those who use marijuana regularly and responsibly. How can someone who is not actually impaired by marijuana be arrested for DUI? The current system in place to identify prior marijuana use is flawed. The amount of marijuana in the driver's system depends on the driver's personal tolerance levels, how concentrated the marijuana was, and how much the driver may have ingested, consumed, or smoked within the span of a few weeks. The legal limit of five nanograms of marijuana metabolite per milliliter of blood is not a sufficient indicator to recognize compromised driving ability. While scenarios like the one mentioned above show that there are flaws in the system that make it possible for an innocent person to be convicted of a serious crime, it is a double-edged sword.
Lawmakers, advocacy groups like Mothers Against Drunk Drivers, and citizens want safe streets. Nevada and other states that have legalized marijuana use need to come up with a more precise system for determining if a driver is truly impaired. While there are ways to fight a wrongful marijuana DUI charge, the process is stressful and enduring. And frankly, it is better to be safe than sorry. Thus, if you consume marijuana, you should not drive for the period of time that it may be in your system.