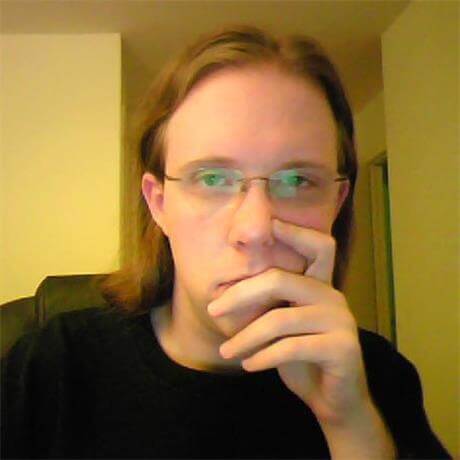 Josh Bell
Aug 01 2021 . 7 min read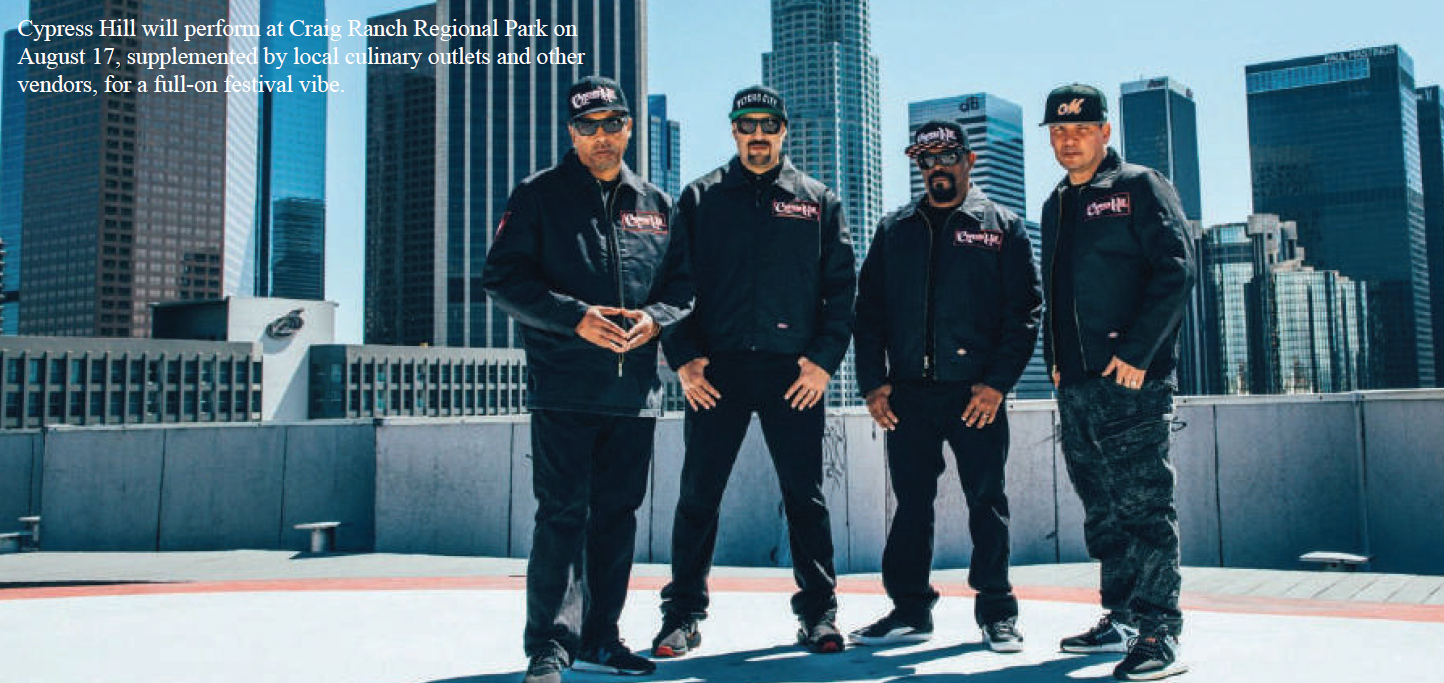 Cypress Hill
Back in April 2020, Cypress Hill was scheduled to perform at Brooklyn Bowl in celebration of 4/20, an appropriate date for the hip-hop group that is one of music's foremost cannabis proponents. But like everything else at that time, the Cypress Hill show was canceled in response to the Covid-19 pandemic, and the group has mostly remained offstage ever since.
With the return of live music, Cypress Hill is launching a major U.S. tour beginning this month, with support from hip-hop duo Atmosphere and DJ/producer Z-Trip. It also happens to coincide with the 30th anniversary of Cypress Hill's self-titled debut album, so the delay offers the group an opportunity for a special commemoration and look back. The tour makes its way to Vegas at Craig Ranch Regional Park, supplemented by local culinary outlets and other vendors, for a full-on festival vibe.
Before the 2020 Brooklyn Bowl show was canceled, Cypress Hill's Sen Dog spoke to elevate about the group's history and longtime cannabis activism. Formed in LA in 1988, Cypress Hill was part of the vanguard of Southern California hip-hop in the 1990s, racking up hits that audiences still go crazy for. "Those songs don't get old for the audience or the band," Sen Dog says of performing the group's most popular material. "I still have the time of my life performing 'Insane in the Brain' and 'How I Could Just Kill a Man' and 'Hand on the Pump.' It makes me feel like I'm 25 years old again."
You can expect to hear all those songs at Cypress Hill's Vegas show, possibly accompanied by some deep cuts from the group's debut album and maybe even some new material. One of the great things about Cypress Hill is that the group's sound reaches across genres, from hip-hop to rock, and generations. "I see a bonding moment with parents and their kids as they sing along to 'Insane in the Brain' and all that stuff," Sen Dog says. "I couldn't be more blessed to have such a well-rounded fan base."
And those fans know that Cypress Hill has always been outspoken about their love of cannabis, which has turned into an entire business since widespread legalization (especially for Sen Dog's bandmate B-Real, who owns a chain of California dispensaries). As Sen Dog says, "I think the cannabis aspect of it is still what moves the band and brings people to see the band, knowing there's going to be a festival of that nature."
Cypress Hill with Atmosphere, Z-Trip. August 17, 6 p.m., $54-$252. Craig Ranch Amphitheater, jabment.com
Iration
Given Las Vegas' nickname as the unofficial "ninth island," it makes sense that Hawaiian reggae-rockers Iration have become Vegas regulars. Like Cypress Hill, Iration was scheduled for a Vegas concert in 2020 which was canceled in response to the pandemic, and like Cypress Hill, Iration is now headed back to Vegas for a make-up date. They'll be playing at Mandalay Bay Beach, the same venue they were scheduled for last summer, and the perfect place to enjoy the laid-back island vibes of Iration's music.
The members of Iration all hail from Hawaii, although they came together in California and got their start playing college parties and venues around Santa Barbara. Along with acts like Pepper, Rebelution, and Slightly Stoopid (all regular Vegas performers), Iration is part of the SoCal/Hawaii scene of bands that combine reggae and alt-rock with a party atmosphere and a chill attitude. Not surprisingly, all those bands are avid cannabis supporters.
Although the pandemic put a halt to Iration's touring plans last year, the band forged ahead in other ways. Iration played three drive-in concerts in Southern California in December 2020, and released a new album, Coastin', last July. Even without the opportunity to tour extensively, Iration saw the release of Coastin' as a way to share positive energy with the band's audience from afar. "That's the kind of feel that we want to bring—that feeling like there's no worries, you're not stressing about anything, you're just putting on the music and going down the coast, enjoying the ride," frontman Micah Pueschel told Cannapolitan at the time of the album's release.
Iration's cannabis support has been demonstrated at events like the Cannabis Cup and Blaze 'N' Glory, and the band members have always been open about their love of cannabis. While people were stuck at home last year, Iration not only released a new album but also performed live-stream shows with no limit on viewers, giving fans the chance to privately partake in their cannabis of choice while coasting to Iration's music.
As Iration gets ready for a major tour opening for fellow cannabis enthusiasts 311, the band has released a companion EP to Coastin', featuring dub remixes of some of the album's songs, from dub reggae artists like Scientist and Stu Brooks. It's just another expression of Iration's perpetually sunny musical outlook.
Iration with Kolohe Kai. August 7, 9 p.m., $34. Mandalay Bay Beach, mandalaybay.com
Music festival's return proves Life Is Beautiful
We'll know that live music is truly back when the annual Life Is Beautiful festival returns in September, after canceling its 2020 event. Since its launch in 2013, Life Is Beautiful has become Las Vegas' premier music festival and one of the city's signature events, and its return is a milestone in the city's recovery. As always, the festival boasts an eclectic lineup of musical performers, from superstars to local talent, along with culinary offerings, stand-up comedy, art installations and more.
When Life Is Beautiful announced its post-pandemic return, organizers didn't hold back or scale down their ambitions. The three-day festival will be headlined by three massively popular acts from three different areas of music, supported by a cross-genre lineup of big names, critical favorites, and buzzworthy new artists. As always, the festival will take place over multiple square blocks, turning Downtown Las Vegas into one big concert venue.
This year's top headliner is pop star Billie Eilish, whose latest album, Happier Than Ever, was released at the end of July. Eilish has racked up seven Grammys in her short career, and the 19-year-old was the subject of the recent acclaimed documentary Billie Eilish: The World's a Little Blurry. Life Is Beautiful will mark Eilish's second live show in support of Happier Than Ever (after the iHeartRadio Music Festival the day before, also in Vegas).
From a young upstart to elder statesmen, Life Is Beautiful will also feature headliners Green Day, who are nearing 35 years as a band. The veteran alt-rockers have released two standalone singles this year, "Here Comes the Shock" and "Pollyanna," which are likely to make their way into the band's set along with classics like "American Idiot" and "Good Riddance (Time of Your Life)."
The third headliner of this year's Life Is Beautiful is synthy rock band Tame Impala, whose music straddles the line between indie hipsters and mainstream pop fans. Mastermind Kevin Parker is as comfortable collaborating with The Weeknd as he is extolling the virtues of '60s and '70s psychedelic rockers, making Tame Impala the perfect act to bridge multiple Life Is Beautiful audience segments.
The rest of the bill is packed with artists that audiences will be eager to see, from pop trio Haim to rapper Megan Thee Stallion to rocker St. Vincent to DJ/producer Illenium, who headlined the first-ever concert at Allegiant Stadium in July. It's the perfect kick-off to live music's Vegas resurgence.
Life Is Beautiful. September 17-19, $269-$529 general admission passes. Downtown Las Vegas, lifeisbeautiful.com