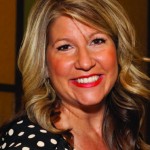 Beth Schwartz
Jan 19 2016 . 8 min read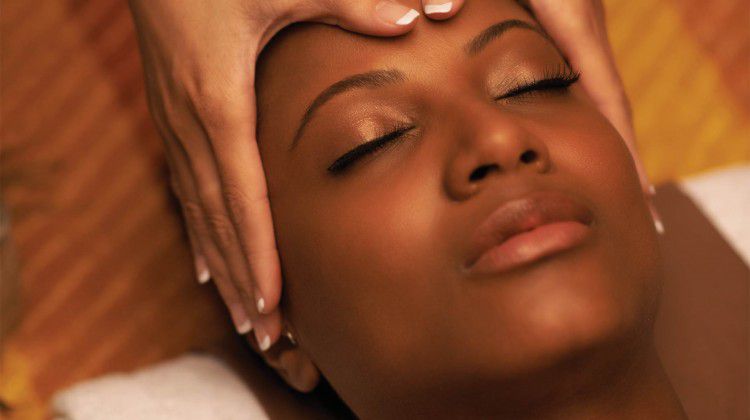 Cannabidiol (or CBD) is THC's less controversial little sister. Overlooked and cast off many years ago as a hippie's disappointment because of its lack of psychoactive properties -- CBD has suddenly found itself in the spotlight. And under the microscope, for that matter, as researchers, scientists and cosmetic innovators delve deeper into the cannabinoid that is considered to have a much wider scope of medical and, even health and beauty, applications than THC. Turns out it could very well be the next big wellness breakthrough. CBD users are finding that used in a topical form, it works on everything from chronic hip pain, arthritis, and nerve damage to migraines, radiation burns and permanent scars. "There has been a good deal of pre-clinical data – not to mention user data – to suggest that a massage with cannabis oil or lotion has a positive effect on chronic pain, inflammation, and even burns, lesions, and wounds," notes Rebecca Turley, a skincare specialist who writes for estheticianedu.org. Dahlia Mertens, who founded Colorado's Mary Jane's Medicinals, a natural and organic line of cannabis topicals, concurs, offering that, "I feel like topicals are such an ambassador for the cannabis plant because it's not about getting high but it is so therapeutic. Anybody can use this stuff and it's so natural and gentle."
Canna-massage is a thing?
When Elevate first heard about cannabis lotions and topicals being used in conjunction with massage, our interest was certainly piqued. As it turns out, Colorado is the most progressive, or possibly lenient, of the cannabis-legal states to branch out into health and wellness, especially the massage category. "In Colorado, the popularity of cannabis-infused products of all kinds – including lotions and massage oils – has even introduced a booming new niche to the wellness industry, with dedicated "canna-massage studios" popping up everywhere," explains Turley. With this in mind, Elevate headed to Denver to try out LoDo Massage Studio's Mile High Massage which is advertised as a great way to "experience marijuana's healing properties." LoDo does not need a license to use a cannabis-infused product because as Alexi Atkins, LoDo's operations manager, explains, "We don't sell it or upcharge for so it's there's no revenue coming through the company that's directly associated with it. It's a gift we give. When they book a massage with us, they can use the lotion or not use the lotion." In turn, LoDo customers can select from three options, of both the cannabis and non-cannabis nature. The selection includes 100% Pure Unrefined Shea Butter, Santa Barbara "So Natural You Can Eat It" Crème or Apothecanna's Pain Crème. For purposes of our research, Elevate chose the Apothecanna option since it is infused with THC and CBD, as well as Arnica, Peppermint and Juniper, and is billed as a natural pain reliever and anti-inflammatory. Which, of course, brings us directly to the controversy that inevitably follows CBD and THC wherever they turn up: Will a person experience psychoactive effects from topicals or more specifically massage treatments that use CBD/THC cremes? Can there be healing without the high? "Most massage therapists have no interest in having somebody high on their tables," explains Karen Menehan, editor in chief of Massage magazine. "I think the reason it is such a controversial topic, and there's been so much interest among the massage therapists, is because people don't realize there is CBD from marijuana plants and CBD from hemp. So I think there's a certain curiosity and thinking that anything with CBD is going to get people high and I think that's why people are so interested in it." To clarify Menehan's point, CBD comes in two main forms. Cannabidiol can come from medical marijuana plants or from industrially grown hemp plants. Project CBD's Martin A. Lee explains their differences, "The flower-tops and leaves of some industrial hemp strains may be a viable source of CBD, but hemp is by no means an optimal source of cannabidiol. Industrial hemp typically contains far less cannabidiol than CBD-rich cannabis."
Does CBD get you high?
Mertens of Mary Jane's Medicinals drills down the debate to layman's terms. "The THC (in topicals) doesn't enter your bloodstream so it doesn't get into your brain but it does interact with your peripheral nervous system and CB2 receptors in your endocannabinoid system so it is interacting with your nervous system but it's not getting into your blood and it's not getting you high." Mertens' explanation lines up with LoDo's literature about Apothecanna's Pain Crème and its use in the Mile High Massage, which says: the THC does not enter the bloodstream, there are no psychoactive effects -- just soothing, cooling sensations and immediate relief from pain. LoDo Massage Studio's Operations Manager Alexis Atkins explains, "The way that topicals generally work, at least in the way Apothecanna is making them, is they just don't enter the bloodstream so there shouldn't be any psychoactive effects." Elevate's massage experience was consistent with Apothecanna's claim. We didn't experience any kind of high during or after our 60-minute massage, but we did enjoy an impressive 12 hours of straight sleep the night of our treatment. Michael Jameson, co-founding partner of ReLeaf Las Vegas, a local dispensary that carries CBD-based products such as Apothecanna and Trew Balance, concurs but with a caveat. "You won't get high but the cannabinoids are entering your skin and body tissues and bloodsteam and binding to the body. It's definitely going to end up in the bloodstream via the body's nerve endings." The concern about topicals getting into a person's bloodstream also runs to massage therapists who are apprehensive about applying the lotions. "I don't think massage therapists are going to want to have it on their hands for one thing because you absorb it through your hands. And they don't want to get high while they are doing a massage," explains Menehan of her readership at Massage magazine. "I could see CBD lotion with trace amounts of THC being used by massage therapists. The kind from marijuana, I just think it's too up in the air right now in terms of the regulations in different states. I wouldn't see that being used anytime in the near future on a widespread basis." Two of the massage therapists Elevate spoke to at LoDo said they prefer doing the Mile High Massage with canna products because their joints don't ache and hurt as much after a full day of doing treatments unlike when they use traditional products. And, no, they do not get high from using Apothecanna's Pain Crème. "The therapists really love it because they are coating themselves in pain relief and anti-inflammatory medicine all day long," Atkins confirms. LoDo's clients are finding relief too. "We get everything from athletes dealing with injuries because it helps a lot with inflammation to the elderly because it is a really great way for them to access the medicinal side of marijuana without smoking it or consuming it in any way because it can get right to the places that are aching on older bodies," says Atkins.
Will Vegas spas offer canna-massage?
At this time, there are no spas on Las Vegas Boulevard offering canna-massage treatments. Elevate reached out to MGM Resorts International, Caesars Entertainment and the Cosmopolitan and none have any plans to offer CBD-based treatments in 2016. But that's not to say the door is completely closed to canna-massage in Las Vegas. "If anybody was going to use drugs in massage therapy, I think it's going to be Vegas," predicts Menehan. Mertens concurs, "I think on the Vegas Strip it will happen more quickly because people come there to party and cannabis is associated with that. Also it seems like Nevada is setting up their regulatory structure so that it will be easy for people to be exposed to this…I am not totally familiar but I feel like Vegas will allow a real cannabis spa before anybody else will. I think it will happen in Vegas in the next two years." And Mertens will be there to capitalize on the city's embrace of topicals. She is working on a licensing agreement with a Nevada dispensary to have her products here by the end of the year noting that, "Everybody should have a jar of cannabis salve in their medicine cabinet because it works for so many things." Jameson agrees, offering that he keeps a little jar of cannabis salve next to his workout area. And because Menehan doesn't foresee cannabis-rich CBD products becoming a mainstream spa treatment anytime soon she suggests self-application, "If somebody wants to buy the kind of salve that contains THC in larger than trace amounts, they can just buy it at the dispensary if they are a medical marijuana patient and use it on themselves."