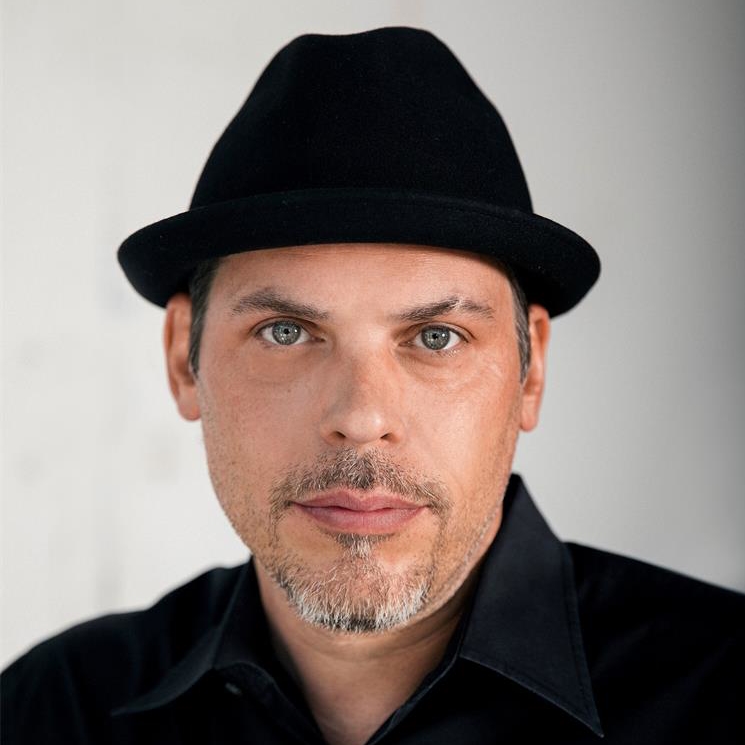 Justin Alexander
Oct 18 2021 . 9 min read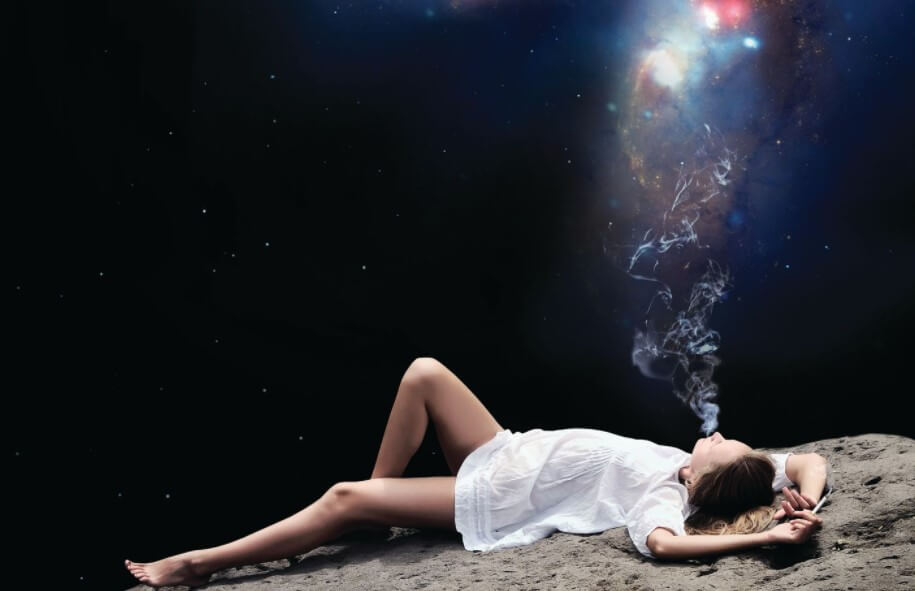 In a month festive with mystical holidays such as Halloween and Dia de los Muertos, elevate's October review focuses on the magical properties of cannabis. Those terpene-induced properties could include everything from being a dreamy sleep aid, an appetite stimulator, and pain reliever to an anxiety and stress buster, and depression suppressor. Like treats collected on All Hallows' Eve, we have assembled a slew of products that offer not only the opportunity for your body and mind to rest and relax but may also give you natural healing effects. To follow are a few edible, flower and concentrate suggestions that might just be the plant-based potion you need to expel an ailment like a witch banishes wicked spirits with her otherworldly powers.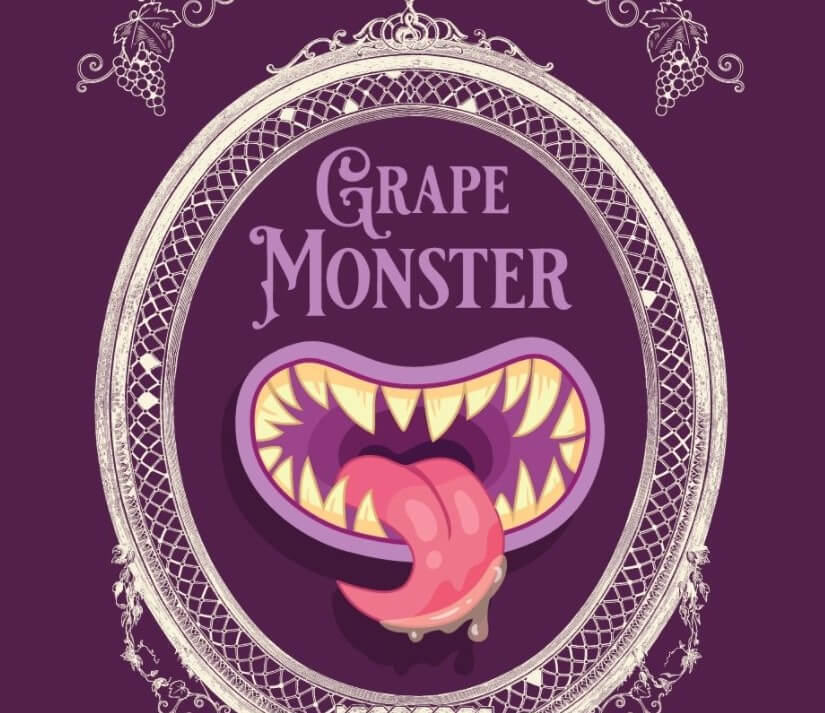 GRAPE MONSTER BY FLEUR
Product format: Flower
Medical or Recreation: Recreational
For the novice, semi-regular user or professional: All
Strain Origins: Monster Cookies x Elephant Stomper
Cannabinoid breakdown: THC percentage levels average in
the mid-20s
Terpene Mix: Myrcene, Limonene, Caryophyllene, Linalool
What to expect: What do all grape-flavored things remind you of? For us, they recall deliciously decadent grape soda, the kind of intense flavor you only truly appreciated as a kid, right? Well, the Grape Monster is an adult treat that we think everyone will enjoy but now we look at him as a furry, friendly monster versus a scary one. It is a sativa strain with a robust fruity tone that is great for starting the day with a bang. This strain will uplift the mind, body, and spirit with a unique kind of energy—without making you feel as if your mind is racing. If you feel yourself slipping into negativity, this will wipe it away and replace bad thoughts with a purple haze of happiness. Use this for socializing or a power cleaning spree. The scent is a pleasing mix of funky cheese and sweet grapes—and makes for a perfect accompaniment to a rich Merlot for our wine lovers. Grape Monster and a nice glass of wine sounds like the perfect trick and treat.
Where to find it: Planet 13, The Sanctuary, Jenny's NLV, Zenleaf NLV, Sierra Well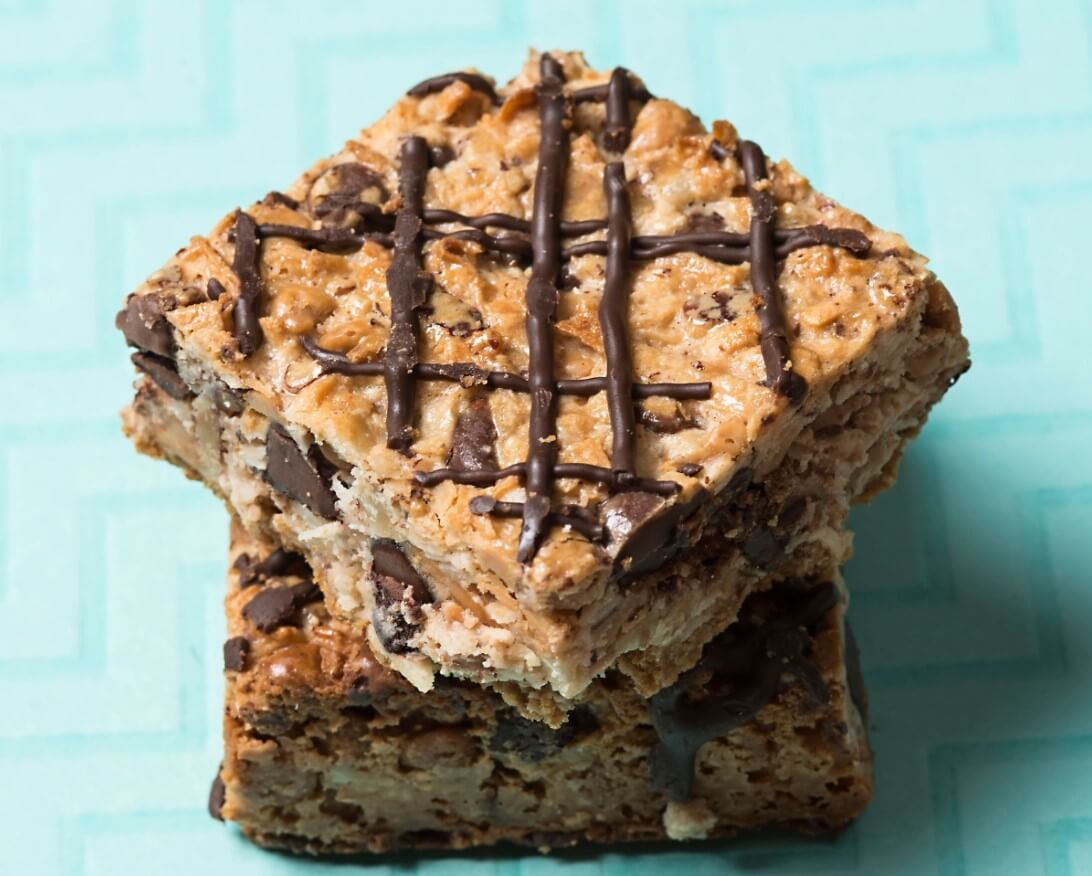 EGO's MAGIC BAR
Product format: Edible
Medical or Recreation: Recreational
For the novice, semi-regular user or professional: All
What to expect: This edible offers more magic with every bite, perfect for the spooky season for those who want to relive the trick or treat experience daily. However, this product leans toward the treat category as there are no tricks on how to eat it or how smooth the high. Dense like a brownie, Evergreen Organix's Magic Bar layers sweet caramel batter with a graham cracker crust and is then topped with coconut flakes, chocolate chips and peanut butter morsels. The flavor profile fits right in line with the fall season. At 100mg, it's an option for those who have a higher tolerance for edibles. Depending on your body weight and other factors, a 5mg dose can take anywhere from an hour to two hours to take effect so start small and increase with care. This all-over-high will leave you both alert and relaxed for total body wellness.
Where to find it: Essence Henderson, Pisos, and NV Made on W. Charleston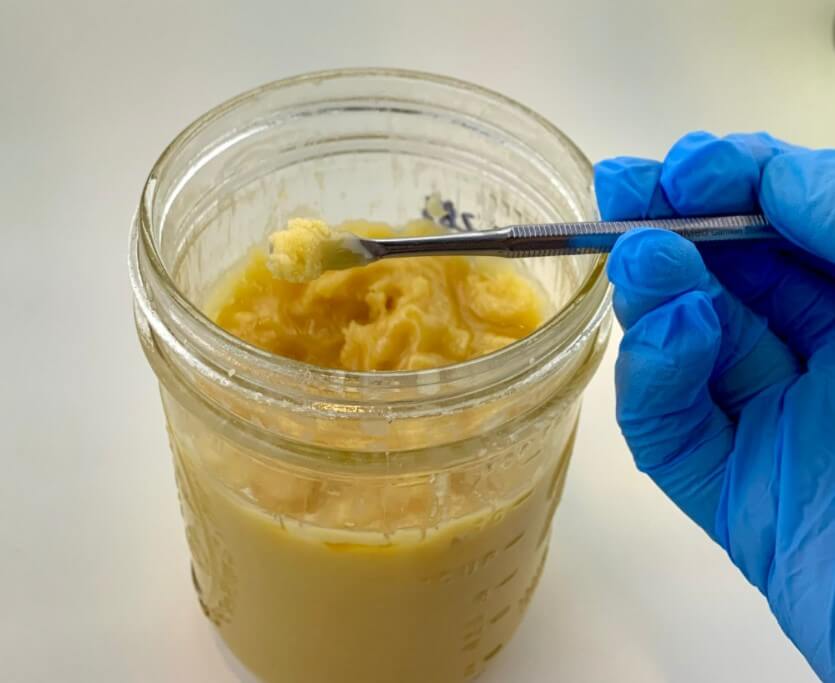 CYANIDE SKYRESIN BADDER FROM REMEDY
Product format: Concentrate
Medical or Recreational: Both
For the novice, semi-regular user or professional: Testing at 74% THC with a whopping 96mg/g of terpenes, Cyanide SkyResin Badder is for the consumer who is a semi-regular or professional user looking for something with a high terpene content.
Strain origins: Deadhead OG x Durban Poison
Cannabinoid breakdown: 74% THC
Terpene mix: Terpinolene 44.34, Limonene 11.86, Myrcene 9.07, Terpinene 8.58, Caryophyllene 87.60
What to expect: High in both THC and terpenes, Cyanide SkyResin Badder is everything its name claims to be—a smoke that will truly knock you into a magical realm. While this isn't a deadly chemical, it is very much like a torpedo whipping through your body and mind. Remedy's SkyResin is crafted using cured material but looks, tastes, tests, and smokes like live resin. Remedy's proprietary process removes all the non-cannabinoids and non-terpenes to create a cleaner and more flavorful concentrate. After smoking, dip into the cerebral high that wipes away stress and pain and expect the very potent taste of Durban Poison—candied lemons mixed with anise, earth, and pine flavors. Because of its incredible strength, this product is for those who are very experienced with cannabis and concentrates. Just remember a little dab'll do ya as this high will last a while and put you into mystical world.
Where to find it: Silver Sage Wellness
8|FOLD CONNOR'S COMFORT
Product format: Oil (disposable and cartridge)
Medical or Recreational: Both
For the novice, semi-regular user or professional: Semi-regular
and novice
Strain origins: G13 x Lemon Skunk
Cannabinoid breakdown: D9-THC: 54.4%, CBD: 32%, CBC: 0.4%,
CBG: 0.4%
Terpene mix: B-Myrcene: 5.78mg/g, B-Caryophyllene: 3.45 mg/g, Limonene: 2.04 mg/gm, Humulene: 1.39 mg/g
What to expect: For those looking for a balance between CBD and THC, reach for Connor's Comfort vape. Take a few hits of this for a calm but engaged high. This is perfect to kick back with after a long day of work when you want to do nothing but watch TV and chill on the couch. This is also a great vape to have handy for when trick or treaters turn up and you need to get through the madness. A cross between G-13 (indica) and Lemon Skunk (sativa), Connor's Comfort will relax you but won't make you sleepy. Elevating mood and helping eliminate physical and mental stress, it feels like wrapping yourself up in a magic blanket of complete comfort.
Where to find it: The Source+ (locations include Sahara, Henderson, North Las Vegas, and Reno)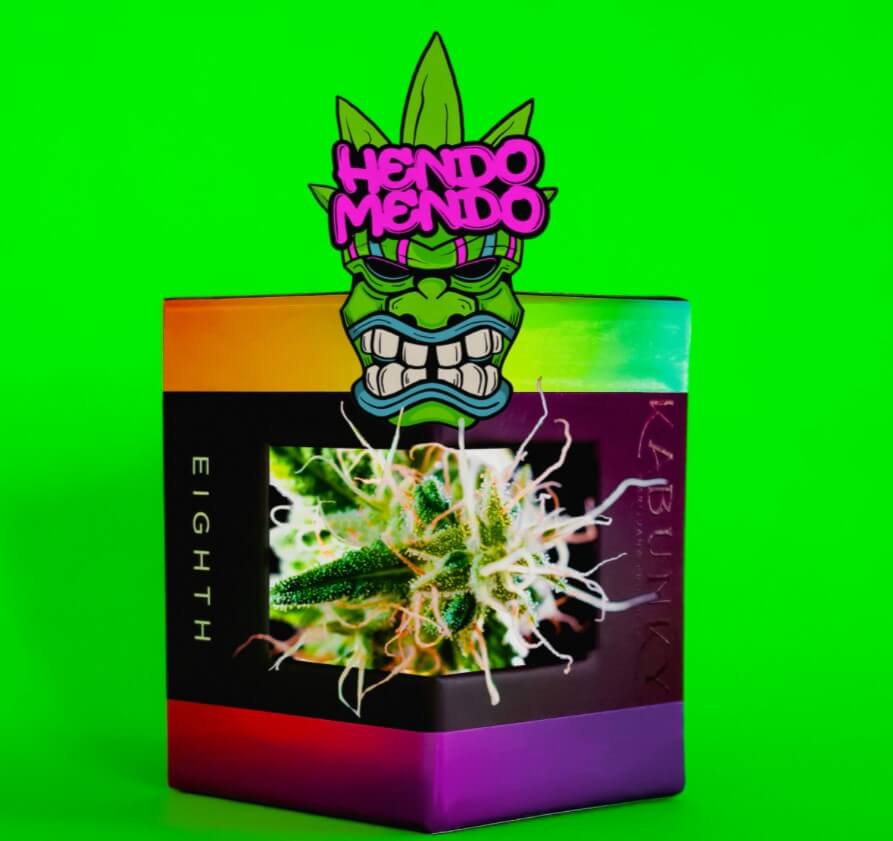 HENDO MENDO BY KABUNKY
Product format: Available in flower, pre-rolls, concentrates, and vapes
Medical or Recreational: Both
For the novice, semi-regular user or professional: With so many product types made from this strain, there's something for everyone. Take it slow with a vape or puff on a pre-roll. Want to go heavier? Try Hendo Mendo premium flower with 25% minimum THC. For professionals, there's Hendo Mendo premium live resin.
Strain origins: Ric Flair x Sour Diesel
Cannabinoid breakdown: THC is the main cannabinoid in the flower strain. In the cart and vape offerings, additional cannabinoids are present.
Terpene mix: Caryophyllene, Limonene, Myrcene, Humulene
What to expect: With Hendo Mendo users enjoy both mind and body effects. Like a magic spell, after smoking this flower, expect the high to build, starting off light and airy with big thoughts popping in and out of nowhere and then everything deepens, transforming the vibe into a body high. The great thing about this next phase is that you won't feel knocked out or incapacitated at all. Great for stress, pain, and depression users savor the flavorful citrus-earth mix. The high is long and satisfying and tapers off in a nice way bringing you back down to earth, pain-free and calm but not sedated.
Where to find it: Available at Nevada Made Marijuana's four locations.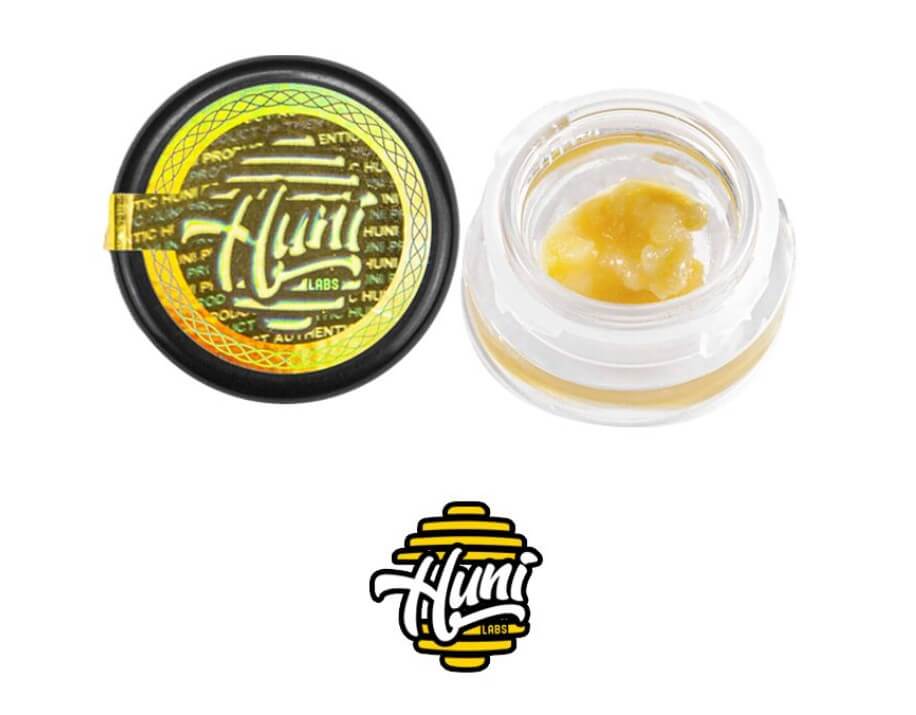 HUNI LABS SINGLE SCOOP LIVE RESIN
Product format: Concentrate
Medical or Recreational: Both
For the novice, semi-regular user or professional: All
Strain origins: Gelato #33 x Birthday Cake (aka
Cherry Cookies)
Terpene mix: Limonene, Caryophyllene, Linalool
What to expect: If you want to smoke the equivalent of the best Halloween party sugar cookies you've ever tasted, try Huni Labs Single Scoop live resin. This high impact high is a dreamy combination of sweet cream and menthol notes, so expect a flavor profile of fruity pastry with earthy menthol and sweet berry. We loved Single Scoop from the first inhale because it stimulates the mind for the taste buds. Great for spooky parties that call for your senses to be perked up, there is a euphoric body effect that brings on great pleasure and deep relaxation. With influence from the sativa side of this strain, you'll also experience a mild mental stimulation to fuel your creative side.
Where to find it: Planet 13, NUWU, The Apothecarium, The Source+ Las Vegas, Top Notch THC, Oasis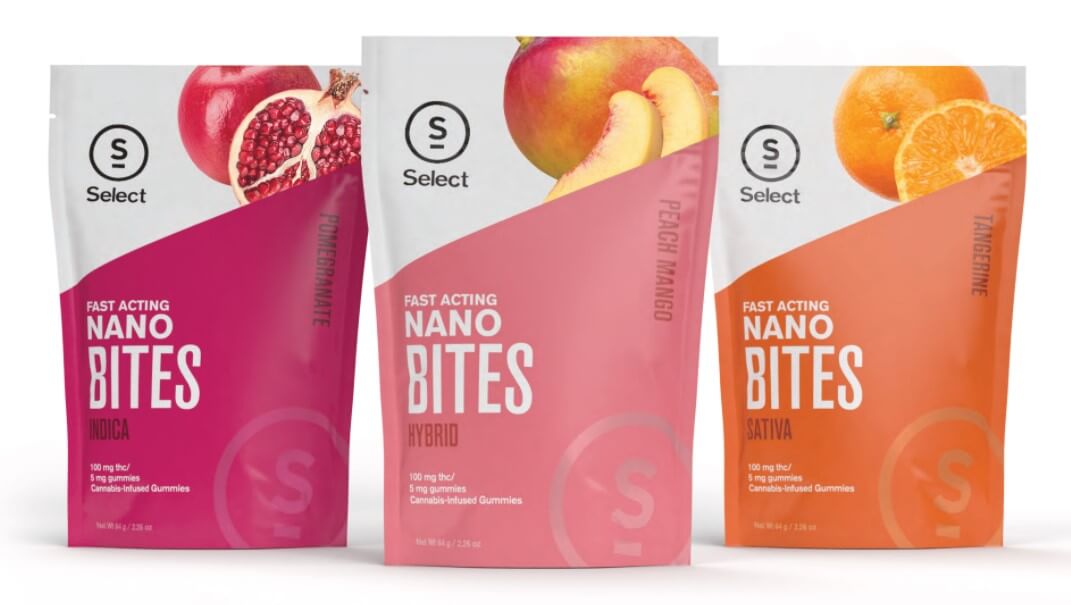 SELECT NANO BITES
Product format: Edible
Medical or Recreational: Both
For the novice, semi-regular user or professional: All
Cannabinoid breakdown: 100mg THC per pack: 5mg THC per bite, 20 bites per bag
What to expect: Select is always at the forefront of cannabis product innovation and Nano Bites line is no exception. Here, their trick is they manage to reinvent edibles to be faster acting than other comparable products. Expect the Select Nano Bites to kick in after about 15 to 30 minutes and they are perfectly portioned at 5mgs per bite for the ideal micro-dose. These soft, sweet treats are formulated with water-soluble cannabinoids which account for the speed of activation. They are available in sativa, hybrid and indica. Delicious and true to their flavor profiles choose from pomegranate indica, tangerine sativa and peach mango hybrid.
Where to find it: All Curaleaf Nevada locations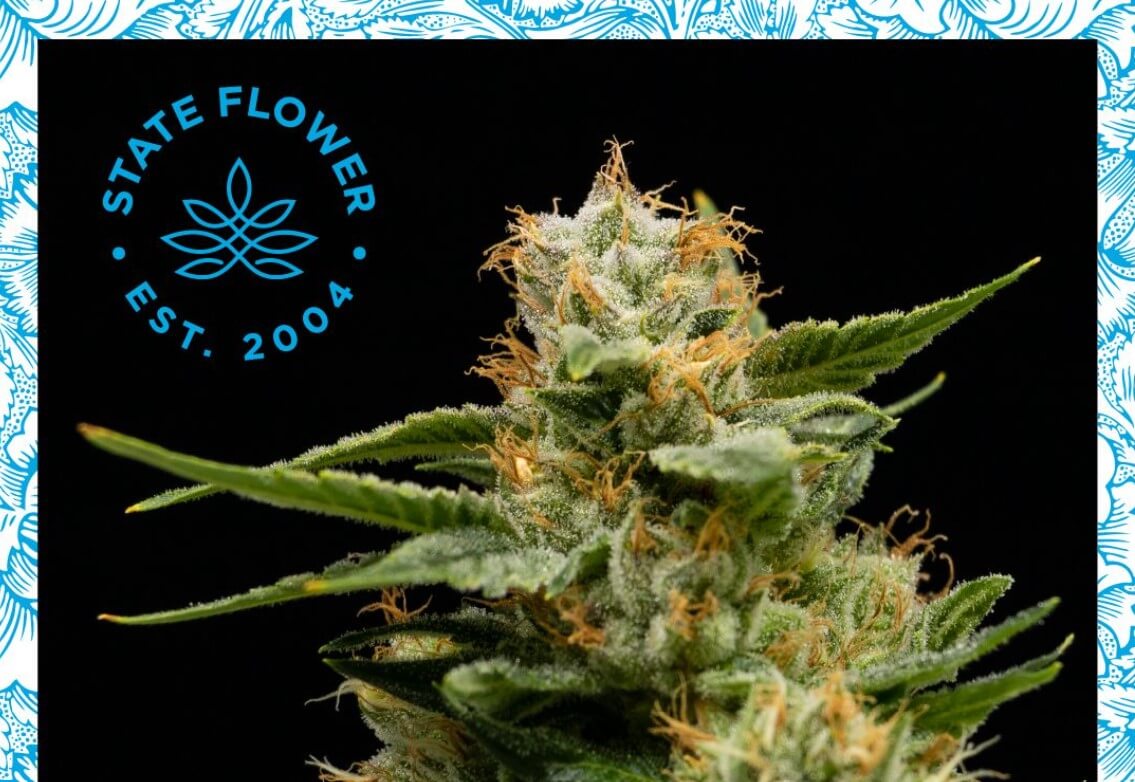 STATE FLOWER'S CHEM '91
Product format: Flower
Medical or Recreational or Both: Both
For the novice, semi-regular user or professional: All
Strain origins: Chem '91 x Chemdog D
Cannabinoid breakdown: THC 24.83%
Terpene mix: Caryophyllene 6.1mg, Myrcene 3.8mg, Limonene 3.5mg (testing can vary)
What to expect: Indulge in the sweet and robust magical aroma of the citrus and diesel fumes of State Flower's Chem '91 strain. This product will give you a hint of nostalgia for scary movie nights with friends. Characterized as a sativa-leading hybrid—it also has a heavy body high that will help you completely melt after a long day and not fall asleep, which is the reason why it is perfect for movie night. Expect happy, social effects. What we love about it is the euphoria comes on quick and stays for a while, buzzing into clear-headed focus and motivations. This is a real brain booster and puts even the most mundane thoughts into a new light. At its height, you will lose all your worries and bask in the pleasure of chatting with friends. This strain is known to fight depression, chronic stress, nausea, insomnia, pain,
and fatigue.
Where to find it: The Apothecarium