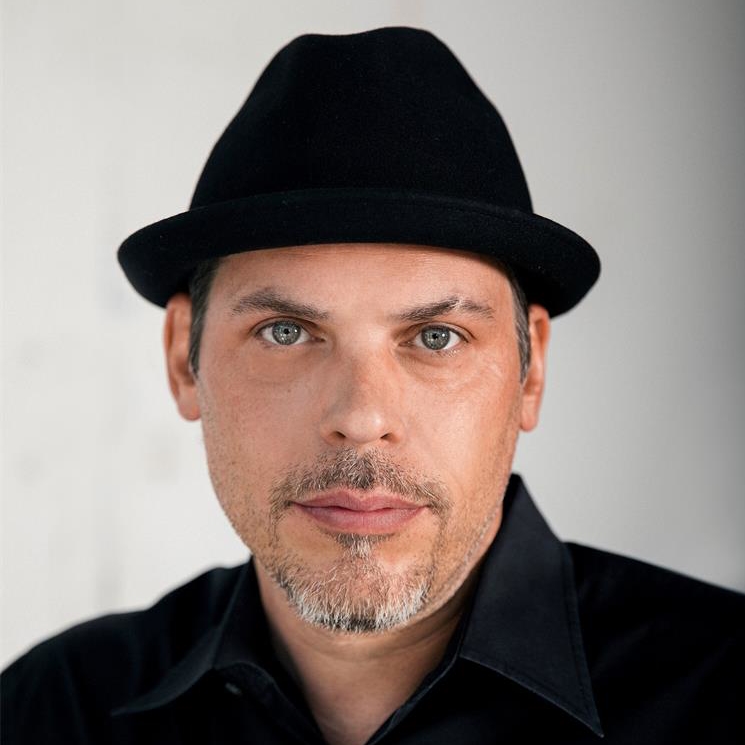 Justin Alexander
May 09 2018 . 15 min read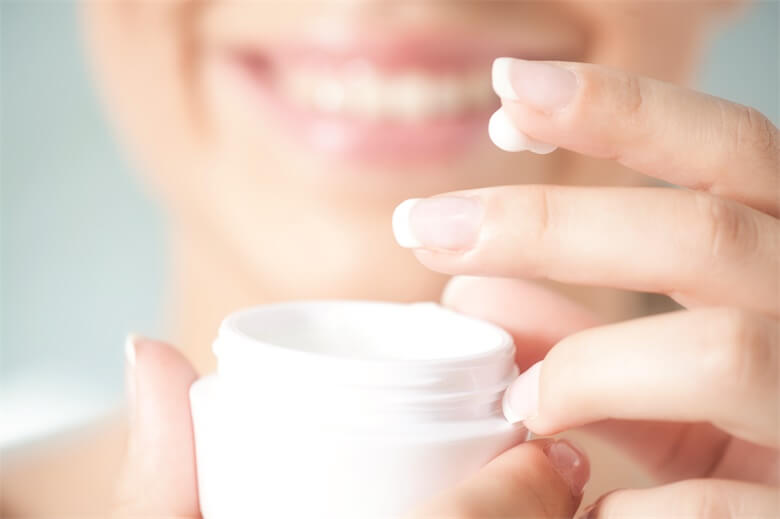 it's a very popular question for those of us in the cannabis industry: My mom wants to try cannabis, what do you suggest?
Of course, it's not a one size fits all answer, but any discussion should begin with some education. "Having an open dialogue about cannabis is the first step. Many moms, especially older moms, grew up with the Reefer Madness concept of cannabis and have been grossly misinformed by anti-marijuana propaganda," explained Jillian Nelson of Evergreen Organix. "It is very important to educate them about the truth and medical value of cannabis so that they can warm up to the idea first, before proposing any form of consumption."
Next, bring up key medical points such as cannabis' relationship with the body's endocannabinoid system. "We like to think of cannabis as the health supplement of the future. Cannabis helps manage insomnia and pain, not to mention stress and anxiety," said Christie Strong, marketing communications manager at edible company Kiva. "Small doses of cannabis also augment our body's endogenous cannabinoids. Using cannabis as a supplement opens up a new understanding of the ways that this plant can help balance our body, and helps our internal systems maintain homeostasis."
While your mother may not have health problems, cannabis' role as an alternative to alcohol and pharmaceuticals may be of interest to her. "I believe as more mothers begin their relationship with cannabis, they will be lessening their consumption of alcohol," added Chris Welch, cultivation director at Remedy. "The moms that I've watched start trying cannabis have definitely cut back on their wine intake. And I've watched CBD products replace pharmaceuticals for ADHD, anxiety, epilepsy—even autism."
No matter if it's for pain relief, anxiety, insomnia or even utilized as a beauty aid, Nevada's dispensaries have an array of lotions, salves, edibles, vapes and pre-rolls that make finding the gift she wants easy this Mother's Day.
Evergreen Organix Herbal Relief Salve
Every-"body" loves a good lotion. If mom wants relief from sore muscles, stiff joints and minor aches without ingestion, topical salves are the perfect solution and experts say they hold the most medicinal value of any cannabis genre.
"Many people are trying to find ways to help their aging parents cope with chronic pain, joint stiffness or arthritis. We almost always recommend they try topical cannabis products. This is especially true for older moms who are unfamiliar with cannabis and are a little unsure about the idea of cannabis in general. Topicals are a nice starting point for many elderly people who are new to cannabis and tend to be easily received by first-timers," Evergreen Organix Jillian Nelson suggested of EO's Herbal Relief Salve which contains 98.7 mg THC, .450 mg CBD, 2.22 mg eucalyptol, 1.47 mg pinene, and 1.00 mg limonene. "Our salve is crafted with all-natural ingredients, many of which are grown locally in Las Vegas. It is infused with menthol, camphor, arnica and cannabis to create a soothing balm that eases sore muscles and joint stiffness."
Evergreen Organix also has products that are specifically made for women including Menstrual Relief Oil which can help with PMS cramps and pain. "It works wonders and has changed the lives of many women dealing with debilitating menstrual pain," said Nelson.
O.penVAPE ISH Bavarian Cream cartridge
For the mom who is interested in a discreet cannabis experience, O.penVAPE's ISH Bavarian Cream cartridge is just the ticket — especially if she loves a sweet chocolate flavor rolling over her senses while relaxing throughout the day. It is one of the best tasting vapes we have ever tried, true to its intended rich notes with terpenes of B-caryophyllene (.55 mg) and linalool (1.93 mg).
"The ISH cartridge is mom's best friend. It looks like an e-cig, smells like a body spray, and the sweet Bavarian Cream flavor will satiate that naughty late-night sweet tooth. Not only is it delicious, but it's a very high-potency distillate, meaning it's been highly refined from any plant material not contributing to the cannabinoid content," said Margaux Hansberry, Nevada sales manager at TGIG, LLC, of ISH Bavarian Cream, which contains 82.64 percent D9THC, 1.69 percent CBC, and 3.71 percent THCA. "My mom loves how she can get away with using her ISH pen anywhere without being obvious about what she's consuming. The high potency helps relieve her pain from fibromyalgia quickly."
Hansberry recommends three eight-second puffs of the 500 mg cartridge and suggests O.penVAPE is perhaps a healthier way to medicate. "We use cannabis-derived strain-specific terpene reintroduction in our cartridges as opposed to botanically derived terpenes or synthetic flavoring and less harmful cutting agents like propylene glycol, vegetable glycerin and MCT oil," Hansberry explains. "Vaporizing vegetable-derived oils may cause lipid lung, a mild form of pneumonia that can be permanent."
City Caps RISE 4:1
Perhaps mom is new to cannabis and needs some gentle help with aging's telltale signs but is not quite ready to hit a vape. CBD capsules are the perfect starter product for such a patient.
"People are curious about whether their mom should incorporate cannabis for her health," explained Kawehi Galuteria, City Trees account representative. "People recognize the medicinal benefits from cannabinoids like CBD and now that we know what the science behind the entourage effect does, it means having an even more in-depth conversation with our families. In short, [the entourage effect] means that there is strength in numbers, and the more cannabinoids or terpenes present, the stronger the effects can be."
Galuteria continued, "Because they have a very low tolerance, oftentimes, smoking a joint or even eating an edible can feel like too much for a newcomer to cannabis, I recommend micro-dosing CBD. You don't get any psychoactive effects, although CBD is much more effective with small amounts of THC present. Beginners can start with CBD and slowly bring other cannabinoids to the party to see the differences between them."
The ultimate in discreet dosing, City Caps RISE 4:1 capsules are portable, flavorless—even vegan and offer a ratio of one-part THC to four parts CBD. "These ingestible capsules come in a pack of 10. Their subtle effects don't give users a hazy high but instead a clear-headed and focused feeling without any psychoactivity despite having 5 mg of THC. This small amount of THC acts like a microphone for CBD, amplifying the effects," offered Galuteria.
8Fold Lavenberry Diesel Hybrid disposable pen
There are so many vapes out there, it sometimes makes it difficult to pick the best one for mom. But if you're looking for great taste, high potency, and elevated pain relief wrapped in a stylish design, check out 8Fold's Lavenberry Diesel cartridge. "My customer base loves them," says Booker Reid, lead patient advisor at The+Source dispensary in Las Vegas. "They're everything you need without the hassle or worry — no buttons, chargers, oil cartridges. The fact that they are discreet and come with very little smell is a plus as well."
The soothing, subtle hints of lavender will lull mom into a dreamscape with help from cancer-fighting, immune-boosting and pain-relieving compounds like CBC (1.95 percent), beta-caryophyllene (3.82 mg) and alpha-humulene (1.02 mg). "At 74.8 percent THC, there are some good amounts of CBG (2.21 percent), which has been shown to be an effective antibacterial agent," Reid relayed. "It's a heavy hybrid indica blend that will leave mom feeling relaxed." Grab an 8Fold Lavenberry vape and help mom puff her way into an anti-inflammatory heavenly state.
Remedy's Antidote Tincture, JBO Capsules and CBD Extra-Strength Pain Lotion
Think of Remedy as a one-stop shop for mom's pain relief no matter what format you are looking for. Remedy creates several amazing medicinal products that will soothe, relax and rejuvenate mom without her becoming stoned. Every mom will appreciate the relief provided by Remedy's product line, starting with their 20:1 Antidote Tincture.
"I love a tincture for starters and heavy users. Because of the controlled dosing, you can take as much or as little as your body requires, and 20:1 is just enough THC to help with the synergistic effects, but not enough that you would get high from it," said Chris Welch, cultivation director at Remedy. "It's a great product you can use any time of day."
Tinctures are administered sublingually, placed under the tongue for maximum absorption. They can provide pain relief in as little as 15 minutes and can even be added to food or drinks. Remedy also offers 2:1 JBO Capsules, which are low-dose CBD/THC pills that can be discreetly taken whenever mom needs quick pain relief.
Remedy's CBD Extra-Strength Pain Lotion provides perfect topical relief — and its scent of honey cinnamon doesn't hurt, either. Topicals work by binding to the CB2 receptors in the skin. The human body has CB2 receptors throughout that are activated by cannabis compounds such as THC and CBD. But even topicals high in THC won't create psychoactive effects — they'll just heal sore joints and muscles, and soothe headaches.
Medizin's Chloe vape cartridge
At 77.82 percent THC, Medizin's Chloe vaporizer, a luxuriously packaged pen that comes in an origami-style box, will knock mom's comfy slippers off and then some. "Mothers want elegance and quality, and we have taken notice of that. We believe it is important to have a memorable experience when seeing and opening our packaging. Taking the extra step to quality is always important to us," explained Medizin's David Farris.
Medizin goes the extra mile with their pens, creating a quality product that is a cut above your average cannabis experience. "We took our time bringing this world-class cartridge to market. We developed a state-of-the-art process to remove all the terpenes from freshly harvested cannabis plants prior to extraction. We then extract the THC and other cannabinoids from the flower, followed by the removal of all impurities by filtration and distillation. The original terpenes are reintroduced to the ultra-pure activated cannabis oil to create a vaping experience as close to tasting the live plant as possible," said Farris. "We then finish the process by loading the oil into the finest cartridge available on the market, an all-glass and stainless housing with a ceramic coil for the most accurate flavor transmission possible."
Beyond its chic packaging and innovative extraction process, the Chloe strain is a sativa-dominant hybrid that is ultra-relaxing and gives immediate pain relief, boosting appetite and alleviating pain. Mom will be creative, uplifted and happy with a terpene profile of B-myrcene (28.9 mg), D-limonene (28.34 mg), linalool (5.02 mg), and B-caryophyllene (2.84 mg).
Kiva Confections' Terra Dark Chocolate Espresso Beans & Terra Milk Chocolate Blueberries
Making mom happy is always a top priority and much can be said of introducing her to the benefits of cannabis to make her feel healthier and more relaxed. With the gift of Kiva's Terra Bites, you will treat mom right with the ultimate in portable potency that tastes great too.
Many agree that the future of cannabis edibles lies in micro-dosing and Terra Bites are a great example of that. "There will always be high tolerance recreational users, but millions more will use subtle doses of cannabis to stay healthy, enhance their mood, and boost their creativity," said Christie Strong, marketing communications manager at Kiva. "I'm sure we're going to see new convenient formats in the future, and precise formulations that create very specific experiences for users."
Packaged in a discreetly slim container, Kiva Blueberry Terra Bites are 20 milk chocolate-covered blueberries that "contain 5 mg of THC each, a light dose that can be integrated into your daily routine to help mitigate stress and anxiety," said Strong, who notes Blueberry Terra Bites are very popular with insomniacs. "These are the perfect entry point for mothers who are more interested in the subtle relaxing properties of cannabis rather than a strong psychoactive experience."
For coffee lovers who enjoy a good kick, Kiva's Espresso Beans are micro-roasted Tanzanian coffee beans. "The synergies of cannabis and chocolate are incredible, so those Bites have a focusing and energizing effect making them ideal for long hours of detailed work," said Strong.
According to Strong, the best way to set mom up for success with edibles starts with 5 mg or less of edible THC. "Start her there then wait two hours for the full effects to be felt before raising her dose. This will ensure that the first experience is a positive one, and that the user feels in control."
Set and setting are also important, noted Strong. 'Set' refers to a person's mindset, including their expectations and beliefs about cannabis. 'Setting' refers to the environment—which includes not only actual location, but also the relative safety, comfort, and even legality of where you're consuming.
"You really want to minimize any chance for paranoia or anxiety by making sure you're in a relaxed environment," recommended Strong. "Finally, have your mom set an intention for her experience. Is she looking for pain relief? Is she looking to relax after a stressful day? Having clarity about why she is using the plant will help her to harness it as a medicine and optimize her experience with it."
Kynd CBD Shark cartridge
Don't let the name fool you, CBD Shark from Kynd isn't an aggressive strain. Instead, it's a mild but effective indica with a 1:1 ratio of CBD (34.58 percent) to THC (19.33 percent). "It's very popular because it has the healing, medicinal benefits of CBD paired with a nice relaxing high," said Stacy Castillo, Kynd's COO. "It's enough to calm one down after a stressful day without too heavy of a couchlock effect."
Each Kynd CBD Shark cartridge contains 250 mg, enough for plenty of soothing relaxation and pain relief for moms on the go as well as a terpene profile of myrcene (.83 mg), caryophyllene (2.3 mg), and bisabolol (.83 mg).
"Women are turning to cannabis to help ease the symptoms of their monthly cycle, menopause, aches and pains to supplement their workout regimes," said Castillo. "We have had multiple success stories from mothers who deal with stress, depression and anxiety from their busy day-to-day lives, and many of them are now reaping the benefits of cannabis whereas they used to medicate with more harmful drugs."
Kabunky Kreme and trio of
pre-rolls
Kabunky may have a funky name, but their pre-rolls are anything but. The company offers a variety of classic strains grown to their impeccable standards. Guaranteed one of these will tickle mom's fancy. Take your pick of a indica, sativa or hybrid strain, or gift mom a well-curated selection of all three.
On the heavy couchlock indica side, the tasty, earthy notes of Kosher Kush (THC: 21.47 percent and limonene: 1.2 mg) will have mom deeply relaxed after you treat her to brunch and a pedicure. On the peppy sativa side, uplifting and sweet Cherry Diesel (THC: 14.71 percent, limonene: .34 mg, and myrcene: .38 mg) will have mom pumped up to hit her to-do list in the most efficient way. In the hybrid arena, Mom will get the best of both worlds with Tropic Berry OG, an indica-dominant cross of the classic OG Kush and lip-smacking Blueberry strains (THC: 18.48 percent, limonene: 1.34 mg, and myrcene: .31 mg).
If mom is not a smoker, you can't go wrong with Kabunky's body cream. Made with extracted cannabis lipids, it is best to only use small amounts of Kabunky Kreme during each application as it is high in THC unlike many of the CBD-rich creams on the market. Kabunky Kreme has 763 mg of THC per bottle and 310 mg of CBD. While Kabunky does not call out the genetics that go into this delightfully effective elixir—the biproducts from various plants are used for healing to create a soothing effect. It has a wide array of uses and applications and is recommended for burns, cuts, muscle aches, back pain, arthritis and more, as well as for those who suffer from lower back pain.
A balm that mom can slather on to take it all away? This one is a no-brainer for the woman who at the very least deserves a daily anointment of magic bestowed upon her skin.
CW's Blue Magic Strawberry
pre-roll
This Mother's Day, treat the top woman in your life to something magically delicious. Give her a Blue Magic strawberry-flavored pre-roll for its yumminess alone. But the health benefits can't be overlooked.
According to Jessica Woo, director of marketing for CW Nevada, their budtenders get asked daily for recommendations on how to treat "mom ailments" such as pain and insomnia. "There is a rise in catering to the female market," Woo said. "A gentle high and relaxation are the key factors in appealing to mothers — something that will keep them alert but with just enough medicine to shrug the day's weight off their shoulders."
These distillate-infused joints contain a whopping 300+ mg of THC making Blue Magic pre-rolls "great to pass around at parties. No one expects the super-potent punch. These always get high praise from friends. One pre-roll goes a long way," Woo said. Blue Magic pre-rolls are also available in grape, apple and fruit punch.
"With more women coming out as being open cannabis users, it has increased the acceptance of cannabis within women's health," concluded Woo.