Amanda Connor
Dec 09 2016 . 4 min read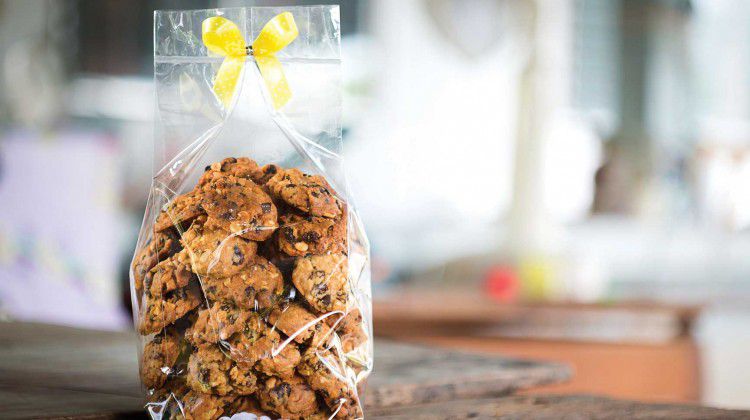 Question 2, which allows for the adult use of marijuana in Nevada, including marijuana-infused products and edibles, passed last month. Leading up to Election Day on November 8th, there was a television and direct mail campaign against Question 2 that focused on edible safety. One such commercial claimed that children who went trick or treating next Halloween may be given marijuana-infused edibles in place of regular candy.
So the question must be asked, do current medical marijuana laws and regulations protect Nevada's children from ingestion of edibles? Will there be protection for children when adult-use marijuana stores open? Is there something more Nevada should do?
Under state regulations, all edible medical marijuana products must be packaged and labeled in a manner clearly indicating that the product contains marijuana and to keep it away from children. For instance, any product sold at a dispensary must still be packaged in child-resistant packaging, which includes marijuana-infused products, concentrated cannabis, and everything in between. Also, the product must clearly be labeled and such label indicates the product contains marijuana. The label contains various warnings including that the effect of the THC may be delayed by several hours. Therefore, if someone decided to hand out an edible marijuana product to a child at Halloween (which would be expensive and illegal), the child and/or an adult should be able to easily identify that the product contains marijuana.
The Medical Marijuana Program, which is overseen by Nevada's Division of Public and Behavioral Health, regulates all advertising, logos, labeling and packaging. No advertising, logo, label or package can be appealing to minors or utilize cartoons. The intent here is to avoid the "Joe Camel effect" where children will identify with the product because of the cartoon or packaging. It is anticipated that similar restrictions will be in effect under the adult-use market.
Furthermore, the industry has already taken steps to protect children from accidental ingestion of marijuana edibles. The Nevada Dispensary Association and its members have agreed to not carry edible products that are in the shapes of animals, cartoons or characters that may be more attractive to children. This means items such as marijuana-infused gummy bears are no longer available in most dispensaries as the industry is imposing restrictions upon itself.
In addition to all the current restrictions that are in place to protect children from accidental ingestion of edibles, some legislators are calling for even stricter requirements and perhaps even barring some products altogether. At the upcoming 2017 Nevada Legislative Session, the packaging, shape and markings of edibles, as well as the prohibition of certain types of edibles and education on edibles will most likely be discussed. Nevada may look to states such as Colorado for guidance. Colorado now requires all edibles to be marked with a symbol that indicates the product contains marijuana. Also, Colorado has put into place a restriction on certain types of edibles -- those that are in the shape of animals or people. Finally, Colorado has implemented an educational program on edibles and edible safety.
In my opinion, such an education program is critical for Nevada. Ultimately, it is the job of adults -- including parents, grandparents, aunts, uncles, friends, etc. -- to keep their children safe. Nevadans, both adults and children, need to be educated on edible safety. If a universal symbol is adopted, like in Colorado, children need to know what that symbol means. Children also need to be taught that if a package is labelled a certain way, it is unsafe for them to consume. In addition, adults need to be educated on the proper usage and storage of edible marijuana products. Such an education program, in conjunction with the restrictions Nevada already has in place, will go a long way in protecting Nevada's youth from accidental ingestion of marijuana edibles.
Thus, while there are additional measures that can be taken, under the current regulations, it is unlikely that our children will unknowingly consume edible marijuana products next Halloween.