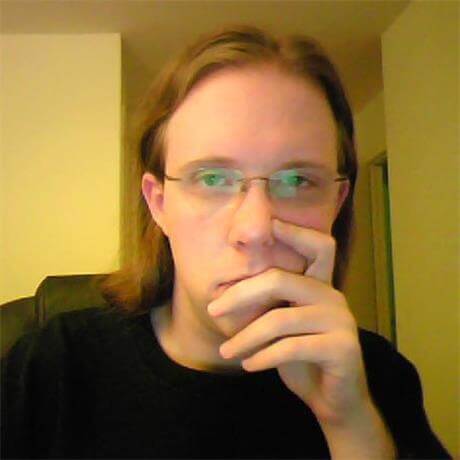 Josh Bell
Aug 14 2018 . 8 min read
Getting the munchies isn't just about stuffing your face with whatever food is nearby. Sometimes it's about appreciating the craftsmanship of a great meal, whether that's gourmet cooking at a fancy restaurant, on-the-fly creativity from a food truck, or a home-cooked spread made with love. Before you rush out to grab some quick eats, immerse yourself in the variety of cuisine presented in these movies, which make food on the big screen look good enough to eat.
Babette's Feast (1987)
The titular feast doesn't begin until half an hour before the end of this sedate, quiet Danish movie, which won an Oscar for Best Foreign Language Film. But the slow pacing proves that anticipation is one of the best things about enjoying a decadent meal. The meal cooked by Babette (Stéphane Audran) is indeed decadent, a multi-course French dinner made for a crowd of austere Protestants in a remote 19th-century coastal Danish village, where French refugee Babette has been living for 14 years. Although the two elderly sisters who took Babette in are serious about carrying on their pastor father's legacy of self-denial, Babette's cooking opens sensual pleasures for the sisters and their fellow congregants. One of the first movies to be renowned mainly for its culinary delights (restaurants offered themed menus following the movie's success), Feast takes its time getting to the good stuff, but makes every lavish dish worth the wait.
Like Water for Chocolate (1992)
Based on Laura Esquivel's acclaimed novel, Like Water for Chocolate is a magical-realist fable in which food becomes the expression of various passions and anguishes for Tita (Lumi Cavazos), a young woman living on a ranch in early 20th-century Mexico. Tita cooks hearty, delicious meals for her family, including a cruel, domineering mother who forbids her from marrying or leaving home. Tita's strong spiritual bond with the food she prepares infuses it with her emotions, often causing chaos for the people who eat the meals she makes. Director Alfonso Arau shows cooking as an inherently emotional act, and Tita's dishes look enticing as much for their ingredients and presentation as for the way she prepares them. Esquivel's novel included recipes at the beginning of each chapter, and the food in the movie is appealing enough to make viewers wish the movie included those, too.
Eat Drink Man Woman (1994)
This early film from director Ang Lee opens with a lengthy dialogue-free sequence following veteran chef Chu (Sihung Lung) as he prepares an elaborate meal for his weekly Sunday dinner with his three adult daughters, and food is a key factor in how the Chu family remains close. As his daughters (a chemistry teacher, an airline executive and a college student) navigate new romances and major decisions in their lives, Chu struggles with letting go of the restaurant he's run for decades and the children he's had living with him since they were born. Lee's Taipei-set drama is a low-key family story in which all important life changes are announced around the dinner table, where great food brings the family together no matter what challenges they're dealing with.
Big Night (1996)
Stanley Tucci (who also co-wrote and co-directed) and Tony Shalhoub play a pair of Italian immigrant brothers running a failing restaurant in 1950s New Jersey, who stake their entire future on a visit from jazz legend Louis Prima. Prima's potential arrival is just the pretext for a massive, lovingly prepared traditional Italian meal, cooked by the rigidly principled Primo (Shalhoub), who refuses to compromise his artistry for money or fame. And that's a good thing, because Primo's meal is a parade of amazing dishes that completely obliterate the tired spaghetti and meatballs being served at the sell-out joint across town. The big night turns out to be bittersweet for the brothers, who end up consumed by personal and professional drama, but the food is completely fulfilling.
Waitress (2007)
Pie is both an escape and a profession for Jenna Hunterson (Keri Russell), a waitress at a small-town diner in the South. She's trapped in an abusive marriage and dealing with an unwanted pregnancy, but she's incredibly gifted at making creative, colorful and delicious pies with unconventional names that reflect what she's going through in life. Russell is fantastic in this sweet but melancholy dramedy, as Jenna falls in love with her doctor (Nathan Fillion) and tries to plan a new life. The pies are a highlight, each depicted lovingly and vibrantly, even the ones that Jenna imagines creating out of anger or frustration. Everything about the movie is warm and inviting, just like the diner where Jenna whips up her signature creations, and where you might find yourself wanting to order some pie by the time the movie's over.
Julie & Julia (2009)
Two chefs, decades apart, cook the same food in this adaptation of Julie Powell's 2005 memoir. The dual structure finds Powell (played by Amy Adams) attempting to cook every recipe from renowned chef Julia Child's landmark cookbook Mastering the Art of French Cooking, while in the 1950s, Child (played by Meryl Streep) develops the very recipes that will catapult her to culinary stardom. The personal drama experienced by each woman is minimal (Powell is escaping her dead-end job by focusing on cooking; Child is adjusting to life in a foreign country after moving with her diplomat husband), but the challenges of getting fancy French dishes right, whether in a cramped apartment kitchen or for the posterity of a cookbook, are conflict enough. The dishes themselves look wonderful, of course, even when they aren't quite successful; it's no surprise that Child's book has endured for 50-plus years, or that it inspired Powell decades after its first publication.
Jiro Dreams of Sushi (2011)
Viewers will probably also end up dreaming of sushi after watching this sumptuous documentary about master sushi chef Jiro Ono, whose Michelin three-star-rated restaurant is just a tiny counter inside a Tokyo subway station. Director David Gelb tells a compelling family story about a man who's devoted his entire life to making one kind of food and is having trouble passing on the business to the son who's always worked in his shadow. The drama is secondary to the meticulous documentation of Jiro's sushi-making, though, with Gelb following every small detail of the process as Ono constructs some of the most sought-after dishes in the world. It's nearly impossible to get a reservation at Ono's restaurant (and even more so since this movie was released), so watching Jiro Dreams of Sushi is the next best thing.
The Lunchbox (2013)
A man and a woman fall in love via cooking without ever meeting in this gentle, sweet romantic drama from Indian filmmaker Ritesh Batra. A mix-up with a lunchbox delivery service finds a gruff widower suddenly getting homemade meals from a frustrated housewife, and the two form a bond when they start writing notes to each other to send back and forth in the containers. Ila (Nimrat Kaur) pours all her emotions into the food she makes, revealing as much about herself through her cooking as she does in her notes, and Saajan (Irrfan Khan) falls for her the same way. It's an understated romance that's as much about regrets and ambitions as it is about cheesy love notes, and it uses the comfort of food made in a family kitchen to represent the possibility of a deep, long-term connection.
Chef (2014)
After spending years building up a major Hollywood directing career with movies like Iron Man, Jon Favreau wanted to get back to basics, and so he wrote and directed this small-scale dramedy in which he stars as a one-time high-profile restaurant chef who decides to get back to basics (after losing his big-time gig following a scandal). The food-world equivalent of a mid-budget indie movie is apparently a food truck, and that's what Favreau's Carl Casper launches, selling only the most amazing-looking Cuban sandwiches ever filmed. Chef doesn't have much of a plot, but it has enough mouth-watering food preparation (and fun celebrity cameos) to fill an entire season of a Food Network or Travel Channel culinary docu-series.
The Hundred-Foot Journey (2014)
The fusion of French and Indian cooking gets a spotlight in this pleasant dramedy about an Indian immigrant family who set up a restaurant in a small French town directly across the street from an upscale French establishment. Helen Mirren plays the snooty French chef who eventually comes around to the charms of Indian cuisine and helps her rival's son (Manish Dayal), a culinary prodigy, launch a high-profile cooking career. The plot is slight, but the cooking is top-notch, with loving depictions of traditional French and Indian dishes, innovative fusion recipes and the kind of experimental avant-garde menu items that are popular in trendy urban restaurants. It's a benign culture-clash story in which all problems can be solved by a good meal.