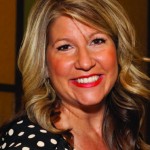 Beth Schwartz
Nov 01 2018 . 11 min read
There's a new planet joining the solar system. It's only fitting it would land in Las Vegas where 'out of this world' is a common reaction to the spectrum of otherworldly offerings in the Neon Jungle. And, it's just as you would expect: colorful, whimsical, and created with the purpose of heightening all of your senses.
As its creators intended, arriving at Planet 13 is akin to landing on another planet – one that's lit in all senses of the word. Outside there's a rooftop field of 13-foot lotus flowers waving in an array of vibrant colors. While inside visitors are greeted by a parade of floating orbs synchronized to their own mesmerizing dance, an interactive laser graffiti wall, and a sensory-activated LED floor that leads you forward in a rhythmic dance of your own making.
What else would you expect from the Entertainment Capital of the World?
Bringing this almost celestial experience to Las Vegas are longtime Southern Nevadans Bob Groesbeck and Larry Scheffler. In spite of Planet 13's boastful tagline – "the world's largest cannabis entertainment complex," the two businessmen are quick to explain "we didn't set out to become the world's largest, it just happened," says Scheffler. As Groesbeck adds, "at that time, we didn't anticipate we would have a 112,000-square-foot canvas to work off of."
"As we were looking around for a site close to the Strip – it's as close to the heart of the Strip as you can get – we came upon this building that was 112,000 square feet and our minds are both creative and we talked about having the largest cannabis entertainment complex and how to make it a destination in Las Vegas since Las Vegas is over the top. We felt we needed to just try to out Vegas, Vegas. It's 40,000 square feet, which in essence became the largest cannabis dispensary in the world," Scheffler elaborates of Planet 13's location on Desert Inn Road just off the Strip behind Fashion Show mall and Trump Tower.
Scheffler seems to have had very little trouble out-Vegasing the city. "As much as Vegas is one of the most fantastic entertainment cities in the world, nothing we are doing has ever been seen in Vegas before," he reveals. "This is the first permanent installation in North America of the orbs from Germany, and this is the first permanent installation of laser graffiti in the world. It really is game-changing not only as a destination, but especially as a cannabis destination."
Creating a must-see destination comes naturally to Scheffler who journeyed the world seeking the most extraordinary attractions in his efforts to ensure Planet 13 would break through the white noise of Vegas to attract the city's visitors. "I just always want to be ahead of the crowd, I never want to be the same as everybody else. I have always been different my entire life, I always want to be the best. I love innovation and love being the first in everything we do," he explains.
Scheffler continues, acknowledging being inspired by a city of innovators. "Maybe it's also because of all the things we have seen going on in Vegas. Bob and I together have 100 years in the Las Vegas Valley – growing up with the city and seeing what's going on," notes Scheffler. "Seeing how Steve Wynn changed the casino world with all of his new ideas and all the attractions like volcanoes and dancing waters. He really is the godfather of everything you see on the Strip and creating Las Vegas as a destination."
And with that influence in mind, Planet 13 was born. "This is fully designed to be an attraction – something that the customer needs to see when they are in Las Vegas," says Groesbeck. "And, again, the experiential components are new not only to the cannabis space, but also to Las Vegas and they will complement what we try to do as a community and bring traffic here from throughout the world."
Pioneers on a New Planet
Although both novices to the burgeoning world of cannabis, Groesbeck and Scheffler saw the value of being pioneers in a new industry they knew little about. "I had zero experience. I didn't know much about the industry or have much familiarity with marijuana at all," offers Groesbeck. "It's been a very steep learning curve over the last five years. I've learned more about cannabis and the industry and about the regulatory side of the business than I ever could have imagined."
Scheffler didn't know much more, noting the last time he smoked marijuana was in 1970, and that he still has not even tried their own product. "The only thing we are smart enough to know is what we don't know," he quipped.
Despite the duo's lack of knowledge, cannabis piqued their interest in spite of the untenable circumstances of being a federally illegal industry. "If we were having this discussion six years ago even I would probably have said, 'are you of your mind?'," says Groesbeck, who adds he and Scheffler spent a lot of time discussing the idea of getting in the industry before jumping in and applying for licenses.
"It was so new, so different, it's kind of like we envisioned the pioneers in gaming, sitting around before it was legalized and knowing it was a once-in-a-lifetime opportunity much like when you look back to prohibition without alcohol," explains Groesbeck. "Obviously, it [cannabis] has its challenges, and there are significant federal issues that need to be worked on and resolved but it's just incredibly exciting to be a part of something that literally came from the underground to being legal, to now growing as a legal taxpaying business."
Scheffler adds, "More than anything, cannabis is one of the last prohibitions, one of the last sin taxes, this is one of the last one of these prohibitions going away which only happens once in five lifetimes. This happened in our lifetime and we were financially able to take advantage
of it."
"Like Larry said, you don't see this opportunity come along very often," interjects Groesbeck. "Once we decided to do this we made a commitment to go all in and to do it the right way. In hindsight we are very glad that we did that. It has been very exciting."
Black Market Gives Nevada Operators a Black Eye
While the nascent cannabis industry has plenty working against it – lack of banking, being federally illegal, 280E tax consequences – there is one big negative in particular that has cropped up in the Nevada market.
"We are comfortable working through the government's rules and regulations because we both have extensive experience there but the biggest issue for us every day is dealing with the black market here in town," says Groesbeck. "That's really are biggest competitor. It's been a real issue. It's something we as operators can't solve, it's going to require a concerted effort by law enforcement and the elected officials at the state and local levels to take this head on, so the industry can thrive and grow and continue being a taxpaying industry."
Groesbeck estimates the revenues being generated in Nevada's black market are close to what is being sold in the regulated market right now. To give you an idea, taxable sales of adult-use marijuana totaled about $41 million in July 2018. Total combined taxable sales for medical marijuana, adult-use marijuana, and marijuana-related tangible goods totaled $48.4 million in July.
"I think it's huge," Groesbeck allows of Nevada's black market. "We get flooded with Oregon, California outdoor grow products and Washington's overflow. It's pretty evident when they are dumping product in the Valley. They are pretty creative in how they host events, they have pop-up events that we've become aware of on occasion. Several of those operations have been raided but it's really just scratching the surface."
Scheffler adds his concerns about the black market's lack of lab testing. "Their product is not tested so, we don't know what they put on the plants or if there is mold or if there are 100 different issues with it. It's dangerous, but we get the black eye even though we are following all of the rules and regulations," he explains.
Groesbeck finishes, "it hurts not only the industry, but it hurts the state because they pay no taxes, they provide nothing to the community, they're not involved, they are not engaged."
The black market is not the only thing testing Nevada's cannabis pioneers. "This industry is unique in that it is still a Schedule 1 narcotic, it's still prohibited at the federal level which has created a host of additional challenges. For instance, there's the 280E tax implications and the banking issues that we grapple with every day. That is what sets this industry apart. We are hopeful there will be meaningful changes in Congress here in the near term, but we have to deal with those challenges on a daily basis," says Groesbeck, who is confident in 2019 the cannabis industry will see banking regulations get support from Congress and the body will pass legislation to address the problem.
"It's been difficult, but it's one of those things where we have been fortunate to retain a prominent lobbying firm in Washington, D.C. and they are constantly working the issue for our members here in Nevada," explains Groesbeck. "Sometimes Congress is a little slow in catching up with what the people want and that's been the case here with marijuana and certainly in banking reform, but we do see positive signs and we are confident we are going to see some meaningful reform."
A Planet 13 Circling Every City
As for the 10-year plan for Planet 13, Groesbeck envisions the brand being a dominant player in the cannabis space. "In five years, I think it's reasonable to expect that we will be a billion-dollar plus company," he says, adding that, "Nevada is our home base and we are building a fantastic flagship operation here, but we are looking at other jurisdictions and we intend to grow our footprint and platform throughout the U.S."
Plans for growth include moving into other states. "We are branding Planet 13 to have Planet 13 LA, Planet 13 Miami, Planet 13 Boston – you will see that across the nation using a successful platform we have created," explains Scheffler. "We will have more like mini superstores in all these other cities. We still want to do something special, some special effects but each store will still be cognizant of the flavor of that town and that area and that part of the country to blend in with that neighborhood."
Leaving an Otherworldly Legacy
The co-CEOs have both held governing jobs, Scheffler was a Henderson city councilman from 1990 to 1995 and Groesbeck was Henderson's mayor from 1993 to 1997, and each have been involved in building multiple businesses. But starting a business in the cannabis industry has been the most satisfying venture they have undertaken in spite of the obvious challenges.
"I have had my printing company for 40 years and have two or three other companies also," explains Scheffler. "The only thing that is so different for us is the regulations. It's got the most regulations of any other business I have ever been involved with. Otherwise, it really is still just another company. It's having the expertise of knowing what you don't know. You just get the right people around you, the most talented people that you can work with and it's the same as any other company."
For Groesbeck it's about creating something from nothing. "It's just been terribly exciting to create a company from a drawing board to what it is now at close to 300 employees. I think we are just getting started. For me that's always been something I have always wanted to do on a larger scale," explains Groesbeck. "It's really exciting to see the level of talent we have brought into this company and the opportunity it has provided for our employees and families and, for me, I just get a tremendous amount of satisfaction from that."
Between the creativity, innovation and job creation that Scheffler and Groesbeck have been able to generate, Planet 13 has become a legacy project for them. "I think we both like to think of ourselves as being the leader in the new cannabis space," concludes Scheffler. "The high-end way that we are going to create it, the destinations, being the leaders in the world – I like to think it all started here."