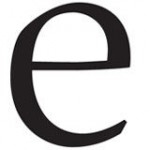 elevateNV
Jun 30 2017 . 3 min read
BY chef Kendall Smith, Unifern LLC
In addition to being the production manager at local cannabis cultivation and production company Unifern LLC, chef Kendall Smith is also working on a new project called The Cure Collectors. "Essentially, we utilize a proprietary refining process on cannabis extractions which allows us to produce a 98 percent pure THC fraction," explains Smith of The Cure Collectors. "This 98 percent fraction is the foundation of all of our edibles, topical and vaping products and allows us to produce products that are superior in quality to everything currently available in the marketplace."
Smith sums up his latest venture in practical terms, "imagine biting into an edible and not being able to taste any trace of cannabis or enjoying a vape pen that has a delicious fruity taste, but is also above 93 percent THC."  
INGREDIENTS:
3 cups chicken stock 2 teaspoons turmeric 3 Tablespoons ras el hanout spice 2 teaspoons dried coriander 2 Tablespoons garlic powder 4 star anise pods 2 teaspoons sweet paprika 2 Tablespoons onion powder 1 teaspoon cayenne powder  1/4 cup canned diced pineapple, drained and reserved 1 cup dark brown sugar 1 teaspoon salt 3 Tablespoons honey 3 Tablespoons lemon juice 1 can (6 oz.) tomato paste 3 Tablespoons canna-infused butter or oil 2 lbs. boneless, skinless chicken thighs Your bread of choice (I recommend thick-cut Hawaiian sweet bread)
Directions:
In a medium pot, combine chicken stock with all of the dry spice ingredients and drained, diced pineapple. Bring to a boil then reduce heat to low and simmer for 15 minutes. Remove from heat, then strain and return the strained liquid back to the pot over medium heat.
Stir in dark brown sugar, salt, honey, lemon juice and tomato paste, blending completely. Bring mixture to a boil, then reduce heat and simmer for another 10 minutes. Then stir in 3 Tablespoons of canna-butter or infused oil till completely blended.
Place the chicken thighs in a slow cooker and pour sauce over till completely covered. Cook on lowest setting for 3-5 hours or till fall-apart tender. With two forks or a pair of cooking tongs, shred the chicken completely right in the sauce.
For some nice texture, toast two slices of Hawaiian sweet bread (or any bread of choice) and load it up with your delicious pulled chicken. You can add whatever else you like to this tasty sandwich -- coleslaw, cheese, or pickles are all great additions. Get creative and enjoy!
Please remember when cooking with medicinal cannabis you are cooking with a medicine and the medicine amount and portions of the food ingested should always be taken into consideration. Always start out with small portions or doses and wait 30 minutes to an hour before eating any additional portions of food that has been medicated.