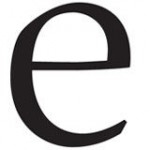 elevateNV
Aug 30 2021 . 1 min read
Fruit flavors dominate sales of THC-infused cannabis edibles, accounting for more than three-quarters of all edibles sales in California, Colorado, Nevada, Oregon, and Washington. Those sales were driven mostly by gummies, which account for more than 83% of the market share for the category as reported by MJBizDaily on June 18.
According to data from Seattle-based analytics company Headset, generic berry-flavored products racked up $35.3 million in sales in the past 90 days, accounting for almost 14% of all edibles sales. Raspberry, including the blue variety, brought in $24.6 million in the same time period, with watermelon-flavored edibles close behind at $21.3 million. Nevada edible buyers bought more generic berry flavors than others, but they also purchased more exotic flavors such as huckleberry and pomegranate.
Caramel, or dulce de leche, was the top non-fruit-flavored edible with $5.1 million in sales and almost 2% of sales in the analyzed market. Mint, peanut butter and coffee flavors accounted for just more than 1% of sales each.