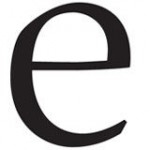 Anna Campbell
Oct 01 2021 . 5 min read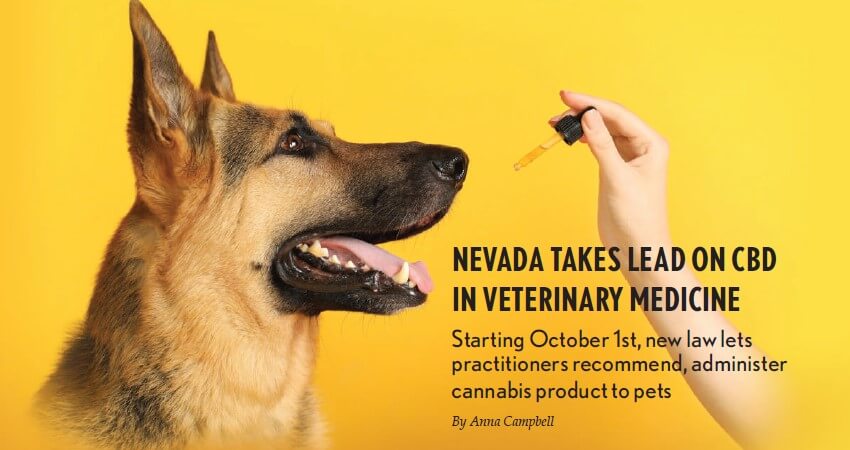 Nevada has become the first state in the U.S. to authorize veterinarians to recommend and administer CBD under a new law that protects practitioners from disciplinary action if they treat veterinary patients with the cannabis derivative. The law took effect on Oct. 1.
Nevada Assemblyman Steve Yeager, sponsor of the legislation that passed last month, said it broadly clarifies for veterinarians rules regarding cannabidiol, or CBD. They can now talk about CBD with pet owners, explain which products are appropriate, offer recommendations and dosing advice, and even administer the products.
"They can do all that without having to worry about being disciplined by their board, which was really the main concern behind the bill," Yeager said. Two other states, California and Michigan, allow veterinarians to discuss the use of cannabis with clients but not administer such products to clients' pets.
Most states are silent on the use of cannabis products in veterinary medicine. With 40 jurisdictions in the United States now allowing people to take cannabis as medicine, and 20 jurisdictions also allowing adults to use cannabis for recreation—according to tallies by the National Conference of State Legislatures—the nebulous status of therapeutic use in veterinary patients has caused a dilemma for the profession. Meanwhile, the marketplace hasn't hesitated, with vendors promoting CBD and hemp products for pets as well as people.
One of many biologically active compounds in cannabis, CBD does not cause intoxication or euphoria and has generated interest for its possible therapeutic benefits.
Without explicit authorization, veterinarians by and large have been hesitant to discuss with pet owners the potential medicinal application of a product that, before 1996, was illegal in every U.S. state except for federally authorized research.
WHAT'S CHANGED
Today, Nevada is among the states where cannabis is legal for human medical and adult recreational use. The new law pertaining to veterinary use follows a similar bill in 2015 that never made it to the floor. That legislation would have enabled animals to receive medical marijuana registry cards.
Yeager, sponsor of the successful bill, said he suspects the state simply wasn't ready to take such a step in 2015, pointing to the fact that its dispensary program was still in early stages, which likely prompted fears of doing too much too soon.
"I think we fast-forward six years later, and the landscape is just really different in the state," he said. "I think there's a comfort level with the cannabis industry, with CBD, that just was not there in 2015."
ANOTHER BIG SHIFT
Federal law has softened. Whereas all forms and derivatives of the cannabis plant previously were regulated as schedule 1 controlled substances, meaning the U.S. government saw it as having a high potential for abuse and no accepted medical use, that changed with the passage of the Agriculture Improvement Act of 2018.
Informally known as the 2018 Farm Bill, the legislation provided a carve-out for hemp, defined as cannabis plants and plant parts containing no more than 0.3% tetrahydrocannabinol. THC, as it's commonly known, is the compound in cannabis that imparts a high.
Meanwhile, published research is starting to mount on CBD in veterinary patients, including studies on the pharmacokinetics of CBD oil in healthy dogs and dogs with osteoarthritis; and a study on the efficacy of CBD in treating epileptic dogs. There is also research focused on the safety of cannabinoids in small doses in dogs and in cats.
BILL PASSED EASILY
Yeager became involved with the issue near the end of 2020, when he was approached by a lobbyist for the Nevada State Board of Veterinary Medical Examiners. He said she offered him a bill, already written.
A champion of cannabis-related legislation, Yeager agreed that it was a "nice gap to fix."
"Of course, I asked her what I always ask, which is 'How many people are going to come out of the woodwork and really hate this idea and oppose it?'" he recounted. "And to her credit, she said, 'I'm not aware of anybody. I've talked to folks, and everybody seems to be ok with it.' So thankfully, that's how it actually turned out."
Indeed, the journey of the groundbreaking legislation was remarkably unremarkable: It received unanimous yes votes in both chambers and flew through Assembly and Senate committees with not a single word of testimony in opposition. Yeager, a Democrat, found common ground on the bill across party lines, with one conservative member of the Assembly offering to speak on the bill's behalf on the floor.
Similar legislation has appeared in other states, to varying degrees of success. A law in Michigan that took effect March 24 allows veterinarians to "consult with an owner on the use of marihuana or industrial hemp on an animal of the owner." In 2018, California became the first state to recognize the use of marijuana as medicine for veterinary patients with a law that protects licensees from disciplinary action for solely discussing its use.
Subsequent attempts to expand California veterinarians' latitude, enabling them to recommend cannabis, have so far been stymied. A bill introduced this session, AB 384, is stalled in the Appropriations Committee.
Rhode Island, New York and Oklahoma also considered related legislation in this session, according to American Veterinary Medical Association President Dr. Douglas Kratt. In Rhode Island, a bill to make pets eligible for medical marijuana has been held for further study. Similar bills in New York and Oklahoma did not make it out of committee before the states' legislative sessions adjourned.
Used with permission from Veterinary Information Network, Inc. at www.vin.com. The VIN News Service is not affiliated with elevate NV magazine.