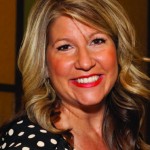 Beth Schwartz
Feb 03 2017 . 13 min read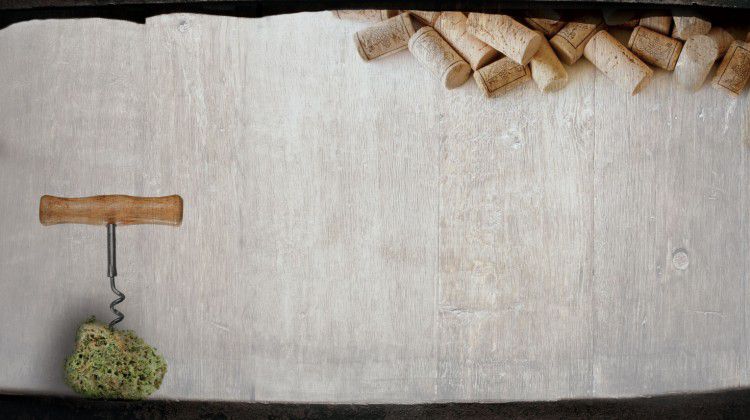 elevate NV magazine editor Beth Schwartz sits down with Steve Cantwell and Kouanin Villa of Green Life Productions (GLP) and Bill and Gretchen Loken of Pahrump Valley Winery (PVW) for a roundtable discussion following tours of GLP's cultivation and PVW's vineyard.
Touring the Grow
Touring the Vineyard
Roundtable Discussion
The sleepy little town of Pahrump, Nevada, roughly 60 miles from Las Vegas, is well-known for many things, most not deserving of being mentioned here. Lesser known is that Pahrump is home to two burgeoning industries that have the potential to play a substantive role in diversifying the state's economic future.
Their status as relatively new industries in a tiny little sliver of the Silver State is just one of the things wine and cannabis have in common. Pahrump, with a population of approximately 37,000, is home to Pahrump Valley Winery (PVW), which has been quietly pressing and stomping its way to grapeness for 15 years under the direction of owners Bill and Gretchen Loken. The tiny Nye County town is also home to Green Life Productions (GLP), which, at roughly two years old, is a medical cannabis cultivation run by Steve Cantwell and Kouanin Villa, and is part of the state's newly unrolled cannabis industry.
Even though their facilities are a mere 2.4 miles apart, the two couples who run Pahrump Valley Winery and Green Life had never formally met until elevate brought them together for this story to discuss the similarities and differences between the wine and cannabis industries and their journeys as entrepreneurs.
PIONEERING AN INDUSTRY
The most obvious similarity the two entities share is being pioneers in industries that are both growing new roots in Nevada. PVW is one of only three wineries in the state, and the cannabis industry just began operation in 2015.
"We are just starting to explore cannabis while they already have a system that has pretty much been outlined by generations and generations of winemakers," said Steve, who manages cultivation at Green Life. "So it's kind of cool to see an evolved industry that has matured and works through all the problems. They have already foreseen all the potential challenges and they have really got it narrowed down to what works and how to do it. We are still in a new industry, where we are still actively running into those walls and figuring out how to tear them down on the spot and rebuild them."
As Steve noted, winemakers have been around for generations but in Nevada's case it has been a more recent addition to the state's agriculture sector. "The wine industry basically didn't exist in Nevada 13, 14, 15 years ago," explained Bill, who handles marketing and operations at the winery. "Very few people really believed that you could actually develop a wine industry, a legitimate one, in the state of Nevada."
In spite of being in the beginning stages of an industry new to the state, it hasn't taken long for the Lokens and PVW to find success and accolades. To date, the winery produces on average 100,000 bottles of wine a year and has garnered 450 national wine awards.
Although surprised by their success, the Lokens were even more pleased with pulling off the impossible. "That is the biggest satisfaction we get out of this -- is doing something that nobody believed could be done," explained Bill.
Bill believes that will be a motivating factor for Steve and Kouanin also. "The industry that you are in is in its embryonic stages so you have an opportunity to really be on the cutting edge and be a leader in something that's not being done in Nevada and so I think you are going to find a lot of energy in that and I think that's going to sustain you."
Steve concurred, but cited the difficulty of being on the ground floor of a new industry. "It's exciting but at times it can be nerve wracking. It can be overwhelming because we don't know whether to lead or follow at times. Your inclination is to look at the guy next to you to see what he is doing, but at the same time you want to do your own thing and don't want to get caught up with everybody else and their flow."
Although overwhelmed by pioneering a new industry, when Steve took the long view and looked 15 years down the road through Bill's eyes, he was encouraged. "It's really exciting to be inspired by what others are doing. We heard their story for the first time today, of how they brought the wine industry to Nevada. They crossed barriers that people told them they couldn't cross and we have done a lot of the same things in our industry in these first two years as well. Implementing the growing system we have developed and using the technologies that we have used has allowed us to overcome those same barriers. It kind of gives me inspiration to hear about people who have successfully overcome those obstacles."
WEED VERSUS WINE
Prior to sitting down for this story, elevate arranged for both teams to tour one another's respective grow and vineyard. "There were a surprising amount of parallels as far as both the growing side and production side that I really didn't perceive before," allowed Steve.
As PVW's winemaker, Gretchen, agreed, noting the many similarities especially as far as the sequence of the growing cycle. "You start with the vegetative side then you move it to the reproductive side. Then it needs so much time before it's ready to actually harvest. It's harvested and then it needs to cure and then you actually have a product from it. Grapes are the same way, they go through all those different stages. So, to me, it was learning the cycle and finding out that the cannabis plant is very similar to the grapevine."
Although there are a lot of similarities between the two, there are also some slight variations in how each is grown. Bill offered a metaphor, "it is a little bit like camping out versus living in a really nice luxury condo."
In explanation, Bill continued, "I would say that their process is much more scientific and they have much tighter control by handling everything inside. The incredible cutting edge farming that they use is really quite fascinating. So I see a very internalized, very controlled environment that's going through the same processes, if you will, whereas we are kind of old-school. We are out there in the elements using whatever soil the earth has given us today and dealing with the weather and other exterior elements."
The cutting edge growing style that Bill refers to is Steve's living soil method that he utilizes to nurture Green Life's cannabis. "The way we grow is different from 99 out of a 100 facilities -- not just here in Nevada but throughout the industry in general. The cornerstone of our cultivation is really our living organic soil. We use no-till concepts and natural farming concepts to get it done. What this means is we don't feed our plants, we actually grow soil organically…rather than feeding the plant, we feed our soil and our soil, in turn, feeds the plant."
"I am actually jealous that they get to camp out and I have to sleep in this condo," Steve replied, in answer to Bill's observation. "What we are trying to do in the condo is replicate what they are doing outside -- just allowing nature to take its course. It's a beautiful process and they have their vast differences, but I think there are more similarities than there are differences. We are both making quality product and focusing on the needs of the plants and small details that make the big differences."
THE TASTE OF TERPENES
Terpenes is another similarity that is instrumental to the success of both cannabis and grapes. "Terpene is a natural element in grapes. In certain grapes, depending on the wine, you want different levels of terpenes," explained Gretchen. "For something like Sauvignon Blanc you want the terpenes -- that's what gives it that beautiful kind of grassy nose and that lemongrass aspect. But with Cabernet Sauvignon you don't want that high level of terpenes. You want to make sure the grapes are ripe so that it minimizes that. So we work with them pretty much the same way."
With regard to cannabis, in addition to taste and smell, terpenes also take on a medicinal role. "The first thing people want to do when they open a jar of cannabis is to smell it. The smell and the taste are two of the biggest factors in cannabis as I imagine they are in certain wines," observed Steve. "We take it a step further and look at the individual medicinal effects to see what each terpene can help with. We try to use some of the science and research out there and really try to have a broad spectrum of terpenes to help a broad spectrum of illnesses. Pinene, for instance, is a bronchodilator or it helps people focus more. Another terpene, myrcene, is more for people to relax, it's more of a sedative, and it also helps the cannabinoids break the blood-brain barrier so you can feel the effects faster."
SEEDS & WEED VS. VINES & WINE
Cannabis is grown from seeds, whereas in the vineyard they begin with vines. "We have to buy our vines from a certified nursery in California," offered Gretchen. "You buy a grafted vine, you never deal with seeds when you are growing grapevines. The vines have already been grafted at least a year and then you bring them in and plant them."
Vintners have much more leeway as far as jurisdiction with regard to where they can get their product from compared to cannabis farmers. "We can't bring in seeds from out of state. Under state regulation we have to get them from within Nevada's borders," explained Steve of cannabis. "They basically have to be donated from a legal patient. It really is a gray area because there really is no indigenous marijuana in Nevada so, at some point, all the seeds have crossed state lines."
"The other thing we can do, which wouldn't work for cannabis since you can't cross state lines," Gretchen added with regard to sourcing, "is if we wanted to add a new wine, we can just buy those grapes from a grower in another state. We could just bring in the grapes and have a whole new wine. So we have got much more freedom in how we can expand than the cannabis industry does."
In fact buying grapes from California growers was initially the way PVW used to make all of their wine. Then in the early aughts the Lokens decided to try their hand at planting vines and growing their own grapes in Nevada's soil. Following their first harvest in 2005, PVW sold Nevada's first commercial estate red wine, Nevada Ridge, in 2008. They now grow Syrah and Zinfandel grapes on two acres of the winery's grounds. The Lokens also source grapes for their wine from farmers in Nevada's Armargosa Valley, Fish Lake Valley, and Crystal Heights.
After finding success making wine from grapes grown in Nevada and realizing it could be done, Bill decided to start working with Nevada's alfalfa farmers to teach them about growing grapes. "The economic benefit for grape growers is much higher than the alfalfa and it uses 15 percent of the water that alfalfa does. So they make more money, use less water, and can help grow the wine industry in Nevada," explained Bill.
Steve, too, has been working with area farmers to broaden the cannabis industry. "We have actually spoken to several alfalfa farmers about growing hemp. We have also talked to other cultivators in other jurisdictions as far as cultivating methods using our organic system and replacing their hydroponic system. We are trying to do everything we can to spread the good news both on the cannabis front and the organic soil front. We are just really passionate about what we are doing, we believe in it."
NATURALLY GROWN PARTNERS
In addition to helping others, the two Pahrump neighbors have been helping one another. Steve has been using pumice from the winery to make compost for the cultivation.
"One of the biggest parts of our living soil system is our compost and there are only a few really good compost companies out there that make compost to my standards. We don't want to use bottled nutrients from hydroponic stores in our soil or compost, we want to make as much of it as possible on site. So we gathered their pumice which is basically all their pressings, stems, skins, and seeds," explained Steve.
"We have a specific recipe with carbon nitrogen levels that we are trying to reach. We have to get everything tested prior to the third-party composting process. So prior to actually putting it in a pile we have to have the pumice tested just to make sure there are no pesticides or fungicides. So kudos to them that everything came back clean," Steve said with an approving nod to the Lokens, "if it was cannabis, it would have passed state regulations. So, yes, we threw that in our compost pile. That was more of our fruit component to add some more sweet taste and potassium versus just nitrogen."
With a partnership already somewhat in bloom, elevate wondered if the two entrepreneurs would consider working with one another to create a canna-wine or tincture. "I would absolutely be inclined," Bill enthusiastically responded. "The regulations are going to have to change a lot before we are able to do that on a consumer level because right now it's very tight, it's got to be medicinal."
Steve agreed, "I think that would be excellent. I can see lots of ways that both sides can enjoy sharing their knowledge and product. I would love to possibly grow some organic soil grapes and see if we can also bring those grape profiles up and potentially make a sweeter profile. I would be interested in getting a plot of grapes going here soon."
Bill added, "Not only would I be very open to it, but I would be tickled at the idea of doing it at the very moment that it is legal because it would be not only cutting edge, but it would be another Nevada product. We love this whole idea about growing Nevada. They," he concluded with chuckle and a nod to Steve and Kouanin, "are literally growing Nevada, too, but it has taken on a whole new dimension now."