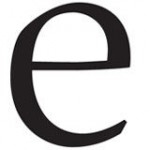 elevateNV
Aug 24 2019 . 3 min read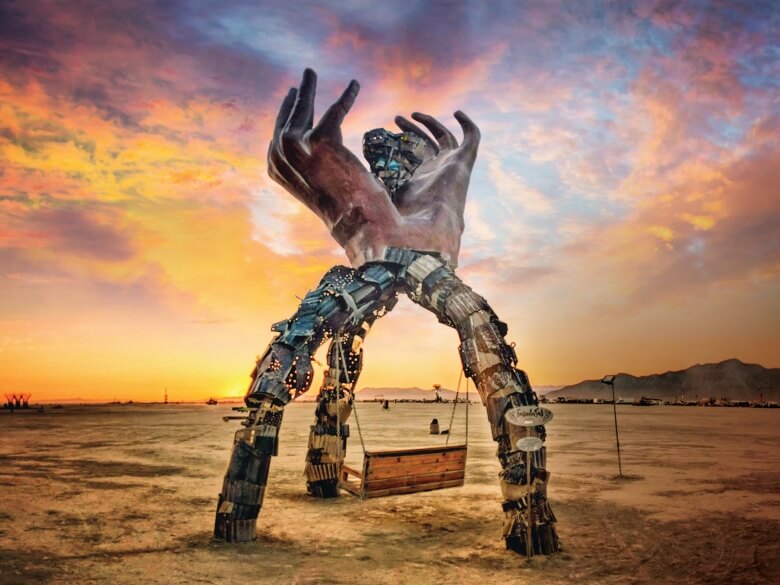 The art Nicole Ashton Martin makes often shows up first in her dreams. "Most of my work comes from my dreams. If I don't wake up and sketch it out, I'll have the same dream again. The repetitive dreams kind of forces me to get them out and on paper and start working on them," says the Kansas City Art Institute graduate.
As was the case with her piece Transcendent Souls, currently found at Nipton's Art Walk until it finds a buyer who would like to give it a permanent home. "It was kind of kismet. I woke up and sketched out my dream," Martin, 42, says of the large-scale sculpture made with copper, steel and stained glass. She notes that besides the structural steel in the hands, everything else is upcycled and pulled from different salvage materials.
Using recycled materials is very much a philosophical thread integral to the piece's creation. "Transcendent Souls is all about going through all the obstacles that we face in life, conquering those things, and then realizing how everything you are doing is meant to be and things happen for a reason. When you surrender to things, they fall into place and there's unconditional love and support for you. That's why the scrap metal and everything is put together into a beautiful format," explains Martin.
Between Martin's explanation of the sculpture and the symbolism attached to it ala the hands cupping the stained-glass heart, the artist wants every viewer to have a different experience. "I really like the idea of people going to a piece and finding out what it means to them," she says.
It took Martin about two years to create Transcendent Souls with nine months of the work dedicated to the engineering of the piece that features a solar component. "The heart inside the hands lights up and inside the tree trunks there are lights that run up through the legs that project out to create a nice ambient glow."
The engineering component also includes a large porch swing mounted underneath. "This will allow soul gazers to become part of the creation," says Martin of the swing. "As far as public art is concerned, I am a big believer in the piece being interactive to really get people kind of involved and immersed in the creative process. To be able to physically interact with it that's a whole other level."
Martin is working on an interactive piece called As You Wish for Burning Man (August 25-September 2, 2019) that she says will "be awe inspiring during the day and night." kindredtruckee.org