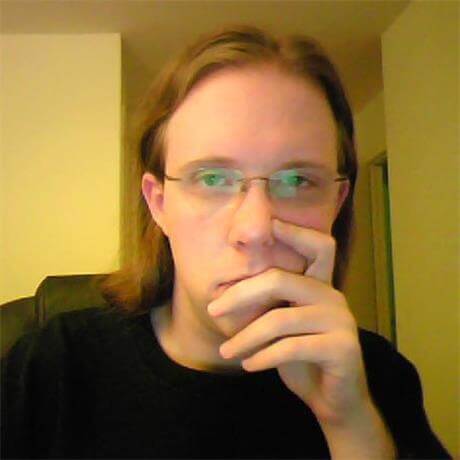 Josh Bell
May 03 2019 . 5 min read
It's an immediately eye-catching and memorable image: middle-aged women in nun's habits smoking marijuana. That's how many people were first introduced to the Merced, California-based Sisters of the Valley, an order of cannabis-cultivating nuns who went viral online with videos and news reports, including one in which they smoked up with actress and comedian Aubrey Plaza (to promote her 2017 nun-centric comedy The Little Hours). That's how British filmmaker Robert Ryan first discovered the Sisters, too, after watching a video on the news and culture website ATTN: about Snoop Dogg's forays into the cannabis industry. "As I scrolled down, I just came across a shot of two Sisters amongst cannabis plants, and I thought, 'No! Surely not! Nuns growing weed? What!?'" Ryan says with mock outrage.
The veteran documentarian, who's worked in TV, advertising and feature films, reached out to Sisters of the Valley founder Sister Kate, and soon he was making multiple trips to Merced to capture the unique story of Sister Kate and her order. The result is Breaking Habits, a fascinating documentary with nearly as many twists and turns as a fictional thriller. While the Sisters are a benevolent order, focused on producing CBD products to help people with medical needs, their presence in Merced has been a consistent source of controversy and even violent resistance, all of which Ryan captures in his film.
"It was one of those projects that sort of developed as you kept on filming," Ryan says of the movie, which encompasses Sister Kate's story as well as profiling surrounding players in Merced, including hardline anti-cannabis Merced County Sheriff Vern Warnke and local black-market dealers who see the Sisters as unwelcome competition. "Literally every day we were there, there was something happening," Ryan says. "Something remarkable would happen, like the sheriff's department would turn up."
The movie shows the Sisters in constant danger of having their crops confiscated by local law enforcement with zero tolerance for cannabis cultivation, even after medical marijuana is legalized in California. Only by staying within the strict letter of the law can the Sisters continue to operate their cannabis business, and even then, their legal situation remains precarious.
Even before she became Sister Kate, the woman previously known as Christine Meeusen lived a life that sounds like a movie. She spent decades working as a consultant in the telecommunications industry and was married for 17 years. But when her marriage ended, she discovered that her husband had secretly siphoned off nearly all the money she made in her lucrative consulting business, and that he had still been legally married to his first wife during their entire relationship. Moving to Merced (first to live with her brother following her divorce), starting a cannabis business and taking on the identity of Sister Kate (initially as a costume during an Occupy protest) were all part of a massive shift in Meeusen's priorities and world view, as she explains in the film.
"In a way this film was quite complex because it wasn't just dealing with the story of cannabis and the medicinal sides of it," Ryan says. "It was also dealing with feminism, it was dealing with religion, with drugs in general." Ryan delves into the poverty, violence and high rate of drug use in Merced, which he found shocking as an outsider first visiting the city. "One of the disturbing things for me that I found on my visits to America was the amount of people on the streets that are having serious issues with drugs," he says.
That includes Sister Kate's son Alex, whose struggle with meth addiction is a major storyline later in the film. "There's also the worry when you're a filmmaker, actually, if I'm being really, really honest, that putting your camera on people at their lowest point—is that fair?" Ryan says. With Alex, though, the story turned out to have a happy ending, one that highlights the Sisters' sense of community and the therapeutic nature of their products. "It shows that you can come through the other side and have an amazing life afterward," Ryan says.
The entire process of making the film was a learning experience for Ryan, and he hopes the audience has the same reaction. "I was trying to educate that audience that are probably still a little bit on the fence when it comes to cannabis," he says. Sister Kate's arc from a conservative businesswoman to an outspoken cannabis activist is the key to opening viewers' eyes and changing minds. "If you can see a character like that change, you have a chance to try and help other people see there's another side to cannabis."
Sister Kate certainly is a character, and Ryan sees plenty of future possibilities for her, including the potential for a narrative feature film or series. She provokes strong reactions in almost everyone she meets, and she always stands out in her nun's habit. In the film, she confronts a self-described pastor outside a restaurant, explaining the Sisters' non-denominational status. Not everyone appreciates the Sisters' use of garb traditionally associated with Christianity, but others find it refreshing. "She gets verbally abused because they think she's a Catholic nun," Ryan explains. "When she puts them to rights and says, 'I'm not a Catholic nun,' and she tells them that she's a weed nun, they actually react differently. They're much more relaxed."
That goes for everyone from Ryan himself to Aubrey Plaza to the people who encounter Sister Kate and her fellow Sisters in everyday life or in online videos. With Breaking Habits releasing nationwide, Sister Kate is likely to become an even bigger celebrity, but Ryan believes her focus will remain set on spreading the word about the benefits of cannabis. "You do worry when you make films with people, is it going to affect their ego, are they going to start changing?" he says. "But I'd say probably the opposite."
Breaking Habits is now available on VOD.