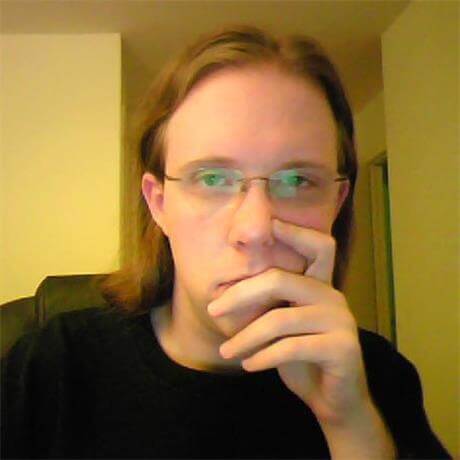 Josh Bell
Feb 11 2020 . 6 min read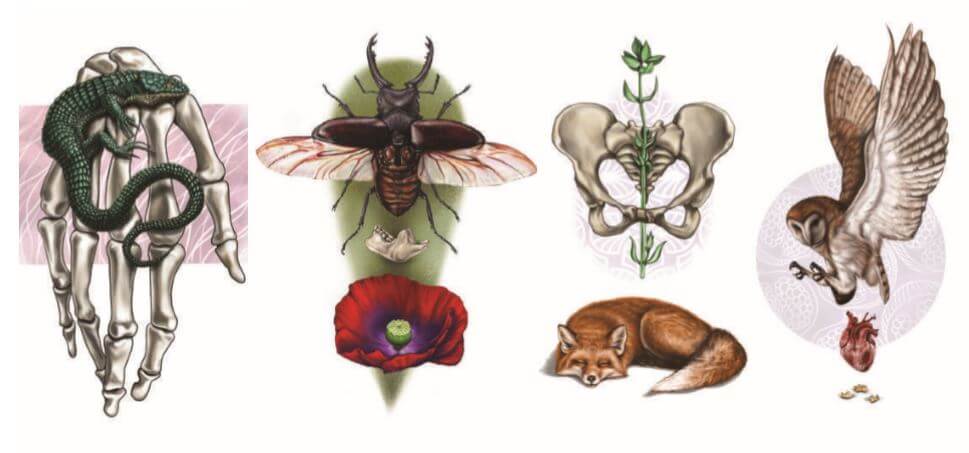 If you've been to a comic-con in Las Vegas in the last several years, chances are you've seen Ashleigh Popplewell. The Vegas-based artist has been a fixture at comic-book and pop-culture conventions since 2009, not long after she moved to town. A lifelong artist, Popplewell started making the convention rounds just as both comic-cons and pop-culture fan art exploded in popularity, and she built up a fan base with her prints, stickers, bookmarks and other items featuring characters from properties like Lord of the Rings, Star Wars, The Walking Dead and more.
"Around that time, I think was when people started to realize this is something new and exciting, because nerd culture was getting popular," Popplewell says of what drew her to conventions and fan art. "And then, of course, there's a lot of artists who perhaps didn't know how to go about making their own art popular, so they did the fan art thing and got sucked into it as well, like I did."
Before she started drawing pop-culture pieces, Popplewell studied art in college, graduating with a degree in painting (with a minor in printmaking) from the University of Alaska Anchorage. When she moved to Vegas in 2008, she exhibited her original art in local galleries before getting involved in the convention scene, and her transition into fan art happened almost by accident. "I got a job on the Strip at this place called Photo Magic, which is where you Photoshop people's faces onto celebrity bodies. I was like, this is a great way to use my art degree in Las Vegas," she jokes.
A co-worker suggested she look into working on trading cards, and her first professional piece of pop-culture art was for a series on Golden Age superheroes by trading-card company Breygent. Trading cards led to conventions, and soon Popplewell was building a fan base of her own, for detailed, painterly pieces featuring familiar characters. "I was a little bit different from a lot of the artists at comic cons in artists' alley, because even though it is fan art, I have ethics about it," she says. "I only draw the things I'm a fan of." So, she drew on her love of 1980s fantasy movies to specialize in art inspired by properties like Labyrinth and The Dark Crystal, in addition to more well-known characters.
After a decade of success in fan art, though, Popplewell is refocusing on her original art. Check out her booth at an upcoming convention (her next one is WonderCon in Southern California in March), and you won't find superheroes or zombies. Instead you'll see the detailed anatomical studies of Popplewell's current Beasts & Bones series, or other pieces drawn entirely from her imagination. "You have that hot minute where you can do something new that nobody else is doing, but eventually somebody's going to start doing the same thing," she says of getting burned out on fan art, even of her favorite properties.
In her art and her life, Popplewell is all about balance. Although she's been a successful artist for the past 10 years, she still works as a massage therapist (which she's been doing since 2013), and since October 2018, she's also worked as a budtender at The Dispensary, at Gibson and 215. "Balance is always good," she says. "It's really nice to be able to not have all the pressure of your income be on your artwork. For me, I want it to be a pure idea and concept that's not influenced by anything."
Both of Popplewell's day jobs dovetail with her artistic interests in the natural world and holistic health. Taking a job at The Dispensary was a logical progression in her enthusiasm for cannabis, which she uses both for medicinal (managing depression and anxiety) and creative purposes. "I guess you could say it calms my inner chatter down," she says. "I'm able to just be in the moment." Since she first obtained a medical card, she's been continually learning about what works best for her. "Once I became a budtender and started learning more about it, now I can help people like me, while at that time I knew nothing," she adds.
For creativity, she recommends a strain called Blue Dream, with a terpene mix of myrcene and alpha and beta pinene. "It's interesting when you take the stress off of you and then you are a little bit more focused, you can be really creative and really dig into painting or drawing or whatever you're working on," Popplewell says of the effect it has for her. That careful consideration is a far cry from her experimentation during art school. "In college we didn't know what the strain was," she laughs. "It was whatever the dude down the street had."
Popplewell, who grew up in Kentucky and still has family there, isn't shy about her cannabis advocacy, frequently posting social media videos about what she uses and how it helps her. "[Kentucky is] a very religious place, so a lot of my family members are pretty religious," she says. "It's basically all bad for them." That doesn't deter her from spreading the word, though, and some people have started to come around. "There's backlash in that way, but also a lot of interest and a lot of questions from people that I never would've thought would even remotely be interested," she says. "That's how you can break down those barriers anyway. You become more comfortable with it because you learn more about it."
As she moves into a new phase with her art and with her life, Popplewell sees cannabis as key to her creative and personal development. She's considered working cannabis into her art, possibly in conjunction with The Dispensary, and she finds fulfillment in helping others feel better via massage and cannabis. She's come a long way since those marathon stoned painting sessions in college. "When you see the therapeutic benefits," she says, "all of a sudden it's like, the caring science of weed, not just 'Let's party!'"
Find more of Ashleigh Popplewell's art at ashleighpopplewell.com.