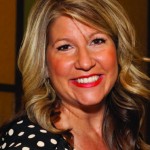 Beth Schwartz
Oct 05 2017 . 8 min read
Photography by Marcello Rostagni
"I'm excited to be part of the revolution and to be along for the ride as things evolve," offers professional cyclist Teal Stetson-Lee, 31, who is so serious about her subject matter she doesn't even notice her pun.
The subject is cannabis and Stetson-Lee is talking about her role as a cannabis athlete ambassador for Northern Nevada's Kynd Cannabis Company. Although she uses cannabis products in her post-recovery training as a professional mountain biker and cyclocross racer, it is more about the education factor for the 2016 Sea Otter Classic winner and 2013 Super D National Champion.
"The use of the product is valuable for athletes and I would stand behind that 100 percent, but when it comes to parents talking to their kids, the information piece is my main platform – the education. If this helps them to have conversations with their kids and learn more about cannabis than I am doing my job," explains Stetson-Lee. "The dissemination of information is the most important piece to me not necessarily the actual use of the product."
Although relatively new to the topic, Stetson-Lee has a lot of enthusiasm for advancing the conversation surrounding cannabis. "I feel like there's infinite potential with it and it seems to be resonating well with people so I have been kind of throwing myself into the deep end as an experiment to see how it goes over."
More and more professional athletes are starting to become public about their cannabis use especially former NFL players. "That's a fascinating aspect of the whole CBD/cannabis use in the sports world. I think it's super awesome that these guys are coming out and being advocates for it and are releasing their own lines and starting a dialogue," Stetson-Lee says of NFL players such as Kyle Turley, Eugene Monroe, and Jake Plummer, who advocate for cannabis.
"It's interesting because many of them were never willing to do that during the course of their careers because that was way too risky and that was something that I weighed pretty carefully. But now I feel really proud of it -- that in the heart of my career I took the risk to go down that controversial avenue. That's
the one valuable piece of the controversy is that it is stirring up some much-needed dialogue and hopefully it's starting to dispel some of the mythology around cannabis use, I am extremely passionate about that. I love having conversations with people to try and help correct some of the misinformation that's been circulating for so long."
That enthusiasm has led Stetson-Teal to her own activism. "I have been initiating conversations with the powers that be in the International Cycling Association, USA Cycling, and I am hoping to connect with USADA (United States Anti-Doping Agency) and WADA (World Anti-Doping Agency) to have some conversations with them. Just because I want to have that dialogue opened up and I want to know why this is something that has been a policy for so long and how are they evolving with the changing climate. That's something I am really interested in taking on," she explains.
In the meantime, with mountain biking season having ended in August and cyclocross season ramping up with the first big race in September in Sacramento, the Reno resident is on a pretty strict training regimen that involves riding five or six days out of the week. Training varies from a group road ride to a long mountain bike ride in high country to doing shorter rides with intervals.
All of that training requires that Stetson-Lee be able to recover quickly post-workout, which is where cannabidiol (CBD) has entered her regimen. "CBD, specifically, has been a huge focus for me and a learning curve," she relays, noting in the past she used arnica oil to treat sore muscles, injuries, sprains, and bruises. "This year I was turned onto anti-inflammatory CBD salves by Kynd Cannabis Company which are equally, if not more, effective for a lot of those same treatments. After they approached me about being part of their athlete ambassador program, I started learning a lot about their products at that point because I was really intrigued."
Growing up in the small mountain town of Durango, Colorado, Stetson-Teal had used cannabis products recreationally on occasion but hadn't been introduced to it on the medicinal side especially with regard to how it could benefit an athlete. She started using Kynd's CBD tincture and salve post-workout to "recover and heal quicker, stay fresher, and help my body relax more so I sleep better, which is huge."
Although CBD is mainly what she has been using, citing CBD's anti-inflammatory properties as a benefit for her muscle and injury recovery, Stetson-Lee has also been experimenting with THC. "A lot of the CBD products can be more effective when they are paired with a small amount of THC because of the entourage effect. I have experimented with different products that have THC in them. I have some flexibility to do that because with my enduro mountain bike season I am not drug tested and the drug testing is specifically for THC. Enduro is a new enough mountain bike discipline that it doesn't have that additional regulation involved with it, but cyclocross is a more formal cycling discipline and so there is a whole governing body and they do drug testing so I won't be able to use THC products during my cyclocross season.
"Aside from that, I think using some of the products with the combined THC and CBD offers a relaxation component which is really paramount, especially for athletes who can be so driven and so psychologically anxious all the time. Having something that helps to calm them down physically and mentally, and helps them turn off and get more rest is really important. Recovery is so much more important than actually training in the long-run." Especially after an injury.
"Unfortunately, I get injured fairly frequently in my sport so it's been a lifesaver," explains Stetson-Lee of CBD. "I travel with it and it's something I have been able to share with other athletes. It's kind of a godsend product."
Having raced professionally for the last eight years, Stetson-Lee has suffered her share of injuries and crashes. The most epic happened in June 2012 during a cross-country race. She was in the lead group and had just finished one lap of the course when she rode over a water bar and her front wheel fell off causing her to fly over the bar.
"It happened so quickly, I had no reaction time whatsoever. In fact, I don't even have a memory of it happening. I just remember riding with my group and I woke up in the hospital. I landed on my face and I didn't have any time to put my hands out and break the fall so I was knocked out instantly on impact and woke up in the hospital. My face was totally mangled and I had a pretty severe concussion. I don't remember the month of June actually from that year," recalls Stetson-Lee. "That was my first introduction to dealing with a significant head trauma and what that healing process looked like and how weird it is go through that as you are trying to come back to being yourself again. I was off the bike for a month and a half.
"That was a huge crash in my career and changed my way of thinking about how I take care of my body. My big epiphany from that crash was that athletes can be a little crazy, to put it lightly, but there ends up with this piece of being an athlete, an athlete archetype, who is really driven to the point where you override some of your body's messages and needs. There's a time when it's good to push and there's a time when it's really important to reign it back and listen to what your body is telling you.
"So, my healing process really put me in tune with that on a different level. I had been able to override a lot of my body's messaging for a long time through my training which in some ways allowed me to get to where I have as a professional athlete. But going through this process taught me to take more rest and take more time and be more patient with what my body needed. That's something I have taken with me even after I fully recovered and continued through my career all the way up to this point."
Upon deeper reflection of her concussion and injury in 2012, Stetson-Lee wishes she had known about CBD then. "It would have been amazing to have those products at that time. All the studies being done right now as far as CBD and brain trauma is pretty astounding. That would be my first go-to and my first recommendation for anybody who has any kind of head trauma," she concludes. "It's really exciting to see cannabis being put into the limelight in that respect and I think it's helping to create some positive education around it more rapidly."