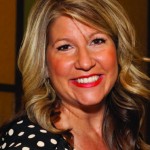 Beth Schwartz
Sep 10 2020 . 9 min read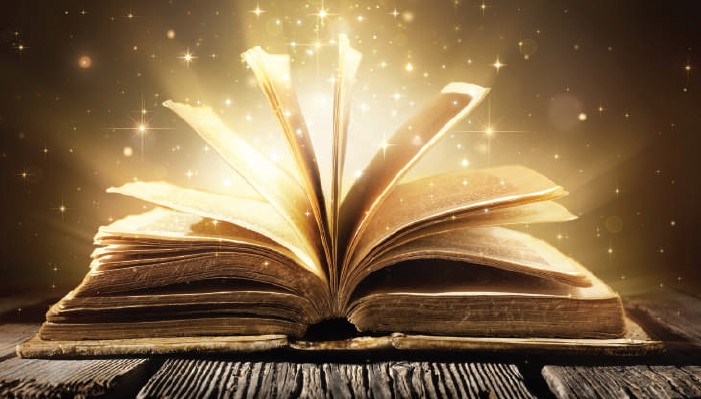 When I phone LJ Robinson to interview him for this story, he picks up my call on the third ring and enthusiastically begins our conversation with the declaration that he is "having the most amazing day ever. I'll get to write that Cinderella story in my book now," Robinson reveals to me breathlessly.
My interest is immediately piqued. I'm calling to speak with him about his terpene- and cannabinoid-infused candle line and so I am not expecting a tale that falls in the 'once upon a time' category. But Robinson, 35, is a gregarious storyteller with an infectious passion for not only sharing his good fortune, but for making you believe attaining your goals, no matter how far reaching, is an effortless task. If this whole cannabis thing doesn't work out for Robinson, he should consider motivational speaking. But back to the fairytale.
From his humble entry into the cannabis industry on August 25, 2015 Robinson has enjoyed a fabled rise. "I got into the industry without giving up. I didn't know anybody," he tells me of pursuing work in Nevada's nascent cannabis industry. "I was trying to get into the cultivation side. I was a medical marijuana patient and I wanted to test my products to make sure I was smoking good stuff that I had grown."
Unfortunately, there was no legal avenue to do that. So the state of Nevada pointed Robinson in the direction of finding a dispensary to donate his homegrown flower to and, in turn, get testing. "But nobody would answer my calls. I finally got a call back from Euphoria [Wellness]," explains Robinson, who met with co-owner Joe Lamarca. "I told him I just wanted lab results in exchange for 2 lbs. of flower and I just wanted to know what kind of THC and terpenes I was working with," recalls Robinson, who was not able to get his flower tested but didn't walk away emptyhanded either. "He offered me a job. I turned it down because I wanted to work in the cultivation facility, and he wanted me to work in the dispensary."
Reluctantly, Robinson eventually took the job at Euphoria as a budtender which would prove to be a serendipitous turn. "I was the last person hired and was the lowest tier employee," says Robinson, who, although may have been a hiring afterthought, brought a wealth
of knowledge with him that he
happily shared.
"Once I started working at Euphoria, I helped people understand the culture and why we do, and we don't do certain things. I started explaining more of the science behind cannabis because at this point nobody had really been that involved with cannabis to the point where they had seen pounds of pot or maybe concentrates. A lot of people were very new to this, so I felt myself teaching a lot," recalls Robinson.
That altruism got the hero of our story noticed and he was promoted to assistant manager and eventually to purchasing manager with responsibilities that included curating the menu at Euphoria. "I would take product, sample it and decide to disperse that information to the staff so they could sell it efficiently and know all the talking points that people wanted to hear."
His quick ascent at Euphoria put him in the spotlight and he was approached by CW Nevada to oversee the company's three dispensaries and curate their menu. "I got $1 million worth of product in those stores in the first 90 days," notes Robinson.
Robinson's star continued to rise when he was hired away from CW by 1933 Industries, a cultivation and manufacturing cannabis company, to take over as "GM of their CBD facility for a short time and eventually working my way up to VP of Ops. I was overseeing both the cultivation and production facility currently in operation since 2015 while also overseeing the construction of a $13M 65,000-square-foot cultivation facility in addition to a 13,000-square-foot production facility that were both going to be state-of-the-art, leading edge technology in addition to a massive hemp facility. I was overseeing all of these projects and I had all these brands I was bringing to market," recalls Robinson.
This is where our heroine enters the tale. "It was at that point that I had a conversation with my beautiful girlfriend, Emma, and she said, 'Why don't you do your brand? You are doing all this stuff for other people. Why aren't you doing your own thing?'," Robinson explains. "Emma believed in me and convinced me that my brand Washed and the focus that I have and the things I wanted to do were much needed in the industry. And I agreed with her."
One of those ideas was a terpene- and CBD-infused candle that had resulted from a discussion Robinson and Emma had the first night they met. "It was one of those beautiful things where we were just talking about endless possibilities and why, for instance, nobody was doing a terpene-infused candle. I really wanted to bring that conversation to reality, and it was cool for the both of us to talk about this and now it's a product that's for sale in stores. This is something we thought was impossible and now it's reality and it's something that we created."
Robinson's favorite part of the candle-making process is mixing terpenes. "It allows you to create a bouquet of terps. It's the coolest experience because you can create your environment. If you want a relaxing environment, you can add more lavender-based terpenes like linalool or you can add myrcene that's found in mangoes and you can create a relaxing atmosphere similar to the way hotels use scent therapy to convince people they are more calm than they truly are," explains Robinson, who currently sells an a-pinene scented candle called Pine Treez, and a limonene- and myrcene-infused candle dubbed Seaside Smooches.
"On the flip side you can use stimulating and invigorating terpenes like limonene and terpinolene to give people an experience of energy and focus, enjoying their environment in a pleasant atmosphere. That's what's really cool. And the mixing of it is highly concentrated. It's kinda like Willy Wonka and creating the everlasting gobstopper," Robinson tells me with a laugh.
Robinson also adds cannabinoids, such as CBD, to his candles. "I do have a CBN candle as well. It's going to be our relaxation candle and it will have a lot of CBN and myrcene but it's still in the R&D phase. I feel like in today's instant social media world where everything downloads in a millisecond sometimes people do need help slowing down, so this is kind of like quicksand for your environment. It's going to force you to really have that relaxed environment to where you aren't adding stress but decompressing from the situation the day brought you. And with terpene aromatherapy it's very possible."
Lest you think our hero threw aside his budding cannabis career to make candles, let me disavow you of that. Although he "was 100 percent scared to walk away from my job and start a brand," Robinson did take Emma's advice to heart and left 1933 Industries in October to go out on his own. "That's just one piece of it," Robinson says of the candle line that is part of his brand Washed Limited Co, which stands for We Are So High Every Day. He adds, "the other piece being actual flower and pre-rolls and being a true medical brand."
As in any good fairytale there must be a problem and a solution. And Robinson plans to address a problem using Washed. "The goal of Washed is to bring awareness to the culture that is already established. Trying to do it justice and trying to be somebody who protects it rather than takes advantage of it so to speak. So, my whole goal was to get in with a medical company so I could put out medical products for people," Robinson says, referencing the news alluded to in the beginning of our tale, that he was now a sublicensee with both cultivation and production access on the day I spoke with him.
"That's a market that is not even being looked at anymore and it's unfortunate," Robinson continues. "I'm a medical patient and I feel like there isn't even anything out there for me anymore. I feel like if we don't talk about the medical community now, before too long the state is just going to wipe it out. It's just going to be unfortunate because the people who truly need the medicine, the people who have fought for it, the people who believe in it—they are losing out on what they really wanted to bring to the table."
With Washed, Robinson plans to bring a voice to the medical marijuana community by launching flower products specifically for medical patients in 2021. "I want to make it a private product. You have to sign up to be eligible to buy it. I would rather sell to 100 cancer patients than people who just want to get high. And that's not because I don't appreciate their business, but I really want to give back to the people who need the product, so they get access to it first and don't get shut out of it. We want to make sure that those who are terminal would have prior access."
Another one of Robinson's goals is to eventually make Washed available in Nevada, Oklahoma, Michigan, and Washington state. "The reason for that is the medical aspect of all those states," says Robinson, who wants to bring the highest quality product possible to the market. "We will be geared to people who understand the medical mentality of a higher dosage, higher quality product, a lower cost product that is consistent from batch to batch. That's what we are looking to provide to the consumer."
As Robinson's Cinderella story continues and he endeavors to bring medical marijuana to Nevada's patients next year, he "feels like this is a dream. It's too good to be true almost. It's so surreal. I am getting the opportunities and the universe is aligning."
Here's to Robinson finding his happily ever after.