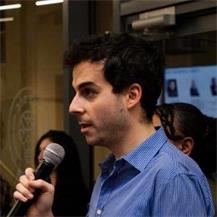 Josh Kasoff
Jan 17 2020 . 7 min read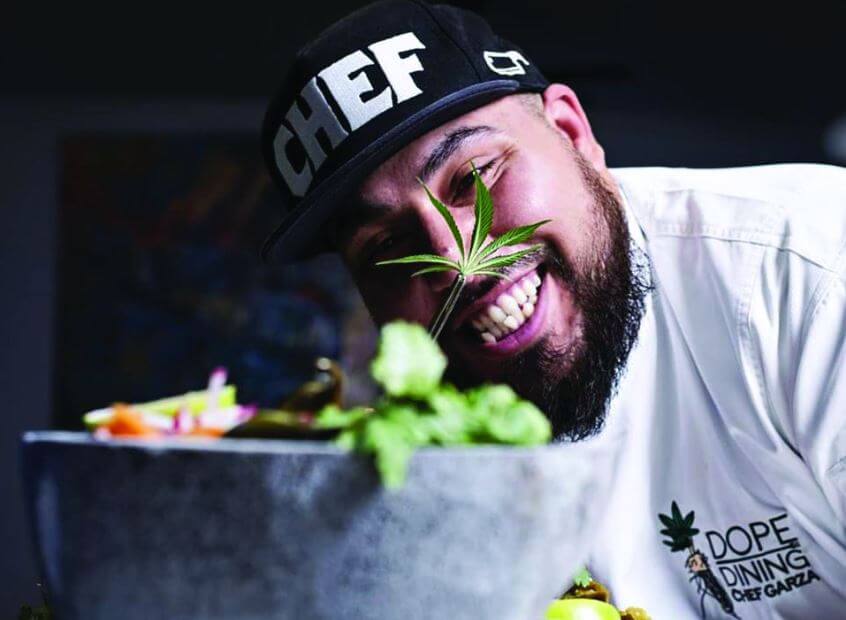 With the arrival of French culinary masters Guy Savoy and Joël Robuchon to town—who toted and touted the preciousness of black truffles and caviar along with them—Las Vegas began its trajectory as a fine-dining destination in the 2000s. These world-renowned chefs were in good company as Thomas Keller, José Andrés, Pierre Gagnaire and Nobu observed the ascent and brought their culinary outposts to the desert town-turned-foodie-loving paradise.
Now staples of the Las Vegas dining scene, gourmet ingredients truffle and caviar have taken a backseat as another highly desired consumable begins making its way into chefs' kitchens. Although the ingredient is still illegal to consume publicly, seasoned chefs who have direct experience working in some of the finest restaurants in Las Vegas have begun hosting private dinners with menus as exquisite and extravagant as their previous employers' that revolve around a psychoactive plant that most clientele of Michelin-starred restaurants would likely look down their nose at.
With its adult-use legalization in 2017, it's not surprising that cannabis' inclusion into fine dining would occur, much less to the degree and expertise that it has. Among the cuisines that span the world, cannabis-infused fine dining is gaining quite a following among consumers with a taste for the finer things in life.
"I think of cannabis in fine dining as a truffle," offers chef Jesse Garza, "it's something that everyone wants to get their hands on. I think some chefs are skeptical about using it, but it's an herb. It's like rosemary or thyme—something that elevates the food."
Garza is a local chef who is embracing cannabis as an ingredient that lends a certain heady mystique to his menus. Garza's entry into the culinary space is as unlikely as the prediction that a few decades ago cannabis would become a coveted commodity in the world of gourmet dining. "I never thought in a million years that I would be a chef," recalls Garza, "it was sort of something I fell into."
Similar to his mother who worked her way up the restaurant service food chain, Garza's culinary journey had humble beginnings in high school, where he was employed at the universally loved California-based burger chain In-N-Out.
After moving to Las Vegas, Garza worked in food service for many different institutions, including UNLV and Southern Nevada hospitals, Centennial Hills and Sunrise. However, the Farmersville, California native's ambitions were aimed toward more sophisticated opportunities in the culinary arts.
With those aspirations in mind, Garza secured employment at Red Rock Casino Resort & Spa where he worked for a number of restaurants ranging from sports bar Yard House to upscale surf 'n' turf hotspot T-Bones Chophouse. With an undying passion for gourmet cooking, Garza began traversing the Strip, handing his resume into any restaurant kitchen that would accept it. After working many unpaid hours, more commonly known in kitchens as being a stagiaire, Garza, at the age of only 21, received a career-defining opportunity—employment at the Vegas location of the hotel chain with the reality television star-turned Commander-in-Chief's name emblazoned in lights.
During his eight-year tenure at Trump International Hotel, Garza mastered all facets of food service in the approximately 1,300-suite hotel. Working banquets of all shapes and sizes, room service, and managing an employee dining room where over 600 employees were fed daily, he rose to the position of sous chef at the hotel's steakhouse, DJT, all by the age of 28.
Yet, an artist existed within The Art Institutes grad. Garza viewed food as a truly malleable artform. "The consistency of the chefs and what they were creating was art on a plate. I'm not good at drawing, but I like creating. When I have it in my head and when I break down a produce or a protein, I can picture it before it hits the plate. Playing with food is like my canvas," explains Garza, whose lack of complete creative control at DJT—from a dish's creation to cooking methods—hamstringed his personal ambitions leading to his departure.
After leaving Trump Las Vegas in February 2019, Garza went into partnership with LA-based chef Joseph Joudi Saady, nicknamed GrandMaster Chef JoJo. The duo opened Blume, a venture in Henderson where Garza could truly demonstrate his creativity and passion for fine dining while holding that coveted creative control over menu items.
Which brings us back to the ingredient that has pushed other delicacies aside and is seemingly enjoying its day in the sun. Using it as a staple in several of his signature dishes, Garza has become increasingly interested in incorporating cannabis into his cooking. This has led to another collaboration, this time with Las Vegas-based cannabis fine dining group Dope Dining.
While not a chef in the professional sense, native Nevadan and photographer Shannon Dorn always had a passion for quality cuisine, describing herself as a foodie capturing cannabis on film. When starting Dope Dining in 2017, she saw the dining club as an opportunity to combine her most passionate lifelong interests: high-grade cannabis and top-notch food photography.
During the club's existence, the overarching themes of events thrown by Dorn and her team of culinary professionals have varied. For Valentine's Day and as their inaugural event, Dope Dining hosted the appropriately named "High on Love" dinner featuring an infused lamb chop entree created using locally grown flower.
In collaboration with chef Garza, Dorn and her staff hosted a springtime extravaganza that consisted of a five-course dinner infused with City Trees' agave tinctures, a dinner at which Dorn fondly recalls scallops as being the menu's standout dish.
Using cannabis infusion techniques, chef Garza works with a variety of cuisines from Ethiopian to Mexican—even infusing American classics like s'mores and hamburgers, albeit all to a much higher caliber than one would cook in their back yard. Garza uses the highly coveted ingredient in a variety of fashions: as a garnish, a tincture to infuse dishes like tacos and elote, for infusing condiments, or even infused dipped bacon.
"It's a regular herb, it's a regular flower. You break it down and add a lot of essence and aroma to your plate," says Garza. "It's beyond brownies or gummies. It's adding your own twist to it while covering up the hard flower taste. People think it's something scary to use, but it's not."
As for what lies ahead for cannabis and fine dining, both Dorn and chef Garza are optimistic. Garza believes that since the culinary arts is an everchanging artform, the potential ways to infuse cannabis in the most elegant of cuisine will continuously evolve.
Currently, a large regulatory obstacle in the way of infused dinners is lack of public consumption lounges in Nevada. Once the public consumption of cannabis is legally and commercially available, Dorn believes that fine dining with cannabis infusions, whether at a private event in the same vein as Dope Dining or even possibly in a restaurant space, will become an activity almost as mainstream as a visit to The Capital Grille steakhouse. An activity that, with the addition of CBD culinary infusions whose popularity is running parallel to THC infusions, may also enjoy the surprisingly large clientele that traditional fine dining does.
Concludes Dorn, "Once consumption lounges and event permits allow, the sky will be the limit."