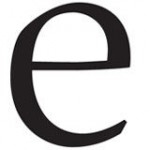 Richard S. Gubbe
Apr 25 2019 . 11 min read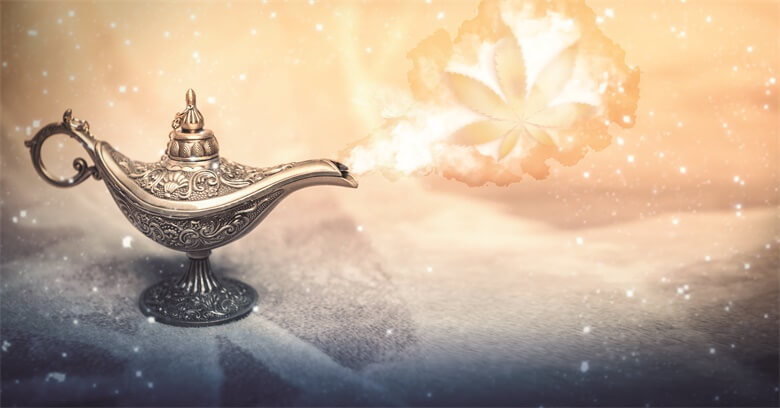 The pathway for cannabis to be taken off the Schedule I drug list is a mere federal legislative bill or stroke of the pen away. Any signed legislation or Executive Order will clear the way to making cannabis what it is—an exportable plant with many redeeming qualities. One simple, justifiable alteration to fix an unfair drug classification and make cannabis exportable would ease the bulging national trade deficit, create more jobs, reduce healthcare costs, add tax dollars to fund education, dent the black market, stop future petty arrests, and bring more diversity to the cannabis industry.
OH, THE PLACES WE COULD GO
The major roadblock to exporting cannabis, along the same lines as CBD oil, is classifying marijuana in a category reflective of its content. Law changes at the state level are common as 33 states now see the plant favorably.
President Trump has given no indication he would be against reclassifying or exporting cannabis state-to-state or worldwide. Cannabis export could create jobs and further our position in global trade especially with the U.S. trade deficit having widened to $59.8 billion in December of 2018 from $50.3 billion in the previous month. It is the largest deficit since October of 2008 as exports declined for the third straight month. Americans are losing the trade war and simply using the country's rich soil and ample grow space for cannabis has the potential to put a dent in it. Afterall, isn't that President Trump's business plan—creation of more jobs and more exports while making money off Canada and other countries?
As for job creation, according to a recent report from Leafly and Whitney Economics, the U.S. added 64,389 full-time legal cannabis jobs in 2018. That represented a 44 percent rise from the previous year. That rise in positions reached 211,000 and doesn't include ancillary jobs in the legal and real estate fields.
Reclassifying cannabis also will ease prison crowding. No more ten-year sentences for a joint while multi-millionaires and politicians get paltry jail sentences for more serious offenses. Making marijuana less punishable also makes it less desirable for criminals. Ending prohibition did that and many believe declassification would further dent the black market.
Now is the time for old, stodgy, uneducated lawmakers and Big Pharma's lobby to join in the cannabis groundswell. There is a consensus that cannabis has many healthy qualities and more research needs to be conducted to find out how a plant can stop needless suffering including the nation's opiate scourge. Opening up avenues of research means finding better healthcare from a powerful plant with the potential to bring relief to PTSD, CTE and anxiety sufferers. All easily accomplished by reclassifying or declassifying cannabis.
IF EVERYTHING GOES ACCORDING TO SCHEDULE
A mere easing of federal banking regulations could help the flow of cannabis within the states, but the key to exporting worldwide is rescheduling. A recent hearing in the U.S. House of Representatives on cannabis banking showed some movement with newly elected politicians working to get something done. It also came on the heels of states reporting yearly income from sales exceeding $250 million. But banking doesn't lead to exports. The logical next step is rescheduling.
Under the DEA, drugs and other controlled substances are divided into five schedules. Substances are judged whether they have an accepted medical use in the U.S., their relative abuse potential, and the likelihood of causing dependence.
• Schedule I controlled substances have no accepted medical use, a lack of accepted safety for use under medical supervision and a high potential for abuse. The classification includes heroin, LSD, cannabis, peyote, ecstasy and "bath salts."
• Schedule II drugs have a high potential for abuse that may lead to severe psychological or physical dependence. The classification includes methadone, oxycodone, fentanyl, morphine, opium, codeine
and ritalin.
• Schedule III substances have a potential for abuse less than substances in Schedule II and includes products containing less than 15 milligrams of hydrocodone per dosage unit such as Vicodin and non-narcotics such as ketamine and anabolic steroids.
• Schedule IV controlled substances have a low potential for abuse relative to substances in Schedule III. Examples include: Xanax, Valium and Ativan.
• Schedule V controlled substances consist primarily of preparations containing limited quantities of narcotics with limited potential for abuse. Examples include cough preparations containing not more than 200 milligrams of codeine per 100 milliliters.
Classifying cannabis with heroin and bath salts in Schedule I is ludicrous. Putting cannabis in Schedule II with oxycodone (OxyContin, Percocet) morphine, opium, codeine and fentanyl is insulting. Schedule III looks good with the language that drugs in that classification "have a potential for abuse less than substances in Schedules I or II." However, steroids and Vicodin reside in Schedule III. Schedule IV would be fine with drugs that have a low potential for abuse relative to substances in Schedule III, but include Xanax, Valium and Ativan. An acceptable category is Schedule V with substances at low potential for abuse relative to Schedule IV with preparations containing limited quantities of cough preparations. Placement in categories III, IV or V would mean substantial progress. No classification at all for a plant is justified but could be light years away.
IS THE SILVER STATE READY TO EXPORT WHEN THE TIME COMES?
Nevada is the ideal state to start exporting cannabis for many reasons.
• The Silver State lab tests and posts the results of cannabis contents including cannabinoids, terpenes, and pollutants.
• Nevada has the leadership in place to make exporting happen without much dissent.
• Nevada has the space, expertise and workforce to grow plenty of cannabis.
• Nevada has vetted growers itching to get a license.
• Nevada has the foresight to see an expansion and protection of its tourism industry.
After first learning about the idea of exporting cannabis, lobbyist Michael Correia of National Cannabis Industry Association (NCIA) saw the logic. "I think it's genius because we have an abundance," Correia said. "Nevada should be exporters if they are the best at growing it."
NCIA wants to de-schedule cannabis altogether. "We believe it should be delisted and regulated at the state level," Correia said. "It should at least be relisted, and the lower on the list the better. Once you do that, you open it up to exportation."
Former Nevada state legislator and current Clark County Commissioner Tick Segerblom also sees the benefit of Nevada exporting cannabis. "The people know when they get something from our system, it's guaranteed," he told elevate. "This is the pure stuff. For Nevada, the best thing we can do is let Nevada sell its products to people who live in countries where it is legal so they can buy it and bring it back with them around the world."
Segerblom believes a schedule change could occur before Trump faces a second election. Marijuana got more votes than the president in the last election. "They are a group of voters who will vote for marijuana so that's worth a few points," Segerblom said of Trump's thinking. "His voters are marijuana people."
CHAMPIONING THE CANNABIS CAUSE
One way to ease cannabis restrictions that impede exporting is through federal legislation. U.S. Rep. Barbara Lee, D-Calif., a torchbearer for cannabis legislation, is out for sweeping reform and promises to be a steward of expansion. Elected to her district in Oakland in 1998, she would love to see marijuana off the controlled substance list. "This industry is here to stay," Lee told elevate. "Jobs are being created. We have the opportunity to develop an industry that does not have the baggage others have. We
can get this right up front."
For her part Lee has been working on legislation to help veterans attain free cannabis, expunge all past misdemeanors and have past felonies go before a judge for reconsideration. She also wants to take away federal interference that threatens funding blockages for cannabis. She has a goal of increasing minority ownership by making it easier to own a business in the zip code a potential
owner resides.
Lee is on the House Appropriations Committee and Budget Committee and has active bills for research and has included free cannabis for vets in the Safe Harbor Act. "I have a lot of hope for that bill getting through," she said. "Veterans have really benefitted from medical cannabis. Research is the humane thing to do."
As for Nevada exporting marijuana, Lee said, "it would depend on what Nevadans think they need. We certainly wouldn't want to stop this at the federal level if a state decided to do this. I would not want to see the federal government interfere. My job at the federal level would be to eliminate any barriers."
TREATIES ARE MADE TO BE BROKEN
Like it or not, marijuana has become a global hot potato, rife with outward treaty breaking by countries ignoring agreements formed five decades ago. The genie is out of the bottle and as the song goes, "it's too late to turn back now."
Israel, Uruguay, Portugal and Canada are all poised to export. Canada has signed three United Nations drug treaties under the World Health Organization, dating back to 1961 and 1971, pledging to ban marijuana. That treaty was technically broken when Canada's first recreational joint was sold on October 16.
When a 2017 deadline to withdraw from the WHO drug treaty came and went, sales began in most areas of the country. Now, there are shortages of flower in every Canadian province for sale and research. Because Canada has no flower to spare after adult use became legal last fall a potential U.S. trade partner may be next door.
To get out of a WHO treaty, a country merely needs to give notice that would take effect in six months. Canada and The Netherlands obviously could care less of the formality. The Netherlands breaks the treaty daily and has for years but uses the excuse that all their pot is for medical purposes.
Exporting cannabis at the federal level could lead to not only immeasurable health benefits, but also a measurable trade deficit reduction. The proliferation of grow houses and dispensaries will create more jobs. Research would be open to anyone in any state that permits the practice. With reclassification comes a free flow of money in the marketplace that includes more money for education as well as a cure for the social ills resulting from marijuana drug offenses.
And that's just on a national platform. Cannabis exportation by little ole Nevada alone could result in an end to our education woes, job shortages, and reliance on tourism as the state's main economic engine. Oh, the places we could go.
Top Cannabis Oil Exports by Country
The system to regulate cannabis exports is already in place as hemp and CBD are legal to import and export as long as the products meet federal standards–meaning they must contain less than 0.3% THC. In the case of exports, hemp and CBD must also have been produced legally under the terms of the 2014 Farm Bill.
Embracing CBD took forever. Embracing free trade could take months or years but it could have huge financial ramifications. Cannabis oils exported by all countries totaled $2.4 billion in 2017, up by 19.1% for all cannabis oil shippers over the five-year period starting in 2013. Globally, the value of exported cannabis oils appreciated 0.9 percent from 2016 to 2017.
Asian countries accounted for the highest dollar worth of exported cannabis oils during 2017 with shipments valued at $1.2 billion or 51 percent of the global total. In second place were European exporters at 26.6 percent while 12.5 percent of worldwide cannabis oils shipments originated from North America.
To follow are the 15 countries that exported the highest dollar value worth during 2017:
China: US$791.2 million (32.4% of exported cannabis oils)
India: $254.4 million (10.4%)
United States: $228.5 million (9.4%)
Germany: $212 million (8.7%)
Spain: $145.1 million (5.9%)
Italy: $80.6 million (3.3%)
Switzerland: $73.2 million (3%)
South Korea: $59 million (2.4%)
Mexico: $46.4 million (1.9%)
Netherlands: $43.9 million (1.8%)
Ireland: $43.4 million (1.8%)
Madagascar: $39.4 million (1.6%)
Vietnam: $37.7 million (1.5%)
Belgium: $32.4 million (1.3%)
Canada: $30.4 million (1.2%)
These 15 countries shipped 86.7 percent of all cannabis oil exported in 2017 by value. Among the top exporters, the fastest-growing exporters since 2013 were: Madagascar (up 446.8%), Vietnam (up 367.5%), Netherlands (up 71.3%) and Belgium (up 67.3%).