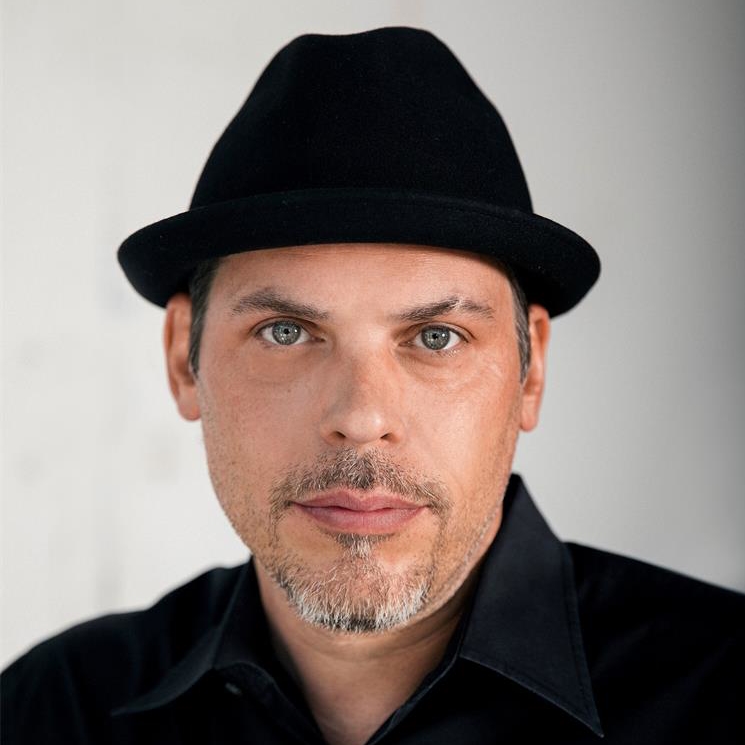 Justin Alexander
Aug 14 2020 . 10 min read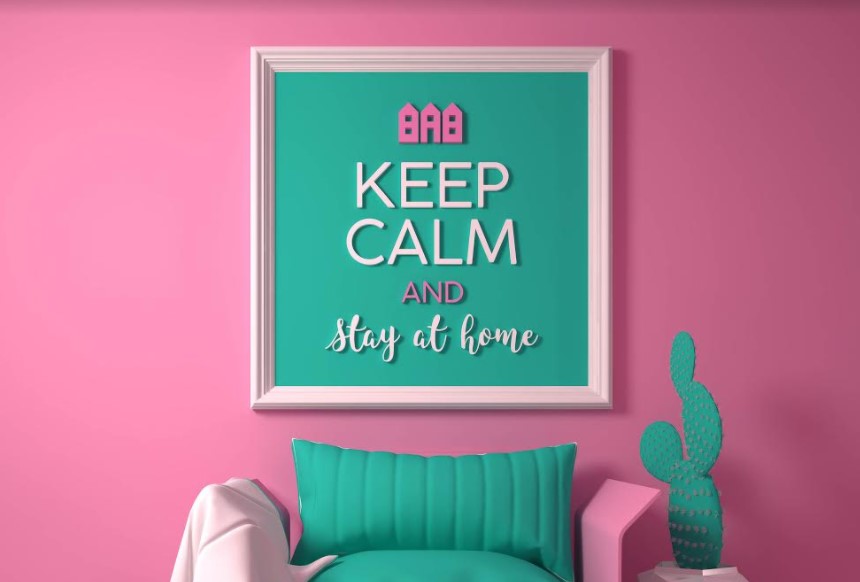 Want to win the isolation game? elevate product reviewer Justin Alexander checks out products in the Nevada marketplace recommended for alleviating stress and anxiety while practicing safe six in the new world order of social distancing. Not only do these products help with anxiety, but they also are a discreet way to cope with rituals of isolation when surrounded by family.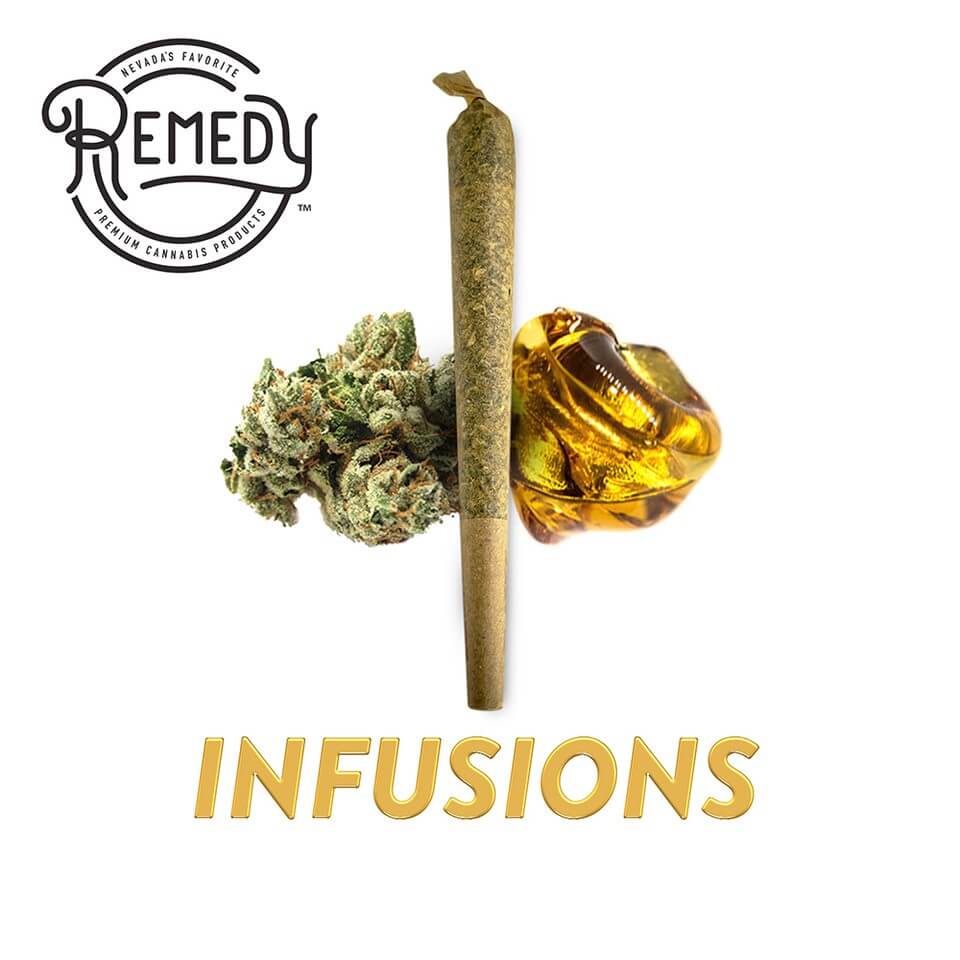 Remedy Infusions' Jilly Bean x Outer Space infused pre-roll
The pandemic has brought great stress upon us all and there is no better way to relax than with an anxiety-relieving pre-roll that is uniquely blended to make all your cares float away. "Remedy's latest creation, Infusions, offers the best of both worlds, concentrates and flower," says Justin Van Dyck, Remedy brand manager. "Because of our various high testing and terpene-rich flower, our customers and patients often use our products to remedy anxiety and stress."
The first of this kind of infused pre-roll, Remedy's Infusions line is the ideal combination of premium flower and SkyResins, named after creator and lead extractor Skylar. Recommended for experienced cannabis users, Infusions are convenient in size and consumption and all it takes is one long inhale to reap the benefits of this win-win strain combo. Jilly Bean offers a burst of euphoria for daytime use and raises mood and productivity to a level 10 while Outer Space energizes and sparks mental stimulation.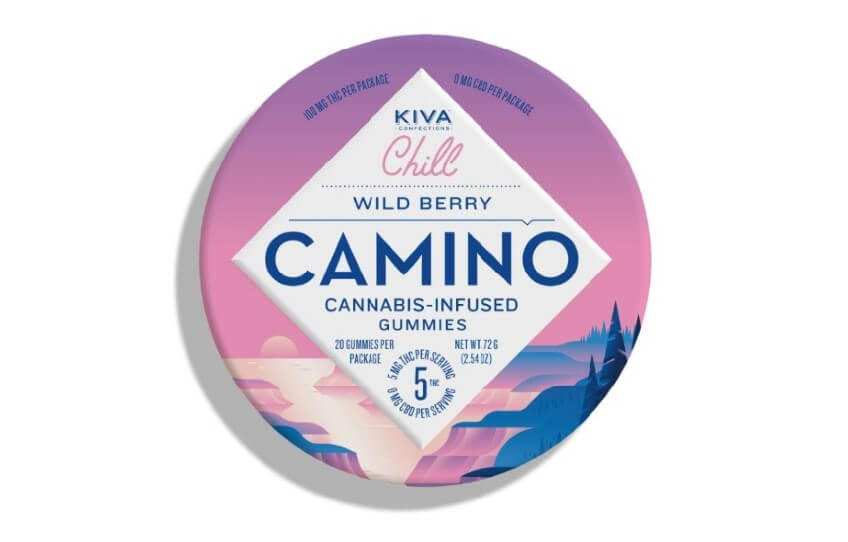 KIVA Confections Camino Gummies
Named for the 600-mile sojourn known as El Camino Real along the California coast, KIVA gummies give you the feeling of being on the road from their cannabinoid formulations to the packaging's illustrations. And after months at home that is a very welcome feeling.
"There are a lot of things we don't know about the Covid-19 crisis: when it will end, how it will change human interaction, and what it will do to the global economy, to name a few. In a time characterized by both unprecedented anxiety and by boredom, many are looking to cannabis for comfort, to reduce stress and worry, and improve sleep," says Christie Strong, KIVA marketing communications manager. "Per Headset, a leading cannabis data firm, edibles have been flying off the shelves. Sales overall are up 28 percent over their pre-Covid average, while KIVA has seen a 35 percent average growth during the crisis."
KIVA's Camino Wild Berry gummies includes a terpene mix of beta-caryophyllene, myrcene, humulene and linalool, which has proven anti-anxiety, stress relieving, and mood-lifting effects. "Our Wild Berry Camino gummy, which offers a "chill" effect, is one of our top selling products and it's not hard to see why," says Strong. With Chill's formulation pairing of a calming indica strain with notes of wild blackberry and fresh raspberries for a laid-back weekend vibe—get ready to be soothed. "With vacations on hold for many of us, taking an edible that makes you feel as if you were watching a coastal sunset is as close as you can get to the real thing," adds Strong. Formulated for a "social" effect, KIVA's Sparkling Pear flavor is another great option as each gummy has 2mg of THC and 6mg of CBD that can also be easily cut in half for a subtle experience. Fun fact, there is also a Spotify playlist for each flavor in Camino line.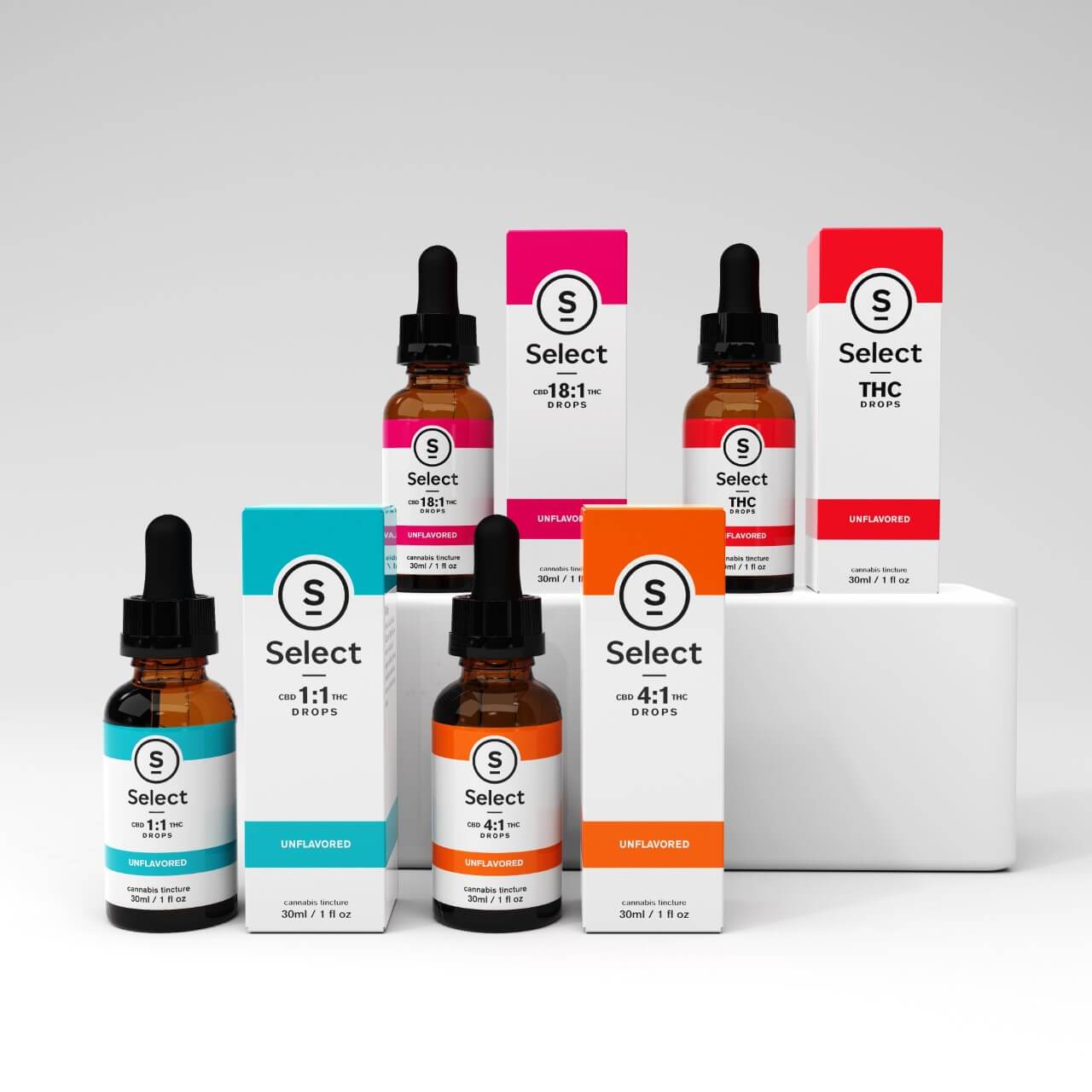 Select Ratio Drops
When quarantining at home with family during the pandemic, discretion has become top of mind when taking medicine. Newly launched, Select Ratio Drops come in the most discreet form of consumption available—tincture.
Introduced to the marketplace in July, Select Ratio Drops are the ideal way to augment your wellness routine with THC/CBD dosing based on your personal health needs. And depending on your tolerance or usage levels, the line comes in four varieties: 1:1, 4:1, 18:1 and pure THC.
"Select Ratio Drops offer a calibrated dose of THC," says Kristen Everhart, senior marketing manager at Curaleaf Nevada. "These discreet drops—which are great when you don't want family members to see or smell your cannabis product—can be placed under your tongue or you can add them to a beverage, a smoothie, or to your food. The options are endless."
Plus, thanks to the blend, they are packed with an entourage effect, which balances the psychoactive effects of THC with the calming effects of CBD. "The entourage effect amplifies each of the present cannabinoids' own therapeutic effects and benefits," Everhart says. "This means the presence of other cannabinoids help the CBD and THC to be even more effective than if the same product and potency were made using an insulated concentrate instead."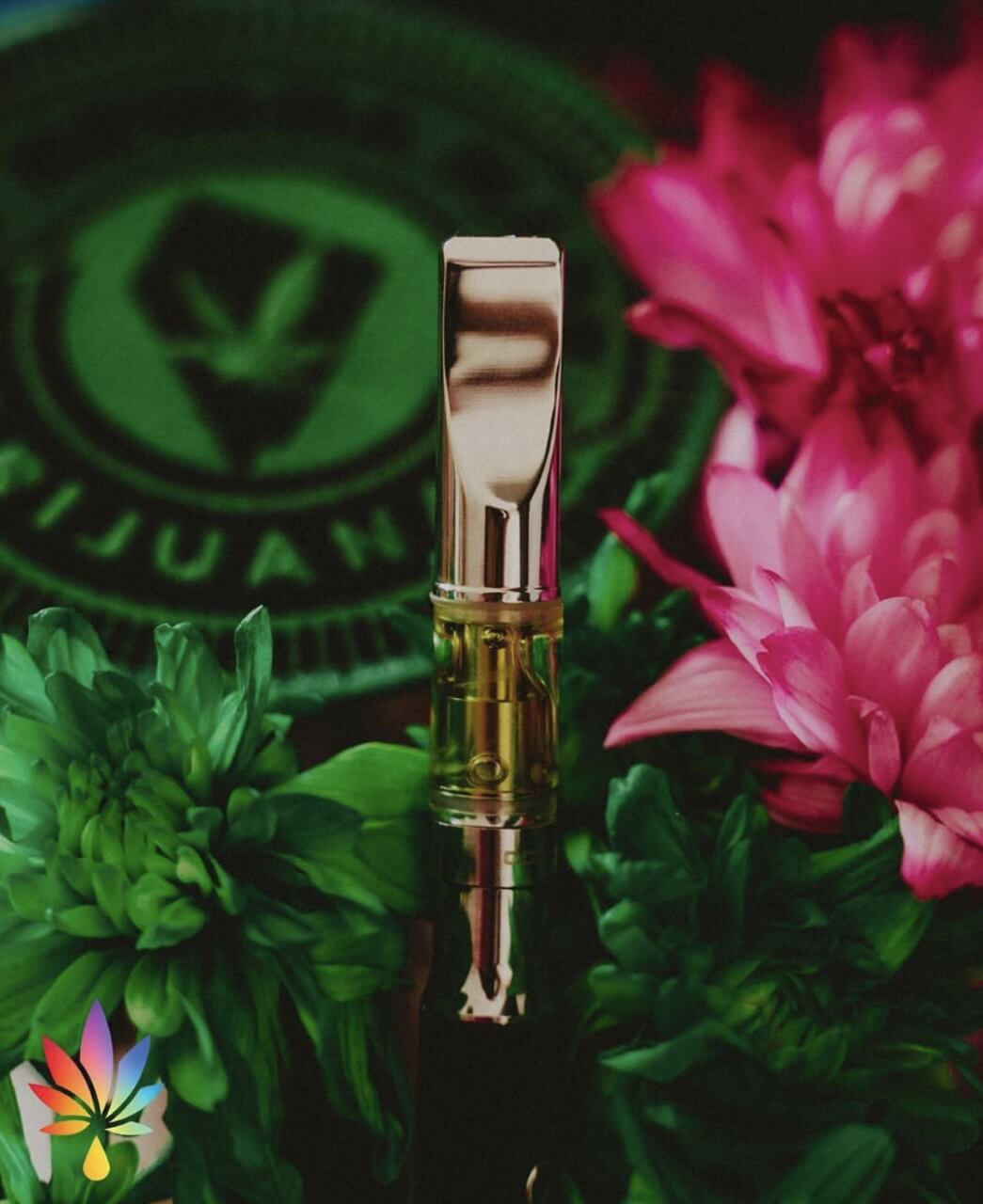 Kabunky Disposable Vape Pen
"The pandemic has shaken up so many of our regular routines, including cannabis routines. When the initial lockdown went into effect people were scrambling to get their preferred products," says Josh Ranck, head of digital media and marketing for Nevada Made Marijuana. "They had a few weeks of having no access to product, so when we reopened, they stocked up on their regular products. We saw a lot of bulk buying with guests maxing their daily limit in case of another lock down. We also saw a big rise in discreet-use products like edibles and vapes cartridges."
Gummies rank highest on the discretion meter and vape cartridges are a close second, Ranck says. With whole households quarantining together and parents at home with their kids, cannabis users don't have the privacy they're used to during the day. Additionally, stress is at an all-time high, whether it is over health concerns, political divisiveness or economic woes, people have absolutely been looking to alleviate anxiety now more than ever.
"Experienced users who know the mental-wellness benefits of cannabis already use these products for that purpose, but we get new users coming into the shop every day looking for mental wellness specifically due to the pandemic," Ranck says. "Whether that's relief from stress and anxiety, or even just a good night's sleep, new users are exploring cannabis."
For cannabis newbies, Ranck recommends low-dose edibles at 2mg per serving or one puff on a vape cartridge. "Start with very small doses so they don't over-indulge and make a bad experience worse," Ranck recommends. Tactile pursuits can also be quite soothing. "Personally, I find the ritual of grinding flowers and rolling joints to be very calming."
He likes vape carts for their diversity of flavors and strains—like the Kabunky Kwick Stick in Fruit Stand. "You can find fruit, candy, cookies, and other delicious flavors or you can find traditional cannabis strain flavors," Ranck says. "Whether you want your vape cartridge to taste like fresh-squeezed oranges, chocolate mint or dank OG Kush, there's a vape cartridge that's just right for you."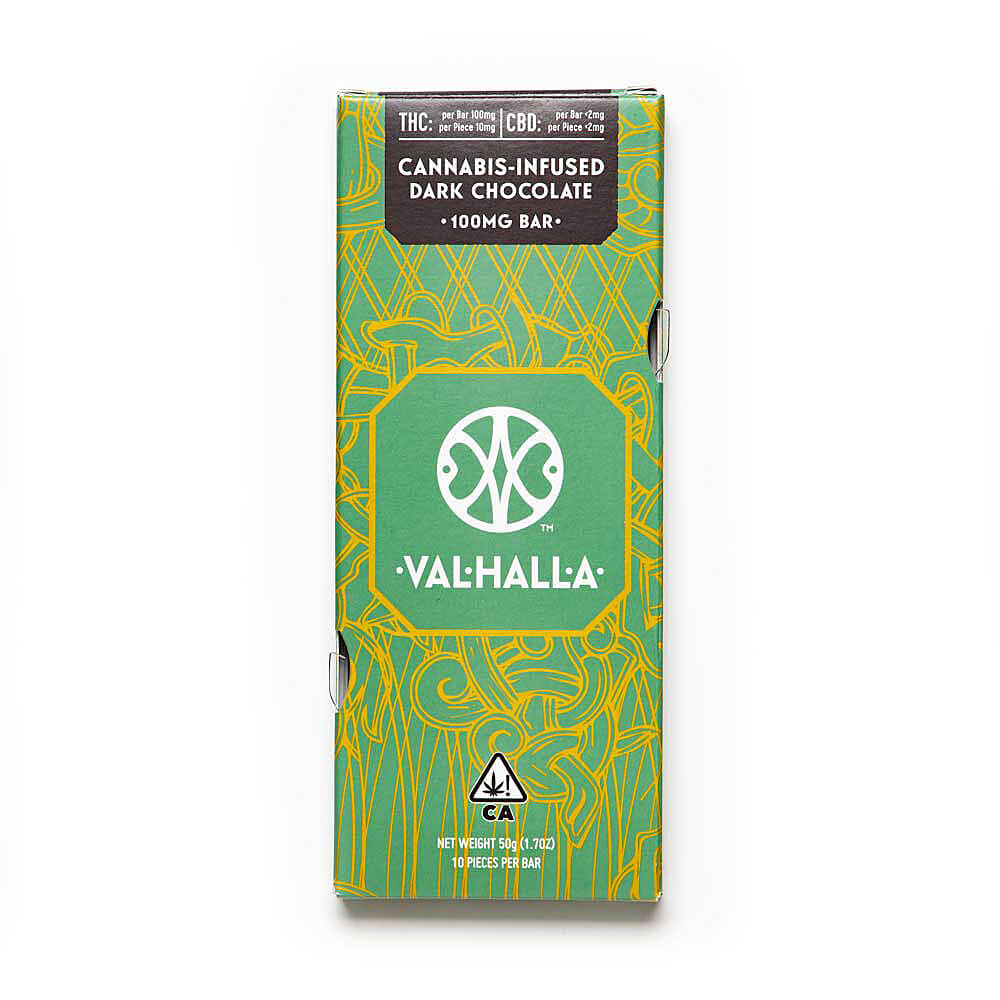 Valhalla Confections 100MG Dark Chocolate Bar
When sheltering in place, it is important to have ample infused snacks on hand. There is no better way to satisfy a sweet tooth, while curbing quarantine anxiety, than with a Valhalla Dark Chocolate Bar that can be broken into 10mg squares for micro-dosing, combining gourmet artisan chocolate with premium cannabis.
"This chocolate bar makes it incredibly easy to control your experience while also getting creative," says Benjamin Cook, general manager for Valhalla Confections, who notes its myriad uses. "I like to add chopped up pieces of Valhalla chocolate to my favorite cookie recipe and it can be mixed into your favorite hot beverage and sprinkled into yogurt. It can be melted and drizzled or used as a coating, think covered strawberries. This chocolate provides a delicious transport of the THC with dual uptake capabilities. The melt-in-your-mouth properties of chocolate allow for both gastrointestinal and oral uptake."
The decadence starts with the packaging and since the cacao bean was once used as currency by the Aztec people, the creators of the Valhalla Chocolate bar wanted to give it a similar feel—the bars are wrapped in gold foil and packaged in a green box with gold foil accents, like stamps on a coin. Cacao, naturally on its own, has been found to increase serotonin and endorphin levels in the brain. Combined with premium cannabis it's a euphoric win-win.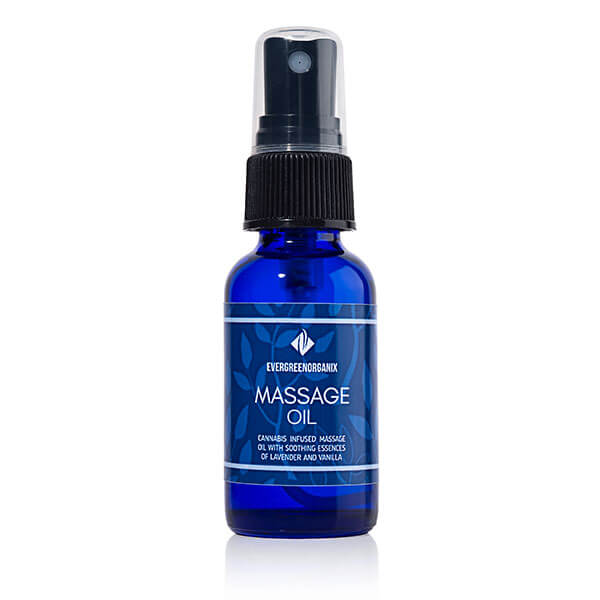 Evergreen Organix Lavender Vanilla Massage Oil
Booming in popularity during the pandemic, consumables are top of the pile with consumers to quell the quarantine experience. Think cookies, brownies and gummies. But even more unique, cannabis-infused menstrual oil has seen a surge in popularity says Jerry Velarde, president of Evergreen Organix, Ego Brands and Fleur. "Evergreen Menstrual Relief Oil sales spiked during the shutdown. Significant others may have been an influencer on this one," Velarde notes with a laugh.
Evergreen Organix's Infused Massage Oil has also become a quarantine go-to. In addition to being cannabis-infused, it has aromatic essential oils as part of its ingredient base that lead to relaxed muscles and a calm mind. "It's very discreet from the packaging to the essence of the product itself. The product does not smell like cannabis at all however the elements and its medicinal properties are very present," Velarde says.
Relaxation is key to toning down the overactive mind that can be created by an over stimulus of news, online chatter and worries that come with the unknown. EO's massage oil gently kneaded around the neck and shoulders and an Evergreen edible just before going to sleep should do the trick and quiet your churning brain. "For overall body relief, I would suggest an Evergreen brownie with vanilla ice cream as an after dinner dessert and follow it up with an Evergreen peach or piña colada gummy when you are ready to go to sleep for the night," Velarde says.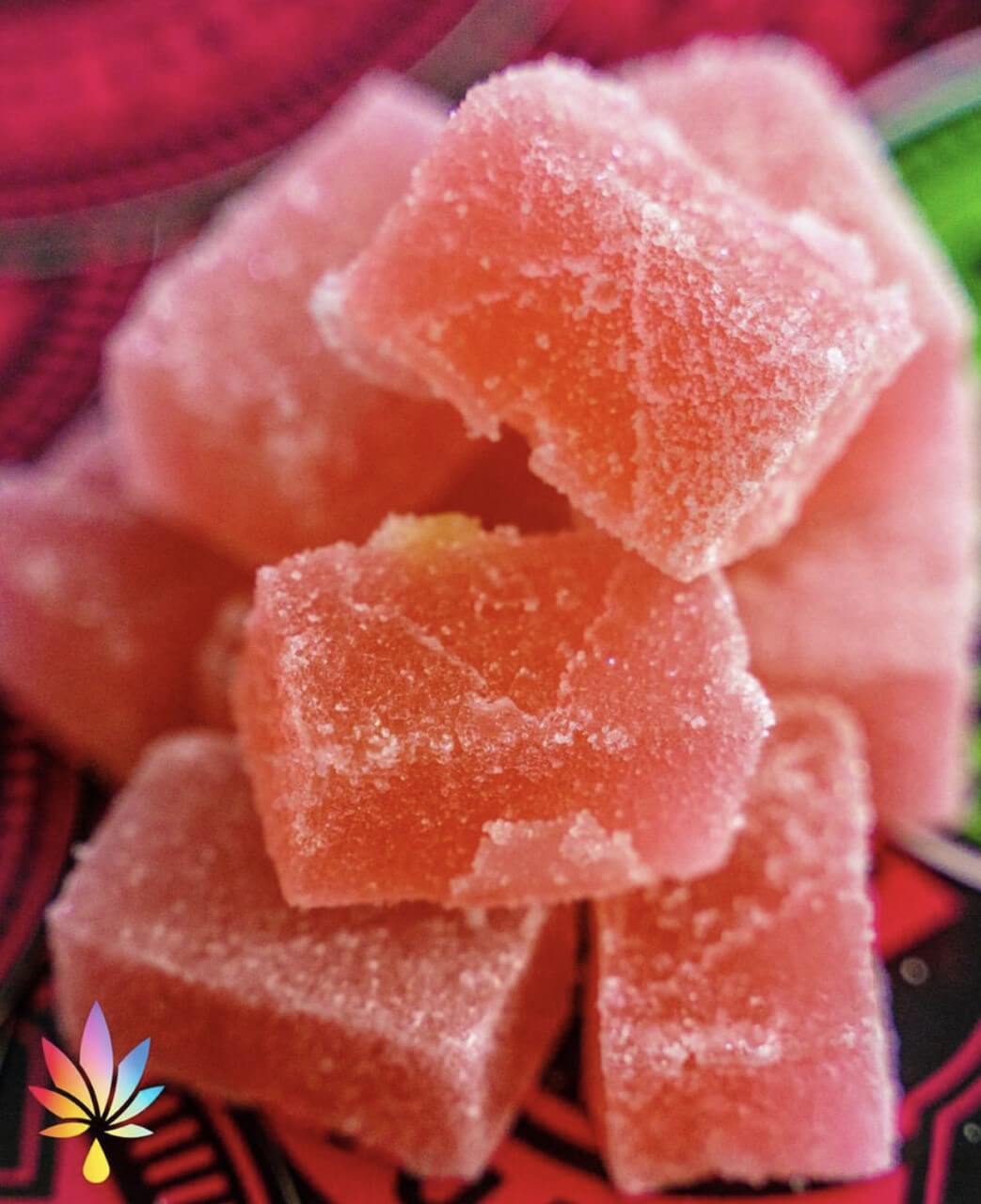 KANJI Gummy Drop
Comfort foods are all something we have turned to during these uncertain times. KANJI Gummy Drops are a real taste of the rainbow with different fruit flavor profiles of Sour Apple Hybrid,
Watermelon Sativa, Pineapple Sativa and Blueberry Indica for strains that are sweet yet light.
"The gummies are easy to store, have a great flavor and are effective," says KYND's David Robison of KANJI Gummy Drops which come in bags of 10 and are dosed at 10mg each. "We precisely dose our batches to ensure consistency and amazing flavor. We also offer products made from full spectrum CO2 cannabis oil to preserve terpenes."
The way gummies make each person feel is different and depending on the type, some work for relaxation [indica] while others boost motivation [sativa]. Robison says he uses the drops in tandem with a joint to de-stress. "Being present during these little rituals is really calming," he notes.
For those who are novices in the cannabis arena or are looking for a low-dose experience that is easy to measure, Robison recommends starting with half of a gummy to feel things out and go up to a full or down to a quarter depending on your tolerance. "Cannabis is such a personal experience, and it really is all about the journey," Robison says.