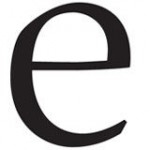 Cindy Brown
Mar 12 2019 . 5 min read
Once again it is time to make some noise at the Nevada Legislature on behalf of Nevada's medical marijuana patients. Nevada's 80th (2019) Legislative Session convened in February and patient rights group Coalition for Patient Rights (CPR) will be present to assure the rights of Nevada Medical Marijuana Program Patients (NV-MMPs) are respected and enforced.
Legally, cannabis consumers are at risk as there are few protections for medical marijuana patients in Nevada at this time. The Coalition for Patient Rights (CPR) is working with NORML, NV Patient to Patient, Cannabis Nurses magazine, Cannabis Nurses Network, Cohen Medical Group, and Southern Nevada Women Veterans Coalition to acquire protections for Nevada's cannabis patients.
CPR has created a list of concerns (see below) that are of the utmost importance for cannabis patients, who often fear retribution for using cannabis to treat their illnesses and conditions. NV-MMPs have registered to be legal patients [seeking patient exemptions and protections] and it's the State of Nevada's duty to keep patients safe and their rights assured. This is no easy task as these requested protection changes will be made through multiple committees at the legislative level.
CPR will be lobbying for NV-MMP patients and asking Nevada's legislators to keep patient access, patient safety, and patient consumption practices in mind as they consider legislation. A patient's right to consume, the method of treatment they choose, and the ability to consume medicine without prejudice is at the heart of CPR's mission as the voice for patients.
Coalition for Patient Rights (CPR) Concerns:
1. Right to Medical Care and Treatment: i.e. organ transplants
and pain management
2. Expansion of Patient Grow Rights: Removing purchase
and possession limits; removal of purchase tracking system in
real-time; allowing patients to make concentrates from
whole-plant
3. Affordability: State Tax exemption/removal of annual card
fees for prevention of black market sales; patient exemption
option - on back of ID card
4. Allow Samples/Donations of soon-to-be-expired medical
products to have tax exemption for dispensaries; remove
fees for VA/SSDI/low income patients
5. CPS/Foster/Adopt/Caregiver/Family Court Protections:
Patient/Parent protections to avoid incrimination/family
separation
6. Changes to DUID Laws: Increase THC blood levels from
2 ng/dL to 1500 ng/dL; document impairment on video
and/or two (2) officers on scene documenting impairment;
and patient exemption from DUID.
7. Right to Consume: Patients need areas to consume away
from their home and be exempt from ticketing i.e. Equal
Rights of NV State Standard Tobacco Policy
8. Right for patient to use treatment option of their choice;
and ability to consume on state or county property, and
at assisted living facilities, hospitals, rehab centers and
in hospice
9. Add the following qualifying conditions for a Medical
Marijuana Card: autism, opioid dependency, anxiety,
Lyme disease
How you can become a patient advocate/voice for CPR
Those interested in keeping abreast of CPR activities should review, register and like CPR's website, Facebook and Twitter pages for current updates during the legislative process. Or you can attend CPR monthly meetings (held in conjunction with LV-NORML) to get involved.
On occasion, CPR will request for people to email their legislators to share their thoughts and concerns about certain aspects of the laws involving cannabis that are about to pass. It is important for elected officials to understand how the public feels and vote accordingly. Legislators listen to calls and letters from special interest groups and CPR will need your help.
If you are not already, please register to vote as elected officials take the opinions of their constituents much more seriously if they know you are a voter. Register to vote at: nvsos.gov/sosvoterservices/Registration/Step0.aspx
CPR would also like patients/consumers to testify on behalf of legislation. If you are interested in testifying for or against a bill, you can testify at the state capitol in Carson City or at the Grant Sawyer Building in the southern part of the state located at 555 E. Washington Ave. Ask CPR for assistance if you need help formatting your submission or getting more information about what's involved in testifying.
There are currently 12 Bill Draft Requests (BDRs) containing the word marijuana or cannabis to date. If you'd like to read them, please visit leg.state.nv.us/App/NELIS/REL/80th2019/Bdrs/List and look for "BDR List."
Once you have read the proposed law please go to, leg.state.nv.us/AppCF/Opinion/80th2019/vwComments.cfm, and enter the BDR# and read the current comments. After you have read the comments, please enter your comments at: leg.state.nv.us/App/Opinions/80th2019. It's best to cite the actual section and subsection when commenting.
You can also follow a BDR's progress so you will know when it will be heard and discussed. Track from the main page at: leg.state.nv.us Look for the personalized legislative tracking (PTL) to set up an account of your own where you can track up to 10 BDRs for free.
To find out more about Coalition for Patient Rights (CPR) or get involved, please visit CoalitionforPatientRights.com, or find them on Facebook @Coalition for Patient Rights. To contact CPR, write to CPRCoalitionLV@gmail.com, PO Box 752934, Las Vegas, NV 89136, or call 702.271.4041.