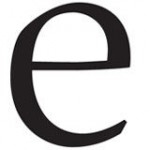 elevateNV
May 12 2016 . 3 min read
"It's been a nightmare," said 56-year-old Janie Jones, "I was actually at the point where I would just go back to bed every morning and be in tears and isolate myself for the last 20 years."
Jones (who asked that her real name not be used) has suffered from major depressive disorder for two decades. "It started when I went into perimenopause. I thought the best way to treat it was to try antidepressants and I am treatment-resistant and so after a couple of years of taking them that did not work for me," she explained. "I have had horrible, horrible experiences trying to take medication for depression and anxiety and it has just caused worse side effects including neuropathy. After taking horrible mediation for so many years, I couldn't even fall asleep at night because my legs were just in so much pain."
Jones, who has never had a drink in her life nor a cigarette, definitely had never considered cannabis as a solution for her. "The bottom line is medical marijuana is something that really wasn't even in my brain. I never even thought of doing anything like that," she said. "I told my doctor, I wouldn't want to go down to one of those dispensaries. I just didn't want to smoke anything. It's just not me."
But the native Las Vegan kept hearing positive things about medical cannabis. "Finally I was so desperate, I was ready to try anything so we decided to see if I could even get a medical marijuana card. I told my psychiatrist and he was 100% supportive. He said, 'Janie, if you can find anything that helps you I am behind you all the way.' I am lucky he is very open-minded compared to many doctors."
Last October, Jones started taking a gel cap of CBD oil before she went to bed each night. "Once I started taking it, I was immediately able to fall asleep and shut my brain off because the pain immediately went away. Being able to fall asleep the very first night of taking it was like a miracle," she recalled.
"Of course not," Jones said emphatically as to whether she thought it would work or not. "I felt like I had done it all and this wouldn't work either. It's been slow but I am starting to see other progressive, good things happening other than not having the pain and being able to sleep at night. I am finally able to function a little bit better," explained Jones, who recently started working two to three days a week.
After her success with CBD oil, Jones has changed her mind about cannabis. "Now my belief is I am taking something that is natural and plant-based, that's not killing me like all the other stuff I have taken," she acknowledged. "It has really changed my quality of life tremendously. I still have a ways to go to where I want to be but it's nice to not have pain and to be able to sleep.
"CBD oil has been the biggest blessing ever," she concluded.