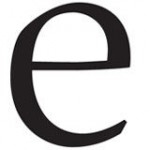 elevateNV
May 12 2016 . 5 min read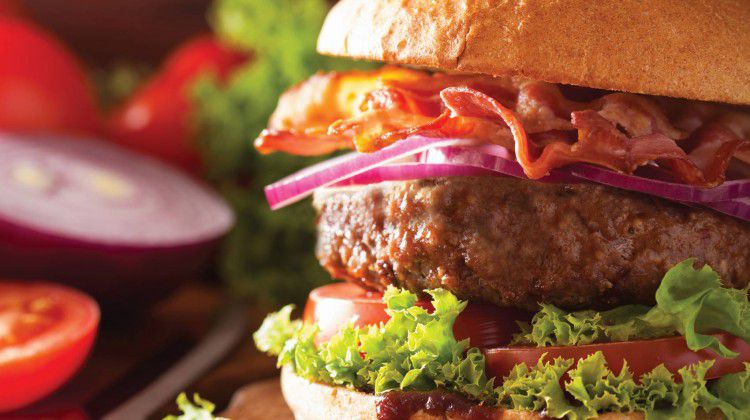 BY SANDRA MALLUT, OWNER/CHEF OF CULINARY BUTLER CONSULTING SERVICES,
CULINARYBUTLERCONSULTING.COM
The perfect weather for cooking outdoors has arrived and nothing tastes better than a delicious burger right off the grill. Chef Sandra Mallut has shared a wonderful recipe that will take your Memorial Day celebration to the next level with a gourmet style burger full of the most flavorful toppings. You can also consider making potato chips for a tasty side. There are cannabis chips available or you can make your own by using cannabis oil to fry them. You can also whip up a batch of French fries by using frozen ones and adding your own season blend or just olive oil, salt and herbs.
[one_half]
POTATO BUN INGREDIENTS (MAKES 3 DOZEN):
1 cup white sugar 1 cup russet mashed potatoes 1/2 cup vegetable shortening 3 eggs, beaten 1-1/2 teaspoons kosher salt 1-1/2 to 2 packs instant yeast 1 cup warm water (can substitute ¼ cup of water for vegetable or beef broth for extra taste) 5 cups all-purpose flour (bread flour can make them tough) 1/8 teaspoon pure vanilla extract Optional: You can also add fresh chopped herbs to the dough. [/one_half] [one_half_last]
BUN DIRECTIONS:
Mix together sugar, potatoes, vegetable shortening, eggs, vanilla, and salt. Dissolve yeast in 1 cup warm water (broth); add to above mixture. Stir in about 3 cups flour (add the fresh chopped herbs here if using). Add the remaining 2 cups flour while kneading. Knead until the dough is no longer sticky but moist to touch. Let rise until doubled. Preheat oven to 325°F.
Roll out dough to a ¾- to 1-inch thickness. Cut into bun shapes with the bottom of a jar or a biscuit cutter and arrange about 2 inches apart on cookie sheets greased with cannabis butter. Let them rise until puffy but not doubled and try not to let them touch during baking.
Brush with cannabis butter. Bake until lightly golden brown, about 12 minutes. (Option: A couple of minutes before you take out of oven, sprinkle with kosher salt and put back into oven to bake a bit more for a salty taste.)
[/one_half_last]
---
[one_half]
BURGER PATTY INGREDIENTS (MAKES 4 SERVINGS):
1 egg ½ kosher salt, season right before putting in pan ½ teaspoon ground black pepper (fresh is best), season right before putting in pan 1 lb. ground beef, 80/20 beef/fat blend ½ cup breadcrumbs (with or without seasoning) 1 teaspoon Worcestershire sauce 1-2 Tablespoon(s) brown sugar, set extra aside to caramelize burger (optional) pinch of red pepper flakes ¼ cup chopped par cooked bacon (it gets mixed into ground beef and will finish cooking in the burger) 6-8 bacon slices, cooked (hold aside for burger assembly) ⅛ - ¼ cup chopped browned red onion (sauté in cannabis butter) pinch-1 teaspoon chopped Italian Parsley (or other fresh herbs you would like) ¼-½ teaspoon Dijon mustard 2–4 Tablespoons cannabis butter for brushing burger patties [/one_half] [one_half_last]
BURGER PATTY DIRECTIONS:
Preheat grill or pan on high heat and be sure it's lightly oiled (cannabis oil) so the burger patty does not stick and fall apart and cook unevenly.
In a large bowl, add egg, Worcestershire sauce, brown sugar, herbs, red pepper flakes, sautéed or raw red onion, Dijon mustard, and set aside. Place ground beef, chopped bacon and breadcrumbs into the mixture with your hands or use a fork to blend ingredients well.
Form into 4 patties that are about ¾-inch thick with a thumbprint in middle of patty to leave an indent and then put on grill or pan. Cover and cook for about 6 to 8 minutes per side or to desired temperature. Brush patties with cannabis butter to make more tasty and juicy.
[/one_half_last]
---
[one_half]
PESTO MAYO INGREDIENTS:
¼-½ cup pesto ¼ cup cannabis olive oil 1 ¼ -½ cup whole fat mayonnaise pinch of salt and ground pepper [/one_half] [one_half_last]
PESTO MAYO DIRECTIONS:
Mix, taste, and use to coat both sides of potato bun.
[/one_half_last]
---
[one_half]
PEPPER NECTARINE MIX INGREDIENTS
1 red pepper, sliced like sticks 1 green pepper, sliced like sticks 1 small red onion, chopped 1 jalapeño pepper, sliced long way 1 Tablespoon chopped garlic 1 cup sliced button mushrooms 2 nectarines, sliced thinly but not too thin so they don't disintegrate 6-8 pieces of bacon, chopped and added to mix 2–4 Tablespoons of cannabis olive oil (to keep pan or griddle moist so vegetables don't stick but not so much that you are saturating – use extra olive oil or cannabis olive oil as needed) 1-2 Tablespoons cannabis butter for taste ½ teaspoon Kosher salt ½ teaspoon ground fresh pepper 2-3 Tablespoons brown sugar [/one_half] [one_half_last]
PEPPER NECTARINE MIX DIRECTIONS:
Heat griddle or pan until very hot; add oil, butter and put all hard vegetables in first, toss around and sauté, adding mushrooms and nectarines last. Season as desired per taste and keep moving in the pan or griddle to cook evenly and thoroughly. Don't overcook, the goal is to keep vegetables firm and crispy. Once cooked, remove from heat and set aside for burger assembly.
[/one_half_last]
BURGER ASSEMBLY
Brush potato buns with cannabis butter on top and inside, and toast until slightly browned. Brush liberally with Pesto Mayo on both sides of bun. Place burger patty down first. Add a generous amount of the Pepper Nectarine Mix to burger and spoon on more Pesto Mayo – I love it so much I practically bathe in the stuff. Cover with top bun and enjoy!
[mark style="dark"]
*Please remember that when cooking with medicinal cannabis you are cooking with a drug and the amounts of the drug and portions of the food ingested should always be taken into consideration. Always start out with small portions or doses and wait 30 minutes to an hour before eating any additional portions of food prepared with medical marijuana.