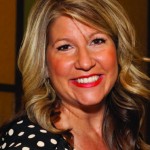 Beth Schwartz
Nov 08 2016 . 9 min read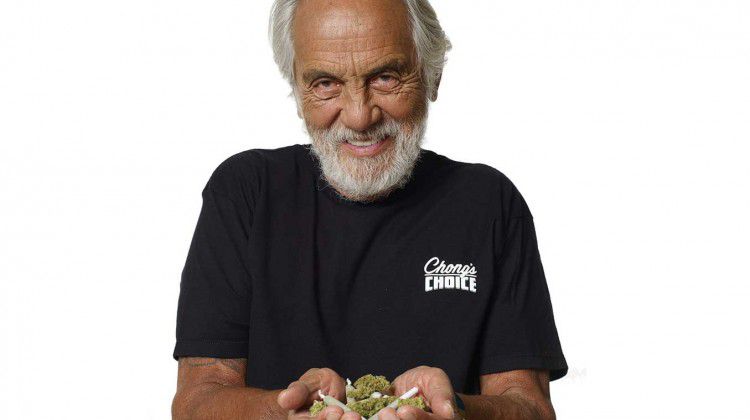 The marijuana industry is going legit and right along with it is Tommy Chong.
Chong, who became an iconic figure in the marijuana movement as a result of starring in the Cheech & Chong movie franchise made popular in the late '70s and early '80s, has used his movie fame to go straight just as the entire cannabis industry is also becoming legal.
Known best for embodying the antics of one of two potheads who became the poster boys for stoner culture, Chong is now enjoying a new adventure in the cannabis industry. It's a journey that has resulted from an experience with illness that is no laughing matter. Ironically, what was once fodder for both a comedy routine and the premise of an entire catalog of movies has aided Chong in both overcoming the challenges of cancer and starting a career as a cannabis entrepreneur.
THINGS ARE TOUGH ALL OVER
Diagnosed with prostate and rectal cancer, Chong began medical treatment for both in 2014. Chong had been diagnosed with prostate cancer a few years earlier but was told it was very slow growing and wouldn't require aggressive treatment. "Unfortunately I ended up contracting rectal cancer, too, and that's when I got real serious.
"I did radiation and chemo and had the operation, and that took about a couple of months. I got the operations, they closed off the rectal on me and they equipped me with a colostomy bag, which I named Donald Trump, by the way, so it's apropos because it's always full of hot air and shit," quipped Chong, who clearly has not lost his sense of humor.
In addition to traditional cancer treatments, Chong also used cannabis. "I will tell you where the pot really came into play," explained Chong. "After the operation I lost about 30 lbs. and I was down to under 140 lbs. and at my age that's not healthy. I got out of the hospital and I got home. My gorgeous wife told me to go smoke some weed. I smoked some bud, some really nice medical sativa and that night I remember it so clear because I woke up and I was hungry and I hadn't had an appetite because the oxycontin and other drugs take away your appetite. If you don't have an appetite and you are older, that's the first sign of death.
"I hobbled to the refrigerator, opened the frig door and I was hungry. I had some roast chicken and I just ate. The high got me thinking comedic thoughts again. Like, for instance, going to the refrigerator in the middle of the night like stoners do and from that moment on, every time I would get miserable, I would go smoke a little bit. Then I started rehabbing myself by smoking because when you get high, you start having all of these creative thoughts."
Not only did Chong use cannabis to find his creativity again, but he also found it aided in his cancer recovery. "My span of cancer treatment was about a year. I did the operation, chemo pills and radiation, they radiated the prostate area, they didn't have to remove it. With me, I still got the equipment. It's coming back a little bit at a time. After the operation I started injecting cannabis oil into the muscle. I did the injections for about two weeks, it made me feel much better.
"I went to the oncologist about two weeks ago for an MRI as a follow-up because I got off the chemo and other treatments and I am totally clean. I beat it in a year," reported Chong of his newly diagnosed cancer-free status.
Chong attributes being cancer-free to a combination of both the traditional medical treatments he received and cannabis. "It's the way the pot affects the brain; that is the most important thing because it calms the brain and puts you to sleep. It gets you really stoned and being really stoned is slowing brain activity down to a crawl so that you are almost a vegetable. But that's what they do for people who are really sick, they put them in medically induced comas to help them recover."
Prior to his use of cannabis for cancer, Chong was unaware of the medicinal properties of the plant. "Unfortunately I didn't know. Had I known that, I would have been, when I went to prison, I would have been smoking it," explained Chong, who spent nine months in prison in 2003 for selling glass pipes and bongs across state lines. "I got offered a lot of pot and then I would get drug tested so I actually quit smoking for almost three years while I was in the court system. Then a couple of years after I got out of prison, I got diagnosed with prostate cancer so I think that my not smoking it had a lot to do with me getting cancer. That's just my theory."
STILL SMOKIN'
With this theory in mind, Chong decided to create Chong's Choice, a line of cannabis products that the actor-turned-businessman says is innately medical. "We look at our product like it is all medical. They talk about recreational, but to me all pot use is medical. If it comes from Chong's Choice, it's medical."
The Chong's Choice line of products includes oil cartridges, THC strips (infused breath strip), flower, and pre-rolls that are currently sold in Arizona, California, Colorado, Montana, Oregon and Washington. Chong's Choice will be launched in the Nevada market on November 8 at Shango Las Vegas where Chong will introduce hybrid, indica and sativa flower and shatter product lines.
"We contact growers that grow the best," explained Chong of how he determines the flower used in Chong's Choice. "We find out who the best growers are in different areas and we form a partnership and as long as they are providing us with a topnotch product, they are part of the Chong's Choice family. We guarantee the product, the high quality."
Chong and the team at Chong's Choice concern themselves with the methods that the growers use when deciding who they will work with. "We want to make sure there's no poison on the plant and no poison in the fertilizer. The truth is if you use the right techniques, you will have superior bud but you have to make sure the water is clean, the environment is clean, and that the workers know what they are doing.
AWe are dealing with a medical substance and so it has to be topnotch in order to be effective."
NICE DREAMS
"If you look at the Cheech and Chong history, the message was always there. It's subliminal but it's there. It was a conscious decision on my part. If I was going to represent a stoner, I wanted people to see a guy who worked out with weights, and ate healthy," Chong continued, "my message has always been either blatant or subliminal humor, I always promoted humor with marijuana, no one ever got hurt in our movies, there was no greed factor involved, if anything it was what pot does to you. It makes you forget certain things like your name. That's why it worked hand in hand it wasn't...I wasn't really surprised, we weren't rebels in a sense, we were missionaries."
And a missionary he remains – continuing to spread the word. "Everybody has to do their homework, I don't care who it is. They come to me with all sorts of ailments and fears. I tell them you have to know everything you can about what you are putting in your body and you have to be comfortable with it but read everything you can. Do what I did, study it and study the plant itself. Study the whole thing and put your mind at ease. The last thing I want anybody to do is take my word for it because what works for me might not work for you."
Chong enthusiastically continued, "That's the kind of knowledge and encouragement people need because the healing process is about knowing that what you are doing is going to heal you. If you have faith in it, then you will be healed. I don't care what disease you have, do your homework, make sure you know what you are putting in your body. You should know that with all the drugs they give you. Just read the label before you put it your body."
Chong is not surprised that marijuana has and continues to have a positive impact on his life. "What pot really did for me was put an intelligent and positive spin on my life and it's been doing that all my life. The other great thing is the spiritual aspect because, once, after I did my first toke of cannabis I went on a God search.
"I have always leaned in that direction. When I was kid I went to Sunday school and I ended up teaching it and I went to a bible camp when I was eight years old, and it changed my life. I learned how to pray and I learned the basic Christian teachings, the parables, and it stayed with me all my life, but when I got into cannabis I went more into the Eastern spiritual area. Cannabis is really responsible for me going on a God search. If you want to be happy for the rest of your life, look for God. That's all it takes."
That and making people laugh, Chong concluded. "I think when you make people laugh, you are healing a lot of ailments that they don't even know they have. I think that's the greatest thing about cannabis is that it makes you laugh and the reason it makes you laugh is because you start focusing in on silly little things you didn't notice before.
"And so I have come to the conclusion, I have always been right. Back in the '70s we did an interview and I asked what if we are right? What if Cheech and Chong are right and everybody else is wrong? And it's proven to be."