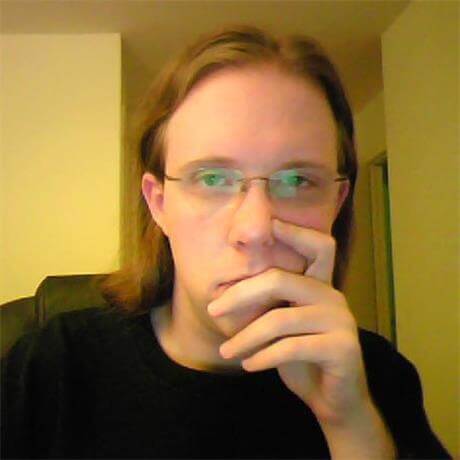 Josh Bell
Nov 26 2021 . 5 min read
The legalization of cannabis has opened lucrative new opportunities for many entrepreneurs and business owners, but it's also left plenty of people behind. Devi (Krisha Fairchild), the main character in Mario Furloni and Kate McLean's drama Freeland, is one of those people. A longtime resident of Northern California's Humboldt County, Devi has been growing marijuana for decades, cultivating unique strains and selling to contacts across the country. She employs a small crew of workers to help her pick and pack each year's harvest, and she makes a modest but satisfying living. Sure, it's all illegal, but Devi isn't a drug kingpin. She's just an independent farmer with a unique crop.
Furloni and McLean met people like Devi when they made the 2011 short documentary Pot Country in Humboldt County as journalism students. "We kind of fell in love with the community," McLean says. "It was well before legalization. There were things that people couldn't say to us on camera that we were still thinking about all the time." When the pair decided to move from documentary into fiction filmmaking, they returned to that same area. "The sea change of legalization swept through, and we started hearing from people that we know about some of the impact that to us initially was unexpected, of difficulties making the transition in that moment. We knew that that was what the film needed to be about."
Freeland isn't a documentary, but Furloni and McLean present it in a naturalistic style, shooting at real working farms and trim rooms and even a cannabis industry convention, where Devi is bewildered by all the modern capitalistic innovations. "We wanted to let real life leak in around the edges of a scripted story," McLean says. "We really tried to keep it as true to the spirit of the place and to the current climate of the place as possible," Furloni adds.
The movie kicks off with Devi getting a notice from the government to shut down her farm, since she never applied for the proper permits to make her operation legal. Learning about real letters like that helped shape the arc of the narrative. "Once we heard about what was really happening, and we kept meeting people who this had just happened to them, we thought, this is it," Furloni says. "We incorporated that into the story."
As Devi attempts to keep her farm solvent, belatedly applying for permits while also still working her illicit contacts and attempting to pay her workers, she visits with neighbors who've adapted to the new regulations in different ways. One old friend from her commune days sells his farm and quits the business. Another younger colleague has transitioned to a fully legal operation, with modern, streamlined efficiency. Devi, a holdover from the hippie era, feels out of place in more ways than one. "We always thought about it as a cannabis film," McLean says of Freeland, "but we also always thought about it as a film about getting older in America, and a film about feeling the economic rug pulled out from under you."
To embody that range of emotions, the filmmakers rely on Fairchild, a veteran character actor who became a sudden indie sensation in her 60s as the star of the 2015 film Krisha, directed by her nephew Trey Edward Shults (It Comes at Night, Waves). There was never anyone else considered for the role. "We had her in mind since we watched Krisha," Furloni says. "We knew it had to be her."
Even in Freeland's most impressionistic moments, Fairchild keeps Devi grounded and real, someone you could easily imagine running into on an actual Humboldt pot farm. "There was a time in her life when she almost took this path," McLean says of Fairchild. "She found it very easy to relate and then to create around what we had given her." Furloni and McLean gave their actors room to improvise and worked with non-actors in the scenes set at actual cannabis-industry locations, including letting Fairchild interact with unsuspecting convention attendees. "It was the first day we shot with her, and we just went there and shot it almost like Borat-style," Furloni explains. "We couldn't have imagined some of those scenes that are in there, because they'd seem a little too on-the-nose almost."
Unlike the many cannabis documentaries that have proliferated in recent years, Freeland isn't built around sending a message, but there are lessons that cannabis consumers can take from Devi's story. "I see some encouraging signs of people caring about where their pot comes from, like they care about so many things, like where their clothes and their food comes from," Furloni says. "There is a chance of carving an industry in a slightly different way. We can only hope."
The filmmakers plan to continue exploring this semi-forgotten aspect of the cannabis industry with their next project as well. "We're currently working on a TV series idea that would look at the cannabis industry in the same region, but in the early '80s when it was just shifting from something that hippies did in their back yards to something that you can really make money with," Furloni explains. Citing both HBO comedy High Maintenance and Ray Raphael's influential nonfiction book Cash Crop as favorite takes on cannabis, Furloni and McLean have found a balance of serious analysis and emotional honesty in their approach to telling cannabis stories. People like Devi would approve.
Freeland is available November 19 on VOD.