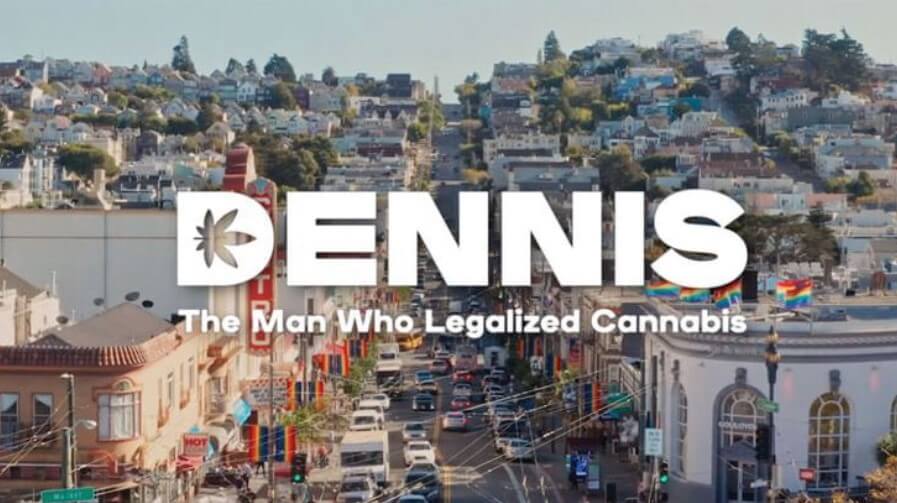 Dennis: The Man Who Legalized Cannabis
Although cannabis legalization has accelerated in recent years, the movement has been around for decades, and this 20-minute documentary short highlights one of the earliest cannabis activists to implement real change. Dennis Peron opened the Cannabis Buyer's Club in San Francisco in 1991 to provide medicinal cannabis to AIDS patients during the height of that epidemic. Also that year, he led the efforts to pass a bill legalizing medical cannabis in San Francisco, and he did the same for a statewide California bill in 1996. Peron died in 2018, but the documentary features testimony from friends, family and patients about his tireless efforts, at a time when he was often the only public voice for legalization. Archival footage shows Peron in his element, speaking at rallies and appearing in court during the frequent challenges to his activities. It's a slick, engaging tribute to a largely unsung hero of the cannabis movement, and a reminder of the sacrifices people like Dennis made to get cannabis where it is today. Watch free online at boneandgold.com/work/dennis-the-man-who-legalized-cannabis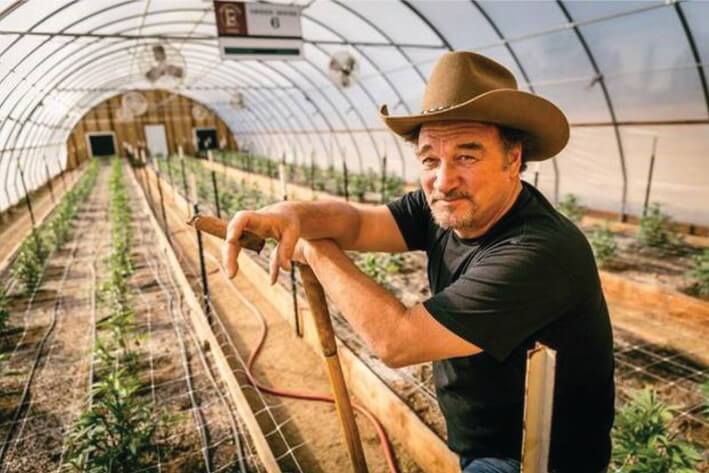 GROWING BELUSHI
Actor Jim Belushi generated a few headlines when he converted his property in southern Oregon into a cannabis farm,several years ago, and this three-episode reality show chronicles his efforts to bring his Belushi's Farm products to a wider market. Like a lot of reality shows featuring businesses run by colorful characters, Growing Belushi often resembles a sitcom, with a
supporting cast that includes Belushi's cousin and farm business manager Chris Karakosta, a couple of slacker employees, and Captain Jack, a renowned cannabis grower whose strains were
popular among early Saturday Night Live cast members (including Belushi's late brother John). But it also features the exuberant Belushi offering up earnest cannabis education, and his travels
to Colombia to learn about that country's complicated history of cultivation. Belushi's boundless energy can get a bit exhausting, especially when he's singing and dancing and bouncing around,
but his genuine passion for the healing powers of cannabis shines through. Belushi may be an incorrigible ham, but he's a ham with a message. Streaming via cable on demand and the Discovery Go app, and available for digital purchase.
Loafy
Saturday Night Live alum Bobby Moynihan created and stars in this goofy Comedy Central digital animated series about a stoner manatee named Loafy, who deals marijuana out of his tank at the zoo. Moynihan recruited tons of his comedy pals to voice other ridiculous characters, including Ron Funches as Loafy's wide-eyed son, Cecily Strong as Loafy's hipster human girlfriend, Jay Pharoah as an angry zookeeper and Kevin Smith as a camel named Mar Camel who thinks he's Mark Hamill of Star Wars fame. The show is filled with that kind of smart-dumb humor, much of it the result of improvisation among the voice actors, which is then translated into animation (there's at least one instance in which you can still hear an actor about to crack up during an improv session). Loafy goes on a diet, accidentally becomes famous on social media, and plays Dungeons & Dragons, among other low-stakes activities, and the episodes (which only run about six minutes each) have the same affable appeal as hanging out with your baked buddy on the couch. Streaming on Comedy Central's app and YouTube channel.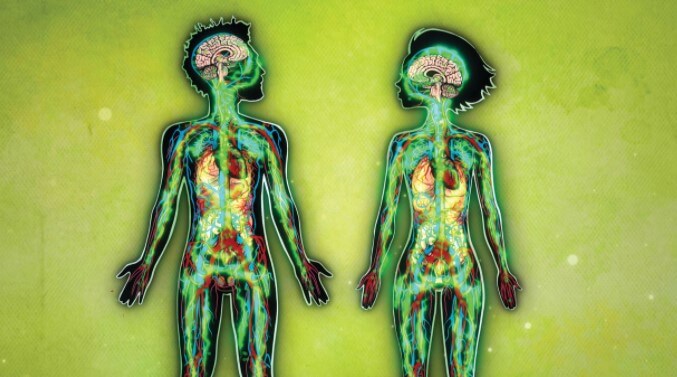 CBD Nation
Although it doesn't necessarily break new ground in its case for the medical benefits of cannabis, director Dennis Jakubovic's documentary feature presents its material clearly and forcefully, using a number of affecting personal stories to illustrate the importance of safe, legal access to medicinal cannabis. Jakubovic lays out the basics of how cannabis interacts with the human body, and he details the sometimes spotty history of medical cannabis research, often hindered by governmental restrictions. The movie's interviewees are serious experts with impressive credentials, and Jakubovic takes a clear, rational approach to presenting his evidence. He also puts human faces to the facts and figures, from a devoutly religious single father who used cannabis to treat his son's severe epilepsy (and eventually opened his own dispensary), to a plucky tween girl who lobbied her state legislature after cannabis helped treat a potentially deadly tumor in her skull. Anyone well-versed in the medical cannabis movement will probably find little new here, but it's a solid, well-produced intro to the subject for a wider audience. Available for VOD rental.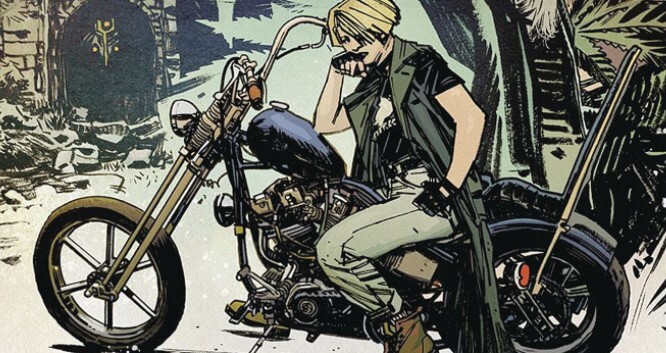 Grendel, Kentucky
The classic story of Beowulf gets a modern update filtered through exploitation movies, Sons of Anarchy and Smokey and the Bandit, in this comic book series from writer Jeff McComsey and artist Tommy Lee Edwards. In the early 1970s the town of Grendel is the pot capitol of Kentucky, with an empire run by the Wallace family. What's the secret to the town's dominance in the underground weed market? It's a monster that lives in an old coal mine, which must be appeased with a human sacrifice once a season. But when Clyde Wallace dies while attempting to take on the monster, it's up to his foster daughter Marnie to avenge Clyde's death and destroy the monster for good. Marnie is a badass biker who runs an all-female motorcycle gang called The Harlots, and she makes for an entertaining twist on the Beowulf figure, while Edwards' art captures the scuzzy exploitation style and the Southern Gothic tone. Issues #1-2 available at comic book shops and digital retailers.