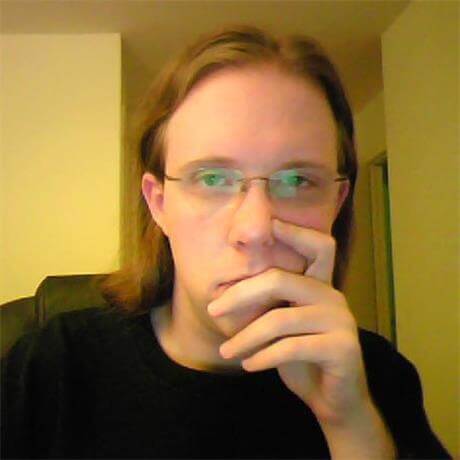 Josh Bell
Oct 04 2021 . 6 min read
Doug Benson
Few celebrities have made cannabis a central part of their public image as much as comedian Doug Benson. From his earliest days in stand-up, Benson has been an outspoken cannabis user and activist, and most of his successful projects, from stage production The Marijuana-Logues to web series Getting Doug With High to courtroom reality show The High Court, have involved cannabis as a key element. "I've gotten my best ideas when I'm high," he told High Times in March. "Also, some terrible ones."
With his affable stoner image, Benson comes off as goofy and approachable, but he's also a hardworking advocate for the cause he believes in. His 2007 documentary Super High Me starts with a premise that sounds like a silly parody of Morgan Spurlock's hit Super Size Me, but its examination of Benson's marijuana usage reveals a serious message along with the comedy.
Benson's love of cannabis is rivaled only by his love of movies, and he's been hosting his popular podcast Doug Loves Movies since 2006. The podcast combines Benson's laid-back, sarcastic persona with a deep knowledge of cinema, extending to the guests who join Benson and the various movie-themed games that they play. The podcast's signature feature is the Leonard Maltin Game, built around pithy movie descriptions from the legendary film critic's comprehensive movie guides. Benson brings the live version of Doug Loves Movies to the new Wiseguys comedy club located in Downtown Las Vegas's Arts District, along with special guests to be announced. Obviously, the show starts at 4:20 p.m.
Doug Loves Movies: October 9, 4:20 p.m., $25. Wiseguys Las Vegas, vegas.wiseguyscomedy.com.
Reggae Rise Up
It may technically be fall, but in Las Vegas summer weather often lasts well into October, which means that this month is still the perfect time for an outdoor reggae festival. And fans of Reggae Rise Up have been waiting a long time to enjoy their favorite bands under Vegas skies, with multiple pandemic-related postponements pushing the festival. Vegas remains a reggae haven, so the enthusiasm for this event and its performers has only grown during its time away.
Headliners Slightly Stoopid and Dirty Heads are both regular Vegas visitors, chilled-out reggae rock bands that provide the perfect soundtrack for the desert heat. Both bands hail from Southern California, and are heavily influenced by SoCal reggae-rock legends Sublime. Late Sublime frontman Bradley Nowell signed Slightly Stoopid to their first record deal, and one of Dirty Heads' most popular songs, "Lay Me Down," features guest vocals by current Sublime With Rome frontman Rome Rodriguez.
The good vibes continue all the way down the Reggae Rise Up bill, with reggae mainstays like Matisyahu, J Boog, Collie Buddz, Common Kings, Inna Vision and more. It's pretty much inherent to reggae and its offshoots that these artists are cannabis supporters, and many of them promote their own cannabis brands, from Slightly Stoopid's Stoopid Organics to Collie Buddz's Bermuda Triangle strain to Dirty Heads' Stick-E-Vape. The music's association with cannabis has never been a secret, but artists can now embrace it even more openly, just adding to the upbeat atmosphere that defines a reggae show.
Reggae Rise Up: October 9-10, $85. Downtown Las Vegas Event Center, reggaeriseupvegas.com.
Electric Daisy Carnival
At Electric Daisy Carnival, promoters refer to attendees as "headliners," and that's not just a cute marketing tactic. Sure, the festival features a stacked line-up of electronic dance music's top artists, but if you look at pictures from festivals past, almost all of them focus on the people in the crowd. That's because EDC is more than just a music festival: It's a communal gathering place for fans of electronic dance music, who embody the scene's old-school mantra of PLUR ("peace, love, unity, respect").
It's been a long time since raves were an underground phenomenon, and the artists performing at EDC are some of the biggest names in music. But the festival keeps that spirit of solidarity alive, especially in difficult times. "I wanted to take a moment to thank you for joining us under the electric sky in 2021," EDC founder Pasquale Rotella said in an August email to ticketholders. "I know it's been a rough couple of years getting to this point, but I'm excited to know we'll all be reunited once again on the dance floor."
This year's EDC attendees will be dancing to the music of superstars like Alesso, The Chainsmokers, Kygo, Diplo, Paul Oakenfold and many, many more. Plenty of EDC's biggest acts are regular performers at Vegas nightclubs, but the festival gives them a chance to stretch their artistic muscles for a dedicated audience of music fans. The festival's trippy visuals are just as important as the music, making for three days of immersive, mind-expanding entertainment.
Electric Daisy Carnival: October 22-24, $379-$779. Las Vegas Motor Speedway, lasvegas.electricdaisycarnival.com.
Phish
No two Phish shows are alike. The veteran jam band has set the standard for just about every other artist in the genre for nearly four decades now, and the creativity of Phish's live sets remains unparalleled. Jam bands exist to be experienced in the moment, so the lengthy concert hiatus has been particularly brutal for Phish and similar acts. So Phish's return to Las Vegas this month is especially triumphant, not only as a chance for fans to catch the band in concert again, but also as the continuation of two beloved Phish traditions. The band has been performing multi-night stands in Las Vegas for many years, as a gathering point for fans from around the country.
Phish also has a longstanding practice of donning "musical costumes," performing an entire album by another musical artist as part of its Halloween show. A few of these past musical costume shows have taken place in Vegas, and there's every reason to believe that Phish will pull out another surprise set of covers at their Vegas Halloween show this year. Past musical costumes have included albums by The Beatles, Pink Floyd, Talking Heads, David Bowie and more.
Cannabis has always been an integral part of the Phish experience, from fans who use it to enhance their listening to the band members who use it to enhance their creativity. And the open, welcoming nature of the Phish fanbase means that there's always plenty to go around at every Phish show, all the better to appreciate each unique experience.
Phish: October 28-31, 7:30 p.m., $85-$230. MGM Grand Garden Arena, mgmgrand.mgmresorts.com.