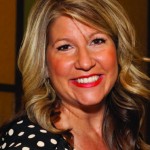 Beth Schwartz
Jul 21 2019 . 7 min read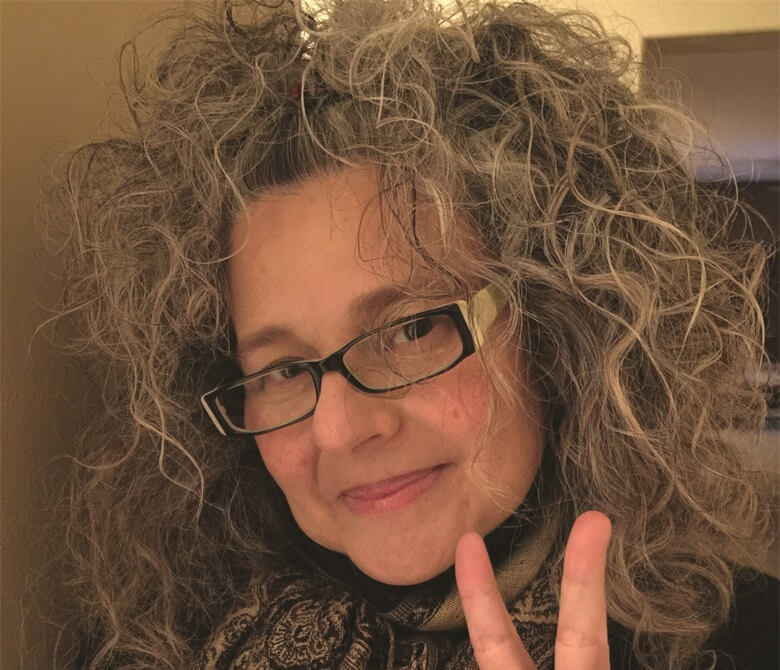 When I arrive, the class is buzzing. The room is quickly filling up and Bob Dylan's 1964 anthem "The Times They are a-Changin'" is playing as students greet one another and chit-chat. I survey the room noticing that it's not your typical student body. The majority of the students have grey, white or no hair and aren't sporting books and backpacks, but instead orthopedic shoes and there are even a few walkers.
It's the last class of the spring 2019 semester in a non-credit course offered by Osher Lifelong Learning Institute (OLLI) at UNLV's Paradise Campus, where the courses are designed specifically for retired and semi-retired adults. But most interesting is the topic: "Hemp, Cannabis & CBD: The History, the Hype and the Healing."
The hunger for a class focusing on the topic was so sharp this past spring that OLLI's first foray into the subject matter at UNLV quickly reached its maximum enrollment at 140 students (OLLI's summer course, titled "Hemp, Cannabinoids and a Deeper Dive," in session June 6-July 25, 2019, is also at capacity). "I'm from New York so I have kind of a skeptical personality so when I saw there was a good response, I thought all these people want to come and heckle me but that wasn't the case
at all," instructor
Tisia Stemp tells me with an infectious laugh.
In fact, Stemp's students were so genuinely interested in the subject matter she was presenting that she had to adjust how she conducted the class. "I started having to slate 45 minutes before and after class to answer questions," explains Stemp, whose educational pedigree includes a B.A., B.S., and M.Ed. "We had all these different students who were just looking for good information about CBD and cannabis."
Stemp believes that the popularity of her class has to do with people searching for different and untraditional options their physicians may not be presenting to them. "People are really hungry for the hard sciences and want to find alternatives to take care of themselves," says Stemp, who taught in the Clark County School District for 16 years. "At OLLI I found that none of the students wanted to be slaves to pharmaceuticals. Either they were there because they were trying to find an alternative or because they don't want to take opioids or they wanted to find something that will allow them to live the life they would like to."
A few of the topics Stemp covered throughout her spring class included the history of cannabis, the body's endocannabinoid system, Dr. Ethan Russo's research (Director of Research and Development for the International Cannabis and Cannabinoids Institute), Raphael Mechoulam's research (scientist well known for discovering THC), and the difference between shopping for and making your own cannabis products at home.
As for subject matter that was off limits, "oddly, discussions around paraphernalia couldn't be used. And they (UNLV) preferred to limit any content regarding THC or cannabis' psychoactive property, tetrahydrocannabinol. It's important for us at the university not to teach a biased curriculum," says Stemp, who is more than just an educator. She is also a believer, using her background in psychopharmacology and knowledge of naturopathy and holistic health practices to start a product line of hemp- and CBD-infused oils, body butters and creams with business partner Manny Arizala in 2017 called Abakka Fine Hemp and CBD.
Stemp had to be careful not just in developing the course's curriculum, but also in choosing her language appropriately when in class. "I needed to make sure when I spoke, I didn't come across as promoting the use of psychoactive substances."
In addition to inviting in lecturers and guest speakers throughout the semester that included everyone from Reiki masters to chiropractors discussing cold lasers, "we would also watch documentaries and shows with Dr. Oz or Dr. Gupta. Although it was confusing because they would use hemp and cannabis interchangeability. They didn't have a grasp of the genus and that there's a difference between cannabinoids, which was an important part of the curriculum I wanted the students to leave with a very good comprehension of."
Understanding the differences between the various cannabinoids led to plenty of vigorous discussions during the semester. "We had scientists, integrative practitioners, there was excellent debate," offers Stemp of the makeup of her students. "For some of my students who were retired from the pharmaceutical world, they were wholly about THC and knew nothing about CBD (cannabidiol) and they couldn't differentiate between the two. It had been ingrained in them for so long that cannabis is THC that no matter how many times I explained the difference between THC and CBD, they couldn't separate those cannabinoids because they had been bombarded so much with the evils of THC."
During the semester Stemp also taught her students how to interpret research. "When examining research studies, we looked at why they were doing the study, who funded it, how was it released, who stood to gain, etc. A lot of them were looking around at studies and started to be able to discern a hemp study from a THC study from a CBD study," she explains.
Stemp had certain takeaways she definitely wanted her students to carry with them as they hit the real world to visit dispensaries. "To me it was important for them to understand the difference between psychoactive and non-psychoactive parts of the plant. Also, I wanted them to know how to read labels and how to tell a good product from a bad product," says Stemp of buying products like CBD in a nonregulated industry. "We need to know what we are looking for and if we can't decipher that then we need to ask questions. I loved hearing about the 70-year-old ladies from my class going into the dispensaries and asking about batch numbers and expiration dates. I was so pleased they were so empowered to advocate for themselves. That was one of my goals."
As the last class of the semester begins to wind down, a few of the students share that they, feeling encouraged by Stemp and their newly acquired cannabinoid knowledge, finally felt comfortable enough to ask their physicians about using CBD as a treatment option. When Stemp inquired how that went, the students relayed that their doctors either didn't know much or would poke fun at them for asking about cannabis wondering if they just wanted to get high. Needless to say, the students were incensed that a physician would not take their medical inquiry seriously.
Stemp is unfazed by their negative experiences but that's because she takes more of a practical approach to life. "Of course, age has its way of forcing you to do things you wouldn't have considered before," she says of people becoming open to cannabis use for medical reasons. "Ten years ago, if you would have asked me if I would be teaching a class on cannabis, I wouldn't have believed it. But I am in education and that's what I have been doing all my life—giving people information to show them how to shop better or to allow kids to discover the wonders of the world or help people who are in the fourth quarter of their life become informed so they can take better control of their health and live the kind of life they want."