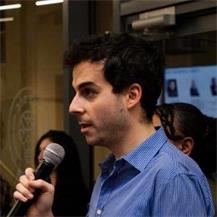 Josh Kasoff
Jul 19 2019 . 5 min read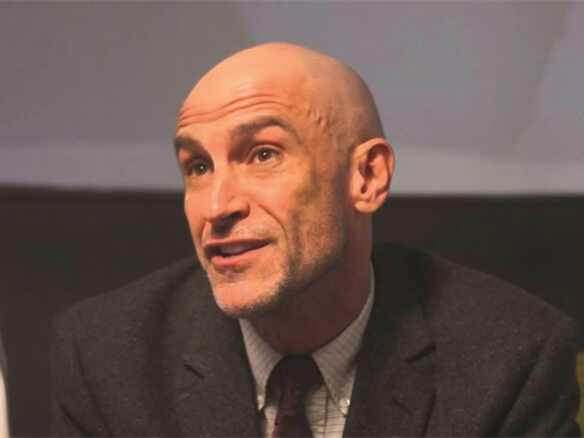 "Your path doesn't always make absolute sense until you look back," offered Trey Reckling, who holds the titles of Director of The Academy on Cannabis Science, and Training and Development Manager of the Seattle-based Have a Heart chain of dispensaries, of his unique journey in the field of education. Regarding his personal and professional path, even Reckling's in wonder of the nontraditional path he's taken.
Reckling began his journey in a far more traditional field of higher education. For nearly two decades he worked at Savannah College of Art and Design in the roles of ombudsman and Director of Student Involvement. As ombudsman, Reckling taught conflict/problem resolution skills to the parties whom he acted as a mediator between by "helping students with their co-curricular activities that help make them more employable," said Reckling. "We were always looking for ways to make sure the classroom became a practical experience or a practical application."
Longing for a new professional opportunity, Reckling decided not only to change coasts, but also change subject matter. "We moved to Seattle because we loved the city and expected it to be ground zero for incubation of this new industry," he recounted of seeking to get involved in cannabis.
After his initial arrival to The Emerald City in 2014, Reckling became involved in almost every aspect of Seattle's cannabis industry. Holding many positions throughout the past half-decade, Reckling has been a sales and marketing consultant for Kush Tourism, served on the board of directors of the Washington Marijuana Association, and became a cannabis writer/columnist in publications that included The French Toast, Out.com, Men's Health, and Salon.
Through all his advocacy and work in a fledging industry, Reckling noticed an area within the cannabis community that was sorely lacking. "Education [in cannabis] was unfortunately one of those things that wasn't being addressed. Our regulators and regulators in other states go to a lot of trouble to create a framework, and education often is not part of that conversation, especially in the early days. So, we found a part of the market that really needed us."
In January of 2016, Reckling founded the Academy of Cannabis Science. "There was no standard of cannabis education and so we set out to establish that. It was a prime time to grow up a little bit and try to do our best to raise the bar and bring the cannabis IQ up of everybody that we worked with," explained Reckling.
The Academy offers a number of classes that range in subject matter from a course that separates facts from widely believed fiction surrounding cannabis usage entitled "Beyond Folklore and Pseudoscience" to teaching consumers the proper methods to cultivate quality cannabis in their home garden.
"Here in Washington, we were the first program approved by the Washington Department of Health to train medical marijuana consultants, those who would work with patients. So, we were fortunate enough to get a partnership with Seattle Central College for that and help them to found their Cannabis Institute," said Reckling.
With classes that include "Cannabis Strain Science" and "Medical Marijuana: Qualifying Conditions and Product Selection," the subject matter of Seattle Central College's Cannabis Institute's selection of courses are wildly different in scope yet are equally as important for those aspiring to be either medical marijuana consultants recognized by the Washington Department of Health or hold other positions within the industry.
Understanding the need for quality cannabis education in other legal states, Reckling and the Academy of Cannabis Science reached out to the Continuing Education department of the University of Nevada, Las Vegas. "They (UNLV) said it's legal in our state now. What more responsible thing to do than to help prepare these people who are going to be serving the public. They recognize when we talk about keeping the community safe, one of the best things you can do is help people understand the risks, the rewards, the possible contraindications with medicine, appropriate dosing and all the rest," Reckling said of partnering with UNLV's Cannabis Academy. "A few years later, we're fortunate enough now to have this additional partnership with UNLV. The Director of Continuing Education has been brave and committed and helped us to expose a lot of people who might not have had that experience or might not have taken that experience until they saw it was offered by an accredited university."
Reckling teaches a variety of cannabis courses at UNLV's Cannabis Academy. Two of the courses include the science behind cannabis' possible benefits for veterinary medicine and how cannabis could assist in the public health battle against the nation's opioid epidemic. "We talk about the opioid epidemic and what helped to lead us to be here culturally. We talk about the role that some pharmaceutical companies and some physicians have played in that, the risk that is posed to the public and obviously the tragedy that it's led to. And then we talk about cannabis and how for some opioid patients, cannabis is a replacement therapy," explained Reckling. "But we always encourage people to talk to their physicians and to never diagnose themselves and change their therapy. But we do want to give them enough information to go to their physician and mention their concerns with going on an opioid regimen or that they'd like to cut back on usage. This crisis is too serious to not consider all options and so we're happy to engage with people who may have never considered this for themselves."
Even with the popular subject matter and the preconceived notions that the class is just about "getting high," Reckling is crystal clear that the course isn't meant to advocate for use of cannabis or alter anyone's current medicine regimen. "We're not trying to convert people or to try to encourage use. The school and I are in agreement on that. Sometimes, people might think our intent is something else and to us it's all about public safety and helping people bring up their knowledge base."