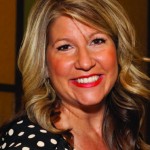 Beth Schwartz
Aug 11 2018 . 8 min read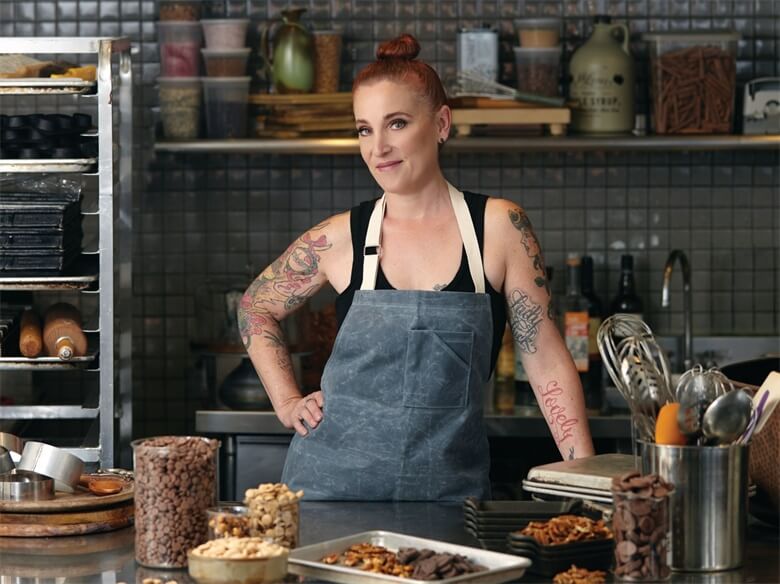 This is the day I have been waiting for. Most would tell you the day they were holding their breath for was when they could finally buy marijuana legally. Others will tell you it hasn't happened yet, and for them it will be when the federal government lifts the ban on cannabis prohibition. For me it's now.
For someone who treats her taste buds as a temple and regularly worships at the altar of the food gods -- taking enormous pleasure in morsels that range from intricate omakase delights to the simplicity of her mother's just-out-of-the-oven coconut bread -- I recognize that a turning point in cannabis' evolution has arrived. This is a watershed moment to be acknowledged because nothing says an industry has made it like a James Beard Foundation Award-winning chef joining the fray and bringing the cred.
In my way of thinking (and eating), normalizing an outlier begins when someone from the mainstream joins the movement and gives it their stamp of approval. In this case, a well-worn path has just been turned into a street with the arrival of a culinary badass who brings all the sass and substance necessary to fit it into a rebellious industry -- causing the masses to sit up, take notice, and realize it's much more than a movement. It's now a lifestyle.
MEET MINDY
Because a James Beard award is the food world's version of an Oscar, chef Mindy Segal is someone who should be on your radar. You need to know about her because of the way this ginger-tressed, artfully-tatted visionary is parading into the cannabis space all sweetness and light.
By virtue of being the first big-name chef to come into the cannabis industry, launching her edibles in Nevada, California and Arizona this year, Segal is bringing food cred to a space that really could use it. "I am the first James Beard award-winning chef in the arena, there is nobody like me in the industry as of late and I think that just alone is huge," Segal says of shifting the edible paradigm.
It is huge -- because with her entry into the space, cannabis takes another step toward normalization. Sure, there are plenty of products in the edible space but how many are bringing culinary talent at this level? And Segal gets the gravity of what she is doing with regards to the rest of the culinary community. "I don't think I am bringing the gourmet product to the space, I think that other people are doing really great products. I don't want to own that, but I do want to own that I'm the chef who has recognition on my side and I am bringing that to the edible community. I am saying, 'Hey, so let's all do it, let's all do this'," she enthuses, her voice rising. "Take our knowledge and our side of the thought process and bring it to the cannabis industry."
FEEDING THEIR SOULS
Don't think that Segal is jumping in the fray just because it's the trendy thing to do. At 50 years old she's most definitely already made it and doesn't need the hassles that go with cannabis as inherently as marshmallows go with graham crackers. She is 30 years into a culinary career that includes opening a popular restaurant called HotChocolate in Chicago in 2005. Had a best-selling cookbook "Cookie Love" published in 2015. And, of course, the aforementioned Beard award she won in 2012 for Outstanding Pastry Chef. For all intents and purposes, she could sit back and rest on her accomplishments and accolades. But for the self-taught chef, cannabis is as familiar for her as the recipe she concocted decades ago for her famous brittles.
"For me it was such an obvious parallel to what I do in my restaurant. In my profession I make people happy, I feed them, I feed their soul. For whatever reason or whatever occasion, they're eating in my restaurant or eating my food and I felt like it was such a parallel to what I am doing in the cannabis industry," explains Segal, who calls herself "a huge advocate for cannabis." "The whole idea was to bring a girl who owns her own restaurant, has a cookbook, and is passionate about pastry and food and bring it into the cannabis arena and not only make it approachable like I'm doing it, so anybody can do it, but to also show that there's nothing wrong with this beautiful plant and to make this great chef-driven product."
FAMILIARITY BREEDS SUCCESS
A great product best starts with something you already know. For Segal, it's her line of artisanal edibles which have been patterned after her signature decadent brittle bars that have made her a sweetheart of the confections world. In addition to milk chocolate peanut brittle, dark chocolate almond toffee, white chocolate raspberry cream and marshmallow graham, she has also perfected homespun baked goods for the line that include snickerdoodles, chocolate chip cookies and chocolate fudge brownies.
Segal hasn't changed her baking philosophy and her cookie love continues with cannabis. "My approach is to be chef-driven and ingredient-driven. I think my artisan brand is very high quality. I am so proud of them," she explains of Mindy's Artisanal Edibles, describing them in her high spirited way as "fucking excellent." "I've been making my toffee smoked almond brittle and the milk chocolate brittle for years. I don't even remember when I haven't been making them and we wanted them to taste exactly like my brittles, so we put clear [distillate], which has no taste or odor, in the brittles. I want to give people in the cannabis arena the same experience they would have in my restaurant or at a party if they brought my brittles without being dosed."
She is quick to add that cannabis is just another ingredient. "I just think about cannabis as another ingredient I am adding to my candy. It's just another ingredient on the list," she relays.
The only major difference is she now works in a kitchen as well as a lab. "Our kitchen is in the same facility as Cresco's lab, so they are making the oil for us," says Segal of the company she sources her distillate from. "You get to see the process from start to finish. So, you can go in the clone room, you can go in the grow room, then the drying room and can go into the lab and see them doing all the processes that it takes to get to the clear liquid. It's very inspiring as a chef."
SOMETHING FOR EVERYONE
When the rebel with a cause decided to make her foray into the edible space her goal was to develop two lines. "I would have my higher-end Mindy's Artisan Edibles line and they are recipes exactly from my cookbook," she explains. "Then I wanted a more approachable line like Mindy's Kitchen which is the fruit-forward candies, gummies and chews with the winterized oil. It's just a different price point than the luxury brand with the whole idea that I am hoping I have something for everybody."
Segal's line of fruit focused candies is infused with RSO and winterized sativa, indica and hybrid oil and is geared to the cannabis lover who likes the taste of cannabis in their edibles. "It has strain-specific cannabis and flavor profiles, so we match the natural flavor with the indica and sativa we are using. I really believe that the flavors we are getting are pretty good," offers Segal. "There are multiple types of people who are eating edibles and some people are connoisseurs who want to taste the strain, so we use winterized oil which has flavor, and we match it with the fruits we are using. We didn't want it to be so harsh or bitter and plant- or herb-forward. Some of that herb goes with the strawberry, cherry, and champagne flavor of the candy in the gummies -- they all kind of match each other and complement each other which I think is great because I get the best of both worlds."
Later this month Nevadans will have the chance to see for themselves just what the self-named Mistress of Deliciousness is bringing to the dessert table as she launches her two lines in local dispensaries. "To see this project actually be put in a package and have cannabis in it is one of the proudest moments of my career," Segal enthuses. "I have worked on this for so long to get the right blend of different kinds of chocolate together to create these flavors and to see this hard work come to fruition -- it's just like my cookbook, it's exactly the same feeling -- I feel like a proud parent. I am so excited about my brand being in Nevada, and to see people enjoying it."
As our interview winds down, Segal's can-do attitude is unflagged even though she is battling a cold. "Let's make a great product and let's make it be effective. Let's make it a great experience for people, let's destigmatize it," she says, summing up her entry into the cannabis space. An entry she will make as seamlessly as she makes her famous brittles while bringing us all along for the sweet ride.