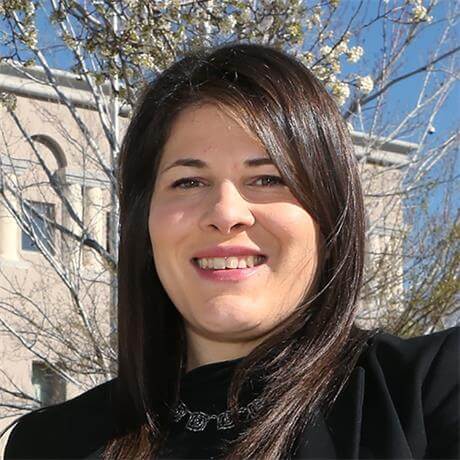 Riana Durrett
Jun 30 2017 . 4 min read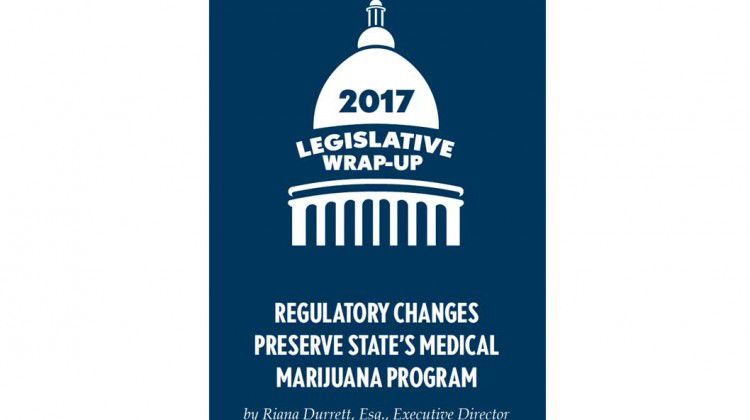 As the dust from the Nevada legislative session settles, it's time to take a look at the changes expected to take place in Nevada's marijuana industry. During this past legislative session, the Nevada Legislature focused primarily on issues related to medical marijuana as decisions about "retail," or recreational marijuana, will be made by the Department of Taxation.
One major focus of the legislative session was to improve and preserve the medical marijuana program. Ahead of the session, Nevada Dispensary Association (NDA) members expressed concern that the medical program could be vulnerable, given the difficulties patients experienced in obtaining patient cards in the past as well as other hurdles faced by the program. With this vulnerability in mind, the NDA sought to improve access for patients, in addition to making other changes meant to ensure the continued sustainability of the program.
The NDA was fortunate to find a dedicated ally in Assemblyman Nelson Araujo, who sponsored Assembly Bill 422 and Assembly Bill 463 specifically to make changes to the medical marijuana program and ensure its continued viability. When I originally appealed to Assemblyman Araujo in hopes that he might sponsor bills supporting the medical marijuana program in Nevada, I was unaware of how much time and effort the request would demand of him. Fortunately, the Assemblyman was knowledgeable about the program and worked tirelessly to pass bills that would improve patient access and allow for streamlined business operations and regulatory functions. Assemblyman Araujo worked closely with the Godfather of Nevada's marijuana industry, Senator Richard "Tick" Segerblom, to ensure that both the Assembly and Senate could pass a bill that would allow the program to continue to accommodate the needs of patients and the businesses that are essential to the continued success of
the program.
The highlights of these efforts, which become effective July 1, include:
Patient Access:
Allows patients to access medical marijuana the same day they see a doctor, similar to any prescription medication, by allowing patients to furnish their application for a patient card to a dispensary
Expands who can issue recommendations for medical use of marijuana
Allows patient cards to be valid for up to two years
Reduces the cost of a patient card
Changes to Regulatory Framework:
Changes wholesale tax structure to
allow for "single stream" of medical and retail products (*This was originally in AssemblymanAraujo's AB463, but was moved to, and passed in, Senate Bill 487)
Allows any person over 21 to enter a medical marijuana dispensary
Caps fees and taxes imposed by local governments
Transfers the medical marijuanaprogram, except the portion relating to patient cards, to the Department of Taxation
Clarifies and extends reciprocity to patients from qualifying states
Allows individuals to apply to Taxation to work for, or provide services to, a medical marijuana establishment
Changes requirements for renewing or transferring ownership
Many other bills relating to marijuana were introduced with varying results. The highlights include:
Passed:
Additional 10 percent excise tax on retail sales
Restrictions on packaging, labeling, and advertising of edible marijuana
Allowing hemp growers to sell directly to medical marijuana establishments
Failed:
Consumption lounges (this may still be attainable at a local level)
Adding opiate addiction as a qualifying condition for a marijuana patient card
Addressing the concealed carry issue
Allowing organized labor to enter into agreements with medical marijuana establishments tom participate in apprenticeship programs
Expansion of the ability to grow at home
Of the 23 bills introduced relating to marijuana--ranging from concealed carry rights to registering to work in the industry--only approximately one-third of those bills passed and, of that third, only a handful were signed into law by Governor Sandoval. While session was ongoing, NDA, along with other industry stakeholders, participated in the hearings, public workshops, and adoption of the temporary regulations (regulating retail marijuana) and in the Governor's Task Force, which will help shape
permanent regulations.
The NDA is grateful that Nevada lawmakers, regulators and industry stakeholders pulled together to support Nevada's medical marijuana program this session, which has been widely commended as a national model in several areas, including inventory control and testing standards. In addition, the Department of Taxation has accomplished the seemingly impossible task of implementing a new government program (retail sales) in only approximately six months and we look forward to implementation of their well-developed, comprehensive regulations on July 1.
For a list of Nevada dispensaries selling recreational marijuana, please visit www.elevatenv.com/NevadaGoesRec