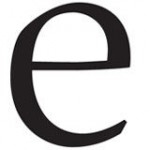 elevateNV
Feb 01 2021 . 6 min read
By Layke Martin, Executive Director, Nevada Dispensary Association
The Nevada Dispensary Association (NDA) represents the majority of cannabis dispensaries in Nevada and is the leading advocate for the cannabis industry in our state. As the 81st Legislative Session gets underway on February 1, 2021, to follow are some cannabis-related bills that we are watching, as well as some background on the state of the industry.
STATE OF THE INDUSTRY
The cannabis industry in Nevada looks a bit different than it did during the last legislative session. The industry has established itself as an important generator of tax revenue and jobs, even during the COVID-19 pandemic. The cannabis industry brought the state $105 million in excise tax revenue in Fiscal Year 2020. Those funds go to education, per Senate Bill 545 which reallocated the excise tax on retail sales from the state's Rainy Day Fund to the Distributive School Account.
Lawsuits that arose from the Department of Taxation's licensing process in September 2018 have been mostly resolved, and additional dispensaries are finally opening. There are currently 79 open dispensaries, and the remaining licenses must open before February 5, 2022.
Finally, this is the first legislative session since the Cannabis Compliance Board (CCB) was created. Modeled after the Gaming Control Board, the CCB took over as the state's licensing and regulatory authority for the cannabis industry in July 2020. The Governor's impressive appointments to the CCB include former Supreme Court Justice Michael Douglas (who serves as Chair), former Gaming Control Board Chair Dennis Neilander, banking executive Jerrie Merritt, Dr. Bryan Young, and former Nevada Dispensary Association Executive Director Riana Durrett.
CURBSIDE PICKUP
Based on the Bill Draft Requests (BDRs) submitted so far, some of the issues the legislature will be addressing include curbside pickup, packaging and labeling, the illegal market, and social use venues.
Governor Steve Sisolak authorized curbside pickup through an Emergency Directive in April 2020. Curbside orders must be placed in advance online or by phone, and then the customer or patient pulls into a designated space to pick up the order. There are safety and security protocols in place, including cameras and lighting, and the requirement that no passengers in the vehicle are under 21 years old.
While curbside pickup was originally designed to allow cannabis retailers to meet customer demand while maintaining reduced store capacity during COVID-19, local customers and patients have embraced the convenience. Clark County and North Las Vegas have gone a step further, allowing drive-through windows at dispensaries.
The CCB, with the NDA's support, will be bringing a bill to make the option of providing curbside pickup a permanent feature, while maintaining the ability of local governments to regulate land use and determine whether a location is suitable.
PACKAGING AND LABELING
The intention of cannabis product labeling is to provide clear warnings and relevant information such as potency and ingredients. However, many of the packaging and labeling regulations have not been updated in years, and therefore do not reflect modern production, new safety standards, or public health expertise.
The NDA is advocating for a comprehensive review of packaging and labeling regulations. While the majority of reforms will be made through the CCB's regulatory process, the NDA has proposed some statutory changes to give the CCB flexibility in determining how important information and warnings are conveyed on packaging and labels.
TACKLING THE ILLEGAL MARKET
Even though sales of cannabis are legal in Nevada, an illegal market still exists, which is bad for the state for several reasons. Illegal distributors do not pay taxes, so the state loses out on revenue that could go toward education. There are safety concerns as well, as illegal sellers are not subject to the strict regulations protecting underage sales or limits on consumption. The product itself is not tested for potency, harmful chemicals, or additives.
At least one bill this session attempts to address the illegal market by imposing civil penalties for advertising and operating a business without a license. Similar to the way the Nevada State Contractors Board imposes penalties for unlicensed contractors, this would provide a tool for reporting and imposing fines on illegal cannabis businesses.
In addition to developing tools such as civil penalties to combat the illegal market, one of the greatest prevention measures is ensuring the legal market can compete for sales. Regulation and taxation must be reasonable, so that high costs of safe, legal products do not drive consumers to the illegal market. Thus, the cannabis industry will also be keeping a close eye on any new taxation measures.
SOCIAL USE VENUES AND PUBLIC CONSUMPTION
At least two BDRs will attempt to address the state's current prohibition on public consumption of cannabis. It is still the case that while cannabis may be purchased legally for adult use, public consumption is outlawed. Some argue that this leaves tourists, in particular, without a legal place to consume.
At the close of the last legislative session, the Governor signed a bill creating a moratorium on social use venues until the newly created Cannabis Compliance Board could study and report on this issue. The CCB hasn't taken a stand on whether social use venues should exist or not, only that the CCB should be the regulatory authority for these venues, as it is with all other cannabis licenses.
One proposal would allow for social use venues, also called consumption lounges, to be opened adjacent to current dispensaries like a tasting room. Another model is for businesses such as a coffee shop or yoga studio to allow cannabis use on site, but not sell cannabis. Also proposed are temporary permits for consumption, and potentially sales, at events such as outdoor concerts.
CONCLUSION
The 81st Legislative Session is bound to be unique. Lawmakers will be in Carson City, but due to COVID-19 restrictions, there is limited physical access to the legislative building for everyone else, at least in the first several weeks of the session.
This session is unique for cannabis too, in that the industry is more established. As a result, the focus this session is less about setting up rules and regulations to govern the industry and more about making administrative changes and giving the CCB the necessary flexibility to modernize regulations. Additionally, legislators are seeking to address areas left unresolved in earlier sessions, such as locations for people to legally consume cannabis and adding tools to combat the illegal market. The Nevada Dispensary Association's role this session, as always, is to advocate for reasonable and thoughtful legislation, regulation, and taxation of the cannabis industry.