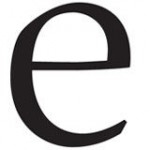 elevateNV
Dec 09 2021 . 6 min read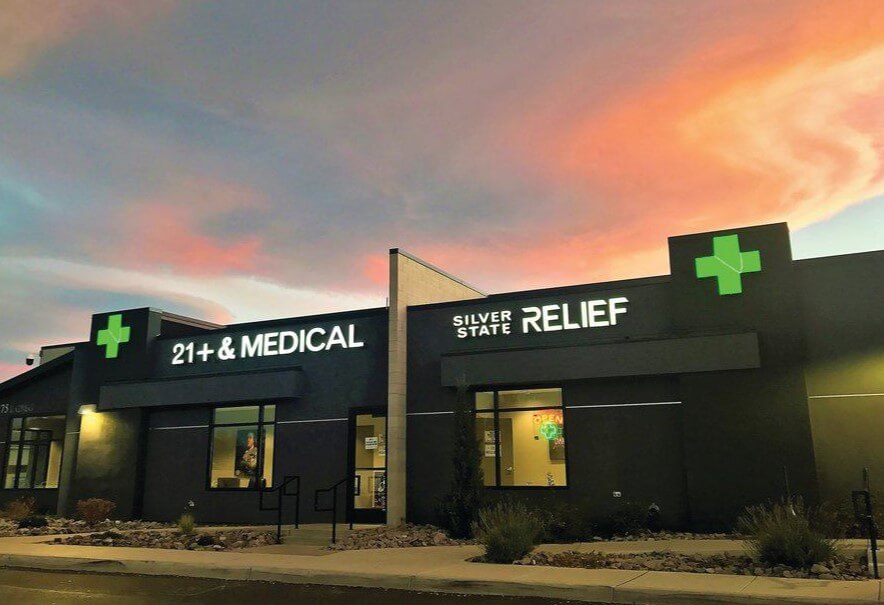 For the Record: The State's First Dispensary
Silver State Relief has the distinction of being the first dispensary to open in the state of Nevada. It seems highly appropriate that a dispensary named in honor of Nevada and touting one of cannabis's main benefits in its name would be the first to welcome medical customers. Located in the city of Sparks, the 4,000-square-foot dispensary opened its doors on July 31, 2015.
Aron Swan has been the general manager of Silver State Relief since its 2015 opening, but a lot of other things have changed in the ensuing years. The dispensary is now 8,000 square feet as the customer count has swelled quite a bit from those early days when there were roughly 120 to 180 patients per day. Swan laughs after I tell him when we spoke in early 2016, he estimated Silver State was seeing a few hundred patients a day. When I question this, Swan says, "I laughed because that just seems so easy. Now we're seeing over 1,000 people every day and it can get as high as 1,600 customers."
Back in 2016, Swan attributed the Washoe County-based dispensary's success of opening first to good, solid planning, and a government entity that was easy to work. "Sparks was very easy to work with. There's not a day that I don't wake up and thank God we are in Sparks because they have been so easy to work with," Swan relayed to elevate in 2016. "We went for permitting on pure risk which gave us a good eight weeks' head start."
Three years ago SSR expanded, opening a second dispensary in the city of Fernley, Nevada that measures 6,000 square feet. As for SSR's cultivation, when Swan and I spoke in 2016, they were still in the building phase. Now the cultivation has not only opened but has already undergone three expansions. The building is now 100,000 square feet and under actual light is 30,000 square feet growing approximately 5,000 lbs. of cannabis annually.
As for the pandemic that began in mid-March 2020, SSR had to lay off almost half of its staff at its two dispensaries. "But by May everybody that wanted their job back got it. But there's that eight-week period of delivery only. It was rough, cashflow was tight, but we managed to get through it," says Swan. "We weren't ready for delivery at all. When you go from 1,600 transactions a day to a couple hundred, you're gonna feel it. Eventually we got up to 600 deliveries a day."
When queried about the difference in consumer attitudes toward cannabis then and now, Swan notes that there are a lot more options now and that there is more price sensitivity. "I think location is important, too," he says, adding, "It's turned into kind of like a liquor or grocery store where I think generally people go where it's convenient for them unless you have something really special."
For the Record: The State's First Cannabis Testing Lab
374 Labs, named as a nod to the state's cannabis history, will go down in Nevada's record books as the lab that tested the first cannabis sold in the state. This seems appropriate since it is fortuitously named for the Senate bill that created the regulatory framework for the state's medical cannabis industry, SB 374. In 2016 when elevate interviewed Managing Partner Alec Garcia, the lab owner said of the name, "When we finally decided to pull the trigger and go all in, it was kind of a tip of the hat to the legislative and state process that is now governing us."
Things haven't changed dramatically for Garcia and his three partners since we last spoke in 2016. The size of the lab is unchanged at 2,500 square feet. Another aspect of lab life that remains the same has to do with delivering failed test results. "That has not changed at all," Garcia tells me with a sigh. "It's still one of the most challenging things, I think, in this industry and definitely different than what you traditionally see in some other laboratory settings because obviously clients choose the laboratory they want to work with. Their livelihood depends on their ability to sell the product that they are growing and when stuff doesn't pass the safety or compliance check its obviously not something that they take lightly."
Over the last five years, 374 Labs has seen its cannabis testing ramp up from six to 12 tests per week to closer to 150 tests, and they now have 11 employees as opposed to one employee in '16. "We've been very fortunate with the UNR program, we've got a lot of scientists who have graduated out of that program who are looking for lab-based roles. And there are not a lot of those opportunities, especially in Northern Nevada. Not too many laboratories give you the opportunity to work across so many different instruments from the ICPs to the microbial lab to chromatography," Garcia explains.
Maneuvering through the pandemic that began in March 2020 proved to be a significant speedbump for the lab. "It was a pretty brutal time for everyone. We obviously saw a tremendous downturn in business for everyone, not just cannabis. For us, it became how do you sustain? How do you keep key people or employees on?" asks Garcia. "We were able to keep the whole team although we didn't really have a lot of work in those first few months in the pandemic while dispensaries figured out delivery, curbside. Finally, this summer, we got to a place that was comparable to before the pandemic hit."
As for getting into the cannabis industry, Garcia says "that depends on the day, and I say that all the time. It has good days, and it has bad days. I do think in 2015 and 2016 everyone had this expectation that cannabis would be the green rush and that it would be get-rich-quick and that it would be a much easier business than it ended up being."