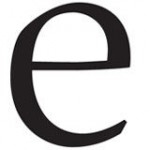 elevateNV
Aug 04 2017 . 10 min read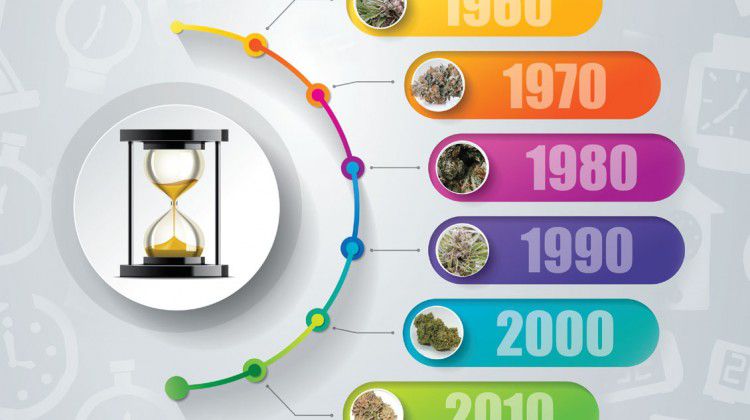 by Justin Alexander
The sweet taste of nostalgia. It suddenly hangs in the air. Maybe it's because recreational cannabis became legal on July 1 or, perhaps, we are all just collectively hankering for a time when things were simpler. With recreational cannabis now available legally, a lot of people who tried marijuana when they were coming of age or experimenting in college are in search of those carefree days. They aren't just seeking reminders of days gone by, but for a way to revisit those times. However much they would like to relive their younger days, some may be hesitant because they wouldn't have the same experience. Concerned that today's strains are more potent than what they enjoyed back in the day, consumers are on the hunt for old-school strains with lower THC ratios. Depending on what decade you might have participated in the marijuana culture, THC could range anywhere from below 10 percent to somewhere in the low 20s. elevate has rounded up some of the market's most prevalent legacy strains from the '60s, '70s, '80s, '90s and aughts for a guide that seen through the lens of time.
Kabunky Klear's Acapulco Gold cartridge
Swinging since the flower power of the '60s, the origin of this strain is reflected in its moniker: Acapulco, Mexico. Commonly referenced in film and television, the name alone jars memories of a much simpler time—but it is becoming rare because it is difficult to grow inside. The effects of smoking are dually healthy for the mind and body. "Kabunky's newest addition [is] Acapulco Gold—engineered to provide a clean and convenient method for pain management," says Trevor Moss, Kabunky budtender. "This cartridge contains no terps; meaning that while it may not deliver a trendy, candy-like flavor, one can enjoy the medicinal effects while avoiding couch-lock or becoming anxious." Great for day or nighttime use, after smoking, notice that what ails—such as body pain, headache, or nausea—slips away. At a ratio of THC: 167 mg 33.33 percent and CBD: 490 mg 49 percent, you won't become sucked into a high that will drag you down for an extended period of time. Plus, non-functionality will never be an issue so use at home or away from home. A few puffs and you will be singing a happy song and doing a happy dance, reminiscent of the free love era from which it originated.
Kannabis's Master Kush flower
On the lips of smokers since the mid- to late '70s, Master Kush is bred in Amsterdam and originates from the Hindu Kush region. It came up in the coffeeshops and is unique because it is a tetraploid strain—with four times the number of chromosomes—making it bigger and stronger in its biology. If you have trouble sleeping and need help falling into a deep and relaxing state then reach for the indica-based Master at 23.02 percent THCA. However, one of its best attributes is that, even with all that, you won't experience any mind numbness—in fact, quite the opposite. The taste is as down to earth as the high and can be characterized as deep and sweet. Recommended for patients who are fighting cancer, anxiety, depression, insomnia and lack of appetite, it is ideal for nighttime use. Also expect stimulated appetite so grab some popcorn!
Durban Poison flower from Waveseer
Sometimes you just have to go with what you know. "In the market today, cultivators have to really be tuned into the trends and requests of their patients," says Gareth Nelson, operations manager at Waveseer. "It would be negligent to not want to experiment with some of the new hot ticket items, but strains like Durban Poison are tried and true." Dating back to the 1970s in South Africa, Durban Poison, a sativa, has had a long and steady rise to popularity throughout the years because of its super social characteristics. Perfect for those who need relief during the day, it holds notes of perfume, spice and chocolate. Like downing a double espresso without any of the jittery effects, this will wake you up and get you going. This is a type of high that everyone needs for mental clarity; plus, it is recommended for ailments such as nausea, headaches, pain, anxiety and stress. "With the strain carrying over 150mg of terpenes, like terpinolene and ocimene, it suits many customers -- from those suffering with chronic pain to lack of agility," Nelson says of Durban Poison, which is 22.7 percent THC and .046 percent CBD. "The strain lends a hand in helping reduce inflammation, increasing appetite, and, also, raising brain function."
Midnight from Tikun Olam
The beautiful purple flowers may be the first thing you notice about Israeli cannabis cultivator Tikun Olam's Midnight but based on its low THC content, its vibe will transport you back to the '80s. "Midnight was developed as a THC/CBD balanced strain to specifically address certain medical issues," says Jyl Ferris, the company's creative director. "Tikun Olam has developed its strains as a result of double-blind medical studies and anecdotal results from [a] nurse-run clinic." This strain is especially popular with Baby Boomers who used cannabis as teens and are now returning to it for medicine. At equal parts THC:CBD, running at approximately 8-12 percent for each, it is also recommended for those who are less experienced with cannabis, especially older patients. "Veterans use Midnight as a daytime option," Ferris says. "It has an uplifting and invigorating effect and may help with mild pain, gastrointestinal diseases like Crohn's disease and colitis, Fibromyalgia, cancer, Parkinson's disease and PTSD."
Green Crack from State Flower Cannabis
With origins out of Athens, Georgia in the 1990s, the hybrid Green Crack strain migrated to California later that decade and the rest is history—thanks to Snoop Dogg changing its name from Green Kush. It is thought to be a cross of an '89 SSSC Skunk #1 and an unknown Afghani indica. "It wasn't until about 2003 that it became one of the most commercially viable and sought-after strains in California," says Daniel Wacks, co-founder of State Flower Cannabis. "There are many phenotypes floating around that vary greatly in terms of potency. Our pheno typically ranges from 17-23 percent THC." State Flower has been growing it for nearly 15 years, Wack says, and the demand from patients just keeps accelerating. All the buzz around this product is directly related to its uplifting properties—this is pure sunshine. Expect sharp energy and focus and an unparalleled mental buzz. On the palate, find notes of mango, grapefruit and jelly beans. "Green Crack is the perfect daytime medication for patients treating fatigue, stress, and depression," adds Wacks. Feel your mind elevate among the clouds as the urge to get stuff done becomes a top priority.
Kynd Cannabis Company's Sour Diesel cartridge
Sour Diesel, a hybrid strain that promotes alertness and mental clarity, came to prominence in the early '90s as a possible descendent from Chemdawg 91 and Super Skunk. Most people never forget their first Sour Diesel experience because it does indeed capture the pungent and intoxicating scent of diesel fuel. "It's a fast-acting strain, and its dreamy effects [make it] absolutely deserving of its legendary status," says Mark Pitchford, CEO and owner Kynd Cannabis Company. "With long-lasting relief from pain, stress, and depression, it's a leading choice for medical patients." Devotees characterize this as a "Jedi level" high that makes you happy, uplifted and euphoric all while promoting relaxation but not inducing sleepiness at a THC of 76.5 percent and CBD of .15 percent. This is a strain of the people as most everyone can appreciate the lack of couch lock and the way it helps you seize the day. Capturing this in cartridge form has not only put a new generation in touch with its legacy, but also sparked nostalgia in long-time smokers.
High Roller OG flower from Las Vegas Cannabis
Cannabis lovers have been consuming High Roller OG since the late '90s and the strain name itself is a great one for Las Vegas devotees, where everyone wants to feel like a high roller. The genetics are from Afghani and Northern Lights #5. "High Roller OG is the definition of a legacy strain -- I have had this cut since the summer of 2000," says Las Vegas Cannabis' Brian Schwager. "The THC potency has ranged from 20 to 27 percent. The terpene profile of this strain is exquisite—high in B-Myrcene, B-Caryophyllene, Limonene and a-Humulene." The High Roller, represents the best of both worlds without being too much of one thing. It elevates into a full body high while still helping you to maintain focus. The buds are super sticky have a super skunky aroma and it is a very potent smoke so a little goes a long way. Schwager says word-of-mouth regarding strains has become an important marketing factor
in the weed world, but he still stresses that it is all about the grow and that strains can be very profound based on that factor. "People look for strains that they hear and read about but if they are not grown and cured correctly than it can cause a lot of confusion of what the strain should actually be," explains Schwager.
Remedy's Blue Dream
Quite literally a dream come true for daytime smokers, Blue Dream came to fruition in the early aughts. Its genetic origins are Blueberry indica and Haze sativa. This was, of course, the era before the world was so weed savvy and, while we have always loved this strain, it wasn't until much later that we fully realized why. This sativa-dominant hybrid provides a rare form of energized pain relief in a sweet and delicious package. Gently coaxing the mind into a state of engagement, there is nothing in this slow smoking varietal that could be considered heavy or sedative. "Most favorable is the taste and smell of the blueberry, and the overall calming effect for both body and brain," says Chris Welch, cultivation manager, Silver Sage Wellness. A great strain for both beginners and experienced smokers to explore, it packs a THC punch with a level of 28.18 percent. One hit and you will be floating in a pleasant and lucid dream, similar to the effects of how one feels after an invigorating guided meditation.
Cannabiotix's Bubble Gum
Cannabiotix has been growing the clone-only Bubble Gum strain for about 12 years, but it has been said the strain originated in Indiana and then migrated around the country before heading to Holland. "The overall effect and flavor profile are really what makes it special. It's definitely one of our more original, old-school cuts like the Super Silver Haze and Master Kush," says Neema Samari, cofounder and chief operating officer of Cannabiotix. "Those are all strains that we've had in the fold for over 10 years." Smoking this strain will really put you at ease. It is a very relaxing and euphoric high that starts in the head and then hits the body. "Anybody that's smoked it, knows that the effects are very heavily indica leaning," says Samari of Bubble Gum which is 22.57 percent THC and .039 percent CBD. "Gives heavy eyelids, total body relaxation, and a couch-melt feeling." Bubble Gum is as its same suggests, a sweet smell equal to its sweet high.