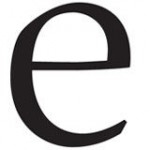 Richard S. Gubbe
May 08 2019 . 18 min read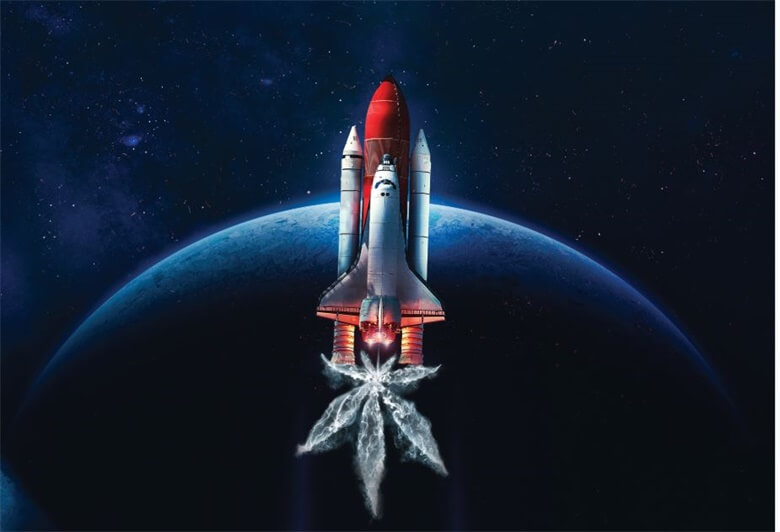 The "pot stock market" has seen some wild fluctuations in the past year but is poised for rocket-like takeoff with a recent spate of interest in insulating the cannabis industry that includes changing worldwide drug scheduling categories and federal banking laws.
The dark cloud that cloaks clear skies ahead persists due to overinflated market cap valuations, the current lack of quality cannabis, and the threat of an overabundance of cannabis are all detractions for stock buyers. Also, the placement of cannabis in the top tier of the DEA's and World Health Organization's (WHO) dangerous substance lists has kept the market from lighting the fuse for many stock purchasers.
Coupled with the recent smoke signals sent from the WHO about de-scheduling marijuana as a dangerous drug and the U.S. House and Senate making moves toward safe banking practices, the fuse is ready to be lit for a fired-up cannabis industry. The House of Representatives' SAFE Banking Act of 2019, H.R. 1595 introduced March 7th, has 156 sponsors for its current bill to shield cannabis, banks, producers and sellers from federal prosecution, while the Senate has 20 sponsors for a similar bill. This recent support could mean a clear money Meanwhile, investment money continues to pour more fuel onto the fire. Many fortunes already have been made and lost over the last two years in an industry some say will near $250 billion in the next two to three years. One example is Canopy Growth, with a current market cap of $15.3 billion, which announced plans on April 18th to acquire 100 percent of the shares of Acreage Holdings Inc. (ACRCF), with a requirement the sale is contingent upon when cannabis becomes federally legal in the United States. Canopy agreed to send Acreage $300 million immediately, pointing to utter confidence U.S. legalization is on the horizon. Acreage, an American company with 87 dispensaries and 22 cultivation and processing sites, and a market cap of nearly $1 billion, was trading at $22. Acreage's Board of Directors includes former Canadian Prime Minister Brian Mulroney and former Speaker of the U.S. House of Representatives John Boehner. The completion of this deal would make this the biggest big fish buying the biggest little fish in cannabis thus far.
Conquering Europe
Cannabis companies see Europe as the next frontier and the race is on to acquire licenses for both CBD and medical THC grows. Germany recently issued three publicly traded companies licenses with Switzerland giving out one CBD license.
As for the scheduling of cannabis as a dangerous drug, the last WHO meeting showed considerable movement in the support for no scheduling at all. Currently, cannabis is a Schedule IV drug, the most toxic category on the WHO scale. The Netherlands, Portugal, Canada and others, however, are ignoring WHO guidelines about selling cannabis, and Great Britain may be next to legalize THC products. At the last WHO meeting in March, the organization stated that unless there are objections received before the next meeting in March 2020, WHO reportedly is set to de-schedule cannabis and open a predominantly free marketplace.
Betting on the Come
The old craps saying of "betting on the come" is in play for most cannabis stocks, but many already have topped out their current projected stock price. With no Apple or Amazon growth potential yet to be seen in any company, some are stable companies with high prices for stocks while others are treading water under $1 a share. The average price for a stable stock is $5 to $17 a share. Which stock that ignites next is a true gamble, but many believe the middle tier is the most attractive at this time.
What direction to go with the purchase of publicly traded stocks is the burning question pot stock investors ask after seeing recent mammoth cash-outs. The first bone of contention is whether to go with Canadian companies with more limited resources and investors, or go with a U.S. companies with no ceiling and more sales potential. Canadian companies got wise to the mismatch and began gobbling up American companies, and more importantly, their licenses in the 33 states handing them out.
Acquisitions of American and Canadian cannabis stocks featuring a big fish swallowing up a little healthy fish are happening every week. As small companies grow and gain investments back, their attractive holdings such as licenses and grow houses are creating massive buyouts from bigger companies.
Based on their latest quarterly numbers, the two biggest cannabis companies by revenue are Canada's Canopy Growth Corp. and Aurora Cannabis Inc. Many of those next in line operate in the U.S., and American companies now make up half of the top 10. Most of those U.S.-focused firms have recently generated higher gross margins than their Canadian counterparts, according to Bloomberg data. Among the top 10 companies by market cap value, the split is near 50-50 for gross revenue. Again, the intermingling on both sides of the border leaves picking between the two countries a matter of geography.
Always risky, the rise and fall of cannabis stocks can and has been altered by political events that include voices coming from the United States Federal Reserve. A bad April spurred by new Fed appointments and an unstable time at the White House sent bad vibes in the market with big swings daily. There also has been talk of a downturn or a lack of growth that has caused global volatility. This follows a December when nearly all stocks took a big hit in a massive sell-off.
Getting Capped
Many market caps of cannabis stocks can often appear wildly overvalued by analysts.
For cannabis companies trying to maneuver through the minefield of legalities and illegalities, removing the fledgling tag from the industry hasn't been easy. Leading the charge have been companies such as Aphria, Aurora, Canopy Growth, Tilray, iAnthus Hexo and Cronos.
The strongest pot stocks have rebounded after the December selloff/market correction, but the nosedive took the air out of many climbers. Three stocks have soared past the rest of the pack with shares of Village Farms International (NASDAQ: VFF), Organigram Holdings (OGRMF), and HEXO (HEXO) skyrocketing to nearly double their price of last year.
As legal markets hint at eventual change, investments are pouring in. By one estimate, consumer spending on marijuana will reach $23.4 billion in 2022 and savvy investors want a piece of the pie.
From willing investors, North American cannabis companies have raised nearly $3.3 billion so far this year, outpacing the record funding levels set in 2018, according to the latest data from Viridian Capital Advisors. California's best-selling cannabis flower brand, Flow Kana, raised $125 million, completing the largest private funding round of a U.S. cannabis company to date.
Smoke Signals
The best stock companies grow and research the effects of cannabis, as well as try to acquire licenses in the U.S., Canada and abroad. Many companies are downgraded and are overvalued because of a lack of gross sales. But what is undervalued are licenses, cash influxes, and potential sales that are staggering.
"On a whole bunch of fronts, the head start that we had is rapidly eroding," said Neil Selfe, chief executive officer of Infor Financial Group Inc., one prominent investment banker to the cannabis industry. "In many ways, the U.S. multi-state operators have a significant competitive advantage now over the Canadian companies."
All these factors raise the risk of gambling on stocks that can easily become whales or get swallowed up by debt and bad management. The industry, after really only a few years in play on Canadian and U.S. exchanges, resembles an infant trying to break out of a crib. Formidable growers lead the way in sales growth, but research and product creation also are key to a strong stock, as well as international expansion.
Aurora Cannabis, Canopy Growth and Aphria are expected to be the top three cannabis producers by peak annual production, and not surprisingly, they should also be substantial revenue producers in 2019 and beyond. Aurora expects to be yielding around 700,000 kilos in peak production by 2021 or 2022. Meanwhile, Canopy Growth and Aphria have the potential for more than 500,000 kilos and 255,000 kilos yearly in peak output, respectively.
Barron's reported in April that some marijuana stocks are falling because there's too much 'sub-par quality' cannabis being produced. Several Canada-based marijuana growers could be impacted by a lack of quality, as well as a slower rollout of retail sales due to having a shortage of quality cannabis at dispensaries across the country after recreational sales began last October.
Tilray reported $43 million in sales in 2018, but in a conference call with investors last month, CEO Brendan Kennedy said it's been hard to find good marijuana. Tilray was forced to buy cannabis on the wholesale market, but Kennedy said he expected the marijuana market to fall into oversupply in the next 18 months and mirror what happened in Washington state and Oregon, where production exceeded demand.
Many big companies also are betting on CBD, but hemp stocks have never been highly profitable on their own. CVS and Walgreens both recently announced they're on board the hemp train along with Switzerland, Australia and Germany. Switzerland sells CBD products in kiosks across
the country now and Germany could soon follow. CBD growth in hemp-related stocks is looming, but betting on hemp alone has been unattractive to most stock buyers in the past and most hemp companies are considered penny stocks.
Picking a winner for either cannabis or hemp takes more than throwing darts. The bigger question is timing. When to get in, and when to get out is still the biggest key to making big money.
As Robert Redford says in the climactic scene of "The Natural": "Go pick me out a winner, Bobby."
ONES TO WATCH
These billion-dollar babies are cannabis companies to keep your eye on
iAnthus Capital
Multistate marijuana company iAnthus Capital Holdings (ITHUF) reported revenue of $2.2 million for the fourth quarter that ended Dec. 31, 2018, up 165 percent from the same period a year ago. For the full year, iAnthus posted revenue of $4.5 million, up 88 percent compared with 2017. The New York firm reported revenue for first quarter this year – which includes the financials of recently acquired MPX Bioceutical Corp. – of $14.8 million and $49.3 million for the year. iAnthus Capital recently closed on its $600 million-plus buyout of MPX to up its presence to 11 states from six and lifting the number of licensed dispensaries it could open at 63 this year. Paul Penney, an analyst with Northland Capital Markets, told Marijuana Business Daily, "This transformation will take the better part of this year and next, but at stabilization, we believe (iAnthus) has a strong shot at being one of the most respected national cannabis companies." The all-stock deal marks the largest acquisition in the U.S. of a publicly traded cannabis firm.
MPX International
As part of its recent sale to iAnthus, MPX created a global spinoff, MPX International. The company made its first acquisition in mid-April, acquiring all outstanding shares of HolyWorld SA ("HolyWeed"). HolyWeed's product range includes Swiss-grown cannabis CBD pre-rolls, dry flowers, sublingual oils and cosmetics, all compliant with Swiss regulations of less than 1 percent THC. They are the only Swiss CBD brand awarded the official 'Swiss Certified Organic' label and will be harvesting over 25,000 kg of high-CBD dry cannabis flower later this year. HolyWeed's wholesale distribution network spans more than 4,000 kiosks across Switzerland and will soon expand to wider export markets across Europe.
Organigram Holdings
OrganiGram Holdings is a Canadian marijuana producer with a solid presence in the Canadian medical and recreational marijuana markets as well as a foothold in the Australian and German medical marijuana markets. Like Cronos, OrganiGram has a key partnership that could allow it to profit down the road from engineered yeast strains. In September 2018, OrganiGram announced that it was investing $7.5 million in Hyasynth Biologicals, a Montreal-based company with proprietary enzymes and yeast strains that are used to produce cannabinoids.
Origin House
Origin House, which changed its name from CannaRoyalty Corp. last year, trades on the CSE at $11. Chicago-based Cresco Labs, a multistate cannabis company, has agreed to acquire Origin House – a Canadian firm with a massive portfolio of brands and a major California presence – in a deal valued at $823 million ($1.1 billion Canadian dollars). The acquisition will boost Cresco Labs' footprint in California, where Origin House is a top cannabis distributor, delivering more than 50 brands to 500-plus dispensaries across the state. The combined company will boast licenses for up to 51 retail locations and more than 1.5 million square feet of cultivation across 11 states.
Harvest Health
Little known Harvest Health & Recreation, a multistate dispensary operator, recently announced that it would be acquiring privately held Verano Holdings for $850 million in an all-stock deal. Expected to be completed during the first half of this year, the combined company will have 30 operating dispensaries, eight cultivation facilities, and seven manufacturing facilities upon completion. However, by the end of 2019, the combined entity could expand to 70 open dispensaries, 13 grow farms and 13 manufacturing facilities. Harvest Health & Recreation and Verano have close to 200 licenses between them, spanning 16 states. No other publicly traded retail operator reported has more licensing.
Terrascend
Canopy founder Bruce Linton has now made his way to Terrascend (TRSSF), a research-based company in Toronto that trades under $6 and has fluctuated between $3 and $10 the past year and currently has a market cap of $659 million. Terrascend has interests in New Jersey and California and has roots in research of CBD on seniors and children. Terrascend currently flies under the radar but is expanding quickly with new hires of established researchers and plans to acquire more dispensaries in New Jersey, California, and elsewhere.
Planet 13
The fledgling stock of Planet 13 (PLNTH) has had a good year thus far, opening the year just over $1 a share, but cruising up to near the $2.50 mark per share with a market cap of under $200 million. Sales have been brisk at the large operation just off the Las Vegas Strip as their primary asset. Planet 13 Holdings Inc. generated more revenue from its one flagship store in Las Vegas last month than Cronos Group Inc. did across Canada in the fourth quarter, yet Cronos's market value is about 21 times larger than Planet 13's.
MedMen
MedMen Enterprises is headed in the wrong direction. After a December fall, the stock hasn't recovered and after trading a year ago for $7.50, is under $3 with a market cap dipping below $400 million. MedMen had a strong 2018, opening MedMen Mustang, a 45,000-square-foot greenhouse and manufacturing facility near Reno, in April 2018 with expectations of producing 10,000 pounds of cannabis annually. Followed by going public on the Canadian Stock Exchange in May 2018. 2019 has been less promising for the company. Former MedMen CFO James Parker filed a lawsuit earlier this year, claiming that he was wrongfully discharged. Analysts point to that as a reason for the fall. Then in late April, MedMen's COO and general counsel both resigned amid a broader employee shakeup. With 19 licensed cannabis facilities in cultivation, manufacturing and retail, MedMen Enterprises is a U.S.-based company with operations in California, Nevada, New York and Florida.
Canopy Growth
Trading at $44 in late April, Canopy Growth (NYSE: CGC) experienced a meteoric ride upward to surpass $59, then fell down at the end of last year under $30, then up to more than $50 again. The rise and fall made many rich as the stock started out as a keen buy in the teens. With a market cap of $15.3 billion, Canopy Growth shares are the most valued for all-things-cannabis. Based in Ontario, the original company was Tweed, founded by Bruce Linton and Chuck Rifici in 2013, and renamed Canopy Growth Corporation in 2015. Linton, seen as a cannabis wizard, sold the first legal gram of cannabis in Canada. The first federally regulated, licensed, publicly traded cannabis producer in North America, Canopy was the first cannabis producer on the NYSE on Oct. 17, 2018.
Aphria Inc.
Aphria Inc. (TSX and NYSE: APHA) has 2.6 million shares outstanding and trades at $10, making it a $2.5 billion market cap valuation. Aphria was one of three Canadian companies awarded a license in Germany to produce CBD products. Its German subsidiary, Aphria Deutschland, was selected by the German Federal Institute for Drugs and Medical Devices to receive a license for the domestic cultivation of medical cannabis. Aphria got five of the 13 available lots, each with a minimum annual capacity of 200 kg. Headquartered in Ontario, Aphria is called the greenhouse capital of Canada, the company's portfolio is grounded in research and global expansion, with a presence in 10 countries across five continents. Aphria stock gained more than 70 percent at the start of the year.
Aurora Cannabis
Headquartered in Edmonton, Aurora Cannabis (NYSE: ACB) trades under $9 but has a market cap of $9 billion, making it an attractive buy. Aurora Cannabis reported results for the second quarter of fiscal 2019, posting gross revenue growth of $62 million. The gross revenue surged by 430 percent compared to the same quarter of fiscal 2018. The stock has been helped by investor Nelson Peltz, who joined the company in March as a strategic adviser. The company will sell cannabis to the German government, which will supply it to wholesalers to be distributed at pharmacies. Aurora was awarded five lots with a minimum supply of 4,000 kg total. Aurora stock recently was bolstered by finishing the buyout of Hempco Food and Fiber which produces hemp-based foods, fiber and nutraceuticals. Aurora Cannabis stock was up more than 80 percent in the first part of this year, and more than 40 percent over the last 12 months. Aurora has operations in 24 countries across five continents.
Cronos Group
With the closing of tobacco giant Altria Group's $1.8 billion strategic investment in Canadian cannabis producer Cronos (NASDAQ: CRON), the company reported that fundraising levels through the first week of March were more than $1 billion ahead of the pace for this time last year. Cronos also has quickly become popular, trading at $15 a share with 328 million shares and a market cap of $5.6 billion. The stock fell after a downgrade by analysts, however, from a high this year of $25. Cronos Group captured the attention of many global investors in December after Altria bought a 45 percent stake, elevating Cronos to the top tier of Canadian marijuana producers. In September 2018, the company announced that it was teaming up with Ginkgo Bioworks to develop high-purity cannabinoids from engineered yeast strains. The value of the deal with Ginkgo was nearly $100 million and Cronos Group will gain exclusive worldwide rights to Ginkgo Bioworks' technology for making cannabinoids from yeast.
Curaleaf (CSE: CURA) recently acquired Nevada-based Acres Cannabis in a deal valued at $70 million. Acres operates a large cultivation facility, production facility and dispensary in Las Vegas. The acquisition included $25 million to be paid in cash, $45 million to be paid in Curaleaf stock. Curaleaf said the Acres acquisition will significantly increase its cultivation and manufacturing operations scheduled to open in the second quarter of this year. Curaleaf has a market cap of $2.8 billion with more than 335 million shares outstanding while trading around $9.
Hexo Corp.
Hexo Corp. stock has risen steadily since a December swoon, boasting a market cap of $1.3 million. The grow-oriented company has had a high share price of $7.33 but one analyst, Bryan Garnier, raised his ceiling estimate to more than $11. The company has grown in cannabis output and employee hiring in the past year.
Tilray
No bigger example of the valuation gap is Tilray (NASDAQ: TLRY), which at one time achieved a stock price of $150 but now hovers over $50.The company never shot up again after the December selloff, yet still has a market cap of $4 billion. The company recently sold off nearly 10 million more shares to reach 76.5 million. Tilray is heavy into cannabis research, with accompanying cultivation, processing and distribution. Tilray supplies flower and extract products to tens of thousands of patients, physicians, pharmacies, hospitals, governments and researchers in seven countries on five continents.