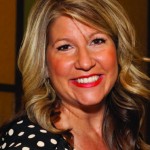 Beth Schwartz
Aug 08 2015 . 10 min read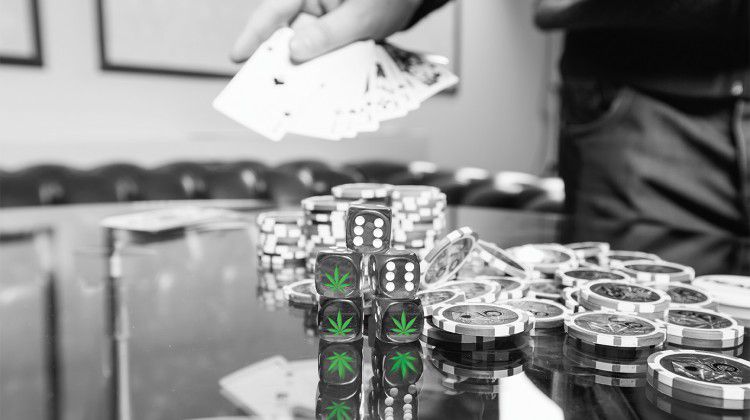 [dropcap]A[/dropcap]s Nevada diligently prepares for the launch of a new industry, many comparisons have been drawn between medical marijuana and gaming. From licensing and regulation to economic issues and stigmas, the two have a lot in common. But, most importantly, were it not for gaming, the state's newest industry would probably be struggling instead of preparing to open its doors.
[quote]Nevada welcomes a new industry using the experience of the state's most vaunted and regulated.[/quote] "Because of the state's background in gaming, the rollout of medicinal marijuana has gone a lot smoother than in other states," sums up Frank Tutera, managing member of G3 Labs and former Sr. VP of Casino Marketing at a number of casinos, of how gaming has paved the way for medicinal cannabis. "No one has required testing to the extent Nevada has and I think that all has to do with Nevada's great experience with gaming. It may look slow but it hasn't been, and it's been very orderly," says Tutera. "In California they don't have any state regulation; they operate by a city and county basis. Oregon has both medical and recreational, and doesn't have required testing. Testing in Colorado has only been recently required and it will start in the fall." Leslie Bocskor, founding chairman of the Nevada Cannabis Industry Association, has also found that having a vaunted gaming industry with a system of processes and controls in place has been a benefit to the establishment of Nevada's medicinal marijuana industry. "Our system has had the fewest bumps in the road, comparatively, and is the most comprehensive so far. It's because Nevada has been working at developing this privileged licensing process for decades and is far ahead of any jurisdiction in the world, whether it's gaming, escorts services, boxing or MMA. We have been doing this for decades when nobody else was willing to."
License to Thrive
Licensing of the two industries has many similarities because the state has piggybacked onto what gaming has already implemented. "The gaming and medicinal marijuana applications are almost twins. They are very, very similar," says Tutera. "Pretty much everything they have done with medicinal marijuana tracks what has been done in gaming. "In both instances, people are applying for a privileged license. Meaning the licensing author can choose to give it to you or not to give it to you. It's considered a privilege and if you don't follow the laws, rules and regulations, that license can be revoked at any time with due process." Nevada State Senator Tick Segerblom agrees on the similarities between the two industries but feels the gaming license is a tougher prospect. "They probably don't do as extensive of a background check for the marijuana industry but the concept is the same. They want to see where the money came from, show who's making the money, and make sure it's not from the mafia and that there are not silent partners," explains Segerblom. While it may not have been as stringent, it was still a significant endeavor to apply for a medicinal marijuana license, according to Bocskor. "It wasn't easy. I know well-known people, well ensconced in business in Nevada for decades, who were turned away for getting DUIs 25 years ago. And the city of Las Vegas MMEs (medicinal marijuana establishments) applications were the most onerous in the country. The city announced in June and expected you to hand in your entire state application in July. "I am told, as well, that to apply with city of Las Vegas you needed to provide so much personal financial information that it came to nearly 30,000 pages of material. The city was not just asking for your personal financial information but also for that of your siblings, your spouse and your parents too." But still none of what medicinal marijuana licensees went through compares to getting an unlimited gaming license notes Bocskor, who says, "I am told that it is harder to get one of those than to become a secret service agent for the President of the United States." Attorney Jeff Silver of Dickinson Wright cites another difference between the two industries, noting the medical marijuana licenses were reviewed more or less in a secret format. "The applications were submitted anonymously to a group of reviewers that rated the applications. And that's a much different circumstance than the gaming industry which does it out in the open, following open meeting laws.
"Consequently their review of gaming applications can take eight or ten months unlike the medicinal marijuana licensees. The gaming application itself is just the tip of the iceberg, they travel around the country and perform a significant background check too," says Silver. "When you give your application to the Gaming Commission, it's a blank check to make sure they have the resources to investigate you thoroughly. For MMEs, there was a fee, and it was substantial, but it wasn't a blank check like with gaming."
Money Makes the World Go Round
All of those very in-depth and diligent background checks are for one reason. "The Gaming Control Board and Gaming Commission set up rules and regulations under which casinos have to operate and one of the things they are most interested in is following the money," says Tutera. "In gaming it's all about tracking the money. In the medical marijuana industry, it's about tracking the product and maintaining the chain of custody. So everyone will have to maintain a strict chain of custody from seed to sale just like the casinos have to maintain a strict chain of custody over the money they take in and the money they take out. The methods are practically the same." Which is why "I proposed the Gaming Control Board oversee the cannabis industry but they rejected it," Segerblom says. But Segerblom hasn't given up yet. "IP1, which hopefully will pass in 2016, would take governance away from the Department of Health and move it to the Department of Taxation which I think will be a good start. Ideally we should be moving it under the Gaming Control Board because they have a lot of the same functions, so why reinvent the wheel?"
Woe, The Economic Woes
In an attempt to lift the state out of the Great Depression, the Nevada State Legislature legalized gambling in 1931 because the state's mines were in decline and its economy was in shambles. Legalizing medicinal marijuana, too, has come on the heels of a significant economic recession. "I think that the economic environment played into it to a certain extent," concludes Bocskor of Nevada's legalization of medicinal cannabis. "When you have jurisdictions facing bankruptcy and when you look at the situation that so many states are in, where they are facing so many shortfalls in revenue, it has given a lot of cover to politicians to evolve when they otherwise wouldn't have." Segerblom agrees. "I am sure economics does play a role. I think particularly when a lot of people are philosophically opposed to it (medicinal marijuana), people see it as a way to make money and help the economy. If you look at Colorado, that is exactly what it has done for them and other states are seeing that." Even in recent times gaming faced the same issue. "The proliferation of gaming is largely and economically driven by the needs of a state's funds," says Silver of states that legalized gaming over the last few decades. "We have also seen medical marijuana being considered because it's all about the revenue. The tighter the budget is in various states, the greater the interest in taxation and fundraising." Tutera sees it differently. "I don't think the Depression had anything to do with gaming being legalized nor do I think in 2001, when they first legalized medicinal marijuana for personal use, did it have anything to do with economics.
"As far as the Great Depression, Nevada and Clark County decided you had all these workers building the Hoover Dam that needed something to do at night and casinos were the answer. It had everything to do with the workers at Hoover Dam and nothing to do with the economy." Speaking of workers, both Segerblom and Bocskor are optimistic about the uptick in employment that will follow the opening of MMEs. "It's been estimated that 200,000 jobs will be created in the U.S. this year alone in the cannabis industry," Bocskor relays. Segerblom predicts, "We should have a much larger employee base than Colorado does. In Colorado there are 15,000 people with cards, who have registered to work just in the industry alone, and that's not including auxiliary industries. Colorado has double the population of Nevada but we have 40 million tourists to cater to."
The Enigma of the Stigma
There is something else Nevada has that Colorado doesn't. "We are all about sensory perception," Segerblom enthuses of the entertainment capital of the world. "We specialize in overloading your senses -- we have the best clubs, concerts, pools, food. This is just one more reason why it (marijuana) works in Las Vegas. "That's why from my perspective we need to jump on it and get in there quickly. We have a window here to still make it one of those things you can do here and not in your home state or country. "We have always prided ourselves in Nevada of being able to step up to the plate to the next innovation and this is it. You always have to be on the cutting edge to attract people and make it exciting. It will take Las Vegas to the next level," assures Segerblom. But there's still the issue of the stigma to overcome. "That's the biggest problem. I think the stigma could go away, but the first step is to take the drug off the Schedule 1 list because a large body of law enforcement is waiting to pounce," says Silver. "The medical issue is one thing and I think Nevada has taken the right step in legalizing it but the question is whether or not recreational use will follow. And that's the one with the potential to bring great scrutiny from the federal government. Most states have passed it for humanitarian reasons. If you listen to the comments made by the County Commissioners they, too, are skeptical about the medical applications," theorizes Silver about marijuana's stigma. On the other hand, Tutera sees the skepticism about medicinal marijuana diminishing -- and a lot quicker than it did for gaming. "Gaming, in some form or another, is now in 48 states and medical marijuana is in 23 states. Gaming started here in 1931 and it wasn't until 1978 that gaming started in Atlantic City. And, yet, medical marijuana has certainly caught on much quicker than that," he explains. Bocskor agrees that medicinal cannabis' stigma is disappearing much faster than gaming's. "Remember there's no such thing as medical gaming -- were it not medicinal marijuana, and its ability to help those with medical needs, it probably wouldn't have become legal in so many states so quickly. It will also transition as a combination of forces change it from a stigmatized industry to something that is better thought of because of its medicinal benefits." Healing benefits, licensing and regulations aside, there's no denying Las Vegas is a town celebrated for its vices and all-sensory offerings so it only makes sense Sin City would have the efficient wherewithal to embrace one more.