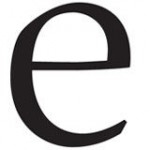 elevateNV
Sep 20 2021 . 4 min read
Giving back is not new to the Jameson family. It is seemingly seeded in their DNA. For their most recent charitable endeavor, the Jamesons have invested in Nevada's newest industry. Using the unique business strategy of 'cannabis with a cause,' the Jamesons, through their Tree of Life dispensaries, have drawn inspiration from their benevolent roots to grow their latest venture.
"At Tree of Life dispensaries, we believe that community is everything and that everyone has an important part to play in creating, uplifting, and giving back to our collective home," MJ Jameson, marketing and public relations director for Tree of Life dispensaries, explains.
When Tree of Life founders and majority owners, the Jameson family moved to the Las Vegas Valley almost 35 years ago, they came with the intention to create a home for their new family as well as establish deep roots in their new community. "Drs. Gard and Florence Jameson helped establish and champion many of the city's and state's most important charitable organizations," explained MJ Jameson. Dr. Gard Jameson is a retired CPA/Certified Financial Planner and professor of philosophy at UNLV. Dr. Florence Jameson is a practicing OB/GYN.
The family's most well-known charitable endeavor is Volunteers in Medicine of Southern Nevada (VMSN). Founded by the Jamesons in 2010, VMSN operates two free clinics in Southern Nevada for adults who lack access to health care, including the working uninsured. Other non-profits supported by the family include Nevada Community Foundation, Children's Advocacy Alliance, and the Center for Spirituality in Healthcare, among others.
When the Jameson children, MJ and Julia, became advocates of cannabis and wanted to join the cannabis industry, the family decided entering the dispensary business could be just another way of giving back to their community. "Our promise at Tree of Life dispensaries is to give 70 percent of our profits back to our community," MJ Jameson explains. "The Jameson family is proud to give all the profits from their 70 percent majority ownership to outstanding local Nevada charities and community organizations."
Every month Tree of Life will partner with local charities ranging from environmental organizations and food banks to social justice, veterans, homeless, LGBTQ, and medical services to donate its proceeds. "Of course, the more you buy, the more we can give. We know you have many choices when shopping for cannabis and it is with love and gratitude that we are thrilled to invite you to be a part of our mission of giving back to our collective home, and to elevate our community," MJ Jameson says.
The philosophy behind Tree of Life dispensaries branches out beyond donating profits to local charities and helping the Las Vegas Valley's most vulnerable. "We have a dual mission statement. 'To ensure each guest receives prompt, professional and gracious service' is the first part and, of course, we carry a variety of top-quality products from the best growers and producers in Nevada for customers of all incomes in our beautiful retail environments," relays MJ Jameson.
The second part of Tree of Life's mission statement is: 'To reach out and give to the underserved with love, and in the process, better ourselves.' Tree of Life's mission statement sounds like it didn't fall too far from the VMSN tree, which has a vision statement of: 'May we have healing hands to touch underserved lives with love, and in the process, heal ourselves.' During a 2010 Las Vegas Sun interview, Dr. Gard Jameson said of VMSN's vision, "It's what guides our behavior here–a culture of caring with goodwill and happy spirits as we reach out."
The culture of caring continues as the next generation of the Jameson family flourishes in the spirit of giving. "When you purchase your favorite Nevada brands from us you can take pride in the fact that not only are you supporting a truly locally owned and operated company, but with your purchase you are joining us in our mission of giving back to the most in need and underserved members of our Las Vegas community," MJ Jameson explains.
If you would like to join the Jameson family's mission and purchase cannabis for a cause, Tree of Life's two dispensary locations are 150 E. Centennial Parkway in North Las Vegas (now open) and 1437 N. Jones Blvd. (coming soon).