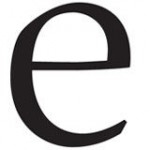 elevateNV
Jun 02 2017 . 6 min read
It has been said that golf is "a good walk spoiled." For countless 'duffers' dedicated to the game, it's also a lot like pizza, even when it's not great, it's still better than a day at the office. It's a simple endeavor in theory; you start over here with these clubs and hit that little white ball into that hole over there. Anyone who has given it a try knows it's not easy, no matter what course you play.
At Royal Links Golf Club, which sports a collection of 18 of the greatest holes in the history of the British Open, the challenges and rewards are on another level. Perhaps a higher plane is the correct term, since the East Las Vegas course is throwing weed into the mix. The state is gearing up for legal marijuana these days, and Royal Links is the first course in Nevada to get in on
the action.
Guests can now openly light up as they lay up, and the term "on the green" now means more than one thing. So how does one fare in this pairing of golf and ganja? Depends on your skill level, and how high you want to take things. We broke the round into three-hole blocks and paired them with a diverse selection of flower from The+Source Dispensary in Las Vegas. What follows is one man's descent into reefer madness.
Holes: 1-3Strain: Sativa, Zeta by CannibiotixScore: +8
First up is the Par 4 re-creation of the tenth at Royal Lytham. It gives you an indication of just what the course has in store, surrounded by undulating mounds of green, unruly rough and very little tree cover (make sure to bring proper headgear and sunscreen. Nothing blows a good buzz like skin cancer). The Zeta is strong, almost caffeinated. So far, I'm hitting greens in regulation, but little jitters from the power-packed cannabis are forcing some three-putts. After a double par on the Par 3 third, I'm wondering if I can make it through the round.
Holes: 4-6Strain: Hybrid, Sin Mint Cookie by Nevada Organic RemediesScore: +16
The Par 5 fourth hole, inspired by the sixth at Royal Liverpool, is very reachable in three, unless you only golf a few times a year and are lucky to put two good holes together per round. The current smoke is now a hybrid, which brings the intensity of the last strain down a bit and makes for a smooth backswing off the tee. I can see the bumpy fairway ahead of me but it takes me a moment to actually find the green.
Holes: 7-9Strain: Sativa, Lemonburst by CannibiotixScore: +28
As I double par the Par 5 ninth, someone approaches. OMG, is that a walrus driving the beer cart…? Coo coo cachoo! Who said that? The Lemonburst has turned my internal monologue into an echo chamber as I roam the tall hill looming over the green at the ninth. Wait, how did I get to the ninth? I stumble for the scorecard only to see that I only bogeyed the Par 3 eighth. No, that is not a walrus. It is a very nice lady who asks me if I need anything and tells me that this is her last turn. I take that to mean the last turn around the front nine and politely decline. She is never seen again. Will I suffer from a similar fate?
Holes: 10-12Strain: Hybrid, Gorilla Glue #1 by Polaris MMJScore: Don't Ask
(Seriously, what course pulls their refreshment cart mid-afternoon on the first day of Spring? I'm starting to get some serious munchies.) The 10th hole is the famed "Road Hole" of St. Andrews, where John Daly won in 1995. At the 11th I realize the beer cart isn't the only thing missing. Over the hills I go, to the opposite hole. Ahhh, there it is. Confident as a gorilla sniffing glue, I strike it back into its proper fairway. As I hole out on the green, I catch a glimpse of a golfer looking round the spot where I had hit from. I then look at the ball I just holed. It is not the ball I started the hole with. Oh well, stoner golf, right? Time to hop in the cart and keep moving!
Holes: 13-15Strain: Hybrid/Infused Pre-roll, Chemdawg X Ringo
by KYNDScore: Huh?
Normally, I love a beer on the course, but all I can think of now is WATER. The complimentary bottle I found in the cart when I arrived is almost empty, and I am parched from cotton mouth. Currently in the 'dope' phase of my own rope-a-dope, although this isn't faking, I lunge for the last tee in my cart, which now has to last me for the final four holes. As I approach the 15th green and reach for my putter and…oops. It's a goner. I grab the flag pin and lie on the green to sink the best putt of the day working it like on a pool table.
Holes: 16-18Strain: Hybrid(high CBD 1/1 ratio), Pennywise by Nevada Organic RemediesScore: REALLY???
I pivot from the 17th (Royal Troon's 17th, where Tom Watson won his fourth of five British Opens) to the 18th and spot the clubhouse in the distance…HOPE! An end to this madness now in sight, it makes me almost as giddy as the surprisingly adept bogey I pull off at the 16th. It's a replica of the 15th at Carnoustie, and reminds me of Jean van de Velde in the final round of the 1999 Open. He collapsed there at the 18th in one of golf's most stunning meltdowns (seriously, go look it up on YouTube). The Pennywise has me pound foolish, sluggishly pounding sand as I navigate inside and out of bunkers with walls so high, you'd feel safe leaving young children in them while otherwise occupied. The grand finale 18th is a St. Andrews chestnut, with a giant abyss directly in front of the green which promises to swallow up any errant approaches or castaway golfers looking to be rescued from their own folly. I survive, eking out a double bogey, and as I walk away from this day, it occurs to me that I have lost balls, I have lost a putter and I may have lost my mind. I know that I may not remember any of it, but I will always remember that I could never remember the unmemorable, and I will always cherish
that memory.
Author's note: Special thanks to The+Source Las Vegas for supplying the brain-melting, pre-rolled selections. And thanks to Royal Links Golf Club for a great day, if not of golf, of…something. Oh, and for getting me back my putter!