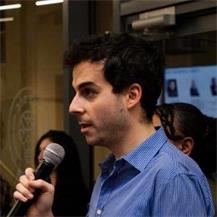 Josh Kasoff
Mar 16 2020 . 10 min read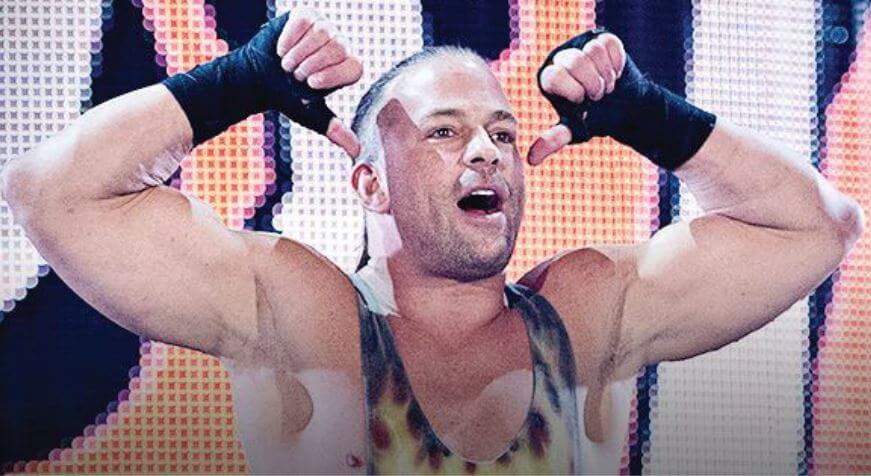 a long with the National Football League and National Hockey League, World Wrestling Entertainment has a reputation as one of the hardest hitting leagues in professional sports. And just like the NFL and NHL, an increasing number of retired professional athletes are being diagnosed either while alive or posthumously with serious medical conditions that come from years of performing the exciting and sometimes extreme stunts and physical feats that put the entertainment into WWE.
The physical shape a growing number of professional wrestlers are in upon retirement isn't a healthy one. Injuries abound, from career-ending neck or spinal injuries that result in decades of pain to the associated traumatic brain and skeletal injuries incurred from jumping off a 20-foot Hell in A Cell into one or possibly more tables.
When examining chronic traumatic encephalopathy (CTE) alone, the number of diagnoses is astounding and frankly horrifying. In 2017, a class action lawsuit was filed in Connecticut against the WWE by more than 50 former wrestlers. In the lawsuit, the plaintiffs claimed the many traumatic brain injuries received during their matches in the WWE have resulted in debilitating conditions and even the deaths of some of the plaintiffs themselves, most notably wrestling legends Jimmy "Superfly" Snuka and Chris "King Kong Bundy" Pallies.
While the lawsuit was eventually dismissed by the presiding judge, its implications are still notable. Professional wrestling, even with the action-packed excitement and personal childhood memories that the sports entertainment genre has provided for millions throughout the world, can be equally as dangerous and physically taxing as football and hockey. Similarly, wrestling has resulted in a number of former athletes with one or more chronic or degenerative conditions resulting from their tenure in the squared circle.
In the same vein as former athletes from the NFL and NHL, a handful of former wrestlers have come out in medical support of a plant that is widely prohibited throughout most professional sports leagues. A prime example is a wrestler/cannabis advocate who, if you followed his career and the many inclusions of cannabis into his wrestling persona, shouldn't be too surprising.
The 30-year career path of professional wrestling superstar Rob Szatkowski, better known by his ring name Rob Van Dam, is highlighted by not only numerous championship wins, but also his participation across multiple global brands in epic matches that would become as legendary as Michael Jordan's "Flu Game." As of this moment, Van Dam, 49, is the only wrestler in history to have held the respective World Heavyweight Champion titles of WWE, Extreme Championship Wrestling (ECW) and Total Nonstop Action (TNA). Staying true to his title of "The Whole F***ing Show" even to this day, Van Dam has consistently proven to be one of history's most entertaining, acrobatic and hardcore wrestlers.
His illustrious career in the ring all started as a plant in the audience of a 1987 WWF show in his hometown of Battle Creek, Michigan. A 16-year-old Van Dam was paid $100 to kiss the foot of iconic wrestling villain Ted "The Million Dollar Man" DiBiase. With a persona as an aristocratic millionaire, DiBiase wanted to prove that "everyone has a price," so he gave the energetic teenager a $100 for the task and Van Dam excitedly accepted.
Harnessing a combination of that first appearance, his childhood desire to become a championed professional wrestler, and hobbies in martial arts and kickboxing, Van Dam pursued his dream upon graduating from high school in 1989. Martial arts turned out to be a gateway to wrestling superstardom for Van Dam when he joined the Lansing-based Big Time Wrestling brand owned by Edward "The Sheik" Farhat, a wrestling titan who was later inducted into the WWE Hall of Fame in 2007. During this time, Van Dam wrestled across the Midwest and Northeast, starting with his first match in Toledo, Ohio.
During the 1990s, Van Dam's popularity and success as a professional wrestler skyrocketed. In 1991, he joined Jerry Jarrett's Nashville-based United States Wrestling Association and World Championship Wrestling soon after. By 1998, the same year that a seven-year-old version of myself would see him wrestle live in Houston's Astro Hall, ECW World Television Champion Van Dam had gained the persona of a stoner with a number of cannabis references throughout his appearances despite not trying cannabis until he was 21 years old.
During an ECW show in Queens that same year, Van Dam noticed a fan holding a sign that said "RVD 420," much in the same vein as Texas hero "Stone Cold" Steve Austin's "3:16" mantra. Whereas "Austin 3:16" meant "I just whooped your ass," RVD 420 carried the definition of "I just smoked your ass," a blatant reference to the plant he clearly had become associated with. Moreover, one of his signature moves was titled the 420 Leg Drop and Van Dam humorously admitted that cannabis was certainly a prominent part of his personal life as well.
"I was known to partake in the parking lot with other wrestlers or fans who would bring flower and I thought standing up for marijuana would be the perfect fit," recalls Van Dam. "It's something I enjoy doing and through opening up about it, pretty soon I'm doing an interview with High Times magazine in 1998 and that's where I really knew I was crossing a line with it."
For a professional wrestler who travels over 300 days a year and regularly has to entertain crowds of thousands, life can occasionally be stressful. "Everything negative, whether my stomach is upset or I'm anxious about the crowd or match, it changes your spiritual vibration," shares Van Dam. "Your spirit vibrates and it effects the way you feel and how other people perceive you. Cannabis allows for those distractions to step to the side and allows me to raise my spiritual vibration. The higher vibration that I have, the better me I am."
Although his fellow wrestlers advised him against being so publicly in favor of legalizing a stigmatized plant and that he should keep his marijuana usage and viewpoints in his private life, Van Dam was as public about cannabis and hemp as Snoop or Willie have ever been. "It became something I never shied away from because I've always believed in the benefits of the plant itself. Holy crap, it could help so many people," he implores.
Yet, his open love of a plant still very prohibited didn't go without punishment. Most notably, Van Dam was arrested in 2006 for possession of 19 grams of marijuana after speeding through a traffic stop in southern Ohio, a low-level charge that is currently legal in a quarter of the United States. Still though, this arrest occurred while RVD was holding the titles of WWE Champion simultaneously with the ECW Championship. Due to the backlash from the arrest and subsequent action from WWE, RVD had to drop both titles.
"I wasn't that apologetic though," Van Dam admits, "because I realized this is how we're going to change laws. People like me, people like Michael Phelps being associated with marijuana and being successful athletes at the same time."
Even through that, Van Dam has remained as strong of an advocate for cannabis as he is in the ring. During the countless interviews he's done over the decades for publications that range from Wrestling Inc. to The Washington Post, RVD has touted the medicinal benefits that he and several of his fellow wrestlers have received from the plant. In 2009, Van Dam served as a keynote speaker for NORML's National Conference in San Francisco and appeared on MSNBC's program "Morning Meeting" to debate cannabis legalization with former Director of the Office of National Drug Control Policy Barry McCaffrey.
However, as anyone with a basic understanding of human physiology would imagine, 30 years of performing Rolling Thunders and Five Star Frog Splashes among other high-flying stunts haven't been the easiest on Van Dam's body. "As a professional wrestler, I've had over 500 concussions. I used to think it was just part of the job and none of us understood the concussion damage until we got educated on it," says Van Dam.
Van Dam's struggles with lasting concussion conditions particularly during 2016 and 2017 was documented in "Headstrong." The 2019 documentary directed by Joe Clarke details Van Dam's foray into stand-up comedy which is interrupted by severe concussion-related medical issues and concerns that he may have acquired CTE, the same condition that many athletes are now struggling with following retirement from physically intensive sports.
""Headstrong" is very relative to the reason why I wanted to look into CBD products and in particular, something for the brain," explains Van Dam. "Although I don't have CTE, I'm tired of my friends killing themselves over depression they got from acquiring several concussions so I wanted to do something that would help all of us."
In the eight years since cannabis was first recreationally legalized in Colorado and Washington state coupled with the emergence of CBD's popularity, the emerging topic of professional athletes using cannabis is the very topic that eventually led Van Dam to use his clout in both professional wrestling and cannabis culture to create a spot for himself within the CBD industry. "They're already talking baseball and allowing the players to use cannabis. The NFL is talking about utilizing CBDs to help with concussions and head trauma, and that's something that motivated me to start my own CBD line," he explains of premiering his CBD brand RVDCBD at the 2019 CBD.io trade show and convention held in Las Vegas last fall.
"I've never been part of a project that's had such good energy," Van Dam states of RVDCBD. "The entire cannabis industry is welcoming us with open arms to an extent that I couldn't have predicted. They tell me that what I'm doing is such a great thing by coming out as a professional athlete and helping out other athletes learn what they can do for longevity and quality of life."
Made using a whole plant approach including extraction from stems and leaves, the RVDCBD product line has a CBD oil tincture and topical cream each containing 3000 milligrams of cannabidiol (CBD). With RVD's input into the development of the products, he made sure a generous amount of menthol was added to the muscle and joint relief topical to mimic the sensation of Icy Hot. "When I put it on my shoulder that's separated in three places or on my back that's full of arthritis, within the first couple minutes it's got this soothing feeling where I know it's penetrating through the epidermis and it's a cold feeling that gives me a ton of relief off the bat," notes Van Dam.
Similar to a new championship belt, Van Dam's work with RVDCBD is a duty he wears proudly. "Because I've been in the marijuana world for at least 20 years, it's a world I'm comfortable in. And now that the plant is going in a new direction, I'm going to follow it and I'm going to help educate people on the cannabinoids and how they work," says Van Dam.
The future for "The Whole F***ing Show" and RVDCBD is bright, containing as much thrilling excitement as many of his previous matches with potential expansions into a RVDTHC line. "I plan on doing a lot this year," he forecasts. "I plan on wrestling less yet putting more energy into RVDCBD because I'm sure the world is going to demand it."
The sky's the limit for the six-time Intercontinental Champion and RVDCBD. Knowing his background, accomplishments and drive, we can naturally assume Rob Van Dam will also Five Star Frog Splash his way to success in the cannabis industry.