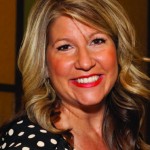 Beth Schwartz
Apr 03 2017 . 7 min read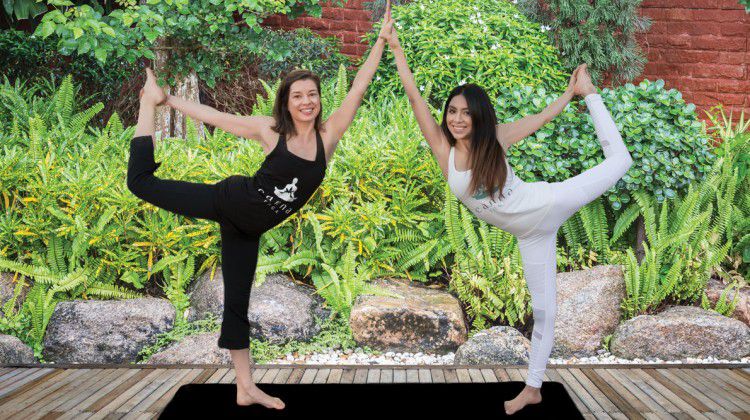 "When people first hear about it, most of the time the responses we get are: 'I have been doing that for years. It's great I can do it with other people now,'" explains Irena Jacobson. "Everybody does it but now we get to do it together. There's no hiding it, there's no judgment."
Jacobson, who is one of the co-founders of CannaYoga, is referring to elevating your mind and body while practicing yoga with a little bit of cannabis to help you find your center. She and Madelaine Beckett offer CannaYin and CannaYinFlow classes at their Wishing Wellness studio as well as at various pop-up locations around the city. Although it was slow when they first started offering classes in August, there was a spike in attendance once Nevada legalized adult-use cannabis following the election in November.
"There's still a stigma associated with cannabis but I wanted to create a space for patients to experience this together because everything is so new, especially here in the city. I work with a lot of patients so that's what geared me in this direction," offers Beckett, who works with her husband, Dr. Timothy Beckett, as manager of Valley Center for Cannabis Therapy.
Initially, Beckett's husband thought she was crazy when she suggested pairing yoga and cannabis. But she reasoned that patients might be more inclined if they could "combine the two and we could get them out of their comfort zone to come and try this."
Certainly CannaYoga's tagline -- combining two of the world's greatest ancient healing practices -- gets to the heart of the matter.
"I was sending the patients to the studio because they were coming to Valley Center for Cannabis Therapy to treat some kind of pain. Whether you have cancer or PTSD, cannabis isn't the only thing that's going to get you better -- it's a whole change in lifestyle of not just doing yoga but changing your way of eating. I was also encouraging our patients to introduce some sort of workout to get their bodies more active," continues Beckett. "Not only for them to workout but to get them in the right mindset to work on issues they are dealing with."
"We like to try and get to know our clients and have them open up to us and provide them with that safe space so that they are comfortable and feel that they are actually getting health benefits, which is the main goal. It's not just a social hour where you would do what you would do in a frat house," says Jacobson, who is also coincidentally married to a physician also in the cannabis space, Dr. Scott Jacobson, of Wishing Wellness Medical.
Each one-hour class is $25 ($20 for industry professionals when they scan their agent card online) and begins with a quick discussion on a topic that could be anything from vaping to the difference between a sativa and an indica. "We make it nice and fun and light," explains Beckett, who has been practicing yoga since she was 16 and her especially bendy physique shows it.
"We set up ashtrays and lighters by the mats. We all pass around whatever there is to pass around. Everybody partakes or not," says Jacobson, who has been practicing yoga for 25 years with a passion for Acroyoga. "Sometimes couples come and one may be in a job where they get tested so they don't partake and their partner does. It's not weird if you don't."
But they don't encourage novice cannabis users to attend. "We don't think you have to have done yoga before. Our classes are great for all levels but we don't think it's a good idea for clients to be trying cannabis for the first time at our class. So far we've never had anyone sign up who has never tried cannabis before. Everyone +21 and older is welcome but we expect our clients to know their limitations," explains Jacobson.
For yoga beginners, the classes aren't especially rigorous or hard to pick up. "Classes are very good for your elevated state of mind. They aren't like hot yoga classes where they are quick moving," says Jacobson. "For the CannaYin classes, the philosophy is you don't have to get up off your mat. You can sit and lay down and the most we would do is a cat-cow kneeling on your mat, otherwise, it is all passive, on-your-mat poses."
Beckett elaborates, "There's not as many active poses in CannaYinFlow. You are still doing active poses but I move you through them very slowly to warm up our bodies. Then during the last 30 minutes of the class we go into yin, it's very restorative and relaxing. You are able to zone out with the music or with your own breath."
"With the Yin class, where you hold the pose for three to six minutes on any given side, it's not really that you are doing that many poses in the course of an hour but you are holding them and you are able to relax and able to get into those deep tissues and let your mind concentrate and try to be very meditative. When you find that your mind is wandering, bring your mind back and if there is a stretch where you feel uncomfortable breathe into that stretch. Everybody feels so amazing after class. We had one client say that she felt two inches taller afterward, which is always how I feel," Jacobson explains with a satisfied smile.
The relaxed approach fostered at CannaYoga seems to work well. "The feedback has been amazing from patients," enthuses Beckett. "One of the patients who came, texted me when she got home and said it was one of the first times she felt relaxed enough to get in bed and go to sleep because she didn't feel her pain. She said she had never been pain-free in five years and now she was. And that's what we want, to help."
Class sizes at CannaYoga depend on the location and theme, but the studio caps classes at 40. For larger classes, Jacobson and Beckett work as a team with one leading and the other helping to provide adjustments, massage, water, and pre-roll relighting. CannaYoga also offers popup classes at local dispensaries and medical clinics as well as special workshops such as one they held recently on edibles that lasted two hours and featured 10 milligram gummies.
Many of the pop-up classes are in collaboration with other small business and non-profits. Special events scheduled this month include a Yindica class as well as an Earth Day class, of which a portion of the proceeds will be donated to a local environmental non-profit. Special classes and workshops are advertised at cannayogalv.com.
As for appropriate canna-yoga etiquette, you can partake in what is available at the class, bring your own cannabis or just enjoy practicing with your fellow yogis sans cannabis. The CannaYogis recommend a hybrid or indica for the CannaYin class and suggest a sativa for the CannaYinFlow class. To make sure attendees are completely comfortable, teachers don't indulge when they are instructing. "We join everybody but, yet, we are working and our job is to cultivate a safe experience for our students," offers Jacobson.
"The patients I do speak with about cannayoga, this is new for them so I don't want them to come into a space where they are uncomfortable. I want the space to be very welcoming to everyone, not just one demographic. We try to appeal to everyone by focusing on education," explains Beckett, who adds in conclusion, "Yoga is my medicine and cannabis is my medicine."