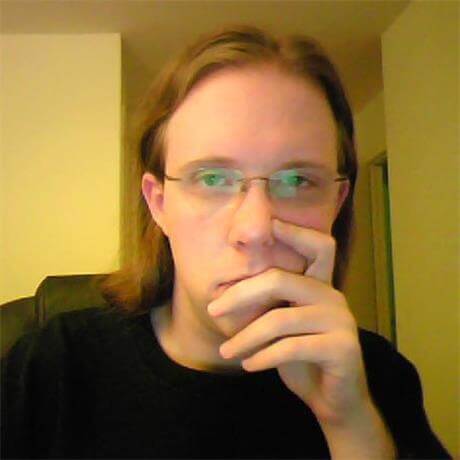 Josh Bell
Oct 16 2019 . 5 min read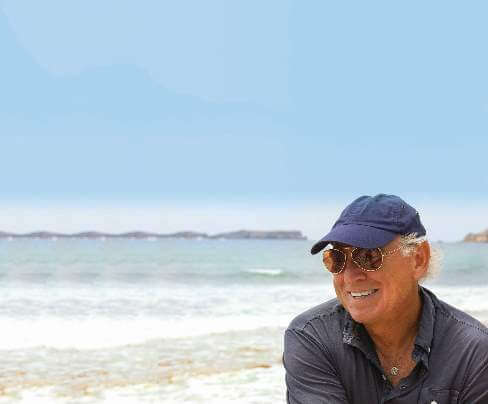 Jimmy Buffett has spent decades perfecting the art of relaxing. The Florida singer-songwriter has only ever had one major mainstream hit song (1977's "Margaritaville"), but he's built an empire out of his image of the barefoot beachcomber, kicking back with a margarita or piña colada. While Buffett has perhaps been coy about including cannabis references in his music, it's pretty much impossible to conceive of that laidback persona without imagining a joint to go along with the tropical drink.
Buffett finally made the connection between marijuana and Margaritaville official with the launch of his Coral Reefer medical cannabis brand earlier this year in his home base of Florida. Buffett teamed up with Surterra Wellness for a line of "tropical influenced" medical cannabis vapes and pods (both CBD and THC), that are now available in Florida and slated to expand to other states (including Nevada) in the coming months. The brand is named after Buffett's longtime backing band, the Coral Reefer Band, in a perfect integration of the singer's musical and medicinal pursuits.
"It never dawned on me that Coral Reefer would be anything other than a cool name for a tropical band born out of the Key West lifestyle in the mid-'70s," Buffett said in the brand's announcement. "But life is supposed to be about having fun and staying healthy enough to enjoy it. I think Coral Reefer will help a lot of folks do that."
Buffett's philosophy that life is supposed to be about having fun has carried him through his career, allowing him to amass a business empire around the idea of chilling out. Buffett got his start in the Nashville country scene in the late '60s, and he experimented with a folk-rock style on his mostly forgotten first two albums before coming up with the combination of country, rock and island sounds that has defined his music. That sound debuted on Buffett's 1973 breakthrough album A White Sport Coat and a Pink Crustacean, which feature two perennial Buffett favorites that neatly illustrate both sides of Buffett's musical personality, from the sensitive storytelling of "He Went to Paris" to the raucous party anthem of "Why Don't We Get Drunk."
Buffett's penchant for raucous parties helped him build the fan following known as Parrotheads, and the party-friendly atmosphere of Buffett's concerts has persisted even as the singer himself is now in his 70s. Head to a Buffett concert, and you're likely to find fans decked out in grass skirts, coconut bras, feathers, shark-fin hats (a reference to Buffett song "Fins") and, of course, flip-flops, Buffett's footwear of choice (he even wore them when giving the commencement address at the University of Miami in 2015). The alcohol will be flowing, and it won't be hard to catch a whiff of cannabis, either. Parrotheads are as dedicated to the Buffett lifestyle as they are to Buffett's music.
These days, the Buffett brand is estimated to be a $1.5 billion-a-year enterprise, with everything from Margaritaville restaurants (like the one on the Las Vegas Strip at the Flamingo) to frozen foods to apparel to entire retirement communities. A stage musical based on Buffett's music, Escape to Margaritaville, is currently touring the country and will be stopping at the Smith Center in Vegas January 7-12. It's no surprise that the Coral Reefer announcement refers to merchandise including hats and t-shirts right alongside the traditional cannabis products. A 2018 New York Times profile was headlined "Jimmy Buffett Does Not Live the Jimmy Buffett Lifestyle," highlighting just how much shrewd business sense goes into creating a brand built around relaxing.
"The glue that holds this thing together is authenticity," Buffett told the NYT. "People can smell it if it isn't real." Even if he spends more time in business meetings and hotel rooms than on boats and beaches these days, Buffett still understands what drives his fans: the mentality of escape and relaxation. It wasn't always that way. In 1976, Buffett was the first musician interviewed for the fledgling High Times magazine, and he told the pioneering cannabis publication, "I'm not going out there to try and sell my lifestyle to America. Because they aren't going to buy it. They never have."
He was wrong, of course, and Buffett fans are better off for it. They can deck themselves out in Buffett gear, listen to his music on his custom satellite radio channel, eat at his restaurants, drink his cocktails, relax at his resorts and commune with their fellow Parrotheads at a Buffett show. Buffett may not have had many big radio hits, but you can bet that the entire arena will be singing along to favorites like "Cheeseburger in Paradise" (also, of course, the name of a Buffett-founded restaurant chain), "Volcano," "Son of a Son of a Sailor" and "A Pirate Looks at Forty." In addition to his business empire, Buffett has influenced a whole generation of musicians with his combination of country and island sounds, including stars like Kenny Chesney and Zac Brown (with whom he dueted on the 2011 hit "Knee Deep").
A 2014 study published in the academic journal Popular Music History, titled "Songs you know by heart: Alcohol, promiscuous sex, drugs and escape in Jimmy Buffett's music," analyzed the lyrics of 386 Buffett songs and determined that "Buffett's music is more about escape and irony than deviant behaviors." And, perhaps more importantly: "Furthermore, lyric themes remain largely unaltered even through an increase in his popularity and corporate sponsorship." That's scientific proof that, whether it's cocktails or cannabis, Buffett knows exactly how to give his fans the relaxed, relaxing experience they crave.
Jimmy Buffett. October 19, 8 p.m., MGM Grand Garden Arena, $40-$212.