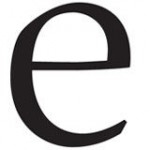 Richard S. Gubbe
Mar 03 2018 . 17 min read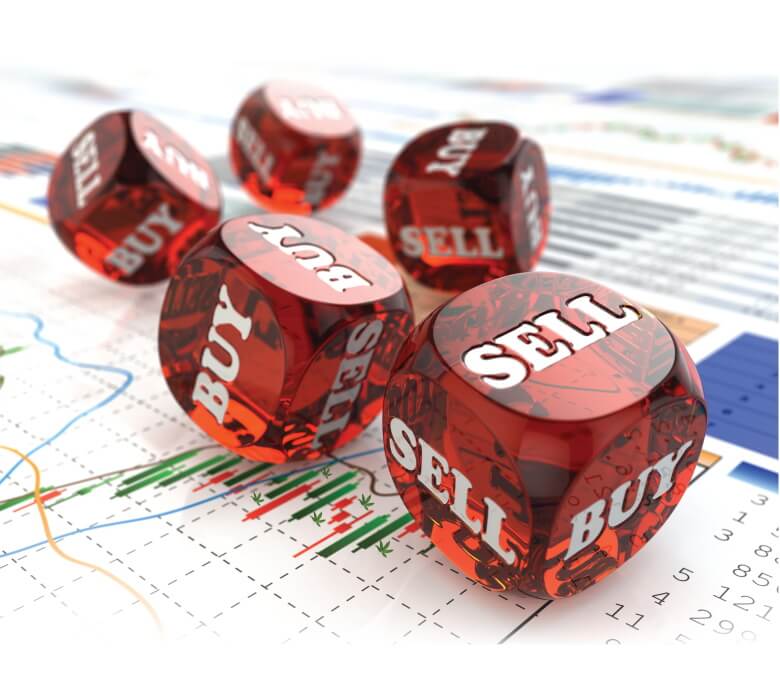 Always the risktaker, living on the edge and enjoying the rush. Heck, making Nevada my home twice proves that. But there are few who make it as professional poker players or as sports bettors. The money this scribe earned was marginal, save for winning a few football contests.
While wagering on baseball and playing hold 'em was exhilarating, the attraction grew repetitive, win, lose, win, lose, win – never enough.
The gambling capital of the world has crossbred a gambler hybrid if you will, combining the allure of wagering with another form of gambling: the stock market, brought to life on a PC or phone nearest you.
The first foray into the stock adrenaline rush occurred during the real estate boon. The lure of the stock market was very becoming for this low-level player. After jumping right into the NYSE, robust profits came easily. "Shoulda made a living at it" came to mind. Money flowed before and after the great crash, selling before the house of cards known as the New York Stock Exchange fell over and then picking what stocks would recover out of the garbage. Not rocket science, only modest research and a tad bit of common sense led to scoring thousands with only hundreds invested at the outset.
After seemingly easy profits, the market grew more difficult. The idea of getting Richard Gubbe rich had vanished. Then came legal weed and the notion this was the golden ticket.
Alas, the Ultimate Gaming Experience was born.
Manna from heaven was falling when Colorado and Washington legalized marijuana, but few shared the secret while earning unbelievable success. The kind where the investment was $200 and the reward was $30,000.
The secret is no longer, but is it too late to get in? Never.
Asking about pot stocks drew responses from friends who invest such as: "Are you nuts?" and "A risky venture at best" was the polite brushoff. Talking to brokers gave the feeling that pot stocks were the minor leagues left to day traders, not serious investors.
Research, asking questions and common sense said otherwise. The first question was: What publicly traded corporations own a piece of Nevada's cannabis market? Answer, none. Only Limited Liability Corporations (LLCs) were involved due to that fact that publicly traded corporations were breaking federal law if they went anywhere near THC or CBD. The LLCs that formed for the Great Pot Rush were made up of a conglomerate of rich people who thought the gold rush came from selling Acapulco Gold.
While searching for answers, the web turned up mostly Canadian companies with ties to cultivation, research and development, grow equipment and consulting. American corporations could advise on investments and real estate deals or offer legal advice, even dabble in paraphernalia. But no weed.
The next step was to examine Canadian companies that grew cannabis and hemp, manufactured oil, and dabbled in R&D. The market was flush with penny stocks, doubling down on the risk factor. The healthiest seem to be those involved in bio-ceuticals or pharmaceuticals, most with ties to grow facilities. Many have recently reported an influx of investment cash while others were buying up smaller companies, applying or receiving patents, or expanding in some form or another.
Dad Would Be Proud
Pot stocks combine the thrill of the Harry Potter ride at Universal Studios and the new ride at New York-New York casino in Vegas with playing craps and roulette as the ultimate drug that could prove to be quite profitable. Playing table games where the odds near 20 percent against isn't wise, but placing money in marijuana appears to be a quicker path to fortune.
The risk of investing in American stocks is even higher due to the whole marijuana-is-illegal drawback. If that changes, a serious surge could occur. Until then, the risks include a general sell-off or bad financial news in the United States and the unpredictability of the White House can affect all stocks. The other risk, of course, is if the company one invested in crashes and burns.
Stocks are up 29,000 percent if the right one was purchased when the first rush began. There are now close to 400 companies publicly traded in the United States or Canada that have a stake in the cannabis industry, whether it be from grow operations, research, grow supplies, investment advice, real estate, synthetic research and development, legal counsel and paraphernalia. Hundreds of stocks that qualify can be AgTech, biotechnology, consumption devices, cultivation and retail, hemp products, investments and finance, real estate, and technology.
There are 13 different exchanges that host trading
for cannabis stocks, many of them low-cost, over-the-
counter offerings.
While most of these "penny stocks" are traded on different markets in Canada and the United States, most are available for day trading accounts such as E*Trade, Merrill Lynch and the recently merged Scottrade/Ameritrade. Don't expect any guidance from the local branch manager. They could care less about penny stocks.
Correction, My @$$
Canada's pot stocks have exceeded $22 billion but reported losses during the recent week of hell (Feb. 5-9 for those not following along) were estimated at $7 billion, which have almost been recovered. The fun lies in watching a modest investment bloom into something big -- such as when a two-cent stock turns into a $10 bonanza.
The downside is watching the market crash from having a healthy unemployment rate driving interest rates upward. Rollercoaster rides can be terrifying as seen when the price of borrowing money and paying higher wages cost the Dow dearly in a Black Friday week as part of the worst sell-off in history.
Watching numbers turn from green to red in a heartbeat was and is frightful. When buying more than 3,000 shares at .20, all losses are magnified. The market surge gave way to the reality that pot stocks are a long-term investment that wasn't going to be a cakewalk. The advice from everywhere was don't panic. Since then, the numbers have been friendly again. For now.
How to Buy a Pot Stock
Want to get in? Not on the ground floor, but still early in what could be the fastest-growing industry in the world. A little knowledge of how the market works and what the consumer likes is helpful, so is an eye to the future and linking pot to the medical world. The most crucial part is, of course, cultivation. In Canada, that means indoor grows that dwarf those in Nevada. The next measuring stick is product development and research. Another is distribution. The fourth is a desire to come to America where corporations can't grow marijuana. The fifth comes with acquisitions and announcements of added capital from outside investments into the market.
The Cultivators
Canada can export pot to 29 countries. With Israel holding off on exports thanks to pressure by the Trump administration, that leaves Canada as the only country smart enough to see that foreign trade can be profitable. If that trend continues, Canadian stock becomes more stable with plenty of global expansion possibilities. More and more countries are making cannabis legal. The Netherlands, with its giant tourism draw of cannabis to Amsterdam, must get flower from somewhere. Some believe the shipping containers nearby often double as grow houses. It matters not where it comes from, only that it tests out as advertised and needs to be replenished constantly.
Patents, Patents, Patents
When a company has skin in the game, in this case the drive to create valuable medicine made from cannabis or hemp, then there is more potential to hit the mother lode. Companies seeking or those that own patents are able to create a special product. This could be followed by new formulas and patents to end or maintain illnesses.
Pharmaceutical Potential
If and when Big Pharma gets involved, the potential for $100-a-share stocks rises and profits soar. There are numerous Canadian companies taking part in "drug trials" of cannabis products. The potential to become the new era of Big Pharma needs to overcome a lack of lobbying power from the cannabis industry. That could change, leaving the door open to the same greed and expansion in cannabis as happened to large American medical pharma stocks that trade at big dollars.
The Political Landscape
There are two obstacles that face American companies. There is the obvious flaw that the stuff is still classified as a Schedule I drug. The second? There are few banking options open to securing a safe transaction landscape.
Up in the Great White North, Canadian companies recently came under scrutiny from the Canadian Securities Administrators (CSA) when reviewing the policy about cannabis companies listed on Canadian exchanges that have interests in the states. This came in early January after U.S. Attorney General Jeff Sessions spewed his negative rhetoric about the evils of cannabis that sent cold shivers on both sides of the border when he rescinded the Cole Memo. The uncertainty left companies with U.S. ties faced with being delisted from Canadian exchanges. CSA released new guidance on the issue, which expanded the amount of disclosure U.S.-exposed cannabis companies need to give, but left everything else largely unchanged. Let the games continue.
If the United States Senate or House ever let a bill reach the floor and the White House, the floodgates could open. Now there is fear for investors who are afraid of losing everything if the Justice Department were to mount a crackdown on all cannabis-friendly states. With many analysts touting that cannabis companies are the fastest-growing industry and that they show unlimited growth for future jobs and tax base contributions, making cannabis illegal would blow a lot of revenue and send the black market business soaring.
The Canadian Invasion
Canadian cannabis and CBD stocks can be found primarily on three exchanges as well as being sold over the counter (OTC). They can change exchanges when acquisitions occur. Some have had trading suspended for brief periods while expansions and acquisitions were announced. Symbols are often changing as big fish often eat little fish.
The Toronto Stock Exchange (TSX) has seen leaders of the cannabis industry join its listing and offer investors a new avenue into cannabis ventures. These include massive license producers (LPs) expanding their product and brands overseas. With 29 legal countries and no competition, look for more growth activity (no pun intended).
TSXV Cannabis Stocks, previously known as the Canadian Venture Exchange, is the sibling listing of the larger Toronto Stock Exchange and offers a variety of cannabis-related businesses from growers to biotech companies.
CSE, the Canadian Securities Exchange, offers investors a variety of cannabis-related companies seeking growth. CSE offers Canadian companies an option to seek business possibilities in the U.S., as long as it manages to disclose all its risks properly to shareholders.
In the U.S., NASDAC does carry Canadian company
GW Pharmaceuticals (GWPH). GW is a biopharmaceutical company focused on discovering, developing and commercializing therapeutics from proprietary cannabinoid products. The company's lead product candidate is Epidiolex, a liquid plant-derived (CBD), but they also offer Sativex (nabiximols), which is a synthetic used for the treatment of spasticity due to multiple sclerosis. Translation, both synthetics and CBD are involved, which is why GW is more of a pharma company than a cannabis firm. The stock reflects the pharma side, trading at $124-$130 after a 52-week high of $143 and low of $92. One market analyst predicted a cap of $160, but that's a lot of money to invest for the possibility of a 20 percent return. In contrast, Puff Ventures went from .20 to $1.85 over the last year as a paraphernalia company.
As you take in all of this investment advice and begin to do research, keep a couple of things in mind. Be wary of those ads luring newbies into five stocks that are set to blow up. Most of them already have. Do the homework and find listings on a legitimate site and get information from a day trading account. Just don't ask a broker for advice. Instead, use good pot sense and maybe smoke a limonene strain to gain focus before buying.
Ones to watch
The Nevada Connection
These are a few Canadian stocks with ties to Nevada. Perhaps the most daring affiliation came with CLS Holdings' purchase of Oasis dispensary in Las Vegas. This came after Canadian companies were cleared to absorb American interests. CLS Holdings USA, Inc. (CLSH), is engaged in developing a method of extracting cannabinoids from cannabis plants and converting the resulting cannabinoid extracts into concentrates for pharmaceutical delivery. The company intends to license its extraction methods and processes to others. CLS went from .02 to .94 in a year, but sold for .77 in mid-February after the "correction."
MPX Bioceutical, formerly Canadian Bioceutical Corp, produces nutraceutical products intended for the treatment of chronic medical conditions. MPX goes where existing treatments fail to meet the needs of patients or where consumers prefer herbal and plant-based medicines out of concern for the side effects associated with modern pharmaceutical medicines. Nevada State Senator Tick Segerblom told elevate last fall he was considering a board seat and the Nevada Independent reported recently Segerblom indeed took one of seven seats. MPX operates in Arizona, Nevada, Maryland and Massachusetts. The company bought Greenmart of Nevada for $19 million. Greenmart is a cannabis cultivation and production facility located in North Las Vegas. MPX intends to acquire more companies engaged in medical marijuana dispensaries, production and cultivation businesses in the United States. MPX stock went from .22 cents to .99 in months and went to .62 in mid-Feb. following the recent purge.
Grow Generation Corp. went from $1.50 to more than $8 in two months. Grow Generation operates retail hydroponic and organic specialty gardening retail outlets. The company started a chain of eight retail hydroponic/gardening stores located in Colorado and California in 2015. A store also opened in Nevada to support the burgeoning market here. The company is engaged in the development of a branded e-commerce portal at GrowGeneration.com. The company's stores offer supplies including hydroponic equipment, soil, lighting, plant nutrients and products used by professional growers. The target market segments include home growers of organic vegetable and fruits, those with small farms, home gardens, restaurants and do-it-yourselfers as well as cannabis-related markets for dispensaries, cultivators and caregivers.
Terra Tech Corp. went from .13 cents to .62 in a short time, now holding around .30 cents. Terra Tech is a cannabis-focused agriculture company with hydroponic produce and cannabis products. Through its subsidiary, GrowOp Technology Ltd., Terra Tech is also a retail seller of locally grown hydroponic produce, herbs and floral products through its subsidiary, Edible Garden Corp. TT Corp has medical marijuana cultivation, production and dispensary facilities in Nevada through MediFarm, which produces and sells a line of cannabis flower. The hydroponic produce segment consists of Edible Garden's operations.
CREAM OF CANADA
Canopy Growth is the largest Canadian marijuana stocks company, having been the first cannabis organization to surpass the $1 billion market cap. Canopy holds producers Tweed and Bedrocan under its umbrella and is engaged in producing and selling marijuana in the Canadian medical market and the new recreational market. Tweed is a licensed producer of medical marijuana with 168,000 square feet of its Smiths Falls facility producing and selling approximately 3,540 kilograms of medical marijuana per year. Tweed's built-out production capacity includes 10 climate-controlled indoor growing rooms. Bedrocan focuses on medical-grade cannabis with a more than 52,000-square-foot production facility in Toronto that includes more than 30 vegetative and growing rooms, and three dispensing rooms. Canopy regularly announces new deals and partnerships with international emerging markets and hit a high of $35.88 in January from a 52-week low of $4.89, a jump of more than seven times if you got it early. The great stock "correction" sent the stock down to the high teens, but stability has ensued in the low 20s.
Cannabis Wheaton Income (TSXV:CBW) is a fairly new entrant to the Canadian cannabis sector. Cannabis Wheaton was formed to provide funding for facility expansions, operations, and initial construction. In return, the company gets minority equity interests and a percentage of the cultivation. Stock went from .52 to $2.70 in a couple months and has fallen below $1.40.
Aphria (TSX:APH) is also licensed under ACMPR, Access to Cannabis for Medical Purposes regulatory agency, much like Canadian marijuana stocks. Aphria allows for natural growing conditions to produce safe medical cannabis products and made its strategic entrance to the U.S. cannabis market through Liberty Health Sciences, entering the medical market in Florida. Aphria Inc., formerly Black Sparrow Capital Corp., produces and sells medical marijuana through retail sales and wholesale channels. The company's retail sales are primarily sold through an online store, as well as telephone orders. Aphria also dabbles in the research, development and commercial production of cannabis oil. Aphria went from $4 to nearly $20 in the past six months, it's now hovering near $13.
Aurora Cannabis (OTC: ACBFF) went up from .0001 to hit $12 in less than a year. Aurora Cannabis Inc, formerly Prescient Mining Corp, is a Canada-based company producing and distributing medical cannabis. Aurora's principal market is patients who use medical cannabis in Canada while also offering patient counseling and outreach services that include direct delivery to patients through its online shop and mobile application. The early rush has passed with shares now north of $9.
PotNetwork Holding, Inc. (OTCMKTS: POTN), is a top name in the CBD industry offering a broad range of hemp-derived products. The company expects the growth rate will be nearly 53 percent in coming years. The holding company owns both Diamond CBD and First Venture Capital. First Venture was established for the research and development of hemp-based products that include CBD oil, supplements for pets, vaporizers and edibles. While the CBD market has expanded rapidly, CBD and hemp stocks have not. POTN trades around .50 a share.
Freedom Leaf, Inc. is a media-based company focused on being the national and international news source for the cannabis/industrial hemp industry. The company, through its online and print media channels, is engaged in dissemination of current legislation and legal news, arts and entertainment. FL provides consulting services to companies in the industry and incubates other companies in the cannabis industry. The company's magazine, The Good News in Marijuana Reform, reports on arts, fashion and lifestyle. A stock that first sold at .0265 and climbed to .010 before leaping to over .47 in a month.
Tetra Bio Pharma Inc. is engaged in the development of bio pharmaceuticals and natural health products containing cannabis and other medicinal plant-based elements. Its stock rose from .33 to $1.41 in a year. The company is focused on combining traditional methods of medicinal cannabis use with the supporting scientific validation and safety data required for inclusion into the existing bio pharma industry. The company objective is to bring natural medical marijuana to the market along with
a number of other products targeting chronic pain, insomnia, post-traumatic stress disorder (PTSD), and anxiety, among others. Tetra's goal is to become the first biopharmaceutical company in the world to get a smokable dried cannabis product approved as a prescription drug by Health Canada, the FDA, and other regulatory agencies around the world.
The Supreme Cannabis Company (TSXV:SL) Located in Ontario, the company's federally approved medical marijuana company, 7ACRES, cultivates medical marijuana on a greenhouse cost basis. Along with 24 other companies, Supreme received its federal license in March 2016. In October the company announced its partner 7ACRES obtained Health Canada approvals in order to start cultivation in its recently completed 30,000-square-foot flowering rooms.
Axim AXIM Biotechnologies, Inc., formerly Axim International, Inc., is a biotechnology company engaged in the treatment of pain, spasticity, anxiety and other medical disorders with the application of cannabinoid-based products. It is focused on research, development and production of pharmaceutical, nutriceutical and cosmetic products. It is engaged in the business of research, development and production of alternative and renewable sources of energy, such as high caloric content fuels produced from industrial hemp. Now at $6, the stock yoyos between $4 and $16.