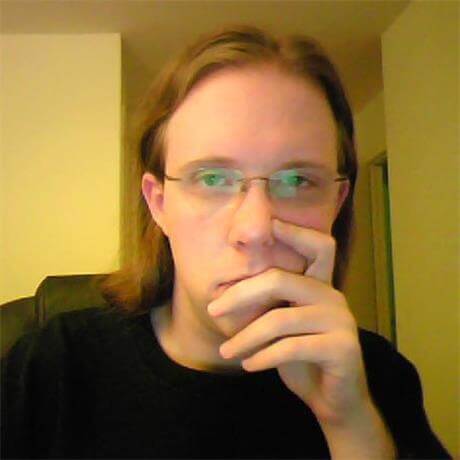 Josh Bell
May 02 2018 . 6 min read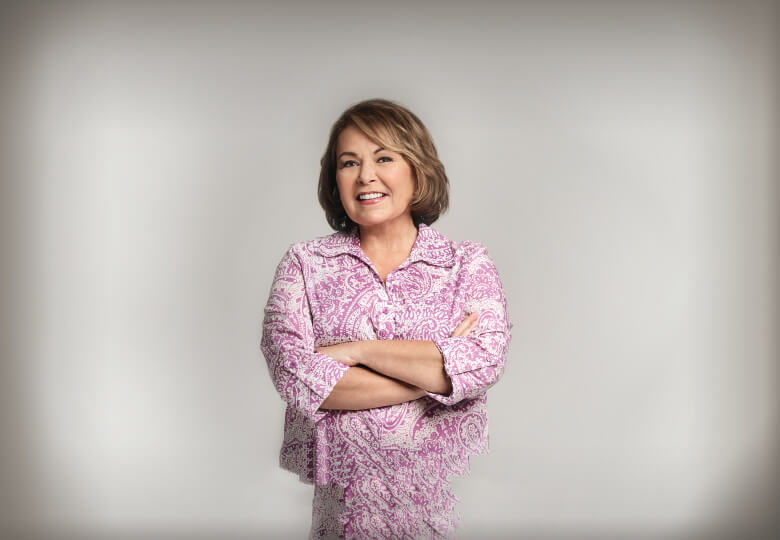 One of the storylines on the new revival season of the ABC sitcom Roseanne follows main character Roseanne Conner (played by Roseanne Barr) as she struggles with what is obviously an opioid addiction, thanks to a knee injury that she can't treat because she can't afford the surgery. In its initial run on ABC (from 1988 to 1997), Roseanne frequently tackled relevant issues via its portrayal of a working-class family in Lanford, Illinois, and the show's new season has been similarly interested in social commentary, albeit in a slightly more awkward way, thanks in part to Barr's real-life fondness for conspiracy theories and the alt-right.
Although marijuana usage hasn't come up yet on the show's new season, Barr's longtime cannabis support (which remains undiminished) will almost certainly have an influence on future storylines, even if that isn't until next season. The episode airing May 15 begins delving into Roseanne Conner's dependence on pain pills, but with the season finale the following week, there may not be enough time to explore all of the character's options until the show returns next year. And it definitely will return—Roseanne has been one of the highest-rated shows on TV since the revival premiered in March, and ABC almost immediately picked up the show for another 13-episode season (this season runs only nine episodes).
Why, after 21 years away, is Roseanne so popular now? It's part of a huge current nostalgia boom on TV, which also includes continuations of popular '90s series Will & Grace and The X-Files, and upcoming revivals of Mad About You and Murphy Brown. Those are in contrast to reboots like the current versions of Hawaii Five-0 or MacGyver, which take the concepts and characters from old series and update them with new casts, new storylines and sometimes new premises, starting from scratch. In the case of Roseanne and its fellow revivals, the shows are returning as if they never left, with the same cast playing the same characters and continuing storylines from decades in the past. On Roseanne, that means that Barr has returned along with her original co-stars John Goodman, Laurie Metcalf, Sara Gilbert, Lecy Goranson and Michael Fishman, plus a few new additions.
The later years of Roseanne's original run were a bit of a bumpy ride, and the final season strayed so far from the show's blue-collar roots (with the Conners winning millions in the lottery) that it was almost unrecognizable. The infamous final episode posits that the entire show was a novel written by Roseanne Conner, with grim fates for multiple characters dashed off in voiceover narration from Barr. Thankfully, the new season (the show's 10th overall) throws out pretty much all of the disastrous ninth season, while continuing on from a more grounded position, with the Conners as average people struggling to make ends meet.
The new season got a lot of media attention for the first episode's clash between Roseanne, a Donald Trump supporter (just like the woman who portrays her), and her sister Jackie (Metcalf), a liberal who ended up voting for Jill Stein. But that somewhat overblown and cartoonish confrontation ended rather quickly, and since then the show has dealt with other issues in a more subdued manner. The second episode has a sensitive storyline about Roseanne's gender non-conforming grandson Mark (Ames McNamara), which finds Roseanne supporting Mark's choice to wear bright, sparkly, traditionally feminine outfits, in what feels like a pointed rebuke to anyone accusing her of being socially conservative. In later episodes, Roseanne and husband Dan (Goodman) argue for stricter discipline for their grandkids, putting them at odds with daughter Darlene (Gilbert), and Darlene's sister Becky (Goranson) struggles with infertility.
While Roseanne the show has been walking a fine line to represent a balance of political views (thanks to writers and producers including Gilbert and comedy powerhouses Whitney Cummings, Wanda Sykes and Norm Macdonald), Barr has no such restrictions in her stand-up comedy. When she returns to Las Vegas at the Orleans Showroom on May 5, she'll come with renewed superstar status, but it's unlikely that she'll tone down her abrasive, outspoken style. That's, of course, what people will come to see, and part of Barr's appeal as a performer and as a media personality is her unpredictability, her willingness to say whatever she thinks, no matter how crass or shocking or misguided.
That unfiltered quality naturally led Barr to political activism, and she's been a proponent of medical marijuana for years. Part of the platform of her 2012 presidential campaign (chronicled in the 2015 documentary Roseanne for President!) was the legalization of marijuana, and at one time she was set to open her own dispensary in Southern California. "I smoke a lot of it," she told The Hollywood Reporter in 2016. "It's ganja, God made it, it's awesome." Some may have viewed her presidential campaign as a joke (she came in sixth, with 0.05 percent of the popular vote), but she's remained politically active since then, even if her views may come across as erratic.
These days, Barr is just as likely to support traditionally liberal causes like feminism and gay rights as she is to praise Donald Trump and promote questionable right-wing conspiracy theories. Really, though, her political outbursts are a continuation of her longstanding dedication to being provocative, and if alt-right views are what shock people these days, then it's no surprise she's embracing aspects
of those. The more outrage she generates, the more people pay attention.
Between her hit TV show and her controversial politics, Barr is bound to bring in plenty of curious onlookers, but once the audience shows up, she'll be focused on making them laugh. As a stand-up comedian, Barr is a Vegas veteran, with regular performances in town over the years (and at least one extended residency). She knows how to work a crowd, how to get them on her side, how to make herself relatable. During her 2013 mini-residency at the Tropicana, she joked about being a has-been with a dwindling fan base, but even now that she's back on top, she can still be self-deprecating and sarcastic. She's made a career out of being the underdog who never gives up, and there's no reason to think that she'll stop now.