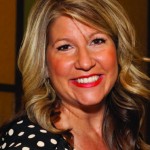 Beth Schwartz
Dec 10 2018 . 7 min read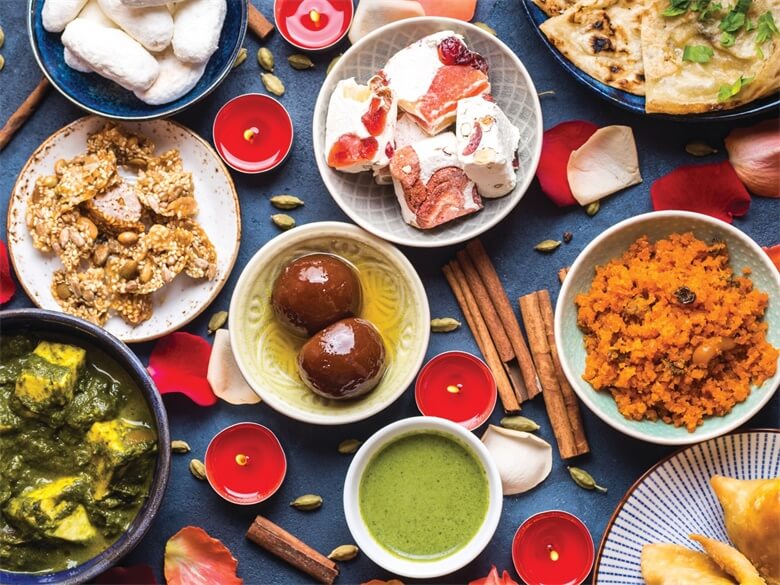 Declaring she doesn't do anything that doesn't fit within her vision, vegan chef Stacey Dougan decided infusing CBD into the next stage of her business plan made the cut. The idea behind that infusion into her business strategy was offering plant-based, fine dining, CBD-infused dinners. Dougan started offering the monthly dinners, called 4&Twenty, in September because she explains, "I have such reverence for the plant."
As a metaphor for both her personal aspirations for success and for diners who are lucky enough to get one of 20 seats at the 4&Twenty events, CBD can both boost your business offerings as well as shore up your body's endocannabinoid system. For those who aren't familiar, CBD, or cannabidiol, is the non-psychoactive part of the cannabis plant that has significant medical benefits – offering relief from inflammation, pain, anxiety, psychosis, seizures, spasms, and other conditions. When explaining her concept to potential diners, Dougan describes CBD as "the part of the cannabis plant that just relaxes the body and helps the body to heal itself."
Called 4&Twenty because there are four courses and 20 guests at the CBD-infused dinners, Dougan has two goals for the experience she holds at a secret location that is not revealed until the day of the event. "The first thing we want diners to get out of it is to have a good time," she explains. "I want people to feel good when they come and when they leave. We want the experience to be great from beginning to end, that's why when you walk in you are served plant-based wine and hors d'oeuvres and there aren't a lot of people, so you feel like you are part of something intimate. I know feeling good is the first step to healing, whether it be emotional or physical, because it's all connected."
The second objective for her 4&Twenty dinners is education. "We want to educate people about CBD and plant-based food. I want to show people you can have plant-based food that tastes amazing – that it is just not a chicken sandwich on a plate."
So far educating people about CBD has been the toughest part of organizing the dinners. Dougan often has to walk people through what CBD is "because it is still very scary to people. I didn't think that was going to be an issue at all and I think that's because I am in the industry and I love the plant so much. So, it feels kind of weird to me that people still look at it as if it's something that's bad."
For the second 4&Twenty dinner Dougan held, she decided to create educational handouts outlining the benefits of CBD for diners. "We actually had to point out what the health benefits of CBD were at the October event because some people are cool with CBD, but some people are still nervous about it. People just want reassurance that that they aren't gonna be high and that they will pass their drug test.
"Once you communicate with people and give them the information then they can make their own decisions. Some people are going to explore it, and some people will not for whatever reason. It just may not be for them. My job is just to give information and knowing in my heart this information will help to heal the body and if you choose to take it great and if not, then good luck with those medications," she says with a laugh.
Dougan tells diners that as a result of the meals which she infuses with CBD isolate powder "they are going to feel relaxed, especially the next day. More so because the event is at night and the CBD does take a couple of hours to maneuver through the body, so we tell them the next day you are going to wake up and you are going to feel good. Even in the evening as you start to slumber you will be able to sleep easier."
In addition to spreading the gospel of CBD, Dougan is trying to show people you can heal your body with plant-based food and it can taste good. "I want to show people you can have plant-based food that can taste amazing," says the self-taught chef. "I have been a plant-based chef for 17 years, so I had to learn how to cook when we didn't have the alternatives and we couldn't buy vegan cheese because there were none on the shelves. You had to learn how to make your own cheese. I make all my sauces, all my cheeses. I try to make everything from scratch as much as possible."
Dougan, who is a restaurateur, opening Simply Vegan restaurant in the Container Park five years ago with a second location set to open during the first quarter of 2019, is adamant about the ingredients being as important a component of the experience as CBD. "They both go hand in hand," she explains. "Just to give people that experience of not only having CBD infused in your food but to have real plants on your plate and not something that was made in a laboratory. I am not downing these fake meat products, I am just saying we have kind of gotten away from the art of vegan food preparation. I want to show people that you turn plants into something amazing on the plate and it doesn't necessarily have to come from a box."
elevate got a taste of the 4&Twenty dining experience on October 18 at special event space The Doyle in Downtown Las Vegas. The October dinner, which was $125 per person, had a coast-to-coast theme of Four Corners of the U.S. with each diner being served 250 milligrams of CBD during the four-course experience.
The first course began up North with a focus on Detroit, spotlighting locally loved Vernors ginger ale as a staple ingredient. Dougan made a flavorful Vernors Ginger Root Tumeric Consommé with roasted root vegetables. With 62 milligrams of CBD-infused broth, forget chicken noodle soup and sup on this consommé when you want to feel better.
The second course was a quick visit out West to California for a fresh, green salad of mango, dragonfruit and avocado caprese with papaya drops. The salad's kaffir lime vinaigrette was infused with 30 mgs of CBD.
For the Southern course which was inspired by Louisiana, Dougan prepared a main course of creamy Lobster Mushroom Macaroni and Cheese with grilled vegetable batons. The vegetables and an olive oil drizzle were infused with 90 mgs of CBD.
The final course, infused with 60 mgs of CBD, was a nod to New York with a raw, vegan, soy- and gluten-free cheesecake topped with pomegranate lavender crème anglaise and sitting on a chewy crust of almond and raspberries. (Dougan is planning more 4&Twenty dinners for 2019. Visit
simplypurelv.com/4-and-twenty to find dates.)
Eventually Dougan would like to be able to offer THC dinners as part of 4&Twenty's slate of offerings. "I believe it's important to have both. You just can't separate everything, you can, but I feel like the CBD is more for the body and THC is more for the spirit, the energy, the mind, which also has to be healed and the body can be healed simultaneously," she says. "That's my passion and reverence for the plant."