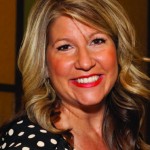 Beth Schwartz
Mar 29 2017 . 9 min read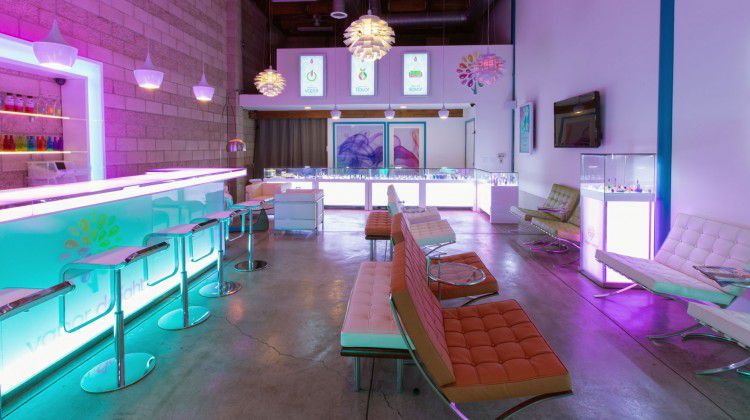 As more states pass adult-use cannabis laws, public consumption of cannabis is increasingly becoming an issue. Nevada's elected officials have been trying to tackle it on several fronts since Nevada residents voted to pass adult-use cannabis in November,
In early March, Senator Tick Segerblom, D-Las Vegas, introduced SB 236, which would allow local governments to issue licenses for public marijuana use. Meanwhile the Clark County Commission, which has jurisdiction over the Las Vegas Strip and outlying areas, has appointed a 14-member Green Ribbon Marijuana Advisory group to help determine an optimal way for consumption lounges to be implemented. The proposed model introduced at the panel's first meeting held on March 27 calls for a one-year pilot program that would allow medical marijuana dispensaries to test the idea of public consumption inside their shops.
While the governments' machinations for developing a consumption model continue, a panel of industry leaders, varying from law enforcement to companies in the cannabis and nightlife space, assembled at yesterday's Nightclub & Bar Convention and Trade Show held at the Las Vegas Convention Center to discuss the future of consumption.
"We need to be able to consume this substance somewhere just like alcohol is in bars and clubs," said panel moderator Ricardo Baca, contributing editor to The Cannabist, who started the discussion by noting that "public consumption or social use has kind of become a bad word in Colorado lately."
Sherriff Joe DiSalvo of Colorado's Pitkin County, which encompasses the town of Aspen, noted Colorado has been in this position before. Making a comparison between cannabis consumption and the popularity of snowboarding in the '80s, he said, "Skiing companies did not allow snowboarding on its mountains when it first became popular. So what we have to that is similar, meaning if you came to Aspen, Colorado in 1987 and went to a retail snowboard shop and spent $2000 on snowboard gear, you would walk out on the street and there would be no place to use it. So you have just spent this money with no place to use the equipment. That's where we are today with cannabis.
"There is no public consumption, you can't smoke or vaporize in hotel rooms. We are selling $9 million dollars' worth of cannabis a year in our small community and not giving visitors a place to use it safely with some guidance and educational components to it. So now we have this problem of where people can recreate with cannabis. I think that's what our next step is -- a cannabis club or something along those lines makes sense."
Currently, Colorado law allows cannabis to be consumed legally in a private home with the owners' knowledge. But Baca pointed out that Denver's residents just "overwhelmingly passed the world's first consumption license. The state liquor board has come out and outlawed no dual use as an option; if you have a liquor license you cannot have on-site cannabis consumption that will be illegal. But soon there will be coffee shops, art galleries and movie theaters that are 420-friendly in the city of Denver."
"We are really starting to see a shift in the way people embrace marijuana," said Tripp Keber, CEO of Dixie Brands, an edible company operating in seven states, who noted nothing really bad has happened in Colorado since the state went rec in 2014 or in Washington and Oregon when they, too, voted to make adult-use legal.
While Keber may be sensing a shift in Western states, Nevada's gaming establishments are a little further away from embracing consumption. Evan Marder, founder and CEO of Matrix NV, a cultivation and production facility in Las Vegas, is not so bullish. He thinks it will be some time before we see cannabis in bars or restaurants where liquor is served, noting studies need to be performed to see what the liabilities would be. "But I think, in Las Vegas, we will get there. I think the interest is there. Entrepreneurs, nightclub owners and restaurateurs are interested in cannabis but, again, mixing with alcohol at this point, I don't see it happening right away. It's going to take years before you really start to see it mixed together, especially in the casinos here in Nevada."
Explaining he is not a big fan of mixed use, DiSalvo told the audience that, "Alcohol is going to give marijuana a bad name. When you mix the use I think that people, at least from what I am seeing, are realizing there is a safer alternative that might not be alcohol. I feel pretty strongly that we should not mix the uses."
Although nobody is championing mixed use, it is happening, members of the panel noted. Baca interjected that it is "sneaking in, it's just not above board for the most part."
Keber cited that in 2015, according to Colorado's Department of Revenue, $200 million dollars of $996 million in the state's cannabis revenue was directly attributed to cannabis tourism. Noting people are already using cannabis in nightclubs, in most cases illegally, "we must find a way for these two industries to intersect and hopefully complement each other.
"I fundamentally believe people using cannabis are generally consuming less alcohol. I own nightclubs and I was starting to see that in 2008 and 2009 but that doesn't necessarily mean it's going to be detrimental to your business," said Keber. "We absolutely have to find a way that these two industries are going to complement one another because it's not likely going to go away as more and more people are embracing cannabis."
Freddie Wyatt, president of Munch & Company, a cannabis hospitality group, noted nightclub owners are the perfect entrepreneurs to step into the space because they are used to dealing with people in altered states. "Having a cannabis club next door to your lounge or nightclub and actually have them as two different divisions so that you can essentially go between the two rooms makes sense. That's kind of the Amsterdam model -- you have the coffee shop and then the bar next door, which gives the consumer the responsibility. As proprietors we do have to be responsible for the tips, training, and not over-serve somebody. We have to figure out how to make this safe."
As for the future of how the hospitality industry will incorporate cannabis, Wyatt offered some big ideas. He envisions hotel minibars for cannabis will be set up just like they are for alcohol. "There will be single joints, grinders, bongs, pipes...you will have an entire delivery service of what you would have with alcohol -- and think of the munchies," he enthused. "And that will just be in your room because we are talking about private consumption.
"Slowly but surely it will spread to outdoor events like pool parties at Hakkasan. It's already happening, you are just putting it into perspective. You are going to have cannabis restaurants, smoothie joints, nightclubs, lounges, hookah places -- that's where this is headed. It will be an entire industry by itself."
Marder agreed with Wyatt predicting it will happen in the next five, ten or 15 years. "Colorado has been the launch pad but Las Vegas will become the catalyst for it; becoming the Amsterdam of the West. I think that once the casinos are able to embrace it -- they are pretty well set up to handle it with their air filtration systems, which will be a necessity -- I feel Las Vegas will really take it and run with it in a big way. Las Vegas will become a massive destination for cannabis in addition to everything else Vegas has to offer. And what better to go with entertainment, food and nightclubs than cannabis? There's really nothing in my mind that can beat that."
Keber believes Big Alcohol, Big Tobacco or even a major nightclub group that wants to possess, own, and distribute brands associated with cannabinoids will become the future employer of cannabis. "I fundamentally believe the future of cannabis is going to be infused products. I think there is going to be an easy way to intersect our businesses both with the bar and nightclub industry with the cannabis industry."
DiSalvo sees cannabis' future a bit differently than the rest of his fellow cannabis panelists – looking through the lens of public safety. "I would like to see us make some different moves than we made with alcohol. We have to treat this as a brand-new product. The education must be at a very high level. I think that clubs are the future for that, a place where people can go get educated and use the product safely to learn more about it before they use it.
"Even in my small community, the stigma that still goes with this product is off the charts. When people smell it in downtown Aspen there is usually a comment or a crack that our state doesn't want to be known as the Amsterdam of the West, yet, we provide no place for people to go and do this outside of the view of children or people who are visitors of our town. I would like to see education of product safety to make this succeed even more. I would really like to get a lot more information out on the CBD component of this. I think the non-psychoactive part of this medicine is going to be off the charts. And that's where I would like to see the future go."
As for Baca, he looked into his crystal ball and noted that "the future is now. I just hosted a $300-a-plate dinner that was five courses and was paired with a cannabis flower, extract, or an edible. A lot of these new entrepreneurs who are taking the 420 event to the next level are being very professional about it, accounting for your shuttle to and from these beautiful farms for the farm-to-table dinners. These people are respectful and aware that this is an intoxicant as well."
Although cannabis is an intoxicant, several panelists noted it has not been a detriment to the states that now have adult-use cannabis. "All teen monthly use figures have remained static in every legal recreational market so far. Granted, we need another seven or eight years of data before we know more but the health stuff is looking good," offered Baca.
DiSalvo concurred, concluding, "Our climate has not turned into Swiss cheese; our moral climate has not deteriorated. I think we are seeing that our state is thriving terrifically and all of the fear and loathing that went around it before Amendment 64 passed has basically evaporated."