Deborah L. Costella
Aug 07 2017 . 11 min read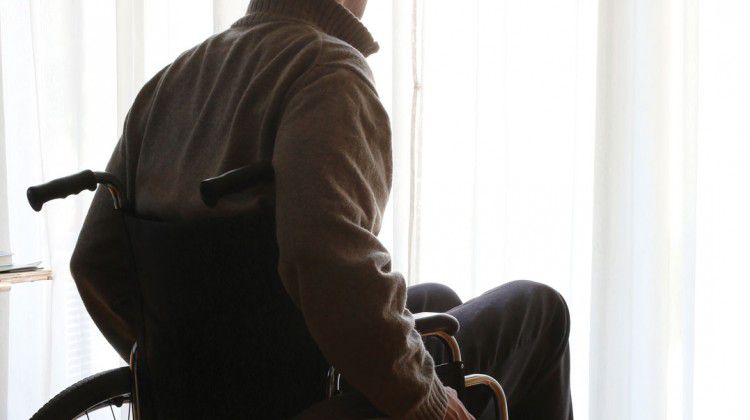 Chef Deborah L. Costella shares a bittersweet story of healing and love in the age of cannabis. As Costella reveals her journey of cooking with marijuana to feed the comfort cravings of the ailing, she discovers a homecooked meal can be just the salve to soothe a broken body.We all heard him whistling from the bathroom. A mindless melody so pleasant it reminded me of the orchestra of birds that sing and chirp each morning outside my bedroom window. But it wasn't morning, rather it was dusk. Mother had just walked in bearing a bottle of red wine, Aliya was sitting on the full-size bed we had moved to the living room weeks prior. It now served as the couch. His new bed was one of those rented hospital versions. It served his needs better now. Aliya sat cross-legged, her head down, knitting yet another hat for him. He was always cold. I stood in the small kitchen waiting for the grapeseed oil I had just poured into the cast iron skillet to shimmer indicating it was hot enough.
Cut up pieces of chicken had been marinating in a buttermilk bath overnight, a mixture of dried herbs and spices merrily swimming in the tangy milk anticipating their future as supporting cast in this special meal. Steamed Yukon Golds sat at the ready in a large mixing bowl awaiting their mashing with more of the reserved milk. Onion and garlic powder, salt, pepper, and a good dollop of sour cream would be added to the potatoes making for the richest and creamiest of side dishes. He's loved mashed potatoes since he was a baby. There was a jar of commercially prepared gravy sitting on the counter. A blatant indication of my inability to make gravy that doesn't separate. A crisp green salad was chopped, tossed and wrapped, chilling in the fridge.
He asked me to prepare this selection of comfort foods the day before. I pointed out digesting such a heavy meal would be nearly impossible considering his current state of health. But his heartfelt plea, accentuated by the look in those big brown eyes, expressed such desire, my logic faded. So, I conceded.
I wondered, as I moved pieces of chicken from tins of dry, wet, dry to the now hot oil, if my brother held the same fond food memory I did. As children, our father instigated several days dedicated to the picking, slicing, pitting and drying of apricots. At the end of these long days we were rewarded with a meal of KFC. Our entire family, including grandparents, aunts, uncles and cousins, reveled in this take-out feast of soggy fried chicken, one dimensional mashed potatoes, fluffy, air-like biscuits and too smooth gravy. But after a day of sweat, hard work and downright fun, the ending was always looked forward to and was always delicious. I never got around to asking Lawrence, but figured the memory must've dwelled somewhere inside him, as it did
within me.
As adults he was the healthiest among us. Lawrence held the most sensible approach to eating. He applied little if any dressing to his salads. Ate only steel-cut oats with lots of nuts and fresh fruit mixed in for breakfast. Drank no alcohol and nary a piece of candy or dessert touched his lips. He consumed very little fat but rather ate tons of vegetables. So why was he the one struck with cancer? My siblings and I regularly consumed pounds of sugar, plenty of carbs, an abundance of bad fats and me, the worst, with my go-to dinner of wine and M&Ms.
If food really is medicine, why were we spared while my little brother suffered the indignities of cancer? How is it, the one who ate all the right foods, in the right quantities, in addition to climbing on his bike to cycle miles upon miles along Skyline and beyond, ended up sick? What kind of perfect storm raged undetected until we found ourselves standing behind and beside him as he faced off against chemotherapy, surgeries and more chemo? I still don't have an answer to that question.
But on this particular evening, now in his early 50s, wheelchair bound with tubes and bags attached to his torso like a makeshift hula skirt, Lawrence puttered in his bathroom whistling a happy tune. It was clear to Mother, Aliya and I, he was eager to partake of a meal prepared just for him. The aromatic scent of chicken frying in hot oil, the sound of thick gravy burping and bubbling on the stove, and eye-pleasing biscuits browning in the oven offered each of us a kind of emotional reprieve from our current reality.
I had occasionally spent time visiting and helping my brother in the months prior to this evening. But during the last three months of his life, I became a more prominent fixture in this gladiator's arena in his fight against cancer. Between changing bags, physical therapy, doctor's visits, errands and cooking, our days were very, very busy. However, by five o'clock each evening, my brother would wheel himself from his favored spot, in front of the fireplace (an effort to warm his chilled bones), to a corner window and partake of his preferred medicine, marijuana.
As he gazed out the open window and lit his water pipe, he would call, "It's time for your wine Webbie." Webbie, a childhood nickname derived from Debbie when he was a toddler, unable to pronounce Deborah. My parents allowed for Debbie, but evidently, he couldn't pronounce that either. He would open the widow wide, waving his hand to encourage the smoke to wind its way to the street below. He did this to appease the home-visiting doctors, nurses and therapists who made it clear they didn't condone smoking but understood the medicinal properties marijuana held for Lawrence and others like him. Especially in easing the pain and nausea my brother continuously suffered.
That evening as Lawrence made his way to the window, calling out the wine bell for Mother, Aliya
and myself, I watched as he deeply inhaled the herbaceous medicine. By the time Lawrence was finished and secured his pipe back in the cupboard, Mother, Aliya and I had plated our dinner, then gathered together on the bed-couch for a make-shift picnic. Lawrence rolled up alongside us and balancing his plate on his lap, turned on "Judge Judy." The four of us commenced eating.
Not even the scolding and admonishments from Judge Judy to those poor plaintiffs and defendants could drown out the "mmmm's" and "yum's" emanating from my brother and the others. I smiled from ear to ear, happy I could give my brother something he so wanted. It was a simple and small gesture on my part but one with grand reward. I think of that night often. Mother can't talk about it without crying. That night was the last time any of us heard Lawrence whistle.
Fast forward almost a year after his passing, it suddenly occurs to me, I could've easily done more to ensure my brother's food really did serve as medicine. I happened to be at a party with some friends. There was a woman I was introduced to whom I discovered went to the same college I attended, Foothill Junior College. Crazy as those meetings can turn out to be, she had heard of me, but not as Deborah Viariseo rather as Cosmic Muffin (another nickname, given to me for obvious reasons, if you know me). Someone standing nearby overheard our conversation and laughed then teasingly asked, "So what kind of muffins were you cooking up?"
That's when it happened. Bells went off in my head, lights, bells, and sirens -- all of it. How could I not have thought to do that for Lawrence? Of course, back in those college days, I'd thrown half a "lid" into a package of dry brownie mix, added oil, water and an egg then baked the mixture up according to package directions. I carefully frosted them with chocolate icing then dotted each brownie with an M&M so people would know they were "laced." This was my signature contribution to many a college party. Those days were long gone, and it hadn't occurred to me to cook with cannabis since. But in that moment, with the strobe light of ideas going off in my head, it was as if Lawrence was there asking me from wherever he was: "Yeah, what about those muffins?"
For over three years now I have been experimenting and honing my skills as a chef of healing foods. Taking cues from my brother, I prefer to focus on infusing foods that do a body good. Not just brownies, Rice Krispy treats, cookies and candies. Instead, I do my best to infuse foods that are healthy, more savory in nature. I prepare gluten-free, vegetarian, vegan, and of course, fried chicken. Whatever type of food is needed by those who have decided to integrate holistic medicine with traditional treatments. People who, like Lawrence, are suffering debilitating diseases, chronic pain or other maladies inhibiting their ability to fully think and function are told this is the "new normal."
It has been my experience during recent years, as I prepare a variety of infused foods, how much good ingesting medical cannabis can do. From providing temporary pain relief in the form of a balm to reducing more severe pain from surgery and illness and bringing it to a level that is at least tolerable. Ingesting medical marijuana means no smoke in their lungs or the environment they spend their time in and seems to do a better job in alleviating nausea while increasing appetite.
Many are already familiar with Charlotte's Web, a well-known CBD-dominant strain bred to reduce seizures in a young child. It is this same medicine that when ingested in the form of food can help with insomnia, allowing much needed sleep to sweep into their ailing bodies. And, let's not forget the added dose of joy certain strains of medical marijuana can provide, juxtaposing a kind of paradigm shift in the mind and therefore the spirit by inducing a chuckle or eliciting laughter, a nearly forgotten response for many and their caregivers. How I wish I'd thought to do this for Lawrence when he was here. Instead I do it for others. Because this I know for certain -- food really is medicine.
Cosmic Muffin's Infused Fried Chicken
Ingredients for Chicken Seasoning:
(Yield: 1 to 1-½ cups of this mixture) 2 Tbsp. cayenne pepper 6 Tbsp. granulated garlic (not garlic salt) 3 Tbsp. paprika 3 Tbsp. onion powder 3 Tbsp. kief 2 Tbsp. dark brown sugar 2 Tbsp. kosher salt 1 Tbsp. cracked pepper
Ingredients for Chicken and Marinade:
1 4 lb. whole chicken, cut into 8-10 pieces 4 cups buttermilk – separated 2 Tbsp. Frank's Hot Sauce 1 cup or bottle of dark beer - divided ¼ cup of Chicken Seasoning recipe (above) 4 cups infused grapeseed, peanut or vegetable oil for frying
Ingredients for Dredging Flour:
2 cups unbleached all-purpose flour ¼ cup of Chicken Seasoning recipe (above)
Ingredients for Wet Mixture:
1 large or jumbo egg 1 tsp. baking powder ½ tsp. baking soda 1 Tbsp. mustard
Ingredients for Glaze:
¼ cup of Chicken Seasoning recipe (above) 1 cup of reserved infused frying oil Kosher salt to taste
Method:
In a medium bowl, whisk together all ingredients for Chicken Seasoning, mixing well. Set aside.
In a very large bowl, combine 3 cups of buttermilk, hot sauce, ½ of beer and seasoning mix. Add chicken, making sure chicken pieces are completely submerged. Cover and place in fridge at least 4 hours or overnight. After chicken has been marinated, begin by placing a wire rack over a sheet pan, then set chicken pieces on rack to drain.
Meanwhile, whisk together flour and seasoning mix
in a cake or pie pan. In a separate cake or pie pan,
whisk together the remaining cup of buttermilk, the
other half of the beer, egg, baking powder, baking soda and mustard.
In a heavy cast iron skillet or Dutch oven, over medium heat, add about 2 inches of infused oil and heat to about 350°. Begin by dipping the chicken pieces, one at a time, into the flour mixture, coating all sides, then into the egg mixture. Shake off excess then place chicken, skin down first, into hot oil. Do not overcrowd the skillet/pot. Fry chicken until a rich brown crust has developed before turning, about 15-20 minutes per side. If your pot/pan is too small to hold all the chicken, allow the oil to heat back up to 350° before adding the next batch. While chicken is cooking, add about 1 cup of frying oil to what's left of the seasoning mixture and whisk until smooth (this is your glaze).
Transfer fried chicken pieces to a clean cooling rack, set over a sheet pan and brush with prepared glaze. Sprinkle chicken, while still hot, with a dash of salt and serve hot or at room temperature.
Makes 8-10 servings with approximately 35 mg THC
per serving.