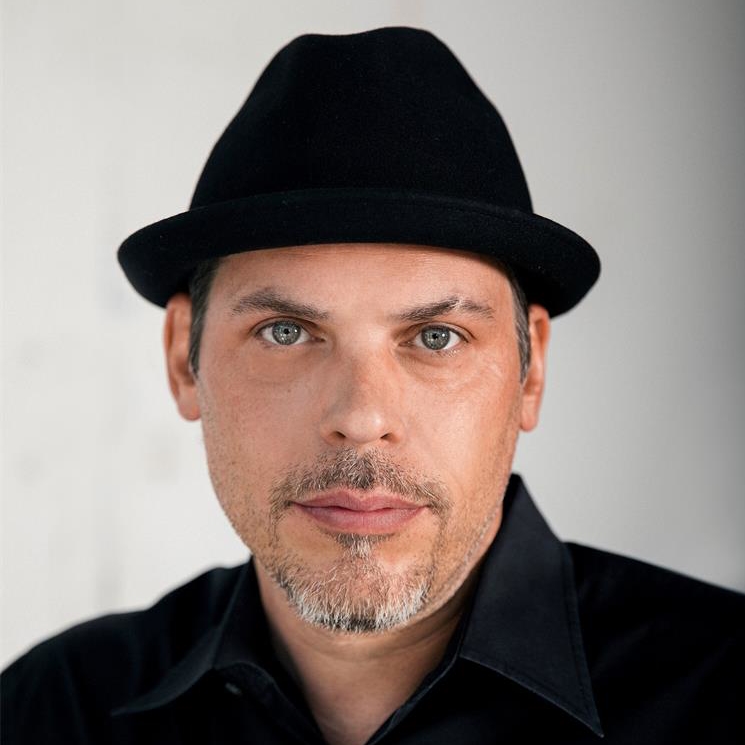 Justin Alexander
Jan 01 2017 . 11 min read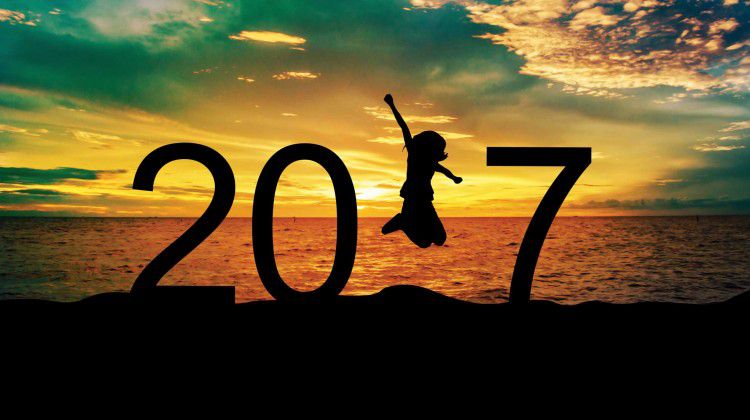 If you are new to the cannabis scene and interested in medicating with it, the best place to start is by understanding the difference between indicas and sativas.
From flower to concentrate, sativas are a great way to jumpstart the day by giving you not only the energy to keep you going, but also a "cerebral" high that is filled with creativity and uplifting thoughts. Great for fighting depression, sativas offer feelings of well-being and stimulation.
If you are treating body pain, migraines, seizures, or stress and anxiety, than indicas are what you need. Indicas will make you sleepy and provide deep relaxation.
For those who are resolving to get a lot done in 2017, want to try something new for increased focus, or fight off depression, here are a few variations to explore the happiness high that is pronounced in sativas.
Evergreen Organix's Skywalker OG vape oil
Vape oils are the preferred method when you need medicine fast and smoke-free. Priding itself on employing clean oil, not cut with any fillers or additives, Evergreen Organix uses a refined CO2 extraction process. With the Skywalker OG strain, all of the exemplary characteristics of the flower are there—sweet, earthy and pungent—since the extraction method preserves most of the original terpenes. Skywalker OG is best used for pain relief and deep, yet, focused relaxation with 72.25% THC and .26% CBD. Every puff takes you deeper into the day's journey.
Kynd's Sour Diesel disposable vape pen
One of the top selling strains of all time, Sour Diesel is the go-to for many ailments that include pain management, migraines, depression, and general stress. It's known for its euphoric and calming vibe, washing away all the woes and casting a pleasant hue on the day's activities. In the form of a vape pen, the benefits are multiplied due to a supercritical CO2 process that allows for the selective extraction of whole plant compounds. The characteristics of the strain really pop in this form with the flavor and effects magnified in smaller dosages and in a more discreet consumption method. Kynd's Sour Diesel is 63.1% THC and .23% CBD. The pungent diesel notes are an undeniable and delicious bonus.
Matrix's Strawberry Lemonade flower
The Matrix team takes pride in its cultivation techniques as all products are flushed a minimum of 10 days prior to harvest and each bud is hand trimmed. Like its name implies, Strawberry Lemonade is a sweet, yet refreshing flower with heavy notes of lemon, strawberry and citrus. It brings joy like a bright summer day and produces an overall relaxed, happy and energetic high with a THC count of 30% and less than one percent CBD. Stay hydrated to prevent dry mouth and also practice moderation to avoid an opposite effect—couch lock. Those battling depression and stress will greatly benefit from the sunny disposition this strain offers.
The+Source's THC Distillate Syringe
Thanks to a sativa-dominant hybrid distillate you can boost your flower with an extra dose of pure THC testing in at 80%. Distillate is a game changer when it comes to dabbing and cooking, as it is potent and highly refined. Made by taking a concentrate and distilling it into an even more isolated form of THC, patients can drip it on hits or add to shatter and resin for the ultimate dab. The+Source's THC distillate syringe packs an exuberant punch with a consistency that is thick, like glue, with no odor but hits you with an earthy pine note in the back of your throat after ingesting it.
State Flower Cannabis' Green Goddess, a.k.a. Green Crack or Dream Queen
Green Goddess reached pop culture infamy thanks to Snoop Dogg dubbing it "green crack" for its uplifting high. A fatigue fighter, this strain is grown hydroponically at State Flower Cannabis' (SFC) Las Vegas headquarters. Taking a lead role in sustainability, SFC—helmed by two friends who have been cultivating cannabis for more than 12 years—reclaims and filters "100 percent of the condensate water from our HVAC system and uses a recirculating irrigation system that requires less than 1/10th of the water consumption of conventional agriculture," Daniel Wacks, co-founder of SFC, says of Green Goddess, which he notes is free of pesticides and plant growth regulators. Shorter than most sativa plants and with dense buds, Green Goddess has a super smooth, earthy taste mixed with sweet notes that tests 21.6% THC and .07% CBD. "Bright green flowers, crystalline cannabinoids, and distinctive orange pistils, mingle to create a perfectly pleasing pop of fresh pineapples and mango flavored bubblegum," describes Wacks of Green Goddess, which is available at The Apothecarium Las Vegas.
Moxie's Orange Cream distillate vapor pen
In need of immediate pain relief, reach for a frothy treat like a creamsicle and if one of those isn't available, try Orange Cream Liquid Moxie. This distillate lives up to its dreamy, evocative name and while it's not really a sativa—since distillates are not strain specific—the taste and effects are super awesome, super sweet and citrusy, and very strong—achieved through a fractional distillation process that creates clean oil. "Our distillate oil is generally from trim," says Moxie's Mike Tulimero. "Plant fats, lipids, terpenes, and other contaminants are separated out during our distillation process. So even if it were extracted from a specific strain, those strain-resembling traits would have been filtered out. This process results in a clean, potent oil with around 95% activated THC. After we add our vaporizing agent, MCT or Medium Chain Triglyceride, which is organic and water soluble, and our terpene profile, which are all naturally derived terpenes found in cannabis, you are left with a 50 to 60% potency pen that tastes clean and vaporizes well."
Cannabiotix's Tropicanna flower
Garnering numerous awards for its taste and quality, Cannabiotix's Tropicanna is a cross between Pineapple/Kali Mist and Northern Lights #5/Haze. Sweet and citrusy, like a burst of juicy pulp, the high is buzzy and gives beautiful cerebral alertness with a THCA of 33.6% and CBDA of .11%. Taking pride in products that are free of plant growth regulators and flushed for 14 days, Cannabiotix is one of the cultivators to watch in Nevada's medicinal cannabis industry. Tropicanna is sure to become a classic on the scene, much like its iconic Strip-based hotel namesake.
Silver Sage Wellness' Jilly Bean flower
A dose of tropical flavor with notes of orange and mango, Jilly Bean induces a feeling of freedom with a blissful and elated vibe testing at 18.78% THC and .03 CBD. Jilly Bean is highly recommended for those engaging in creative pursuits who need focus and euphoria bundled for long-term engagement. Its genetics can be traced to Orange Velvet, Romulan, and Cindy 99, but this strain is definitely 60/40 sativa-dominant with radiant effects.
Kabunky's Gorilla Glue #4
A hybrid that has a tendency to glue you into whatever you need to do, Gorilla Glue #4 helps with loss of appetite and shreds through pain and depression leaving a relaxed, happy and uplifted feeling. One of the new classics, Gorilla Glue's earthy flavor is a must-try for those who love Diesel strains and prefer
to medicate with a potent 20.06% THC cannabis
flower. A pale green color, the buds are thick and pillowy, resembling clouds of moss with an earthy smell to match.
State Flower Cannabis' Lambsbread (the King's Cut)
Slow-dried, hand-trimmed and carefully cured, Lambsbread is a Jamaican landrace that is nearly 100 percent sativa with 19.1 percent THC and .05 percent CBD. A classic for all who have tried it—the aroma is sweet and savory with notes of plantain, beet and dried fruit. Effects are jubilant, uplifting and energetic, eliminating stress, anxiety, depression and ADHD. Here are some bonus facts for trivia enthusiasts: it is said that rural growers would allow their sheep to eat the lower leaves of the plant for food to avoid having to defoliate the plants themselves.
Silver Sage Wellness' Durban Poison
Ideal for daytime use, Durban Poison is 100 percent sativa with genetics originating from the African landrace strain. Its smell and taste are distinct with notes that can be characterized as spicy and chocolaty. Like downing a double espresso without any of the jittery effects, this will wake you up and get you going. Durban Poison is recommended for ailments such as nausea, headaches, chronic pain, anxiety and stress.Silver Sage Wellness' Island Sweet Skunk
A descendant of Skunk #1, the fragrant smell of Island Sweet Skunk is as its name suggests—downright intoxicating. Offering beckoning notes of an exotic island with every puff, Island Sweet Skunk is earthy, citrusy and tropical. A strain that gives you the ability to function at a heightened level, it demonstrates all the alertness properties for which sativas are preferred, helping with anxiety, hyperactivity, inattentiveness, inflammation, migraines and stress.
Silver Sage Wellness' Outerspace
Looking for an all-around dazzling experience? Reach for Outerspace. A mix of genetics from Island Sweet Skunk and Trinity, this strain is citrus-forward and super flavorful. Relieving anxiety, depression, fatigue, hyperactivity, migraines and mood swings, Outerspace gets its name from the sparkly trichrome covered buds that resemble stars in outer space.
Silver Sage Wellness' Clementine
Made by Crockett Family Farms in California, Clementine has genetics from both Lemon Skunk and Tangie. This radiant 70/30 sativa will never slow you down or make you lethargic -- awakening both the mind and the body. Like a helpful friend on a bad day when facing depression, Clementine has a euphoric vibe and notes of sweet orange and citrus that remedies stress, inflammation and headaches.
The+Source's Strawberry Lemonade Vape Pen
Strawberry Lemonade is a sativa-dominant hybrid and—and while exact genetics are unknown—it is thought to be Lemon OG and Strawberry Cough. Its taste matches its smell for a wonderful symphony. Packing a flavorful punch like a rich, juicy candy, it can be as sweet as a glass of strawberry lemonade. With mood stabilizing effects, expect a happy, energetic, and uplifting experience, but also complete relaxation when it is time to switch off. Rich in limonene at over 3.5 percent and beta-pinene, this strain helps with reducing inflammation and inhibiting cancer cell growth. Consume for depression, pain, nausea, migraines and social anxiety.
Evergreen Organix's Rosin Candyland
Made by pressing flower under heat and high pressure, this rosin is a result of a solvent-free extraction method to remove cannabinoids and terpenes from the flower and create a shatter-like concentrate. Rosin has a high, potent dosing factor at 65 percent THC and a CBD of .13 percent. Both stimulating and uplifting, and like its whimsical name, look for Candyland to relieve depression.
Matrix's Super Sour Diesel
One of the most popular sativa strains on the market, Matrix Super Sour Diesel is grown pesticide-free so it is good for the body as well as the mind. Most often used to tackle pain and depression, you can also immerse yourself in the pungent flavor while the creativity and euphoria quickly manifests. Call your friends, make plans and enjoy the social spark of Super Sour Diesel.
Cannabiotix's L'Orange
With Cannabiotix's strong reputation, you know you will get something that smells like the name and L'Orange doesn't disappoint. The intense stinging orange odor makes you happy before you even smoke it and it packs a zesty and spicy punch. Use it for nausea as it comes on fast and provides quick body and mind relief. Uplifting and euphoric with a high-energy rush, this is a take-first-thing-in-the-morning medicine with stunning mood elevation. Use a very low dose and it takes away the tired.
Cannabiotix's Strawberry Lemonade
Cannabiotix has earned a reputation for quality. Their flower comes frosty and beautifully trimmed and the appealing name makes you want to get into it quickly. Strawberry Lemonade smells like the name: fruity, citrus, fresh and fragrant. The taste is both sweet and earthy with bitter lemon undertones. We can describe this as a super sativa with a pleasant rush coming over you right after consumption and the ensuing big happy vibe with cerebral perks will make you jump for joy. This is love at first hit as Strawberry Lemonade is perfect for creative types and is smokable throughout the day, giving you a high capacity to function.
Kabunky's Golden Strawberries
As sunny as the name suggests, Golden Strawberries is a delightful sativa that will put stress at ease and give a multitude of uplifting effects without any paranoia. Recommended for symptoms of all kinds from mild to severe, those with anxiety will find this is a tasty daily go-to for a happy high. Make sure to stay hydrated to combat any kind of dry mouth that is commonly associated with powerful sativas.
Kabunky's OG Kush
A popular choice for those with migraines, high levels of stress, and ADHD, OG Kush is a highly lauded strain known for its big euphoric high. And when you smell and taste its earthy, wood notes and sour lemon flavor, you will come to understand the undeniable attraction of this varietal. OG Kush relaxes you and makes you hungry—two great feelings—and also relieves depression and insomnia without any speed-like effects.