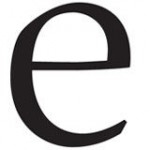 elevateNV
Feb 01 2018 . 13 min read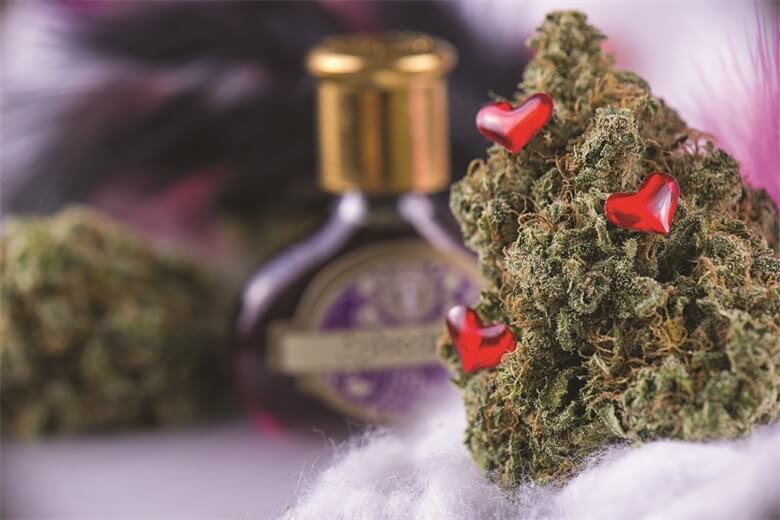 This month's cannabis product review is a loving potluck, so to speak, of submissions by various people from Nevada's cannabis industry. We requested that each submission be about a strain or product that was a favorite or well-loved by its user – a Valentine of sorts. Some submissions are as poetic as meeting a first love while others come from a place of wonder and awe for reasons of medical necessity. There is an edible, a cream, and an oil as well as a slew of flower faves for you to become acquainted. After reading through our list, perhaps you will find a strain that turns your head or maybe a new idea for treating an old problem among this batch of products that includes everything from classics to up-and-comers. Either way, we hope you find something new to, at the very least, crush on. Happy Valentine's Day!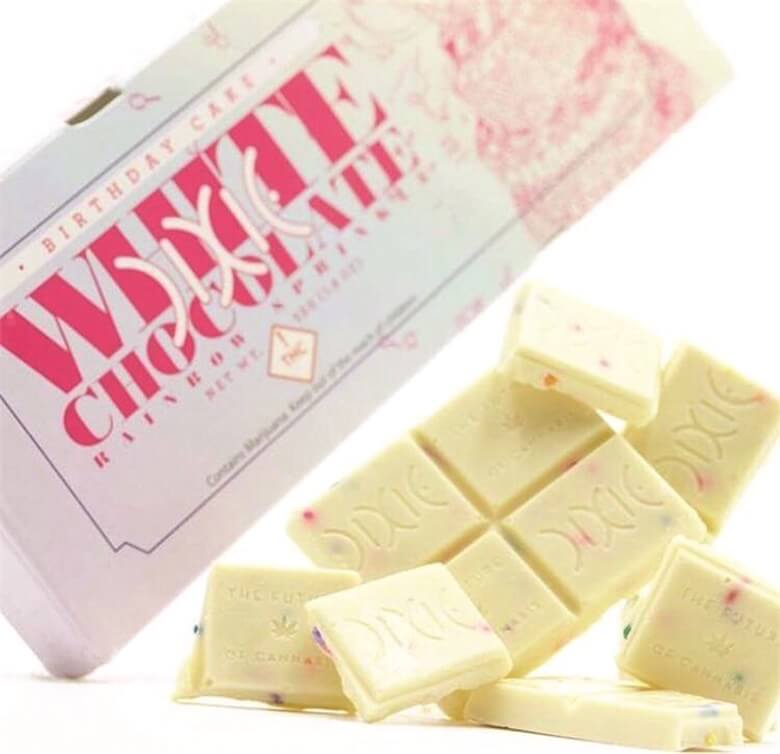 If you like the taste of frosting and cake batter and are ready to get in a celebratory mode, this is definitely the edible for you. Dixie's new White Chocolate Birthday Bar is my favorite edible right now. I have a HUGE sweet tooth and nothing that I have experienced so far has come close in flavor. It's the kind of chocolate bar I would eat even if there was no cannabis infusion. With 100mg of THC per bar and clear divots for dosing, it provides a safe and delicious way to consume cannabis. At Silver State Wellness we activate the THC via decarboxylation to ensure that the psychoactive part of the cannabis plant is readily available for absorption.
--Rebecca Perrick, Silver State Wellness account executive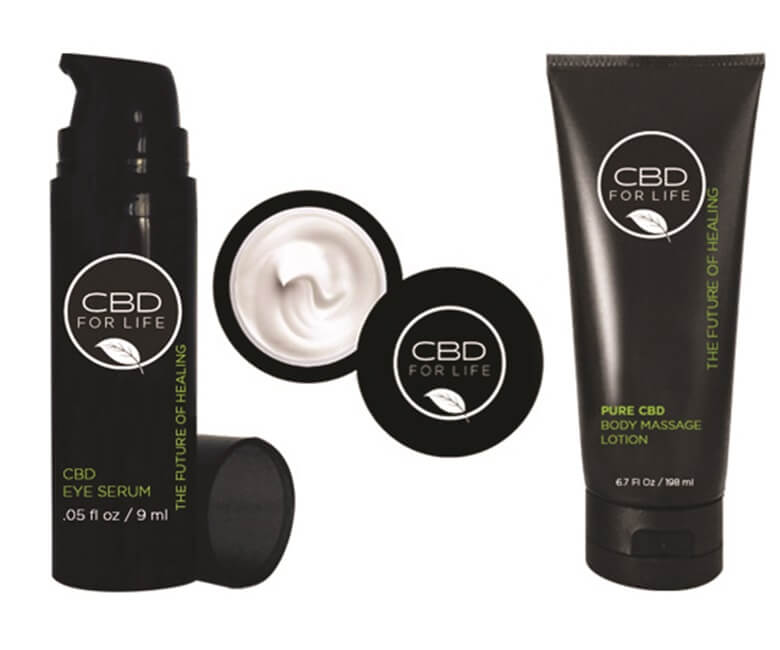 Gamechanger. That's the term I routinely use to describe CBD for Life's Pure CBD face cream. I originally started using it out of sheer vanity. I was told it would work wonders on my fine lines and wrinkles. What I found instead is that it is the most effective sleep aid I have ever used, which, after all, is half the battle when it comes to beauty. Prior to using CBD for Life's face cream, I took half a Benadryl, wore an LED light mask, and listened to a white noise machine to find my way to sleep every night. It was quite an elaborate production, but I was never able to quiet my mind especially during deadline week. Two weeks into using CBD for Life I realized I wasn't going through any of my normal sleep rituals. That was two years ago, and I have been a diehard devotee of this magical sleep elixir ever since. And, yes, it does wonders for your skin too. Even though I use the face cream at night, my skin never fails to feel fully hydrated when I wake up each morning. Although I came for the vanity, I stay for the sleep. www.cbdforlife.us
--Beth Schwartz, editor, elevate magazine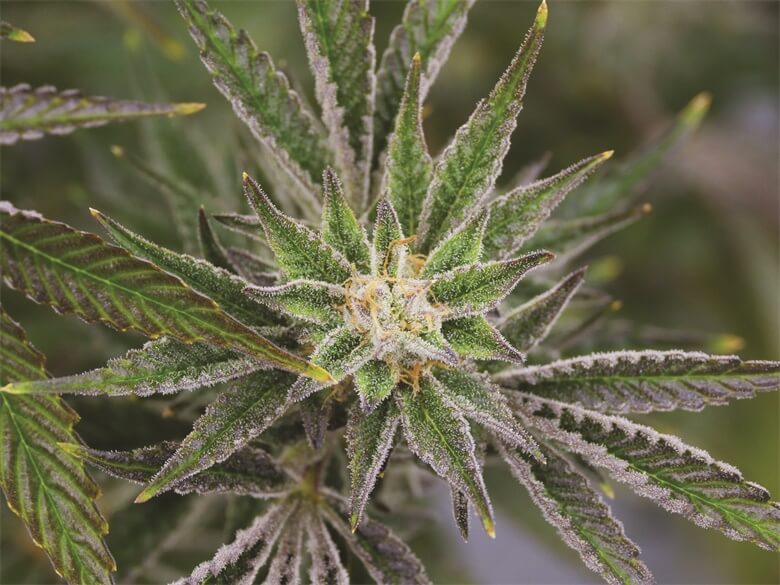 Sour Banana Sherbert by Green and Gold Supply Co. is quite a looker. This beautifully colorful bud was the first to catch my eye as I gazed upon the display jars in the showroom at my local dispensary. After one sniff, I knew what strain I would be getting. These tightly trimmed nugs are totally covered in a frosty amber coat of trichomes. Beneath the trichomes, deep purple bud sticks though. Orange hairs contrast the flower giving it a very unique and appealing look. The zesty sour citrus smell tickles my nose and is the first aroma I notice as I open the jar. There is also the familiar sweet gasoline and earthy smell similar to many cookies strains. An even ratio of myrcene, caryophyllene and limonene help balance out this high THCa-producing strain. After getting a good look at this Sour Banana Sherbert, it's no wonder why it sells out so quickly and can be hard to find in stock.
After a long day of work, I lit up a joint of Sour Banana Sherbert. The smooth sweet flavor of the smoke has me going back for more. With each additional hit, I can feel my worries fading away as I sink into the couch. Stress seems to vanish, and I can feel tension easing in my body. This strain is a great way to unwind and get into a more relaxed state. When your work is done and it's time to lounge, this strain's strong indica qualities will be the perfect complement. The joint burned slow and produced white ash, indicating the flower was grown and flushed properly. The time and love put into growing these flowers is evident in the final product.
--Oscar Hunt, Field Chemist, Ace Analytical Laboratory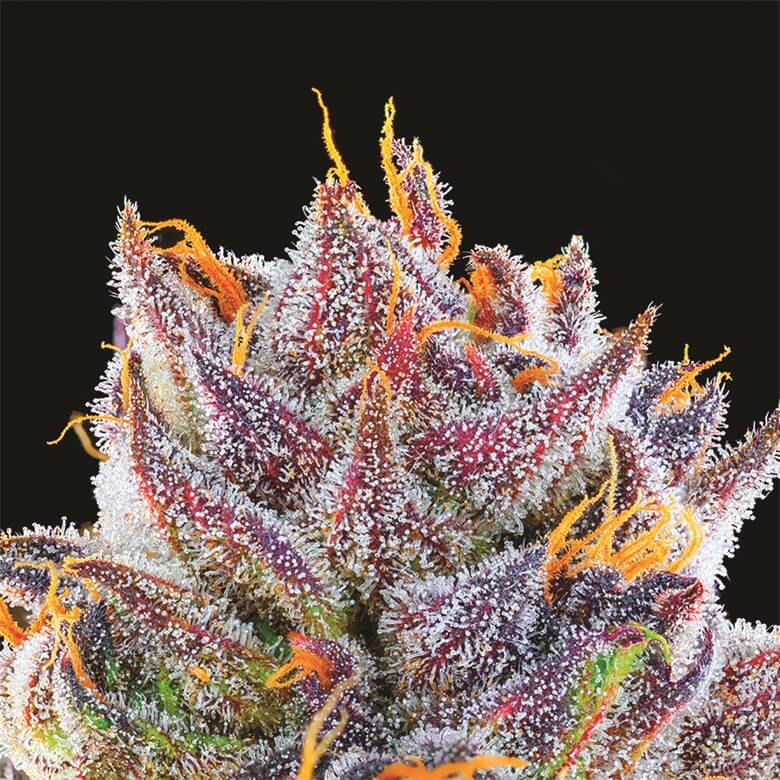 Since the infancy of my cannabis peregrination, Granddaddy Purple (GDP) has long held my utmost adoration. From the very first time I laid eyes on her, I knew she was the one. Her deep purple buds are accentuated by luminous orange stigmas stemming from the pistils, and the glistening coat of trichomes across the bud structure is the proverbial cherry on top. The nose is akin to a dark chocolate coated berry and smells so sweet you'll want Rick Moranis to shrink you down, so you can live inside the bag. The taste translates directly from the alluring smell of berries and envelopes your palate with a distinguishable luscious aroma. One of my favorite attributes of GDP is that it serves as the indica paradigm in terms of medicinal value. GDP provides heavy sedation, a blissful body high, mood enhancement, an ideal analgesic, and anti-inflammatory effects. Part of my adoration stems from the cultivation process of GDP. She can be a tricky strain to grow well -- she requires proper environmental conditioning and extra attention to detail due to her density and higher potential for fungal infections like botrytis. Like the ideal woman (for me at least), she isn't easy, she's sweet, she's consistent, and she takes care of your needs after you've taken care of hers. My favorite GDP in the market is hands down State Flower Cannabis' cut. It's the quintessential GDP we all know and love, and SFC's Bay Area roots would make
Ken Estes proud.
--Matthew Janz with Young Fashioned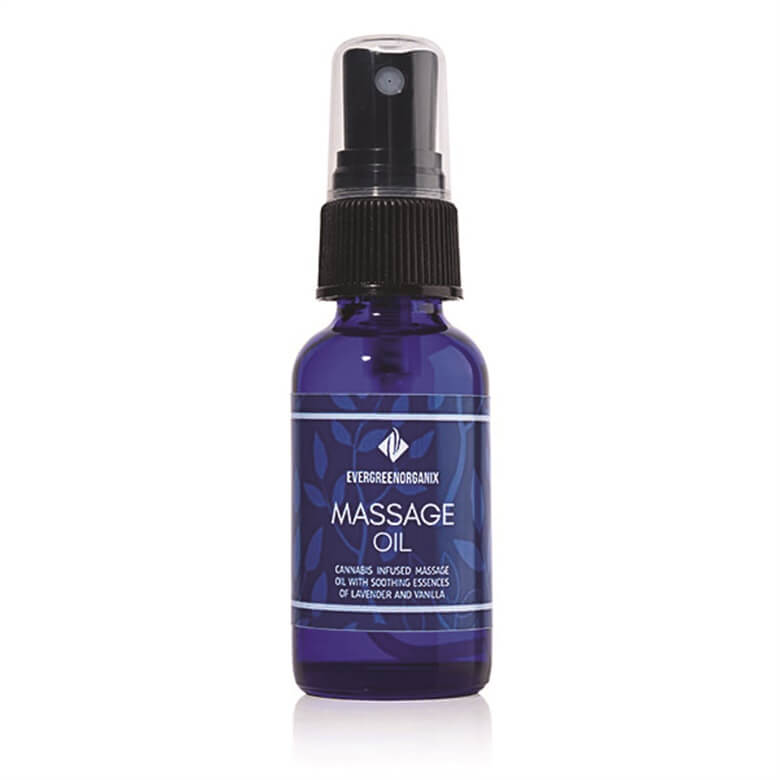 My favorite cannabis products, especially for this time of the year, are Evergreen Organix Massage and Intimacy Oils. The fact that these products can be used alone or with another person to enhance your experience makes them even more special. Both oils will surely help make your Valentine's day much more memorable. Few things are better than a good massage from a loved one, especially when one of those things happens to be a massage from a loved one with Evergreen Organix Massage Oil. This massage oil gives a localized effect, leaving a tingling sensation at the surface of the skin. As the cannabis oil penetrates the skin, one can feel the pain and tension in their muscles melt away. But wait...don't fall asleep yet. The night doesn't have to end there. Continue to spice things up with Evergreen Organix Intimacy oil. Everyone may experience enhanced sensations; however, this product is best utilized for the receiving partner. This oil can enhance the big "O" (or multiple ones for that matter) and can help both men and women who struggle with orgasms to achieve their goals. One word of advice: Don't rush it. Take your time and enjoy the enhanced experience.
--NuLeaf's Andrew Zaninovich-Cavalli, Assistant Manager at NuLeaf Lake Tahoe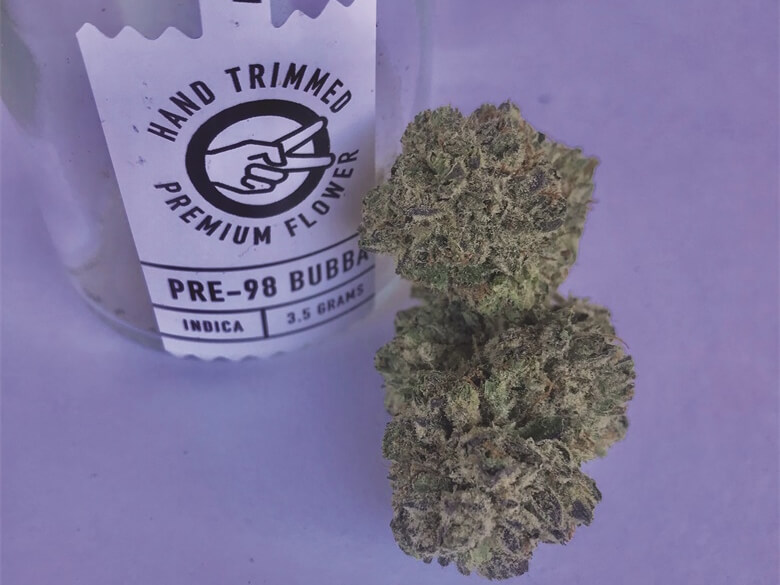 As a grower for Remedy and Silver Sage Wellness, naming my favorite strain is one of the most popular questions I get asked. It's a pretty tough question seeing as we grow about 35 different strains right now. I would have to say my favorite strain is Pre-98 Bubba Kush. This is the strain that taught me how to grow cannabis. First off, if you give her the attention she needs, she will reciprocate the love you put in, she grows really well and is a very stable strain. I would say it's a good strain for newer growers to learn with. Beyond growing her, she provides fantastic medical benefits. Pre-98 Bubba Kush is great as a muscle relaxer, sleep aid, great for stomach issues, and overall body relief. The taste, smell, look, and effects of these flowers have all the qualities you look for in premium cannabis. The taste is hearty, earthy, and floral as is the smell. The bud structure is rounded with small crowns. The effects are immediate relaxation and all is at ease. I think growing up in the '90s in Southern California there is some nostalgia there as well. Beyond all these reasons, I just feel a deep connection with Pre-98 Bubba Kush.
--Chris Welch, Cultivation Director, Remedy/Silver Sage Wellness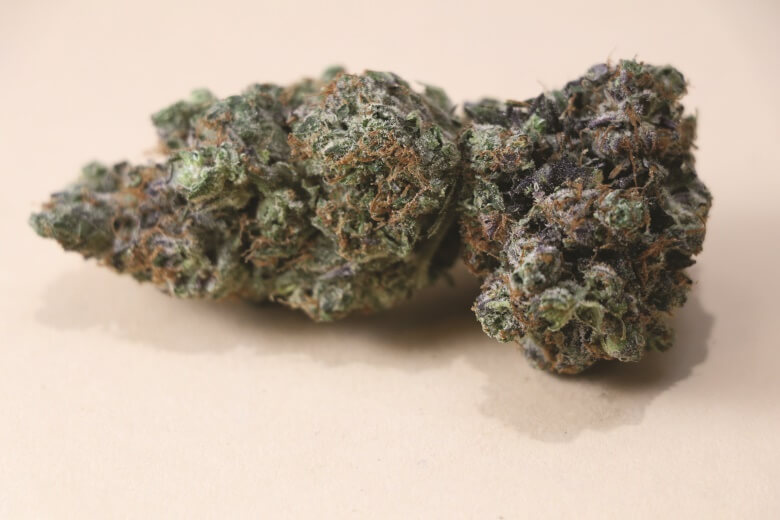 Having possessed a medical card since 2016, I've had the pleasure of partaking in the many wonderful and exotic strains the Las Vegas Valley has to offer. I enjoy strains that range from Sour Diesel and Durban Poison to OG Kush and Granddaddy Purple. I'm no expert, I just appreciate a nice variety. FLO OG by SUMMA Cannabis, however, stands out to me above the rest, which for purposes of full disclosure: SUMMA is Euphoria's in-house cultivation. I can always count on this strain to deliver the most creative, euphoric, mood enhancing high around for both mind and body. It's an indica strain but commonly known as a "functional" indica as it doesn't result in a couch lock high that tends to scare some away. In higher doses it's definitely a sleeper, but when taken in smaller doses its unique blend of terpenes produces a high I find hard to emulate. The reason I love it is because of its terpene makeup -- high in limonene and caryophyllene -- the strain works to fight depression and elevate mood, as well as aid with gastrointestinal issues. FLO OG also has a nice myrcene level which helps with body pain and tension. I know terpenes can change or differ from one harvest to another and that's why I specifically go with SUMMA's because I know they pay attention to all aspects of plant growth and development and don't focus solely on high THC percentages. The beauty of this strain is that even though it's an indica, it elevates and stimulates your mood into a creative, pain-free, relaxed state that's great for a fun social gathering or for just staying home and painting by yourself. Did I mention its $40 for an eighth? You're welcome!
--Lauren Talley, budtender at Euphoria Wellness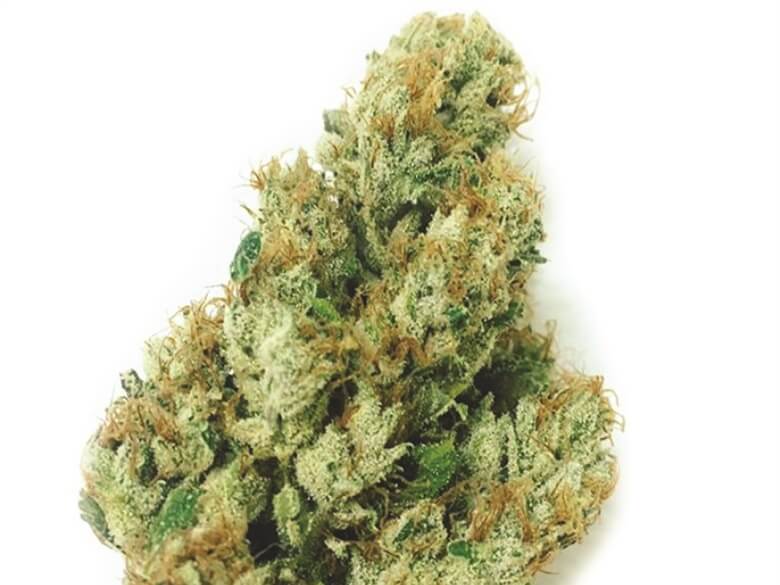 Citrus is my friend. Growing up, Navel oranges were like candy to me. I ate them religiously, adding in the occasional tangerine. I drank orange juice, Florida orange juice. Then it was off to college where I got lousy grades my freshman year before discovering that cannabis and college mix well. Maturation, perhaps? Finding my muse? Maybe. As the classes got harder, the grades got better, and I began working for the college newspaper. I had a paid position, one of 20, that was sought by hundreds. Then came newspaper jobs, a long list of awards and all the while, smoking herb.
What I wasn't smart enough to know at the time was that cannabis had limonene which is the terpene that allowed me to write tons of copy without burning out. Funny, I was often called a burnout for smoking pot. While many friends and colleagues "grew out of it," I rarely quit, and for decades, kept grinding out more copy, more stories, a few books and anything else I could get paid for by laying down prose in a hurry.
As I got older, the lemon and lime were added as a way to get more vitamin C along with natural sugars. I was pleased to learn that the lemon and lime could make the body alkaline to improve overall health. That's why I could work 70-hour weeks and never get sick. The key was limonene, found in abundance in orange, tangerine and lemon strains. Limonene is a powerful terpene that provides an uplifting effect while also stimulating creativity and promoting better health. The aroma found in the strain is traced to the rinds of citrus. Limonene can reduce stress and anxiety, thus allowing a writer to focus. But I fear my secret has gone viral. Since recreational use began in Nevada, the citrus has nearly disappeared. Trying to find Tangerine, Tangerine Dream, L 'Orange and my other favorites has been a challenge. Growers, please take note of the demand.
--Richard Gubbe, Journalist/Consultant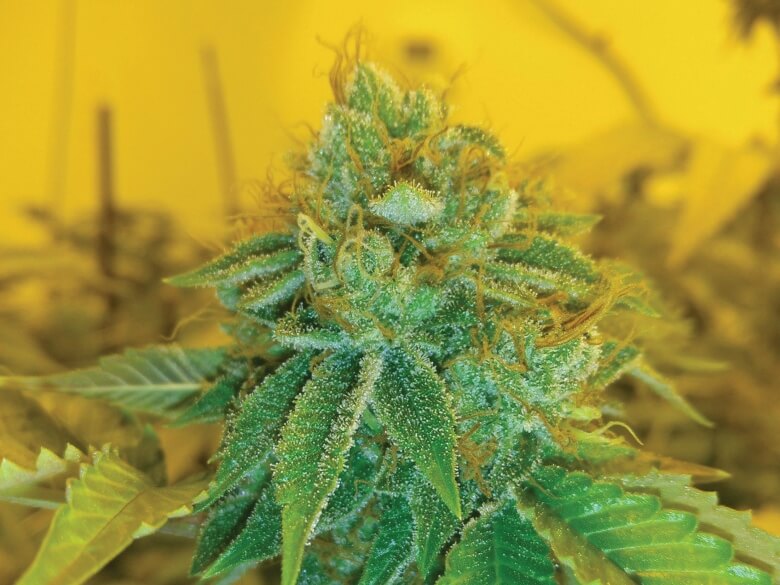 I battle depression which means I'm not always a fan of the indica species. I find myself in high-stress moments that really don't allow time for release. One day I pulled the labs on all my indicas. I was on a mission to find a profile that would fit my needs. The terpenes I wanted were myrcene to relax my body, and limonene or beta pinene for focus. I knew I was on the hunt for the Red October and to my surprise "it does exist!" Larry OG's by Nature's Kindest offers a piney lemony goodness that won me over. The initial aroma of the first lit bowls wafted over my face and I knew I had found the one! A few minutes into my session my body was relaxed and, yet, I was focused enough to finish the night's tasks.
--A'Esha Goins, founder, Blackabis blog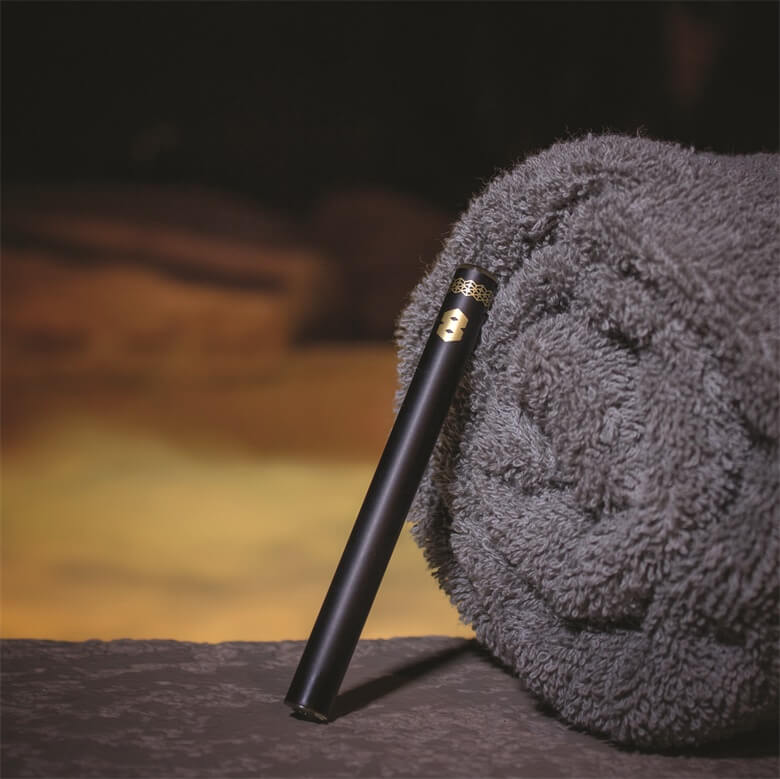 When I was first asked to do a review on a strain that I loved and why it was a favorite, I said to myself, this isn't going to be easy. That was until I tried the new Golden Night strain. It's an indica with a 1:1 CBD to THC ratio which is perfect for when I need a little pain relief and relaxation. It was quite impressive the first time I tried it and has continued to leave its distinctive mark to this day. I find it peculiar that depending on my mood at the time, it will determine how this strain affects me. I know that's the case with any and all strains, but this one is different for me. It will leave me feeling uplifted, blissful and even a little exhilarated at times. Golden Night just puts me in an all-around pleasant mood. Now on the other hand, if I need to sleep, it allows me to unwind and destress from the day's activities and ultimately drift off to dreamland. Whichever effects I am feeling at the time seem to be everlasting. And those are just some of the reasons why I love a Golden Night.
--Shy Barton-Folger, Assistant General Manager at The+Source Las Vegas