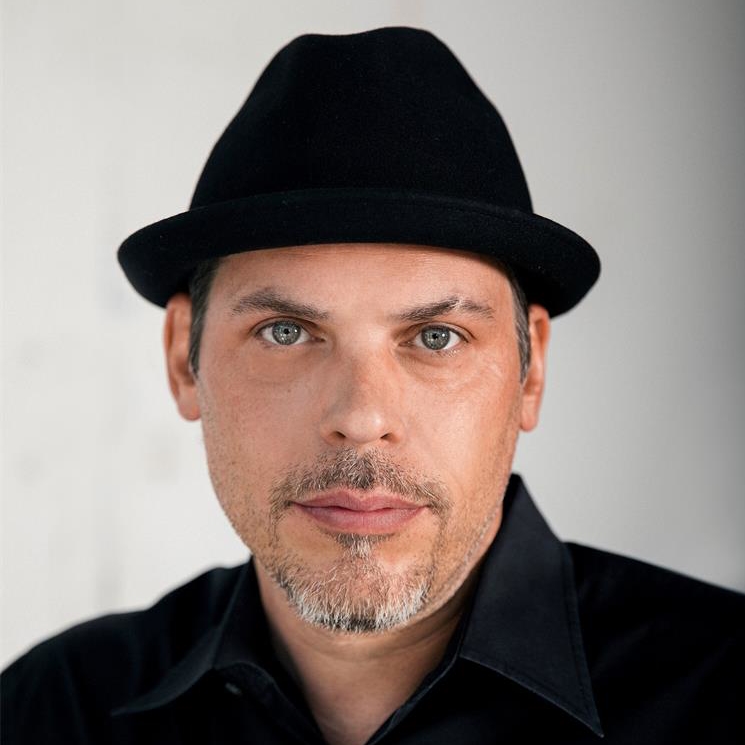 Justin Alexander
Apr 02 2018 . 14 min read
Being designated 'Best in Class' is a distinction given to a top strain or product that performs masterfully for any and all occasions. Whether you are celebrating a momentous anniversary, a milestone, like perhaps a 3rd anniversary, or the revelry of 4/20, the products in this review are your go-to's for consistently optimal effect and enjoyment. Defined as the highest current performance level in an industry and used as a standard or benchmark to be equaled or exceeded, this review encompasses edibles, flower, vapes, and concentrate submitted by local cultivators, producers, and dispensaries who deemed these choices 'Best in Class.'
Evergreen Organix Chocolate Chip Cookie Miniatures
In the edibles category, Evergreen Organix's Chocolate Chip Cookies have long been 'Best in Class,' working for all occasions and widely carried in every major dispensary throughout the state. "Our chocolate chip cookies were our debut edible and soon grew to be a favorite of the Nevada marijuana community," says Evergreen's Jillian Nelson of the product originally released in 2015. "Using only premium ingredients, our talented team of chefs created this recipe and we are proud to say that our Chocolate Chip Cookies are our top selling product."
A signature recipe of Evergreen chef Jamie Lockwood, the chocolate chip cookies, at 8.37 mg of THC per serving, only have a handful of ingredients and are free of additives and fillers. They are portioned just right for the average consumer. It is always recommended to start with 5 mg and work up but if you are particularly sensitive, you might want to break some off and set it aside to start as these little snacks are as good as they come.
"Our passion for edibles stemmed from the personal accounts of medical cannabis patients who need smoke-free options," Nelson says. "While tinctures and oils have been a long-standing edible method, we wanted to create products that both taste good and offer a precisely-dosed medicating method for consumers."
There's always something cooking in the Evergreen Organix kitchen and presently they are responding to industry demand by working on a 1:1 CBD line of edibles and expanding the variety of products to offer more consumption methods outside of pastries. "We have received a lot of feedback from medical patients and recreational consumers with regard to types of edibles they would like to see and different consumption methods that are discreet, fast-acting and precision dosed," Nelson says, who adds that Evergreen will re-release their Mint Thin Cookies in celebration of 4/20 during the month of April. "The options are truly endless and we are excited to be growing with this ever-evolving industry."
Remedy's Lemon Kush
The benefits of Lemon Kush strain have been well proven since it came on the scene a year ago -- making it not only a 'Best in Class' choice, but also Remedy's go-to for those seeking stress relief and a lemony buzz to lift depression.
This is a 'Best in Class' flower thanks to the grower's ability to maximize each strain to its fullest potential. "This is achieved only by knowing the exact attention, environment and nutrients that each strain needs, and catering to those specifics," explains Chris Welch, Cultivation Director for Remedy/Silver Sage Wellness. "The breeders were looking for a more sativa-dominant hybrid that had energetic and uplifting effects with relaxing indica body effects on the backend."
Success aside, Lemon Kush's genetics are not clear. "The origins of this strain are under debate," notes Welch. "Some cultivators claim the origins of Lemon Kush are from when Alien Genetics crossed a Lemon G-13 clone with an Afghani Kush Landrace strain. Other cultivators claim it is a cross of Lemon Joy with Master Kush."
Regardless, as the name indicates, the delightful, sweet and citrus flavors of lemon mix with the earthy properties for which Kush is known—the high is uplifting and creative, washing away the sourness of the day-to-day with a THC level of 26 percent. "Remedy's Lemon Kush is known to test high in b-limonene (8.2 mg) which helps treat stress relief and depression, myrcene (7.8 mg) which can be used as a sedative, anti-inflammatory or antibiotic, and caryophyllene (3.5 mg), known for its use on cancer, for anti-anxiety, for reducing alcohol cravings, and as an antidepressant," says Welch.
Kabunky's Milk 'n' Cookies Krumble
A krumble of Milk 'n' Cookies, in this case, means something different than what Santa leaves behind on his plate the night before Christmas. This soft, flaky wax resembles cookie dough in its consistency and is just as delicious. An indica-leaning hybrid, the first notes one picks up after a hit from the dab rig are sweet, then the gassy OG flavor hits the back of your mouth and it all becomes familiar for those who are used to smoking superior strains.
"Milk 'n' Cookies delivers an extremely heavy body high that will leave you nice and relaxed without any anxious afterthoughts," says Kakunky's Chris DeGraff. "This strain is a prime example of crossing a great old-school strain (XXX OG) with a newer strain in the industry (Cookies and Cream) giving it that great high with a phenomenal terp profile to match." Its terpene profile is limonene (2.4 mg), myrcene (0.3 mg), linalool (2.3 mg), caryophyllene (3.6 mg), and pinene (1.6 mg).
Boasting both pain relief and relaxation resulting from 716 THC and 2.2 CBD, Kabunky's Milk 'n' Cookies krumble is 'Best in Class' because a little goes a long way and its potency does not disappoint when you need to unwind from a rough day.
8|Fold Gold Connor's Comfort, The+Source
"With the 1:1 THC|CBD ratio, this strain is great to maintain while you're out and about without making you want to lay on the couch," says The+Source Dispensaries' Courtney D. Barker of choosing 8|Fold Gold Connor's Comfort as a 'Best in Class' flower.
Packed with standout terpenes of terpinolene (6.88 mg) which acts as a sleep aid, b-myrcene (4.08 mg) for help with pain management, and anti-inflammatory a-pinene (2.54 mg), the strain's genetics are a cross between G-13 and Lemon Skunk. The fruity taste of the smoke produced by these dense buds is one of its best characteristics. On the market for a little over a month, Barker says it has become a customer favorite because of all these qualities. It tests at 14.26 percent THC and 11.96 percent CBD.
"We felt that there was a need to have a CBD strain that would allow you to get the pain relief you needed, but not be clouded from a higher THC percentage," she explains. "Once everyone is more knowledgeable about the benefits of CBD, I think we'll see more customers wanting all varieties of CBD strains."
For 4/20 revelers, both locations of The+Source are planning celebrations including food from Cheba Hut, giveaways, vendors, and deals on products all week. "Plus, we're going to be giving away a pound of flower to one lucky customer on 4/20," Barker says, noting it will be dispersed as 1 half ounce per week, for 32 weeks, with purchase.
Tropical Twist Valhalla Gummies, The Apothecarium
Besides cookies, gummies are easily everyone's favorite edible. They are a fast, easy way to dose anywhere and ideal for those who cannot smoke their favorite cannabis product. Since its debut in 2014 in California, Valhalla Confections has become a 'Best in Class' producer, rapidly gaining popularity for its consistently-dosed, great tasting and fast-acting candies.
Valhalla's Gummies are available in indica and sativa (both with 10 mg THC per gummy), and CBD (10 mg CBD, 5 mg THC per gummy)—all with the same effects as flower. Sativa is for those who want a pick-me-up, indica for those who are looking for a good night's rest, and CBD for those who want the best of both worlds. "Medical patients find that our 2:1 ratio, CBD to THC gummies are the perfect fix for many ailments that the patient may be troubled with," says Brian Scott, co-founder, Valhalla Confections. "Being one of the only strain-specific gummies, it is easy for users to choose what type of effect they would like. With three flavor varieties of tangerine, tropical twist and sour watermelon, our great tasting, long lasting gummies are dosed precisely to have the same effect every time."
In addition to being handcrafted by team members in Nevada, California and New Mexico, Valhalla Gummies are gluten-free and made with kosher gelatin, organic sugar and no artificial sweeteners. According to Valhalla's research, kosher gelatin "is loaded with goodness, for improved metabolism, healthier and more beautiful skin, healthy joints via reduced inflammation, and has even been shown to help you sleep."
City Trees' Jack Herer 500 mg Distillate Cartridge
In the world of vapes, City Trees' Jack Herer takes one of the most sought-after strains and packages it in a convenient format for obvious inclusion in elevate's 'Best in Class' review. Possessing a storied history, this hybrid has been on the market for more than two decades and has amassed quite a following.
"This strain was developed to become one of the first easy-to-grow outdoor/indoor varieties, named in honor of the famous [weed] advocate and ['Emperor of Hemp'] Jack Herer," explains City Trees' Director of Operations Don Decatur. "The most pronounced terpene found in Jack is terpinolene. This powerful terpene gives Jack its unmistakable smell."
As a flower, Jack Herer is a cross between Haze, Northern Lights #5, and Shiva Skunk—and while it is uplifting and thought-provoking, it is also strong and boasts extremely social effects. Best for patients with mental and neurological disorders, this medicine can be used to treat bipolar disorder, anxiety, migraines, PTSD, and ADHD. The pine smell is unmistakable with hints of the great outdoors and forest dominating.
Another benefit of this vape is City Trees' CCell technology, which has a 360-degree heating coil embedded into the ceramic for even heating, consistency and prevention from overheating. This improves flavor, insures continuous oil absorption, increases uptake and flow, and reduces leakage and breakdown. Not only is it a superb oil, but the vessel matches its 'Best in Class' status.
The Grove's THC Bomb
It's the question that most of us constantly ask ourselves—indica, sativa or hybrid? And when you are indifferent to the answer, why not reach for something that has it all? The Grove's THC Bomb has very diverse qualities based on its phenotype, making it a 'Best in Class' flower for those days when you just can't decide your personal vibe.
"THC Bomb is worthy of being 'Best in Class' because it's a great choice for both experienced users and those who are new to marijuana looking for a potent option," says TJ Hoven, general manager of The Grove. "It's a well-rounded indica hybrid blend that will not overpower users. The balanced earthy and fruity flavor is also popular among connoisseurs."
Testing high in THC at around 28 percent, "bomb" qualities include standout terpenes such as caryophyllene (3.2 mg), myrcene (2.2 mg) and humulene (1.6 mg). "Caryophyllene has many medical benefits, including analgesic properties, alcohol-craving reduction, anti-cancer and anti-anxiety," Hoven says of the THC Bomb, which has a proprietary genetic background because of "its wondrous nature. Myrcene has natural antibiotic and sedative properties, while humulene's potential effects include being anti-bacterial, anti-inflammatory and anti-tumor."
It's not named "Bomb" because it will knock you off your feet, but because of its other outstanding benefits from a high terpene profile and high THC. "It has a great effect on mood, lessening stress, depression, pain and insomnia," Hoven says. "It's a great choice for those dealing with attention deficit disorder looking for a product to help them focus on one task. This long-lasting "bomb" high is also great for social engagements as well as personal, creative time."
Kynd Cannabis' MTF Flower
MTF from Kynd Cannabis is the cultivator's most popular sativa strain and having been around since the '70s it's also a classic, making it an easy selection for the 'Best in Class' category. "Classic strains are making a comeback," says Mike Rognier, director of cultivation for Tahoe-Reno Botanicals. "There's tons of interest right now in finding landrace strains, lots of research going into locating and testing them as they have not been "diluted" like lots of today's strains and could have medicinal properties yet to be discovered."
And besides being an undiluted strain, couldn't we all use an old-school pick-me-up? "It is an extremely uplifting, motivating and mild high, with lots of citrus taste and it is great for depression and stress," says Mike Rognier, director of cultivation for Tahoe-Reno Botanicals. "Novices and experienced users both appreciate its medicinal effects."
An original strain straight out of the Matanuska Valley in Alaska, MTF has become a legend for good reason, it has standout high terp levels of terpinolene and limonene and THC-A of 23.04 percent, THC at 20.49 percent, and a bit of CBD at .07 percent. MTF is big and strong with a giant earthy, piney, fruitiness and a long-lasting high that combines to give a steady euphoric rise, sustained stress relief and energy, and increased mental clarity.
Matrix Dream Queen Hybrid
Dreamily royal, the Dream Queen sativa-dominant hybrid flower from Matrix has a sweet, earthy and berry-filled flavor profile that will leave you happy, uplifted and creative. Find yourself looped in a euphoric dream, complemented by the intense taste of bubblegum and pineapple making it a 'Best in Class.' A cross of Blue Dream and Space Queen, Dream Queen has been on the market since August 2016 and tests at 21 to 23 percent THC.
"It is a heavy yielder that finishes in eight weeks, and has a very distinct citrus nose," says Matrix's Evan Marder. "I imagine it was developed because growers like fat buds that finish in eight weeks, and people like to smoke weed that tastes like oranges." Dream Queen's terpene profile consists of caryophyllene, myrcene and humulene.
Marder offers that while concentrates are growing in popularity and improving, there are plenty of flower lovers out there who aren't switching. "I don't see flower going anywhere anytime soon, if ever. There will always be people that simply love cannabis in its natural form, and for a lot of good reasons," Marder says. "One of our main focuses was to get all of our oil and concentrates to have a full cannabis derived terpene profile, which we have achieved. Once the market moves more abundantly to concentrates with that type of quality then I think the popularity of flower will narrow to some degree, but there will always be a place for it. It's just too much fun to look at, smell, and smoke great cannabis."
Kush Mountains from Cannabiotix
Due to the unique diamond shape of its buds and its distinctive flavor of candy and gas, Cannabiotix Kush Mountains finds itself in 'Best in Class.' The Mountains are mighty and one hit will take you to another plateau. An indica, Kush Mountains tests in at a hefty 30.5 percent THC and gives an earthy, heavy high that will make it your go-to for pain and stress relief.
From the highly lauded Kush lineage, Kush Mountains is made from the Cannabiotix White Walker OG x Blue Flame OG breeds. Good for very experienced smokers, it is a relaxing sedative yet potent, working for daytime use with a terpene profile of limonene (7.9 mg), myrcene (3.8 mg), linalool (1.6 mg), and caryophyllene (.8 mg).
Medizin's Hawaiian Butterscotch
Launched in early 2017, Hawaiian Butterscotch possesses a flavor that you won't soon forget --making it a 'Best in Class' for the unique way it tickles your palate and dances on your tongue. Medizin representatives say that Hawaiian Butterscotch flower pre-rolls are one of its hottest in-store items.
"Hawaiian Butterscotch offers a unique experience for our cannabis connoisseurs," says David Farris, Director of Marketing for Medizin, of the strain that tests at 21.8 percent THC. "While delivering a pleasant surge of creativity, you can expect a soaring bliss once consumed. This dense variety offers explosions of resin and deep purple hues."
The flavor profile of this strain is a mix of butterscotch candies and the other sweet flavors of the big island and has the unique terp trans-ocimene as well as d-limonene (5.27 mg), cis-ocimene (5.15 mg), b-myrcene (1.80 mg), a-pinene (1.47 mg), and b-pinene (1.27 mg).