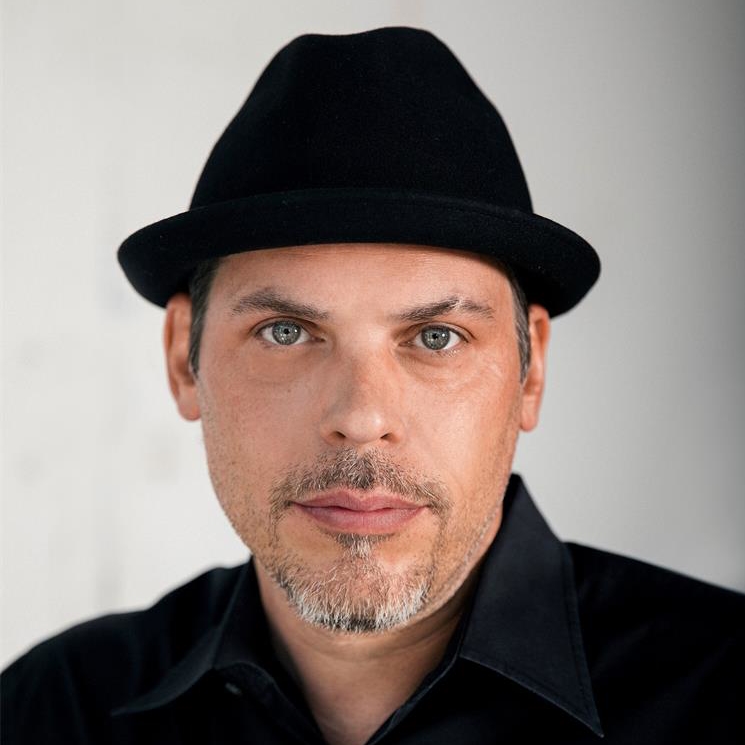 Justin Alexander
Dec 11 2019 . 13 min read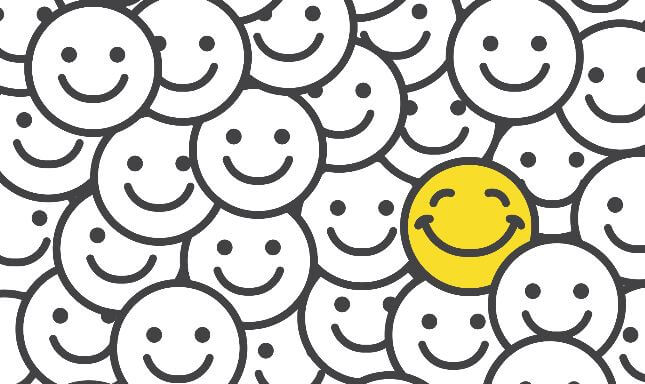 When we decided to do an issue focused on joy and happiness, it was quite obvious the direction our product review would take. We needed to ferret out products in the Nevada marketplace known for eliciting euphoria and mood elevation in its users. While our review contains an edible, a resin, a tincture, and a shatter, it seems flower is your best bet for calming nerves and producing ho-ho-ho spirit worthy of Santa himself when stressed to the max from holiday cheer.
Nevada Made Marijuana's Josh Ranck has a few tips for getting ahead of stress when it comes to the holidays. He recommends micro-dosing and not just with edibles. "You can use a one-hitter for flowers or take small half hits from a vape pen as well," says Ranck.
When seeking a euphoric glow, he suggests checking lab testing labels for the following terpenes: limonene, pinene, and terpinolene, which are incredibly uplifting. If calm is more the direction you are seeking to go, look for linalool.
Ranck also has a suggestion for handling holiday gatherings—be social and share your cannabis. "Group consumption elevates everyone's mood," he says. "Don't be afraid to offer your family a hit or two, just like you would offer them a cocktail to liven the mood."
To follow are some suggestions to consider picking up at the dispensary before you head to your next festive shindig.
FloraVega's Blueberry Limeade Flower
A cross between two popular strains, Blueberry and Lemon Widow, FloraVega's goal when creating Blueberry Limeade was to produce a hybrid that does double duty—boosting euphoria to relieve pain as well as provide a little get up and go. "Blueberry Limeade sets in to relieve physical pain and tension while enhancing mood, a great strain for light physical activity or lounging in a social environment," says FloraVega's Sam McAdam, who adds, "Terpinolene, beta-caryophyllene and pinene combine to leave users physically and cerebrally stimulated without sedation."
The strain's terpene mix of caryophyllene, limonene, linalool and terpinolene are epicenters of stress reduction and are responsible for the happiness factor that this strain brings with it—perfect for staying calm and cool while battling the pressure of the holidays. "Limeade can melt away the stress of family celebrations without intoxicating it's user too much," McAdam says. "A great smoke to ease that stress without getting called out by your nosey Aunt Karen."
The first thing you will love about this strain is its scent. When lighting up Blueberry Limeade experience a waft of citrus notes that reflect a distinct tart lime aroma. The second is if you're looking for a discreet cartridge, Rove has created a Featured Farms cartridge that uses Blueberry Limeade terpenes to recreate the flavor and effect of the flower.
KYND's Light of Jah Shatter
If you are looking for euphoria in dab form, check out KYND's Light of Jah shatter, which offers an uplifting, euphoric high that boosts creativity and positive moods. This strain is similar to the infamous Jack Herer and is terpene-rich, representing the full spectrum of the flower.
"When you open a piece of Light of Jah parchment, the smell of the flowers greets you," says KYND's David Robison. "It's very rich in terpinolene, which contributes heavily to the characteristic smell and effects."
Reach for this when you need a stress buster from holiday shopping. "Our LOJ is a pure sativa strain, and the terpene profile and cannabinoids are excellent stress-busters. Fair warning—the giggles tend to come on strong with this one," Robison says. "We routinely hear customers comparing this strain to a fresh cup of coffee. It'll put a little extra pep in your step over the holidays."
Medizin's Banana OG Flower, Planet 13
If you want to dive head-first into the happiness pool, try Planet 13's Banana OG, a cross between the Banana strains and OG Kush. That's because it is packed with terps known to bring joy: α- and β-pinene, limonene, and caryophyllene all produce euphoria when combined with high THC percentages.
"Pinene increases alertness and focus. Limonene is great for mood elevation. Caryophyllene is great for reducing anxieties. The flavor profile is earthy sweet with hints of musk, some say it really does taste like banana," says Planet 13's Brandon Zimmer.
Smoke Banana OG and be instantly uplifted and put into a creative mindset for stimulating conversation and artistic pursuits. "Banana OG does stimulate a creative social high which makes it perfect for catching up with the family on the holidays in a stress-free way," relays Zimmer. The combination of different terpenes and cannabinoids impact each user in a unique way—some produce anxiety so the reason Banana OG is so effective and popular is that it is the perfect balance of both uplifting and anti-anxiety properties.
Vert's Birthday Cake and Blondie Cookie Squares, The Grove
Vert's newest cookie square flavors—Blondie and Birthday Cake—make great stocking stuffers for friends and family who are cannabis aficionados. "Our newest flavors to the Vert lineup are meant to enhance the selection for those who prefer vanilla to chocolate," says Margaux Hansberry.
The Birthday Cake Cookie Squares are infused with either Chunky D or GG#4 and the latest batch of Blondies are infused with Fire OG. "Focusing on infusions with indica-dominant hybrids gives our cookie squares a reliable euphoric effect one can trust to provide calm and stress relief around the holidays," Hansberry says. "The holidays can be hectic, taking a nibble of a Vert cookie square will help all the stress of the events and family time melt away."
Count on Blondie and Birthday Cake Cookie Squares for a mind-melting buzz. Vert's cookie squares offer a sweeping body high and mood-enhancing stress reliever—plus the flavors are true to taste. "That's part of the fun," Hansberry says, who reminds users that it could take up to two hours to feel the full effects. "Notice an increased feeling of jubilation as you reach your peak of edible goodness that warms from the inside out."
Consider dressing up the Blondie with fresh berries, whipped cream, or even add it to a milkshake. The Birthday Cake Cookie Square will make you feel like a kid again with its rich vanilla flavor and white chocolate chips sprinkled throughout.
Nevada Made Marijuana's Laughing Laughlin Flower
Laugh yourself all the way home from Laughlin with Nevada Made Marijuana's Laughing Laughlin, the brand's signature house sativa. "We knew we wanted all the classic sativa effects: strong head high, physically invigorating, and mentally uplifting and euphoric. Also, we knew it would become the base for many products, so we spent a lot of time making sure we got it right," says Nevada Made Marijuana's Josh Ranck. "Terpinolene has anti-anxiety properties, and limonene is known to elevate mood and provide stress relief, which you're going to need to decompress from the holiday bustle. Laughing Laughlin has both of these terpenes in abundance."
A few puffs of Laughing Laughlin and you won't be able to wipe the smile from your face. A cross between Jack Herer and Cherry Diesel, the buds of this strain are ultra-fragrant and trichome heavy, consistently testing in the mid-to-high twenties for THC.
Laughing Laughlin comes in a variety of forms: jarred flower, pre-rolls including a Tiny Tin pre-roll which is a half-gram, concentrates and live resin, disposable vapes and cartridges, and distillate syringes. No matter the medium, they all give an energetic head high with a big dose of joy.
Ranck, also notes, patients love the process of consumption as much as the actual act. "Euphoria is found in other ways beyond just consuming your cannabis. It's a process that builds with the rituals involved. The excitement of driving to the dispensary, the sights and scents of the products, the process of preparing your bowl or joint or dab rig, then the much-anticipated moment of consumption. It all adds up to a heightened euphoria, that's made all the better with a potent strain like Laughing Laughlin," Ranck says.
Summa's Sunset Sherbet and Snowball 89 Flower, Euphoria Wellness
If you're into quality flower with strong sedative effects, it might behoove you to bask in the aroma, flavor and effects of Summa's Sunset Sherbet and Snowball 89 flower. Both of these strains are ideal for power naps and pain relief, and consumers will feel a relaxed glow come from within after a few puffs.
C'mon and get happy should be the tagline of Sunset Sherbet. Produced from the indica-dominant lineage of GSC and Pink Panties, this strain has a unique terpene profile that invigorates the taste buds—the notes are berry and citrus mixed with musky aromas. Use before bedtime and drift off into pure bliss. It is terp rich with a mix of caryophyllene, limonene, myrcene and linalool.
Snowball 89 is euphoric, through and through. An indica-dominate hybrid that is a cross between The White and Chem 4 OG, Snowball 89 helps to stimulate the thought process. Snowball is the perfect storm of terps with a mix of limonene, caryophyllene, myrcene, and pinene.
8|Fold Peppermint Tincture, The+Source
One way to source your happiness is with 8|Fold's Peppermint Tincture, which comes in an easily deliverable and convenient spray that is tasty and effective for the perfect metered dose of THC. "Every spray delivers a precise dose of 3.5 mg of THC, allowing for the same control consumers are used to from traditional dropper administered tinctures," explains 8|Fold Production Manager Aaron Nino. "It also allows novice consumers to start low and slow, helping them find the ideal amount for their needs. Each of our 8|Fold spray tinctures comes with a hefty 800 mg of THC, and our peppermint tincture is ideal for maximizing flavor and minimizing the cannabis taste often found in tinctures.
"We've gotten some positive feedback that the refreshing peppermint taste speaks to the holiday season and also can function as a bronchodilator. Aside from the flavor and benefits, one of the other pieces of feedback we've received is that it's convenient for people who have dietary restrictions and are seeking alternatives to traditional edibles. Also, at 1 calorie a spray, it can help diminish the caloric onslaught of holiday treats," Nino says, who encourages consumers to add a few sprays to your hot chocolate for a minty treat.
CAMP Orange Ade, Nevada Organic Remedies
If tinctures aren't your thing, reach for CAMP Orange Ade flower. "CAMP is all about creating your own adventure and discovering a place where you can be completely yourself," says CAMP Director of Cultivation Michael Cooper. "Somewhere you can unplug, take a deep breath and recharge. CAMP is your happy place. Orange Ade fits into this ethos through a refreshingly happy high that feels like sunshine on a cloudy day."
Orange Ade is for those who need heavy relief but also want an enjoyable consumption experience. The strain has a wonderful citrus flavor and aroma as the name suggests, kind of like eating a juicy piece of fruit. "An aromatic citrus nose carries through to the palate perfectly and provides an unforgettable experience from greens to ash. Orange Ade brings you an invigorating aroma and taste with uplifting effects to create the perfect euphoric package," explains Cooper, who notes they are the only cultivar growing Orange Ade in Nevada.
"Limonene plays a factor into the euphoric synergy of Orange Ade; it's known to help increase mood and is generally uplifting," says Cooper. "When you start to consider the harmonious combination of cannabinoids and terpenes, you can get an appreciation of the full potential of this delightful strain."
Orange Ade genetics are Tangie x Purple Punch, both of which are known to increase mood and provide euphoric effects. Tangie's tangerine aroma combines perfectly with Purple Punch's relaxing and stress-relieving properties to bring the best of flavor and effects for those seeking a medicine that is ripe with joy. And even though it does not have the highest THC at 21%, Cooper admits it is a favorite in the garden. "It's the type of strain that makes you want to lick your gloves after working with her. Orange Ade is tried and true to its name and is a true pleasure—both to work with and indulge in," he adds.
State Flower's WiFi43, The Apothecarium
It is the limonene content that makes State Flower WiFi43 an incredibly joyful strain to smoke—that and the fact that it tests at 32 percent THC. As a sativa-dominant hybrid, expect to feel uplifted without being wired like a pure sativa when enjoying this reliable and consistent flower. This strain is a phenotype of White Fire OG, which is a cross between Fire Kush and The White.
"The terpene myrcene, which is present in Wifi43's profile, helps to balance out that sativa effect of limonene which makes this a more approachable strain for those looking for that euphoria," says The Apothecarium's Hailey Stone, who also suggests pinene and linalool, adding that, "those terpenes are most commonly found to bring on those happy feelings and endless giggles."
Ideal for daytime consumption, WiFi43 helps you stay focused and uplifted without too much of a body effect. Stone recommends it as the ideal companion to a family dinner. "The terpene profile gives you the best of both worlds," Stone says. "The limonene helps keep you smiling through all the bad family jokes, while the myrcene works to keep you calm and relaxed until the holidays are over."
Remedy's Space Lemons Cured Resin Sugar
"We wanted to create a craft product that was enjoyable and affordable. Our Space Lemons Cured Resin is a combination of Lemonade Dream and Outer Space," says Remedy's Justin Van Dyck of its Cured Resin Sugar. "Lemonade Dream's parents are Blue Dream, an old time favorite, and Lemon Kush, which is a cross between Master Kush and Lemon Joy. Outer Space is a combination of two amazing strains, Island Sweet Skunk and the hard to find Trinity."
Space Lemons is composed of 10 mg of myrcene accompanied by limonene, humulene and linalool, which all give a euphoric head buzz and produce a mellow and relaxing body high. The combination of the two hit all of the senses and provide complete relief.
"The flavor profile of sweet and skunky tones attracts consumers to this product. Not to mention the price point as well, as it is not out of reach of your everyday customers," Van Dyck says, who adds that Remedy will soon be releasing a new Cured Resin Sugar called Strawband Glue.
Curaleaf's Wonder Dawg Flower, Acres
High potency, high euphoric strains are the specialty of Curaleaf's indica-dominant collection. A cross between William's Wonder and Chem Dawg 91, Wonder Dawg, bursting with color that runs the spectrum from purple to lime green, is a shining example of the benefits that such a plant can have on bringing joy into a patient's life.
"These strains have high levels of limonene, pinene and humulene from the sativa side and high levels of myrcene and caryophyllene from the indica side. This combination gives Wonder Dawg its couch lock but euphoric feeling," says Curaleaf's Mo Mahfouz. "This particular strain is perfect for someone who is looking for a heavy yet euphoric high. That being said terps effect everyone differently. It is up to the consumer to see what works best for them."