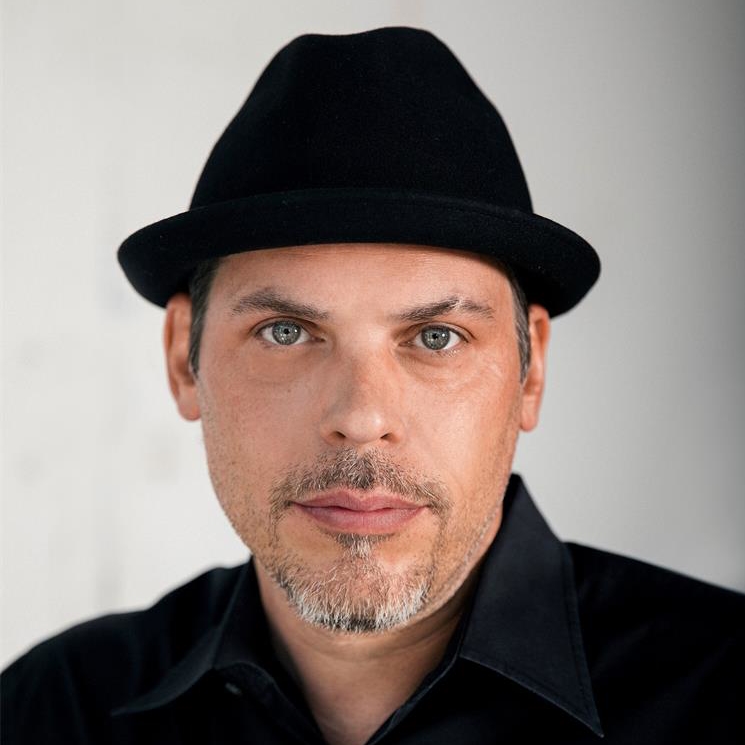 Justin Alexander
Jun 05 2019 . 17 min read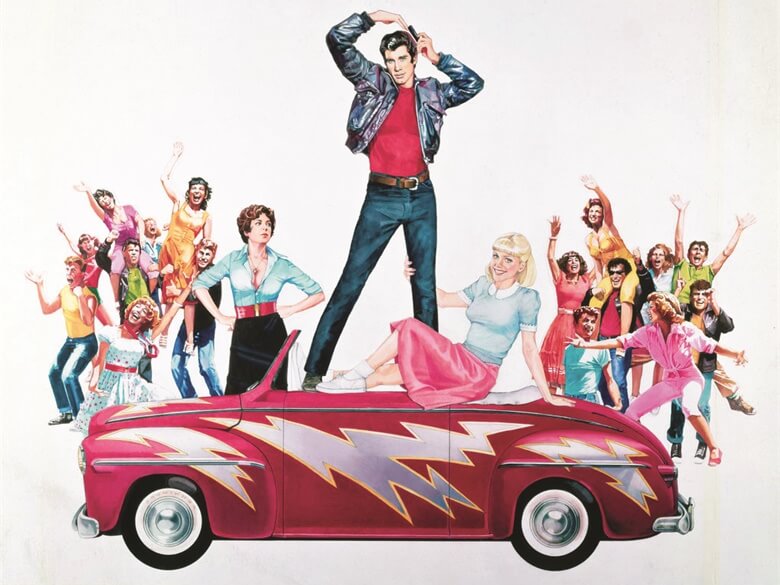 June marks the start of summer sun and fun. And, coincidentally, this year marks the 40th anniversary of "Grease"—the musical that starred Olivia-Newton John and John Travolta as seniors at Rydell High that has acquired a nostalgic cult following. We decided to weave all that together for this month's review and find cannabis products you should consider adding to your vacation packing list for some "summer lovin'."
Whether you are staycationing on the Strip, headed to the beach or camping in the mountains, there are plenty of products that could make your trip more enjoyable. From tasty edibles and smokeables to vapes and topicals, which are especially handy if you have had too much fun in the sun, the Nevada cannabis marketplace has a variety of products to help you relax and make the most of your time off.
For this review it looks like vape is the word. "Vapes are a discreet and effective way to medicate," says Remedy/TerpX's Randy Villarba. "They are easy to travel with and allow you to be on the go with your medication. No lighters, no additional smoking devices needed."
So go ahead, make the most of those summer nights.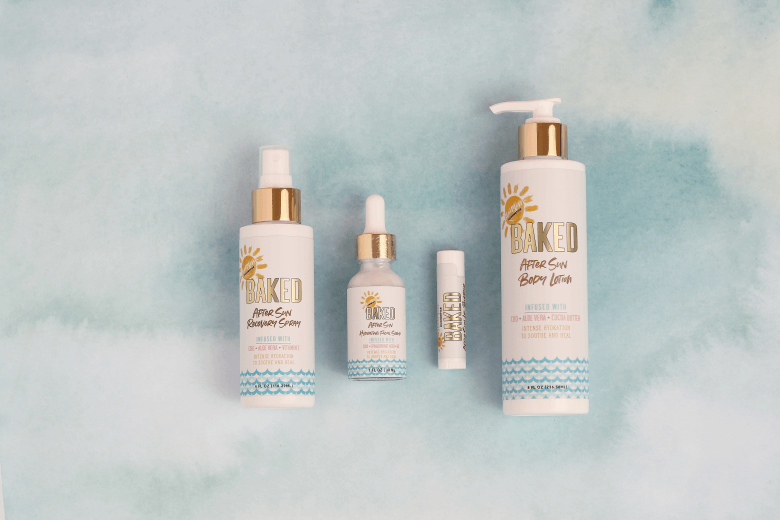 Hot Mess Kushmetics' Baked After Sun Recovery Spray, Lotion, Facial Serum and Lip Budder
If you sat out in the sun for just a little too long, reach for Baked After Sun Recovery products by CBD-rich brand Hot Mess Kushmetics for relief. "Summer is just around the corner and no matter how much we try to be smart and prevent sunburns, we've all been caught with a painful burn…when that happens you want fast relief," says Hot Mess's Heather Vanek.
The first thing that will strike you about these beautifully packaged beauty necessities is the fresh scent of tropical fruit. "We use the same fragrance in Baked as we do in our very popular Pineapple Express products," Vanek says. "We originally wanted to give Baked its own fragrance but despite testing dozens of different scents we just couldn't find anything that we loved as much as Pineapple Express. So, the two product lines are kind of like sisters."
Even better than that sweet and delightful essence—is what Baked does for the skin. CBD, as we all know by now, relieves pain and inflammation, which makes it perfect for after-sun care. "What most people don't know, however, is that it's also a fantastic antioxidant, which means that it will help the skin to heal faster and regenerate the cells while preventing further damage from the sun," Vanek says, noting this means instant relief and less peeling.
Willie's Reserve Super Lemon Haze from Kynd
There's nothing that says summer like a blast in the face of lemony sunshine and that is the best way to characterize the effects of the classic strain Super Lemon Haze—a cross between Lemon Skunk and Super Silver Haze for a tart citrus flavor with buttery notes. "Super Lemon Haze is tasty and potent with a powerful, uplifting, cerebral effect. It's been beautifully and fittingly described as a soaring sativa—great for daytime use," says Kynd Cannabis Company's David Robison.
All around this flower offers an uplifting aroma and vibe at 23% THC and primes you for a myriad of fun-in-the-sun activities. Also expect relaxation without the sleepiness. "If you're after that easy-breezy summertime thing, Super Lemon Haze is a great way to get it," Robison says. "It's consistently high in terpinolene, caryophyllene (3.5 mg), and limonene (1.8 mg), so it strikes a great balance somewhere between relaxed and focused."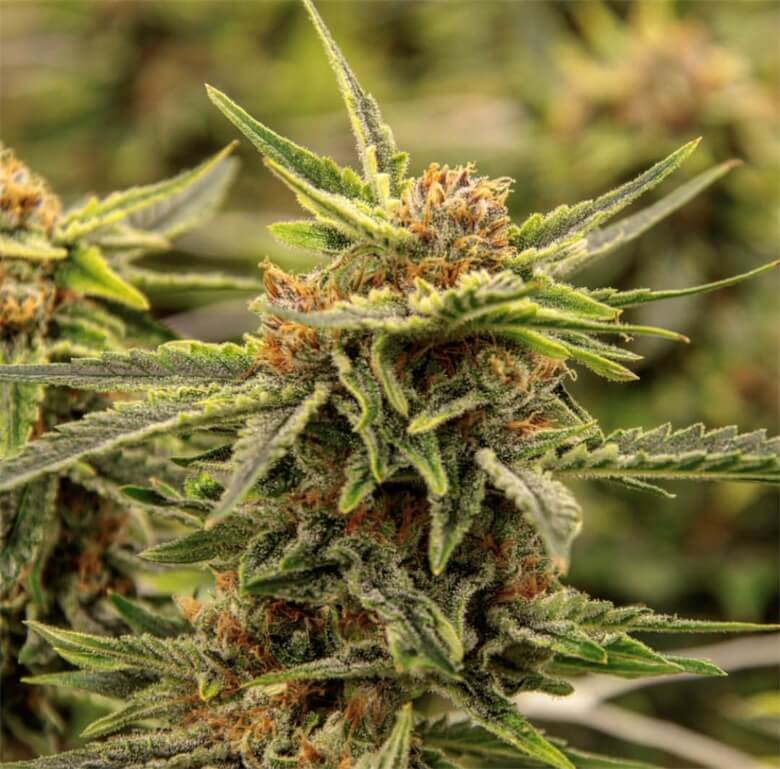 FloraVega Pineapple Express Flower
Do your summertime activities consist of hikes, cookouts and days by the pool or lake? Then FloraVega's Pineapple Express flower (28% THC) is the ideal daytime smoke for this season. "It provides an energetic and upbeat buzz that won't slow users down or knock them out," says Floravega's Sam McAdam.
A cross between Train Wreck (hybrid) and Hawaiian (sativa), making it a potent sativa dominant hybrid, Pineapple Express tastes like a juicy pineapple with hints of pine and cedar. "Pineapple Express' effects are not only energizing but long-lasting too, a great choice to enhance activities without compromising productivity," offers McAdam.
While this buzz is enjoyable and upbeat, it is definitely better for focus than relaxation due to a combination of beta-caryophyllene (1.61 mg), myrcene (3.21 mg) and limonene (1.97 mg) that give Pineapple Express it's properties. "While beta-caryophyllene is not known for intoxicating effects, it does boast stress relief properties," McAdam says. "Myrcene is often associated with 'couch lock' and relaxation but when combined with limonene, can provide an uplifting high with pain relief."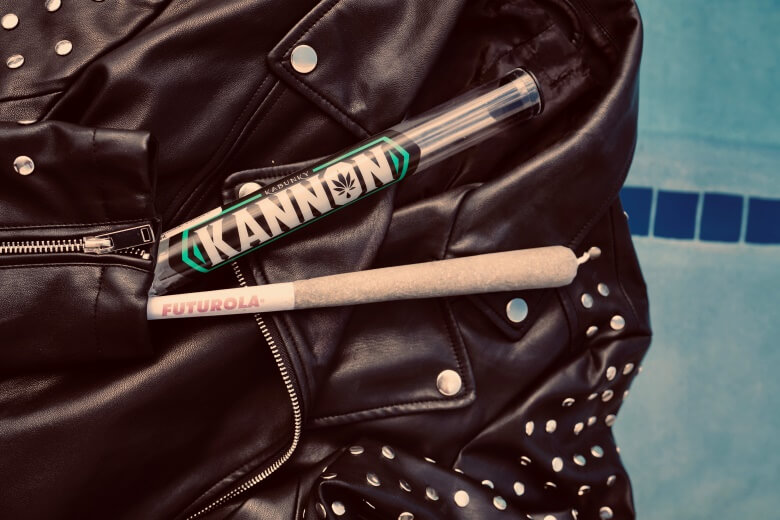 Kabunky Kannon, #9 strain
An epic accessory to any outdoor summertime affair, the Kabunky Kannon gets people talking due to its sheer size. Packing 14 grams of flower into one pre-roll, the sight of this monster joint really sparks curiosity even before you light it up—it is the size of a tall man's forearm to put things into perspective.
According to Nevada MMJ's Josh Ranck, the Kannon is available in all Kabunky strains, but the most popular is #9 for the ultimate body high. "It's a heavy indica," he says. "We designed the Kannon with group festivities in mind. This is a product meant to be enjoyed with friends and shared on social media. A half-ounce pre-roll is special, unique and should be enjoyed [as a memorable] occasion. This is something you celebrate with."
Just like anything in the summertime, a relaxing smoke session is always best enjoyed with your closest circle and a Kannon is the perfect way to ensure that there is plenty to go around when lounging at the pool. "Many consumers have seen plenty of mammoth joints on the internet, but never in person. It's just a lot of fun," says Ranck, who recommends Laughing Laughlin for those who want a heady sativa, and for a balanced hybrid, spark up the classic OG Kush.
State Flower's 5-Pack, the Apothecarium
When we think about going on vacation, one concern that inevitably arises is how to pack and consume your medicine. State Flower's convenient pre-rolls are an easy solution. The small matchbook size container holds five pre-rolls with three grams of full flower cannabis in kick-back-and-relax strains such as King Louis XIII OG and Super Glue.
"When you're on vacation, it's difficult to always have an elaborate smoking set up, so when you're on the go, these State Flower pre-roll packs will be your new best friend," says the Apothecarium's Hailey Stone.
The strains that are available also pair well with the vibes of a quick beach trip or a last-minute weekend getaway. Take Super Glue, for example, with terpenes of caryophyllene (8.8 mg), humulene (2.2 mg) and myrcene
(6 mg), making it great for outdoor activities because it's
not a super heavy hybrid, but it still leaves your body feeling relaxed.
Leaf & Vine Starkiller cartridge, Planet 13
When heading out to the pool to soak up some vitamin D, grab Leaf & Vine's Starkiller cartridge. Leaf & Vine specializes in premium cannabis concentrates outfitted in a design that is female-forward and discreet—making it the perfect accessory to toss in your pool bag so you can medicate on the go.
After a few puffs, you will feel a flood of myrcene (11 mg) and linalool (7 mg) to take you to the next level of relaxation with a THC level of 77%. "It's the perfect vacation, outdoorsy pen that packs a punch," says Planet 13's Brandon Zimmer. "Limonene (25 mg) elevates your mood giving you pure bliss. The feminine style, plus
the relaxing feel, is for any consumer looking for the perfect mixture."
Planet 13 launched Leaf & Vine in April for those looking for a casual cannabis experience—it uses strains with a higher CBD content and is positioned for those seeking a complement to a night out or those who want to spice up a talk session with friends.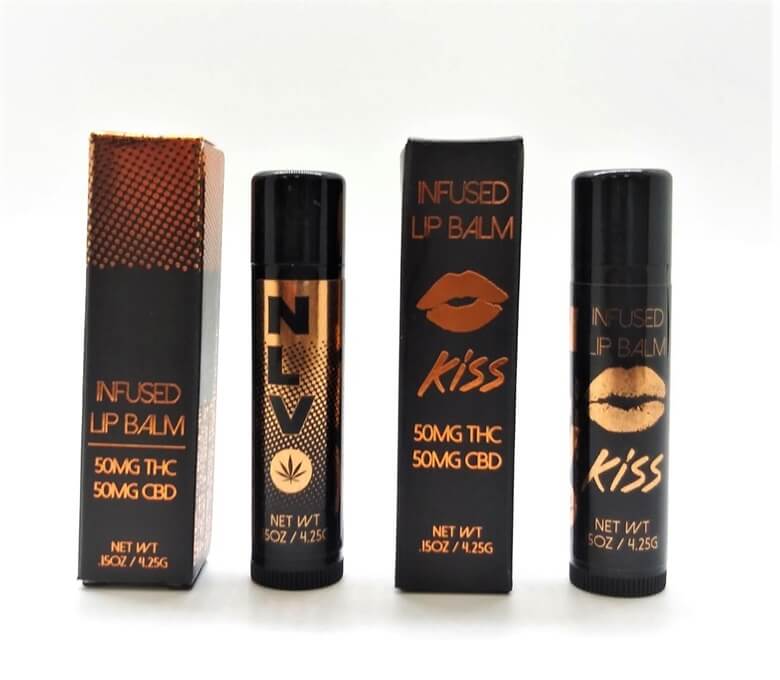 NLVO Kiss Lip Balm and GG4, Deadhead OG and Weed Brothers OG flower
NLVO considers itself a cultivator of couture cannabis and this summer they have a range of products to complement any outdoor, fun-in-the-sun activity. Starting with a delicate yet important body part that doesn't get far enough attention: the lips. Lather on some Kiss Lip Balm and keep that dynamic duo protected from sunburn during outdoor activities. Smooth and moist is the name of the game with this 1:1 ratio (THC:CBD) product containing shea butter and nourishing oils.
Once those lips are protected, put them to good use on a pipe or bong with NLVO's Flower One strains. Sales manager Mark Bozza says that GG4 (25% THC), Deadhead OG (30% THC) and Weed Brothers OG (28% THC) are the buds to reach for this summer, each working well with different activities. "GG4 is a perfect hybrid for both outdoor activities and relaxing by the campfire at night, Deadhead OG is great for summertime concerts or shows and can help get a good night sleep under the stars," Bozza says. "Weed Brothers OG is perfect for daytime hikes or bike rides."
When looking to focus, get creative and be active, reach for GG4 since it is high in limonene for those perfect spurts of ingenious ideas. When it is time to wind down, go for Deadhead OG, which is high in myrcene to bring on peaceful sleep and pinene, and should infuse campfire stories with lots of creativity. Weed Brothers OG proffers limonene and pinene, which serves the perfect mix for outdoor activities or relaxing in a hammock reading a good book.
City Trees Relax cartridge
Nothing quite takes it out of you like a day in the sun, but you can mimic that happy relaxed feeling with a few puffs from City Trees Relax cartridge which tests at 76% THC. Formulated with 100% THC distillate and a proprietary blend of terps, this pocket-friendly gem is a great way to relax and it boasts an earthy taste to match the gems of mother nature.
Imagine you are out for a day of fishing or a hike and are looking for a way to enjoy the scenery even more, that's when Relax is most handy. "Myrcene (57 mg) and linalool (32 mg) are the main terpenes in this blend. Myrcene is one of the most synergetic terpenes to THC, it is also a sedative and known to ease the symptoms of chronic pain and inflammation," says City Trees' Kawehi Galuteria. "Linalool is a common terpene found in household plants like lavender and coriander. It is known for lowering stress levels and combating things like depression and anxiety."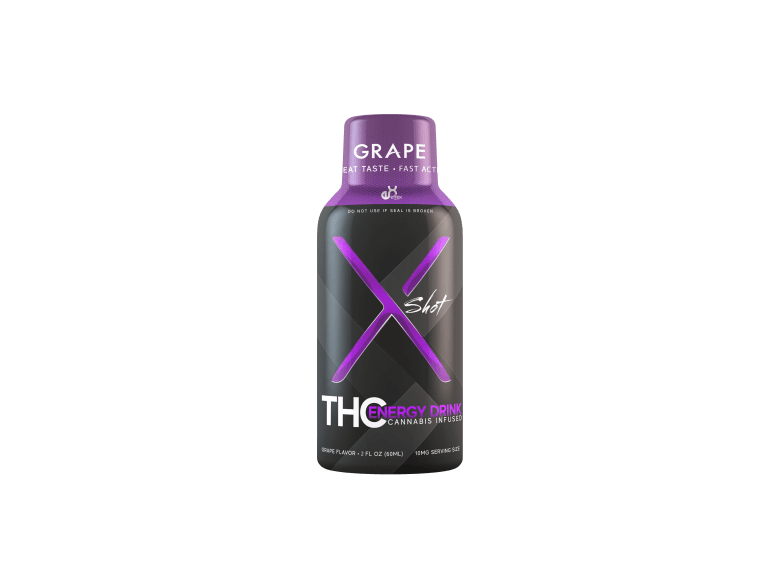 Effex Supply Co.'s X-Shot
When relaxing by the pool, grab an X-Shot to kick your vibe up a notch. X-Shot gives a double shot of euphoria and exhilaration to turn things around when you start to feel sleepy. "The X-Shot combines energy and cannabis in a discreet, handy 10 mg dose. When you mix energy and THC, how could it be anything but fun?" says Effex's Marc Baldwin of the X-Shot which is a quick, drinkable supplement of cannabis that comes in four flavors: berry, citrus, fruit punch and grape.
"These drinks are definitely not relaxing. They are specifically formulated to shift people into a higher focus/higher performance-driven mindset," says Baldwin. "The Effex Supply Co. X-Shot helps you concentrate better on [any] activity where you want a little extra zing and focus with your buzz. It's a little pocket rocket."
This convenient bottle is also perfect to shoot prior to going into the pool or club for a fast way to consume your medicine when smoking is not allowed.
Camp Happy Camper cartridge, The+Source
NV Organic Remedies has just made it easier for your summer to be full of happy campers with the introduction of its Camp Happy Camper cartridge. "Happy Camper is made from Anslinger flower and Grapefruit Durban terpenes for an incredible, fresh-flower flavor," says Kara Roessner of NV Organic Remedies. "This clean-tasting rosin provides a cerebral buzz that inspires your mind to wander without that heavy body feeling."
When smoking this strain, you get the best of both worlds. After a few inhales, the edge comes off and the mellow comes on but there is no couch-lock, you can still get up, walk around and enjoy your environment. Then comes the enhanced feeling of wellbeing and the ability to ease into the rest of the day's activities no matter what they may be.
"Thanks to our proprietary process, Camp's solventless rosin is naturally high in terpenes—nearly three times that of other brands. In Happy Camper in particular, you'll find high amounts of caryophyllene (66 mg), myrcene (29 mg), and limonene, as well as pinene and linalool. We use only natural, steam distilled terpenes in all our products for a more delicious, robust flavor," Roessner says.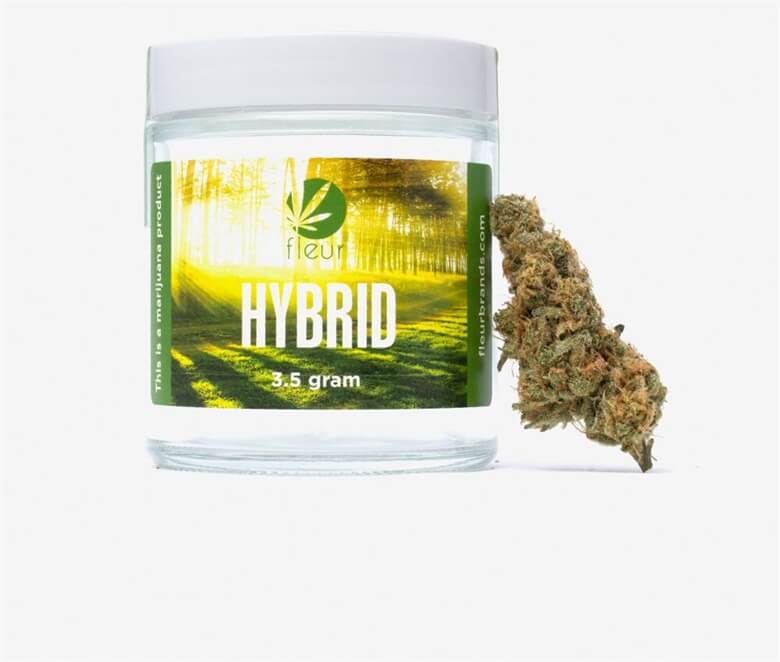 Fleur's Orange Cookies flower
A cross between orange juice and the renowned Girl Scout Cookies, Orange Cookies is a flavor-packed strain that expresses itself with a strong aroma of sweet citrus that closely resembles a fresh tangerine. Testing at 24% THC, this sativa-dominant hybrid helps you stay focused and relaxed no matter the summertime activity at hand.
"I call this our "happy" strain," says Fleur Cannabis' Amber Jansen. "The flavors of Orange Cookies give way to deep calming body effects that mingle with a euphoric cerebral buzz to leave you happy and relaxed."
Containing limonene (3.53 mg) for its taste of citrus and high in linalool (2 mg), the terpene that offers relaxation, this strain is good for any time of the day and is the cannabis trifecta: tastes good, smells good, and smokes great.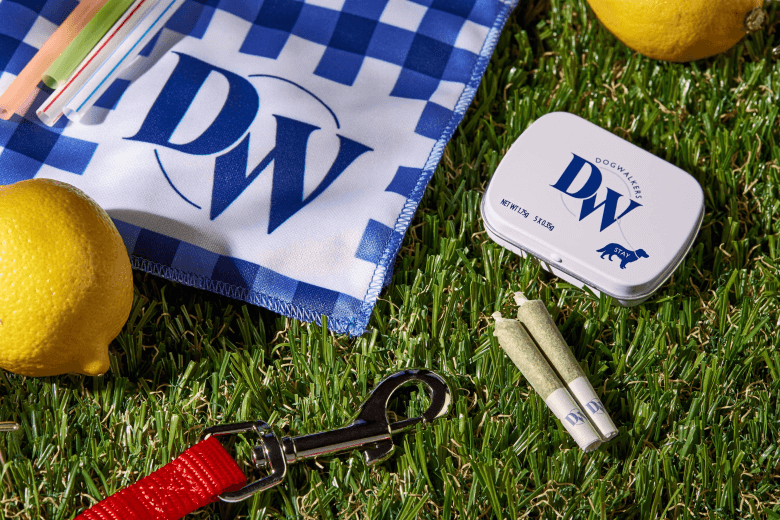 Dogwalkers, Essence Cannabis Dispensary
Inspired by leisurely walks with man's best friend, Dogwalkers aims to be your trusted cannabis companion by creating products that are consistent, convenient and high quality, enhancing any journey.
A favorite for summertime fun is pre-rolls, which they call "sessionable" size. "Dogwalkers pre-rolls exist in a variety of premium, full-flower strains and are never produced using shake, trim or flower blends," says Brand Manager David Bleicher of the Dogwalker portfolio which is divided into three main categories: "Sit," "Stay," and "Play" for indica, hybrid and sativa strains, respectively. "We would recommend our "Play" products to those looking for a little extra "pep in their step" as they look to enjoy all that summer has to offer."
Hendo Cream (21% THC) is a sativa-dominant hybrid so expect to play and stay—a good medicine for anxiety, depression, tension and pain; and the Banana Cream (20% THC) is an indica-dominant hybrid so expect to sit and stay and it also gives a great body buzz.
These handcrafted pre-rolls are a classic delight. Also delightful is the brand's commitment to giving back to four-legged companions by partnering with deserving animal shelters across the country. "Every year, Dogwalkers donates a portion of proceeds in the state of Nevada to the NSPCA who helps to save the lives of our four-legged friends—through these partnerships, the brand works to make sure more dogs are loved, and walked often," says Bleicher.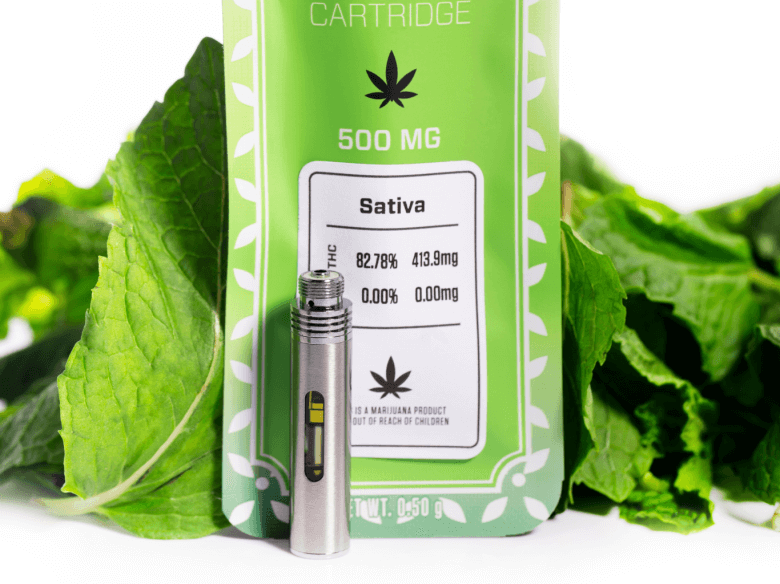 O.penVAPE Spearmint ISH
When it gets hot in Las Vegas, we take a blast of cool wherever we can get it, even if it comes in the smokable variety. "Our Sativa Spearmint ISH cartridge by O.penVAPE is a refreshing blast of minty flavor infused into a high potency 82.8% Delta 9 THC distillate oil," says O.penVAPE Sales Manager Margaux Hansberry. "Imagine how refreshing a mint mojito is when you're sweating profusely in our 120-degree Las Vegas weather. Everyone loves the invigorating tingle even as an alternative to chewing gum or a breath mint. Just a few puffs will leave your mouth feeling freshly brushed."
With a combination of limonene, linalool, and pinene, the Spearmint ISH takes the edge off and helps you stay alert and energized. "The linalool content in this batch of Spearmint ISH has a calming effect that won't put you to sleep but is meant more for relaxation," Hansberry says. "Don't worry about getting too far from motivated because the limonene and pinene are great at keeping you energized and alert."
This is also an ideal accessory for festival season, keeping you active and minty fresh. "The combination of taste, terpenes and high potency THC combine for a vaporizer experience that uplifts and motivates—great for keeping you on the dance floor or calming anxiety before a first kiss with your summer love," she says.
Evergreen Organix Piña Colada Gummies
Nothing goes better with summer than a pack of tropical gummies. Evergreen Organix encapsulates everything we love about the refreshing summer cocktail, the piña colada, into their sweet edible treats, which pair perfectly with warm weather and beachy celebrations. "It is a 10-pack, so it is great for sharing with friends and the re-closable bottle is ideal for on-the-go consumption," says Evergreen Organix's Jillian Nelson of the gummies that test at 96 mg THC.
Released for summer 2019, this flavor profile is true to its namesake and the dosing is spot-on for those who want two hours or more of medicine in a single dose.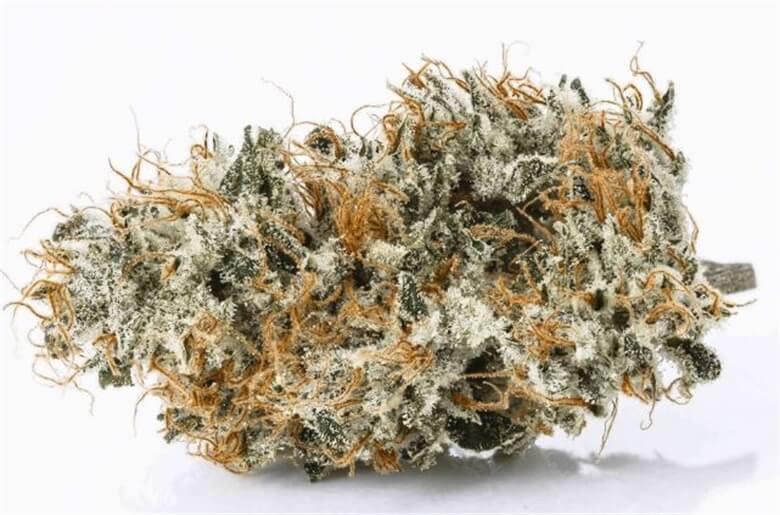 L'Orange Flower and Banana Treez Shatter, Cannabiotix
Cannabiotix has two suggestions to get the love and happiness flowing this summer: L'Orange flower and Banana Treez shatter. "L'Orange tastes like summer with very happy effects to get out and go hiking and other adventures," says Cannabiotix's Megan Little. "Banana Treez Shatter is perfect for sitting by the pool, hanging out with friends."
Originating from Banana OG and Lemon Burst, L'Orange, testing at 21% THC, is a very uplifting high that produces creative effects and has an incredible taste and smell. "L'Orange is definitely better for staying focused and getting things done," says Little of the terpene rich sativa high in limonene (10 mg), b-caryophyllene (4.7 mg) and linalool (4.1 mg).
Banana Treez Shatter, a cross between Oregon Lemon and Orange Crush, by Justin Little takes one of Cannabiotix's most sought-after strains, which tastes just like Banana Runts candies, and turns it into a high potency concentrate at 81.6% THC. The first hit is strong and deep and will leave you happy and satisfied for hours in a relaxed and calm state from a terpene blend rich in limonene (18 mg), caryophyllene (5.8 mg) and myrcene (3 mg).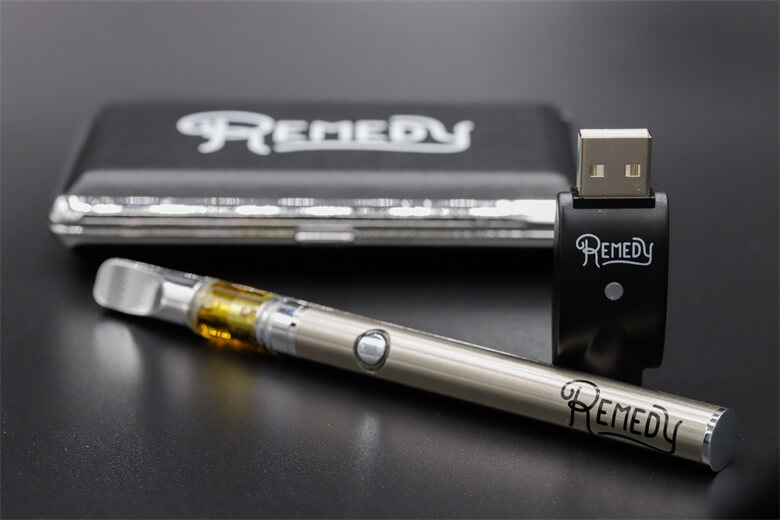 Remedy's 707 Headband Live Resin, Durban Poison Live Resin, OG Kush and Mixed Berry
For summer, Randy Villarba of Remedy/Terp X offers his top picks: 707 Headband Live Resin (837 mg THC), Durban Poison Live Resin (857 mg THC), OG Kush (837 mg THC) and Mixed Berry (840 mg). "With a higher level of pure cannabis-sourced myrcene (11 mg), the 707 Headband Live Resin vape should help those looking for anti-inflammatory, analgesic (pain relief), antibiotic, sedative and antimutagenic effects," Villarba says.
"With high levels of limonene (26 mg), the OG Kush vape should help those looking to help mitigate anxiety, depression, inflammation, pain and cancer. Our Mixed Berry Vape Oil is high in pinene (42 mg) and should help those looking to help those suffering from asthma, pain, ulcers, anxiety and cancer."
Villarba says he reaches for the 707 Headband Live Resin pen to calm down and relax but if he needs to calm down and remain active, he hits the Durban Poison Live Resin pen. "Being high in pure cannabis sourced terpinolene (8.91 mg), the Durban Poison Live Resin vape should help for those looking for antioxidant, sedative, antibacterial, antifungal and anticancer effects."